Unwind for this gleeful exploratory romp into the deeply mysterious heart of meditation practice, with meditation instructor and award-winning writer Jeff Warren, co-author of the best-selling Meditation for Fidgety Skeptics.
The main practices will be mindfulness and acceptance, with continuous exploration into the transformative dynamics of how spiritual practices work. Jeff will also teach about what it means to be your own teacher, able to "MacGyver" your meditation to fit your unique circumstances and nervous system, always curious about and alert to new openings and possibilities.
There is simply no greater adventure.
Jeff's primary intention for this retreat is to activate people's motivation and wonder. In his words, "meditation is training how you want to exist—it's that deep, that real, and sometimes that cosmic." Leading these explorations, he says, is his favorite thing in the world to do.
Nurtured by breathtaking views, this retreat is suitable for total beginners to more experienced practitioners. Three days of sitting and discussion, with some movement and nature excursions to keep the energy moving and the body limber. Excitement will be had, as well as peaceful sighing and frequent existential reorientations.
As you take a break from daily life in this retreat, you'll
Rejuvenate your mind, body, and spirit through meditation
Enjoy the sense of connection through group meditation
Experience mindfulness, lovingkindness, open awareness meditations
Learn the core existential principles within all meditation types
Create a custom meditation practice just for yourself
Meditation can be ridiculously helpful, and it doesn't have to look anything like the stereotypes, nor do you need to buy into a particular worldview to enjoy its benefits and perspective.
What's more, when we understand how the practice works in our own nervous systems, we can begin to be our own teacher. We make a practice our own by finding an object and a style and an approach that works for us. And then we pass it on, so the practice can find its unique expression in someone else. This is how sanity becomes a social movement.
This retreat is appropriate for all. 
Jeff Warren is an exceptional teacher. He explains difficult, intangible subjects with razor clarity. His enthusiasm is contagious and never wanes—not for his subject or for his students, all of whom he treats with warmth, empathy, and professionalism.
I wish I could take this course every week for the rest of my life. During an especially difficult and complex period, it was an oasis of guidance, intelligence and revelation. I urge anyone, no matter what their experience with meditation, to take it.
Jeff Warren is a deeply knowledgeable, passionate and entertaining teacher. He draws on a considerable body of knowledge and personal experience to skillfully guide groups through a mind bending exploration of consciousness.
'This is your brain on Jeff.' Jeff Warren brings eloquence, wit, sensitivity and breathtaking knowledge about neuroscience to his meditation classes, making them as fascinating for your average neurotic urban intellectual as they are edifying. Not to be missed!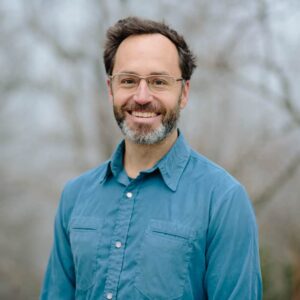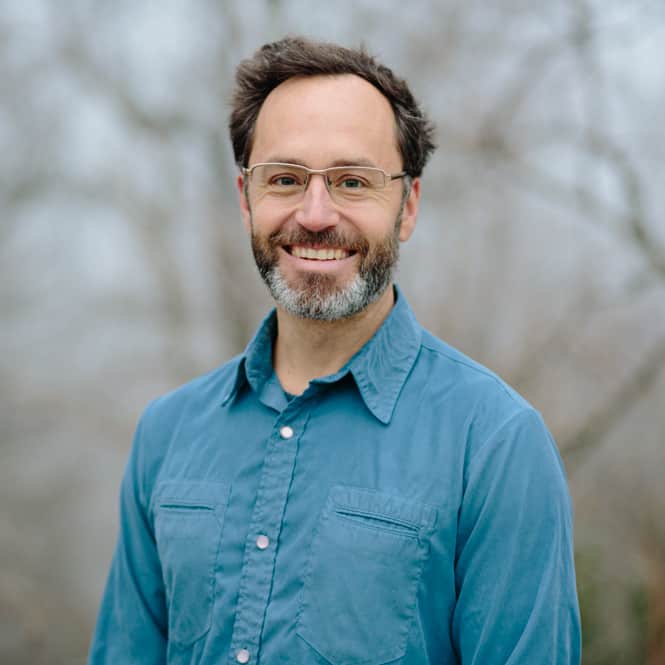 Jeff Warren is a meditation instructor and journalist who is celebrated for his dynamic and accessible style of teaching. He is co-author of the New York Times bestselling Meditation for Fidgety Skeptics, author of The Head Trip—a travel guide to sleeping, dreaming and waking—and founder of The Consciousness Explorers Club, a nonprofit meditation adventure group based in Toronto. His mission is to empower people to take responsibility for their own mental health, through the realistic, intelligent, and sometimes irreverent exploration of meditation and personal growth practices.
Jeff has taught meditation to the Royal Canadian Mounted Police, US Army cadets, Arizona cops, Google executives, distractible teens, suspicious journalists, burned-out caregivers, formerly-incarcerated youth, and every other conceivable demographic of a freethinker, including squirmy six-year-old kids. He tries to do this in a way that's rigorous and clear and adventurous. He is passionate about democratizing and de-stigmatizing meditation and other mental health practices, and is honest and very funny about being a meditation teacher—a supposed paragon of mental health—who struggles with both ADD and bipolar disorder. Jeff talks refreshingly about what is realistic in a practice—what traits and behaviors we can change, and also what traits and behaviors we can't change. His core subject is what it actually looks like for each of us to become our own teachers and mental health authorities.
Dubbed the "Meditation MacGyver", Jeff's charismatic meditations in the Ten Percent Happier app were listened to by over 150,000 individuals in 2018. He has appeared on Good Morning America, ABC's Nightline, The Joe Rogan Experience and other popular media outlets. He is a regular presenter at many corporations, universities, speaking venues, meditation centers, hospitals, and health clinics.
All options include daily vegetarian meals from dinner on the night of check-in through lunch on the day of checkout. (Rates below are per person.)
Shared Hotel Room (2 People)
The shared hotel room features either a king bed or two full beds, a flat screen TV, a refrigerator, private bath, and complimentary high-speed WiFi.
As a precautionary measure, shared housing options are available for friends and family only. If you are coming alone, please book either a Private Hotel or Private Retreat Room.
The private retreat room has twin beds, a private bath, and complimentary high-speed Wi-Fi.
Shared Retreat Room (2 People)
The shared retreat room has twin beds, a private bath, and complimentary high-speed WiFi.
As a precautionary measure, shared housing options are available for friends and family only. If you are coming alone, please book either a Private Hotel or Private Retreat Room.
Shared Retreat Room (3 People)
The shared retreat room has twin beds, a private bath, and complimentary high-speed WiFi.
As a precautionary measure, shared housing options are available for friends and family only. If you are coming alone, please book either a Private Hotel or Private Retreat Room.
Meditation For Fidgety Skeptics
November 22–24, 2019
Your Program Session Times (subject to change)
Arrival Day 7:30–9:00 pm
Daily 9:30 am–12:30 pm;  2:00–4:00 pm
Departure Day 9:30–11:30 am (Room checkout is 11:00 am; luggage can be held at reception)
General Guest Information
We hope you enjoy your stay with us at the Art of Living Retreat Center. While here, we invite you to immerse in the quiet peace of the Blue Ridge Mountains and connect with yourself. Apart from the activities in your program schedule, there are also opportunities to join daily yoga and meditation classes, restorative Ayurvedic spa treatments, guided hiking trails, pottery classes, evening Kirtans, the outdoor labyrinth or the weekly Bonfire. Here are additional details for your stay:
Arrival Day
3:00 pm Check-in begins; Rooms are ready by 3:00 pm; if you arrive early we will hold your luggage at Reception.
6:00–7:00 pm Dinner
7:00–7:20 pm Guest Orientation Session (Venue: Dining Hall)
Optional Complimentary Activities (Please join only if above mentioned Program schedule permits)
7:30–8:30 am Hatha Yoga Class (Venue: Geeta Hall) During Program Dates only
9:45–10:45 am/4:15–5:15 pm Hatha Yoga Class (Venue: Geeta Hall)
11:00 am–12:00 pm Mind and Meditation Session (Venue: Geeta Hall)
1:30–2:00 pm Yoga Nidra (Venue: Geeta Hall) Saturdays and Sundays only
2:00–3:15 pm Property Tour (Starts at Reception) Saturdays only
1:30–2:30 pm/3:00-4:00 pm Guided Nature Walk (Starts at Reception) Saturdays only
5:30–6:00 pm Guided Meditation Session (Venue: Geeta Hall)
7:30–8:15 pm Meditative Chant/Kirtan (Venue: Geeta Hall)
8:30–10:00 pm Bonfire (Below Veda 2; Weather permitting) Saturdays Only
Mealtimes
7:30–-9:30 am Breakfast
12:00–2:00 pm Lunch (included on your departure day)
6:00-7:30 pm Dinner
Ayurveda Spa Appointments
We invite you to also make reservations at our award-winning Shankara Ayurveda Spa before arrival, in order to ensure availability. Please call 828-264-8382 for details.
Our Clay Studio is open Thursday–Sunday; hand-building classes and throwing classes are available by appointment. Clay pieces can be glazed and shipped back as well. Please contact our Front Desk to make an appointment.
Actual schedules and venues may vary; Please confirm with Front Desk upon check-in.
639 Whispering Hills Rd, Boone, North Carolina 28607
Discover deep rest and rejuvenation in our tranquil sanctuary set amidst 380 pristine acres high up in the Blue Ridge Mountains of Boone, North Carolina—the perfect place to begin your journey to wellness.
NOTE Avoid using GPS—it will take you up a private road to a locked gate.  Please use the directions provided on this site.
For room reservations, Ayurveda Wellness Retreats, and Art of Living Retreat Center (AOLRC) signature retreats, we have the following cancellation policy:
Refunds are available (less a $50 processing fee) up to eight days before your program or stay.
Nonrefundable credit toward a future AOLRC program or stay (less a $50 processing fee) is available if you give notice between seven and one day(s) before your program or stay. Credit may be applied to any AOLRC program or stay for one year following date of issue.
No credit or refund is available if you cancel on the arrival day, if you do not show up, or if you leave an event early for any reason. No refund will be available if you attend a program and are dissatisfied with its presentation or content.  AOLRC reserves the right to cancel a program at any time. If AOLRC cancels a program, you will receive a full refund.  Some programs may have special cancellation policies; see individual workshop descriptions.  For all other retreats, please be sure to check the registration page specific to that retreat.
To encourage a healthy environment we ask that guest to not consume alcohol or meat in our public spaces, however, guests may enjoy these items in their rooms.
Our property is always smoke-free.
Yes, we ask that guests with food allergies simply inform us so we can communicate those needs to our chef. Typically, we label potential allergens such as gluten, dairy, and nuts.