Retreat Type
Art of Living
Meditation & Mindfulness
Online Program
Self-Discovery
Retreat Goals
Boost Energy
Calm & Clear Mind
Get Happy
Blossom as an instrument of the divine.
Fulfillment is a beautiful quality of the consciousness and gives one the ability to bless. The Blessings Program offers an experience of abundance, contentment, and fulfillment through unique meditation processes. These qualities are natural to all of us, and the program brings them to the fore of our experience.
A blessing is always given to others, not for oneself. Being able to bless is a complete expression of a caring and sharing attitude, of being available to serve and bring peace and harmony to those who seek your help. Many people have reported miraculous experiences.
"That state when you don't want anything … then the blessings that flow out are bound to materialize." —Sri Sri Ravi Shankar
The Blessings Course is a subtle yet powerful program that includes unique processes and meditations designed to take the individual to a deep state of gratitude and fullness. Participants report that they become aware of the tremendous grace that flows to them and through them.
During the program, we'll also delve deep into ancient wisdom—and relive their secrets of a good life—in short video sessions and group discussions. These will open up new areas of understanding in one's life, and guide one towards better living.
Prerequisite Two Art of Living Silence Retreats.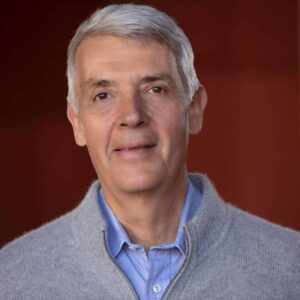 John Osborne is a graduate of Hamilton College, and Yale Divinity School where he received an M.Div with an emphasis on Pastoral Counseling. He has been teaching mind/body and stress management techniques since 1975, with the Art of Living since 1989. He currently serves as the national director of Project Welcome Home Troops, which is dedicated to improving the quality of life of returning veterans and their families through mind/body practices.
Rooms & Pricing for On-Campus Events
All options include daily vegetarian meals from dinner on the night of check-in through lunch on the day of check-out. (Rates below are Per Person)
Twin beds
Private Bath
Complimentary Wi-Fi
Daily Delicious Vegetarian Meals
Complimentary Tea/Coffee & Fresh Fruit
Daily Yoga & Meditation Classes
Access to grounds and facilities, including gym & steam rooms
Unless otherwise indicated, our programs are open to participants 18 years of age and older.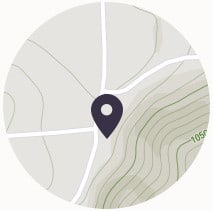 639 Whispering Hills Rd, Boone, North Carolina 28607
Discover deep rest and rejuvenation in a pristine natural setting in the Blue Ridge Mountains of Boone, North Carolina. Set amidst 380 acres of pristine forest high up in the Blue Ridge Mountains is a tranquil sanctuary.