Retreat Type
Featured Presenters
Must Be 18+
Self-Discovery
Spiritual
Retreat Goals
Calm & Clear Mind
Personal Development
Do you feel other people's pain deeply? Compassionate people are profoundly affected by the suffering of others and you may constantly feel a need to help in whatever way you can.
This is a beautiful and invaluable instinct. The world needs people like you.
But it comes at a cost to your own energy and emotional well-being. When you step into dangerous spaces to work for healing and justice, or simply to hold others in the depths of difficult emotions, the trauma takes its toll.
To lift you up and give you the tools you need to embrace your compassionate self without hitting compassion fatigue or damaging your health, pastor and author John Pavlovitz has created this empowering and nourishing workshop, Cultivating Hope in Difficult Times.
Through guided discussion, journaling, music, and reflection, you'll discover
How to nurture and protect your own energy as an empathetic person
Actionable self-care techniques and reflections to avoid becoming overwhelmed and consumed by other people's struggles
The power of community to encourage and lift you, enabling you to be safely burdened by the pain of this world
Ways to craft a lifestyle of sustainable activism; and what to do when you've exhausted your resources
How to cultivate hope—even when your inner hope is not reflected in the world around you.
You will take home a toolbox filled with practical methods for sustaining yourself, and a sense of confidence and clarity. And be perfectly prepared and positioned to be the kind of person the world needs.
This program is open to all, but may be of particular interest to those working in caring professions; including activists, ministers, parents, caregivers, and deep feelers.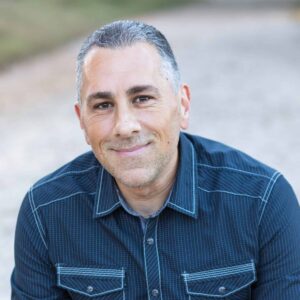 John Pavlovitz is a writer, pastor, and activist from Wake Forest, North Carolina. Over the past five years his blog, Stuff That Needs To Be Said, has reached a diverse worldwide audience. A 20-year veteran in the trenches of local church ministry, John is committed to equality, diversity, and justice—both inside and outside faith communities. His books include A Bigger Table and Hope and Other Superpowers.
All options include daily vegetarian meals from dinner on the night of check-in through lunch on the day of checkout. (Rates below are per person.)
John is interesting and inspiring. I feel lighter and more focused.
John is amazing. [His] conversational, approachable, just a regular guy trying to deal with stuff like the rest of us. Just lovely.
John was a wonderful speaker! Inspirational and down to heart—provided useful advice and ideas.
John's program was everything I expected and more. He was an excellent facilitator and engaging speaker.
Authentic, wise, empathetic, and offering space for connection and growth.
Cultivating Hope in Difficult Times
Avoiding Compassion Fatigue
May 5–7, 2023
Subject to change.
Friday 7:30–9:00 pm
Saturday 9:30 am–12:30 pm and 2:00 pm–4:00 pm
Sunday 9:30–11:30 am Room checkout is 11:00 am; luggage may be held at Reception.
All times are Eastern Standard Time (EST) unless otherwise noted.
Arrival Day
4:00 pm Check-in begins; Rooms are ready by 4:00 pm, but if you arrive early we will hold your luggage at Reception.
6:00–7:00 pm Dinner
7:00–7:20 pm Guest Orientation Session (Venue: Dining Hall)
Actual schedules and venues may vary; please confirm with Front Desk upon check-in.
Apart from the activities in your program schedule, we offer the following optional complementary activities. (Please join only if your program schedule permits.)
9:45–10:45 am  Yoga |  Thu–Sun
11:00 am–12:00 pm  Mind & Meditation |  Thu–Sun
1:30–2:15 pm  Guided Hike | Assemble at Shankara Reception | Sat
2:30–3:45 pm  Ayurveda Cooking Class* | Tulsi Kitchen
Thu: Sweet Treats • Sat: Chef's Seasonal Recipe
4:15–5:15 pm Yoga |  Wed–Sat
5:30–6:00 pm  Guided Meditation |  Wed–Sat
7:30–8:15 pm  Meditative Chants/Kirtan |  Wed–Sat
Saturday kirtan is outdoor by the bonfire; weather permitting.
*Included with Wellness Escapes and R&R; Other participants: $35.00/per person
Clay Studio
11:00 am–7:00 pm Friday & Saturday
Hand Building $55 | 1 hour
Hours
Wednesday 2:00–8:00 pm
Thursday–Saturday 9:00 am–6:00 pm
Sunday 8:00 am–2:00 pm
We encourage you to also make reservations for consultations, therapies, and treatments at our award-winning Shankara Ayurveda Wellness at least two weeks prior to your arrival date to ensure availability. Please call 828.264.8382 for details. Additional cost.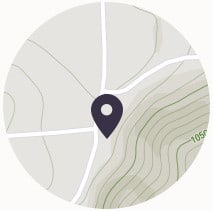 639 Whispering Hills Road
Boone, NC 28607
800.392.6870
Discover deep rest and rejuvenation on our tranquil mountaintop campus set amidst 380 acres of pristine forest in the Blue Ridge Mountains of Boone, North Carolina.