Retreat Type
Creative Expression
Featured Presenters
Must Be 18+
Self-Discovery
Retreat Goals
Get Happy
Personal Development
Self-Care
Express Yourself Fearlessly
We exist in a world where our photos are expected to be perfectly edited and our social media posts have to be carefully crafted to prevent us from accidentally showing the "real" person inside.
Life is meant to be messy. Life is supposed to be a bit chaotic. Life is an adventure where we are always a single phone call away from heartbreak or the fulfillment of our wildest dreams. Of course, this is exactly what makes being alive the best game in the universe.
People are craving authenticity. So, let's give it to them.
It takes courage to tell the authentic story of our lives without worrying about what people will think about us. To let people see past our Instagram filters and straight into our often-untidy hearts takes an act of bravery.  Giving people a chance to witness the wildness of our own existence can give them the grace to appreciate their own miracle of their uneven adventure.
As storytellers, it's not our job to impress people with the story of our lives—it's more about giving the reader the opportunity to embrace the highs and lows of their own journey.
Through journaling, group interaction, creative exercises, physical movement and hands-on activities, this high-energy experience with poet, writer, and comedian John Roedel provides you with the tools to tell your own story without fear of what the world will think of you. With his trademark comedy, emotive style, and obsession with keeping his presentations interactive, John shares his own journey while offering his wisdom on how you can share yours as well.
Writers, storytellers, or humans who want to live and share their lives with more authenticity are invited to join John for this unique writing retreat.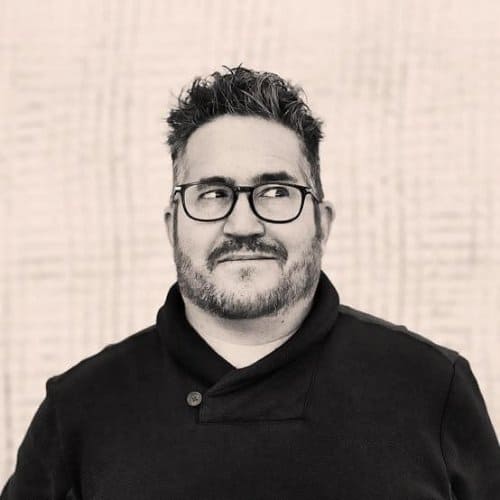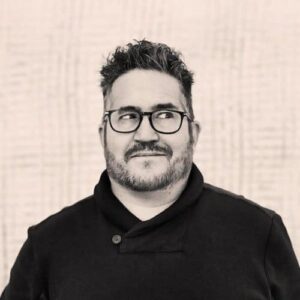 John Roedel is a comic who unexpectedly became an Amazon Best Selling Poet/Writer when he began to turn his faith crisis, depression and struggles into poems that have been read all over the world.
Over the past several years John has published four books, Hey God. Hey John., Any Given Someday, Untied: The Poetry of What Comes Next, and Remedy.
John's work has been shared millions of times across social media and his fearless writing has attracted readers from all over the world. He loves sharing the story of how he learned to turn his broken heart into a wind chime.
$389 per person/per night
All options include daily vegetarian meals from dinner on the night of check-in through lunch on the day of checkout. (Rates below are per person.)
King bed or two full beds
Flat screen TV
Refrigerator
Private bath
Hair dryer
Complimentary Wi-Fi
Daily delicious vegetarian meals
Complimentary tea/coffee & fresh fruit
Daily yoga & meditation classes
Access to fitness & steam rooms
The Unafraid Storyteller
Tell Your Story With Authenticity
September 29–October 1, 2023
Subject to change.
Friday 7:30–9:00 pm
Saturday 9:30 am–12:30 pm and 2:00 pm–4:00 pm
Sunday 9:30–11:30 am Room checkout is 11:00 am; luggage may be held at Reception.
All times are Eastern Standard Time (EST) unless otherwise noted.
Arrival Day
4:00 pm Check-in begins; Rooms are ready by 4:00 pm, but if you arrive early we will hold your luggage at Reception.
6:00–7:00 pm Dinner
7:00–7:20 pm Guest Orientation Session (Venue: Dining Hall)
Actual schedules and venues may vary; please confirm with Front Desk upon check-in.
Apart from the activities in your program schedule, we offer the following optional complementary activities. (Please join only if your program schedule permits.)
9:45–10:45 am  Yoga |  Thu–Sun
11:00 am–12:00 pm  Mind & Meditation |  Thu–Sun
1:30–2:15 pm  Guided Hike | Assemble at Shankara Reception | Sat
2:30–3:45 pm  Ayurveda Cooking Class* | Tulsi Kitchen
Thu: Sweet Treats • Sat: Chef's Seasonal Recipe
4:15–5:15 pm Yoga |  Wed–Sat
5:30–6:00 pm  Guided Meditation |  Wed–Sat
7:30–8:15 pm  Meditative Chants/Kirtan |  Wed–Sat
Saturday kirtan is outdoor by the bonfire; weather permitting.
*Included with Wellness Escapes and R&R; Other participants: $35.00/per person
Clay Studio
11:00 am–7:00 pm Friday & Saturday
Hand Building $55 | 1 hour
Hours
Wednesday 2:00–8:00 pm
Thursday–Saturday 9:00 am–6:00 pm
Sunday 8:00 am–2:00 pm
We encourage you to also make reservations for consultations, therapies, and treatments at our award-winning Shankara Ayurveda Wellness at least two weeks prior to your arrival date to ensure availability. Please call 828.264.8382 for details. Additional cost.