Retreat Type
Creative Expression
Self-Discovery
Spiritual
Retreat Goals
Better Relationships
Boost Energy
Personal Development
Please Note
In alignment with the CDC guidelines, all guests will be required to show proof of vaccination OR a lab-certified Covid-19 test that produced negative results taken within 72 hours of their arrival at the Center when checking in.
Discover Your Truest Self
Julie Piatt, aka SriMati, reveals sexuality as your most powerful sacred force and how to use it with sacred intention to lift collective consciousness higher.
Through conversations, yoga, meditation, visualizations, and breathwork, we'll begin the reclamation of our sexual power as sacred. We'll journey to remember the origins of what it means to be a divine human being, exploring the histories of what has been separated from us, so that we may experience sexuality as the most powerful divine creative force we possess. And we'll discover how to use this powerful alchemical life force to expand our life experience and uplift the world collectively.
In this workshop, you'll discover
• Your truest self through embodying your sexual power in balance and authenticity
Transformative and unique ways to break through the traumas that are blocking your sacred sexuality
How to cultivate the highest personal fulfillment and transformation through the intentional direction of sexual energy
The vital importance of the return of ritual in sexual practice to allow you to receive yourself and others as divine
How to create an expansive connection to life sexually, creatively, and spiritually.
This is a workshop for everyone who is ready to take sexual experience out of the depths of darkness and into the light. It is time to take responsibility for the greatest force that exists in our life and use it with reverence, intention, and love for all creation.
Recommended reading: The Lineage of the Codes of Light by Jessie Ayani, and Mary Magdalene Revealed by Meggan Watterson.
SEXUALITY = CREATIVITY = SPIRITUALITY
After the workshop, you will have the perspective, remembrance and tools to experience sexuality in an entirely new way either in relationship with another consenting adult or on your own.
The ultimate experience from this journey will be one of expanded spiritual, creative and sexual embodiment as a sovereign life form.
NOTE This process is a solo journey and there will not be any explicit sexual practices of any kind during the workshop; a partner is not required.
Couples are lovingly invited to attend, however at this initial stage, the sacred reclamation happens inside your own being and form. It will be a solo journey and you can compare notes and explore after sessions end.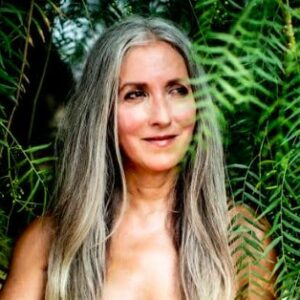 Julie Piatt aka "SriMati" is a mystic mother, musician, artist, chef, author and healer who has lived her life immersed in devotion and expansive creativity. She is a wayshower of finding the divine in all life experiences. SriMati shares her wisdom from a multitude of life events that she has experienced as processes of alchemical transformation. In her experience, her life has shown her that It is the ability to hold the divine perspective in all life brings before you that allow for the deepest access to the meanings that life is waiting to reveal to us. Each life is created in the perfection of a unique blueprint that has inherent within it's design all that is needed for it's full expression. SriMati is a powerful living example of how to love ourselves more so that we can live our unique design in full and expansive self expression. When we live in this frequency, we bless all life around us.
Sacred Sexuality
Your Secret Ancient Power Unleashed
October 14–17, 2021
Subject to change.
Thursday 4:00 Check-in
Friday & Saturday 7:00–8:30 am and 9:45 am – 12:15 pm
Sunday 7:00–8:30 am and 9:45 am – 12:00 pm Room checkout is 11:00 am; luggage may be held at Reception
Optional Activities

Apart from the activities in your program schedule, we offer the following optional complementary activities. (Please join only if your program schedule permits.)
9:45–10:45 am  Yoga | Sattva Studio | Thu–Sun
11:00 am–12:00 pm  Mind & Meditation | Sattva Studio |  Thu–Sun
1:30–2:15 pm  Guided Hike | Assemble at Shankara Reception | Sat
2:30–3:45 pm  Ayurveda Cooking Class* | Tulsi Kitchen
     Thu: Sweet Treats • Sat: Chef's Seasonal Recipe
4:15–5:15 pm Yoga | Sattva Studio | Wed–Sat
5:30–6:00 pm  Guided Meditation | Sattva Studio | Wed–Sat
7:30–8:15 pm  Meditative Chants/Kirtan | Sattva Studio | Wed–Sat
     Saturday kirtan is outdoor by the bonfire; weather permitting.
*Included with Wellness Escapes and R&R; Other participants: $35.00/per person
Clay Studio
10:00 am–6:00 pm Saturday
     Clay Handbuilding $30.00 (1 hour) 
     Throwing Wheel $45.00 (2 hours) 
Shankara Ayurveda Wellness Appointments
Hours: 9:00 am–6:30 pm daily
We invite you to also make reservations for consultations, therapies, and treatments at our award-winning Shankara Ayurveda Wellness prior to arrival in order to ensure availability. Please call 828-264-8382 for details. Additional cost.
All options include daily vegetarian meals from dinner on the night of check-in through lunch on the day of checkout. (Rates below are per person.)
Two Twin Beds
Private Bath
Complimentary Wi-Fi
Delicious Vegetarian Meals
Complimentary Tea/Coffee & Fresh Fruit
Daily Yoga & Meditation Classes
Access to Grounds and Facilities, including Gym & Steam Rooms
For room reservations, Ayurveda Wellness Retreats, and Art of Living Retreat Center (AOLRC) signature retreats, we have the following cancellation policy:
Refunds are available (less a $50 processing fee) up to eight days before your program or stay.
Nonrefundable credit toward a future AOLRC program or stay (less a $50 processing fee) is available if you give notice between seven and one day(s) before your program or stay. Credit may be applied to any AOLRC program or stay for one year following date of issue.
No credit or refund is available if you cancel on the arrival day, if you do not show up, or if you leave an event early for any reason. No refund will be available if you attend a program and are dissatisfied with its presentation or content.
AOLRC reserves the right to cancel a program at any time. If AOLRC cancels a program, you will receive a full refund. Some programs may have special cancellation policies; see individual workshop descriptions. For all other retreats, please be sure to check the registration page specific to that retreat.
To encourage a healthy environment we ask that guest to not consume alcohol or meat in our public spaces, however, guests may enjoy these items in their rooms.
Our property is always smoke-free.
Yes, we ask that guests with food allergies simply inform us so we can communicate those needs to our chef. Typically, we label potential allergens such as gluten, dairy, and nuts.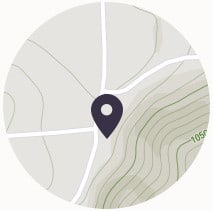 639 Whispering Hills Road
Boone, NC 28607
800.392.6870
Discover deep rest and rejuvenation on our tranquil mountaintop campus set amidst 380 acres of pristine forest in the Blue Ridge Mountains of Boone, North Carolina.