Poignant suffering arises when we feel disconnected and separate—from ourselves, each other and the natural world. During this meditation retreat, Kimberly and Jim Carson guide an exploration of "direct path" yoga practices that can reveal the immediate experience of our most intimate and joyful true nature. These practices offer clear guidance for skillfully engaging energies to discover the heart of wisdom. The direct recognition of interconnectedness inspires practical solutions and means for integration.
Kimberly and Jim Carson, owners of Mindful Yoga Works, have dedicated their lives to helping others cultivate peace and joy. The Carsons bring seven combined decades of committed practice and exploration of these teachings. In addition, they each have 20 years of experience working in clinical settings applying ancient teachings to modern world struggles.
Together, you'll investigate ways to awaken to this interconnectedness while in seated meditation, in movement, in satsang (sharing the truth), and during outdoor activities. The retreat draws primarily on practices from the nondual yoga school of Kashmir Shaivism, but will connect these teachings to a wide range of wisdom traditions, including mystical Christianity, Sufism, Buddhism, and Shamanism.
True yoga discipline is a science of inquiry. One is not asked to believe anything. However, being able to experiment and test the hypothesis that all is One, is at the heart of these wisdom teachings. The Carson's work as researchers concords with the empirical nature of yogic practice and supports the exploration of the mystery. Participants will take away specific practices to engage in their home environment supported by wisdom teachings to inspire their daily lives.
This program is open to everyone, and may be specifically compelling to those interested in nondual approaches to wisdom.
Note You will be asked to complete a questionnaire in order for the Carsons to get an understanding of any health challenges being worked with, as well as previous meditation experience. A pre-program assignment—a brief daily meditation practice—will be sent to you electronically after registration. The presenters request that participants refrain from actively using illicit substances for the two months prior to the program. Attending the retreat with clarity will be important. Participants should not use retreat as an opportunity to go off prescribed medications.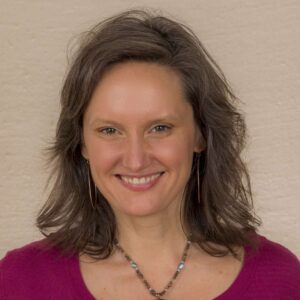 Kimberly Carson, MPH, C-IAYT, is a mindfulness educator and yoga therapist at Oregon Health & Science University, in Portland, OR specializing in the therapeutic use and scientific study of mindfulness and yoga for people with medical challenges.
…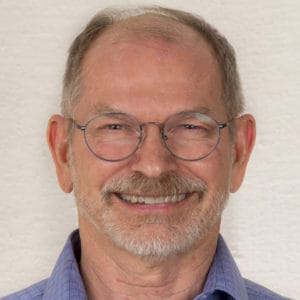 Jim Carson, PhD, is a former yogic monk (aka Swami Vimarshananda Saraswati) who has taught the practices and philosophy of yoga worldwide for over 45 years.
…
I had taken classes with Kimberly and Jim before, so I knew how meticulously they prepare for the retreats they offer—and the humility, wisdom, and joy with which they teach. As expected, everything about this week, from yoga and meditation to meals and outside exploration (and more) was so thoughtful and truly inspired. Our days were seamlessly organized while still leaving space for spontaneous, radiant moments to emerge. What I could not have expected was the absolutely exquisite container that Kimberly, Jim, and even the stunning venue set for the circle that formed on retreat. It was such an incredible and hopeful experience to come together in heart to heart connection with the others in the group—none of whom I had met before this retreat. My soul was deeply touched by this magical week and I returned home with new habits of heart and mind.
During the retreat, I feel myself becoming free - this year's theme for me was releasing fear of death and darkness. Whoa. I won't go into the details but I am certain that I am beginning to see/feel things differently. I truly feel some deep release. Since I have been home, I've have profound dreams in which either I'm having conversations with loved ones who have passed, or there are boats, ships, or Kimberly and sage/incense calling to the other side (yes, I dreamed that). Two nights ago I was having a conversation with my Self about the source of evil in the world. This all might sound scary! but it amazingly is not. I am uprooting the source of beliefs from my childhood in Judaism (unfortunately not of the mystical type), seeing how I have become afraid in the system of duality, good/evil, heaven/hell. I'm seeing the difference between generational karma and my own responsibility as a human. I'm choosing to let go of any ideas about separateness. I feel so close to this awareness inside that is is becoming me (as if we are ever separate) - I can access it any time I meditate (and apparently when I'm sleeping), and if I have questions or inquiries about the deep questions of life/death, I can go there and ask, and with enough time, answers come. I am reading about mystics and Kashmir Shaivism and so much that I didn't understand in the past is making perfect sense.
Yoga posture sessions were carefully structured so that in spite of a diverse range of physical abilities each participant felt welcomed, safe, and cherished. Kimberly has an ingenious way of inviting you to explore postures, while deepening your awareness through movement. Jim's guided meditations opened another gateway to mindfulness. Finally, individual sharing nourished our unique group consciousness. Kimberly and Jim were not just instructors, they engaged in every exercise, and created a space that allowed all of us to be vulnerable, and brave. I returned supported by new friendships, and inspired to create my own practice of meditation and gentle movement. As a result of this phenomenal retreat, I now spend at least one hour each day consciously observing the direction of my thoughts, and truly inhabiting the space of my body. I will attend this event as many times as it is offered, and I am counting down the days until next July.Thank you, Jim and Kimberly for all of your hard work, and kindness. I am truly grateful.
This experience was mystical and magical. From arriving to hugs until departure, I was filled with a sense of internal peace that assured me I was exactly where I should be at exactly at the right time. We were presented with easily understandable wisdom traditions, so that our movement and meditation practices were conducted in a way where I could truly open to the experience. We had a perfect balance of practice, sharing sessions, time for individual reflection and excursions. I arrived a somewhat stressed yoga teacher who felt her teaching was a little stale. I left a renewed person in that I had had the time to delve deep to better understand myself and with techniques, knowledge and resources to continue this lifelong journey at home. I feel more in tune with Mother Nature and part of a loving universe. The sangha we created will always be with us, even though separated by distance.
Kimberly and Jim have created a unique and unparalleled retreat, where I felt comfortable sharing, exploring, and learning from and with those around me. There was a wonderful blend of asana, meditation, discussion, and connecting with nature. The historical beauty and cozy arrangement of the retreat center contributed to the inviting atmosphere. The meals were fantastic, having been prepared by a tremendously talented young lady, our Kitchen Alchemist. I expect to return.
All options include daily vegetarian meals from dinner on the night of check-in through lunch on the day of checkout. (Rates below are per person.)
The private retreat room has twin beds, a private bath and complimentary wifi.
Shared Retreat Room (2 People)
The shared retreat room has twin beds, a private bath and complimentary wifi. One other person of the same gender will share the room with you. 
Shared Retreat Room (3 People)
The shared retreat room has twin beds, a private bath and complimentary wifi. Up to two more people of the same gender will share the room with you.
Ride Every Wave to the Heart of Presence
July 7–12, 2020
Your Program Session Times (subject to change)
Friday 7:30-9:00 pm
Saturday 6:30–8:30 am, 9:30 am–12:30 pm, 3:00–6:00 pm, and 7:30–9:30 pm
Sunday 6:30–8:30 am, 9:30 am–11:30 pm (Room checkout is 11:00 am; luggage can be held at reception)
Arrival Day
4:00 pm Check-in begins; Rooms are ready by 4:00 pm, but if you arrive early we will hold your luggage at Reception.
6:00–7:00 pm Dinner
7:00–7:20 pm Guest Orientation Session (Venue: Dining Hall)
Mealtimes
7:30–9:30 am Breakfast
12:00–2:00 pm Lunch (included on your departure day)
6:00–7:30 pm Dinner
Optional Activities
Apart from the activities in your program schedule, we offer the following optional complementary activities. (Please join only if your program schedule permits.)
7:30–8:30 am
Hatha Yoga Class | Gita Hall; during program dates only.
9:45–10:45 am and 4:15–5:15 pm
Hatha Yoga Class | Sattva Studio
11:00 am–12:00 pm
Mind and Meditation Session | Sattva Studio
1:30–2:00 pm
Yoga Nidra | Sattva Studio; Saturdays and Sundays only.
2:00–3:15 pm
Property Tour | Starts at Reception; Saturdays only.
1:30–2:30 pm and 3:00–4:00 pm
Guided Nature Walk | Starts at Reception; Saturdays only.
5:30–6:00 pm
Guided Meditation Session | Sattva Studio
7:30–8:15 pm
Meditative Chant/Kirtan | Gita Hall
8:30–10:00 pm
Bonfire | Below Veda 2 Weather permitting; Saturdays only.
Optional Activities with Additional Fees
To ensure a space, please register for  these activities by calling 800-392-6870 prior to your arrival.
Mindful Painting (1 hour) $25 Sunday Only
Express your creativity through art therapy as you connect your emotions to the art of watercolor painting.
Ayurveda Cooking Class $25 (1 hour) Thursday and Saturday Only
Learn how to best nourish your specific body type and thrive in every season.
Pottery Class $30 (1 hour) Thursday to Sunday
Explore your creativity. Get hands-on experience in throwing on the wheel, hand-building and decorating handmade pots.
Ayurveda Spa Appointments (Additional Cost)
Hours: 9:00 am–6:30 pm daily
We invite you to also make reservations at our award-winning Shankara Ayurveda Spa prior to arrival in order to ensure availability. Please call 828-264-8382 for details.
Actual schedules and venues may vary; please confirm with Front Desk upon check-in.
639 Whispering Hills Rd, Boone, North Carolina 28607
Discover deep rest and rejuvenation in our tranquil sanctuary set amidst 380 pristine acres high up in the Blue Ridge Mountains of Boone, North Carolina—the perfect place to begin your journey to wellness.
NOTE Avoid using GPS—it will take you up a private road to a locked gate.  Please use the directions provided on this site.
For room reservations, spa retreats, and Art of Living Retreat Center (AOLRC) signature retreats, we have the following cancellation policy:
Refunds are available (less a $50 processing fee) up to eight days before your program or stay.
Nonrefundable credit toward a future AOLRC program or stay (less a $50 processing fee) is available if you give notice between seven and one day(s) before your program or stay. Credit may be applied to any AOLRC program or stay for one year following date of issue.
No credit or refund is available if you cancel on the arrival day, if you do not show up, or if you leave an event early for any reason. No refund will be available if you attend a program and are dissatisfied with its presentation or content.  AOLRC reserves the right to cancel a program at any time. If AOLRC cancels a program, you will receive a full refund.  Some programs may have special cancellation policies; see individual workshop descriptions.  For all other retreats, please be sure to check the registration page specific to that retreat.
To encourage a healthy environment we ask that guest to not consume alcohol or meat in our public spaces, however, guests may enjoy these items in their rooms.
Our property is always smoke-free.
Yes, we ask that guests with food allergies simply inform us so we can communicate those needs to our chef. Typically, we label potential allergens such as gluten, dairy, and nuts.