Are you ready to discover what creates that feeling of aloneness or emptiness within—and heal? Ready to feel so full of love that you are able to give it rather than always trying to get it from others to fill the void?
In this online course with Dr. Margaret Paul—psychologist, relationship expert, noted public speaker, workshop leader, educator, chaplain, consultant and artist—discover how to love yourself rather than reject yourself, and learn to make your best decisions through consistent connection with your personal source of spiritual guidance. Along the way, you'll learn how to heal the cycle of shame and self-abandonment that leads to anxiety, depression, addiction, aloneness, and relationship failure.
This month-long course consists of four weekly 90-minute sessions covering
March 10  What Creates Aloneness

Loneliness vs. Aloneness
What Creates Aloneness

The Four Ways We Abandon Ourselves
The Issue of Responsibility for Feelings—What Does This Mean?
Visualization—Discovering Your Higher Guidance and Your Inner Child
Why Would You Abandon This Beautiful Child—False Beliefs of the Wounded Self

Question and Work with People
March 17 The Six Steps of Inner Bonding
Definitions of Inner Child, Wounded Self, Loving Adult
What Your Feelings are Telling You
Getting to Know Your Wounded Self
Visualization–going through the 6 steps of Inner Bonding
Questions and Work with People
March 24 Inner Bonding and Relationships
Inner Bonding and Relationships—Takers, Caretakers, and Other Relationship Systems that Cause Relationship Problems
Lovingly Managing Core Pain—Loneliness, Helplessness, Heartbreak, Grief, and Why This is So Important
Why the Willingness to Be Hurt is Essential to Being Able to Love and to Manifest Your Dreams
Why the Willingness to Lose Others Rather Than Lose Yourself is Essential to Being Able to Love Yourself
Questions and Work with People
April 7 Connecting with Your Spiritual Guidance
The Two Secrets to At-Will Connect with Your Spiritual Guidance
How Your Guidance Guides You
How to Experience that You are Never Alone and What to Do If You Feel Alone
Questions and Work with People
If after everything you've done to feel good about yourself—endless research, reading, doing popular self-help programs, therapy—you're still asking the same questions about self-worth; still experiencing feelings of anxiety, depression, abandonment, guilt, or shame; and still struggling with interpersonal relationships, Inner Bonding is a practical, proven six-step healing process that works. You'll gain a step-by-step process to use anytime you need it to feel centered, peaceful, and joyful. weekly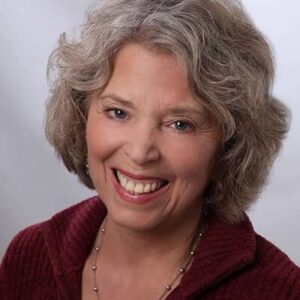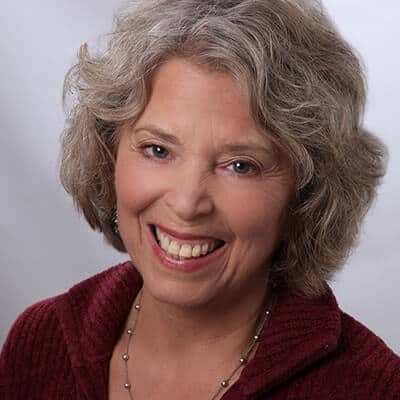 Dr. Margaret Paul is a best-selling author, writer, and co-creator of the powerful Inner Bonding® self-healing process, and the related SelfQuest® self-healing online program—recommended by actress Lindsay Wagner and singer Alanis Morissette. …
Tuesdays
March 10, 17, 24, and April 7
4:00–5:30 (MT) 
Course Schedule
March 10:  What Creates Aloneness
March 17:  The Six Steps of Inner Bonding
March 24:  Inner Bonding and Relationships
April 7:  Connecting with Your Spiritual Guidance
Sessions will be held using Zoom; you'll receive the classroom link in your registration confirmation. To use Zoom, you will need one of the following:
Computer: Windows or Mac computer with speakers and a microphone. (Note: Webcams are recommended but not required.)
Mobile Device: iOS or Android 
Phone: mobile, desk or landline.
You can find out more about using Zoom here. 
You will receive weekly reminders of the course schedule at the email you provide during the registration process.
For room reservations, spa retreats, and Art of Living Retreat Center (AOLRC) signature retreats, we have the following cancellation policy:
Refunds are available (less a $50 processing fee) up to eight days before your program or stay.
Nonrefundable credit toward a future AOLRC program or stay (less a $50 processing fee) is available if you give notice between seven and one day(s) before your program or stay. Credit may be applied to any AOLRC program or stay for one year following date of issue.
No credit or refund is available if you cancel on the arrival day, if you do not show up, or if you leave an event early for any reason. No refund will be available if you attend a program and are dissatisfied with its presentation or content.  AOLRC reserves the right to cancel a program at any time. If AOLRC cancels a program, you will receive a full refund.  Some programs may have special cancellation policies; see individual workshop descriptions.  For all other retreats, please be sure to check the registration page specific to that retreat.
To encourage a healthy environment we ask that guest to not consume alcohol or meat in our public spaces, however, guests may enjoy these items in their rooms.
Our property is always smoke-free.
Yes, we ask that guests with food allergies simply inform us so we can communicate those needs to our chef. Typically, we label potential allergens such as gluten, dairy, and nuts.