Retreat Type
Creative Expression
Meditation & Mindfulness
Self-Discovery
Retreat Goals
Calm & Clear Mind
Personal Development
Self-Care
Please Note
In alignment with the CDC guidelines, all guests will be required to show proof of vaccination OR a lab-certified Covid-19 test that produced negative results taken within 72 hours of their arrival at the Center when checking in.
Creative Art for Healing & Growth
Humans experience roughly 34,000 distinguishable emotions, and artists and writers have historically been the ones to explore them in public work. During this fun, interactive retreat, you'll be the architect of your own life and dig deep inside to write and create art from your own feelings and memories.
Join best-selling author and artist Mari Andrew for a nurturing experiential weekend of guided introspection, journaling, and art-making for healing, wellness, and personal growth. 
You'll take part in journal practices for getting to know yourself more deeply and gain practical steps for self-editing and sharing your creations. Learn how to write intimately and vulnerably about your own experiences with the authority and confidence of the only one who has ever lived them, and come away with a sketchbook full of emotionally expressive art (that anyone can do!). 
A Retreat in the Mountains
During your stay, you have time for personal R & R also. Whether you want to explore forest trails and bask in the fresh mountain air, enjoy a pottery or watercolor painting class, release stress with a therapeutic spa treatment, the choice is yours. (Additional fees may apply.)
Make Your Retreat Extra Special
Combine your retreat with authentic Ayurveda for rejuvenation on all levels, body, mind and spirit. The recommended Ayurveda treatment for this retreat is an Abhyanga massage ("Abby" for short), followed by a relaxing steam to further release stress. Pre-requisite 18 years of age or older.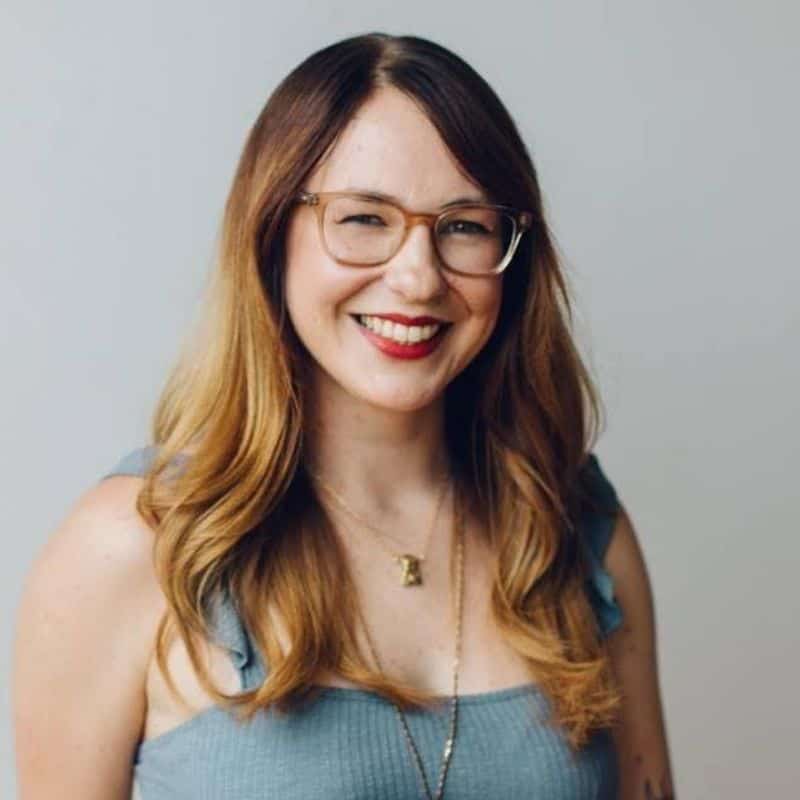 Mari Andrew is a New York Times best-selling author, artist, and speaker based in New York City. Her self-reflective art and musings have amassed over 1 million followers on Instagram at @bymariandrew, and she has published two books, Am I There Yet? and My Inner Sky, which are collections of essays and illustrations drawn from life experience and a wide range of emotions. More about her work can be found at bymariandrew.com.
Welcoming & Nourishing
Louann R.
I truly enjoyed this retreat - Mari was such a warm, engaging, and personal speaker and made this such a welcoming and nourishing space.
The program, the activities, and the center itself is so accessible and authentic. Everything and everybody generates a very easy-going and welcoming vibe.
Inspired & Motivated
Kieran E.
Thank you, Mari. She is an incredibly genuine, accessible, knowledgeable presenter. I feel inspired and motivated with new ideas/tools thanks to her.
One Of My Favorites
Jennifer
Mari is one of my favorite artists, not just because of her work but also because of the joy from which she creates.
MARI IS THE BEST!!! I had a HUGE epiphany this weekend. Life changing. <3
There is something philanthropic about writing about one's own deep fears and anxieties, and feels in a way that quietly persuades readers that they are neither alone nor crazy. Thank you Mari for sharing your talent with words and illustrations. Thank you for reminding us that human life—even average daily life—is beautiful and confusing and full of joy.
So Honest & Relatable
A.M.
Mari's ability to be so honest about life (the good, the bad, the ugly) makes it so easy to relate and literally makes me think "I thought I was the only one that ever felt that way, but I'm so glad I'm not."
Helpful & Creative
Christine N.
This was a helpful creative retreat and gave me space and time to work through many of the blocks and obstacles I was facing with my art practice.
Mari was kind, insightful, and joyful. Her reflection and mentorship were a priceless gift.
All options include daily vegetarian meals from dinner on the night of check-in through lunch on the day of checkout. (Rates below are per person.)
$293 per person—plus room/meals & tax
Two Twin Beds
Private Bath
Complimentary Wi-Fi
Delicious Vegetarian Meals
Complimentary Tea/Coffee & Fresh Fruit
Daily Yoga & Meditation Classes
Access to Grounds and Facilities, including Gym & Steam Rooms
Creating from the Soul
Personal Art and Writing
October 7–9, 2022
Subject to change.
Friday 7:30–9:00 pm
Saturday 9:30 am–12:30 pm and 2:00–4:00 pm
Sunday 9:30–11:30 am Room checkout is 11:00 am; luggage may be held at Reception.
All times are Eastern Standard Time (EST) unless otherwise noted.
Arrival Day
4:00 pm Check-in begins; Rooms are ready by 4:00 pm, but if you arrive early we will hold your luggage at Reception.
6:00–7:00 pm Dinner
7:00–7:20 pm Guest Orientation Session (Venue: Dining Hall)
Actual schedules and venues may vary; please confirm with Front Desk upon check-in.
Apart from the activities in your program schedule, we offer the following optional complementary activities. (Please join only if your program schedule permits.)
9:45–10:45 am  Yoga |  Thu–Sun
11:00 am–12:00 pm  Mind & Meditation |  Thu–Sun
1:30–2:15 pm  Guided Hike | Assemble at Shankara Reception | Sat
2:30–3:45 pm  Ayurveda Cooking Class* | Tulsi Kitchen
Thu: Sweet Treats • Sat: Chef's Seasonal Recipe
4:15–5:15 pm Yoga |  Wed–Sat
5:30–6:00 pm  Guided Meditation |  Wed–Sat
7:30–8:15 pm  Meditative Chants/Kirtan |  Wed–Sat
Saturday kirtan is outdoor by the bonfire; weather permitting.
*Included with Wellness Escapes and R&R; Other participants: $35.00/per person
Clay Studio
10:00 am–6:00 pm Saturday
Clay Handbuilding $35.00 (1 hour)
Throwing Wheel $45.00 (2 hours)
Hours: 9:00 am–6:30 pm daily
We invite you to also make reservations for consultations, therapies, and treatments at our award-winning Shankara Ayurveda Wellness prior to arrival in order to ensure availability. Please call 828-264-8382 for details. Additional cost.
Unless otherwise indicated, our programs are open to participants 18 years of age and older.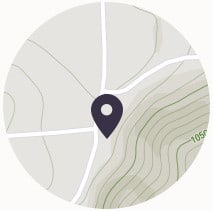 639 Whispering Hills Road
Boone, NC 28607
800.392.6870
Discover deep rest and rejuvenation on our tranquil mountaintop campus set amidst 380 acres of pristine forest in the Blue Ridge Mountains of Boone, North Carolina.