Looking for a reboot? Relax and rejuvenate with this mindfulness expert and yoga professional duo. In this restorative yoga and hiking retreat, you will take a break from everyday life and connect to the quiet within as you hike, breathe fresh mountain air, and absorb the wonders of nature.
Supported by your guides, mindfulness expert Randal Williams and yoga instructor Mark Gerow, you will reconnect to a sense of calm, to the natural world, and more importantly, to yourself. Through mindful hiking, relaxation yoga, and self-directed leisure time, you will unplug from the everyday world and celebrate the present moment.
As you experience the balance and harmony of the pristine forest and mountains, you will:
Nurture mind, body, and spirit through relaxation yoga

Delight in the clarity of the present moment through mindfulness hiking

Cultivate breath and movement awareness

Explore the forests and supportive setting of the center's grounds

Enjoy free time to nourish your mind and body, perhaps with connection to others, to nature, and yourself, or with a therapeutic Ayurvedic spa treatment – the choice is yours
You'll leave with a feeling of renewal and restoration, with a sense of enhanced resiliency in daily life.
Items to Bring: Layerable clothing, suitable footwear, water bottle, and sunscreen
This retreat is appropriate for all levels of fitness but must be ambulatory, beneficial to city-dwellers and caregivers.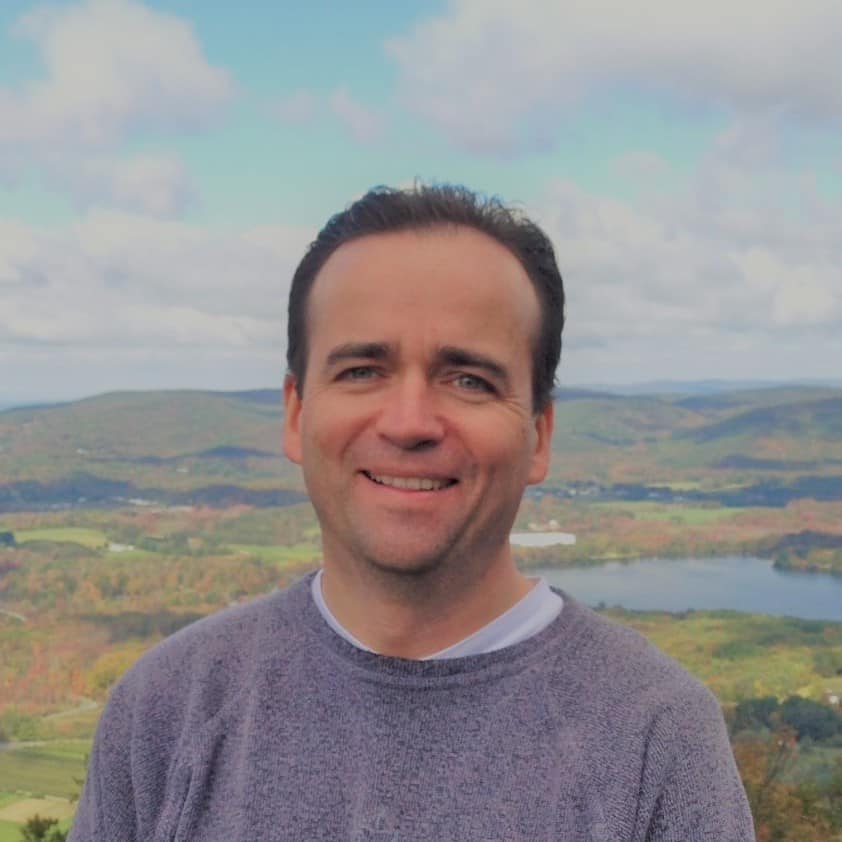 Randal Williams, M.A., M.Sc., is a mindfulness-based, client-centered educator and doctoral candidate in clinical psychology, strongly focused on integrative care and the role of compassion in healthy development and aging. He has taught for 25 years at leading holistic retreat centers,  emphasizing heart-centered inspiration and appreciation for accessibility and diversity.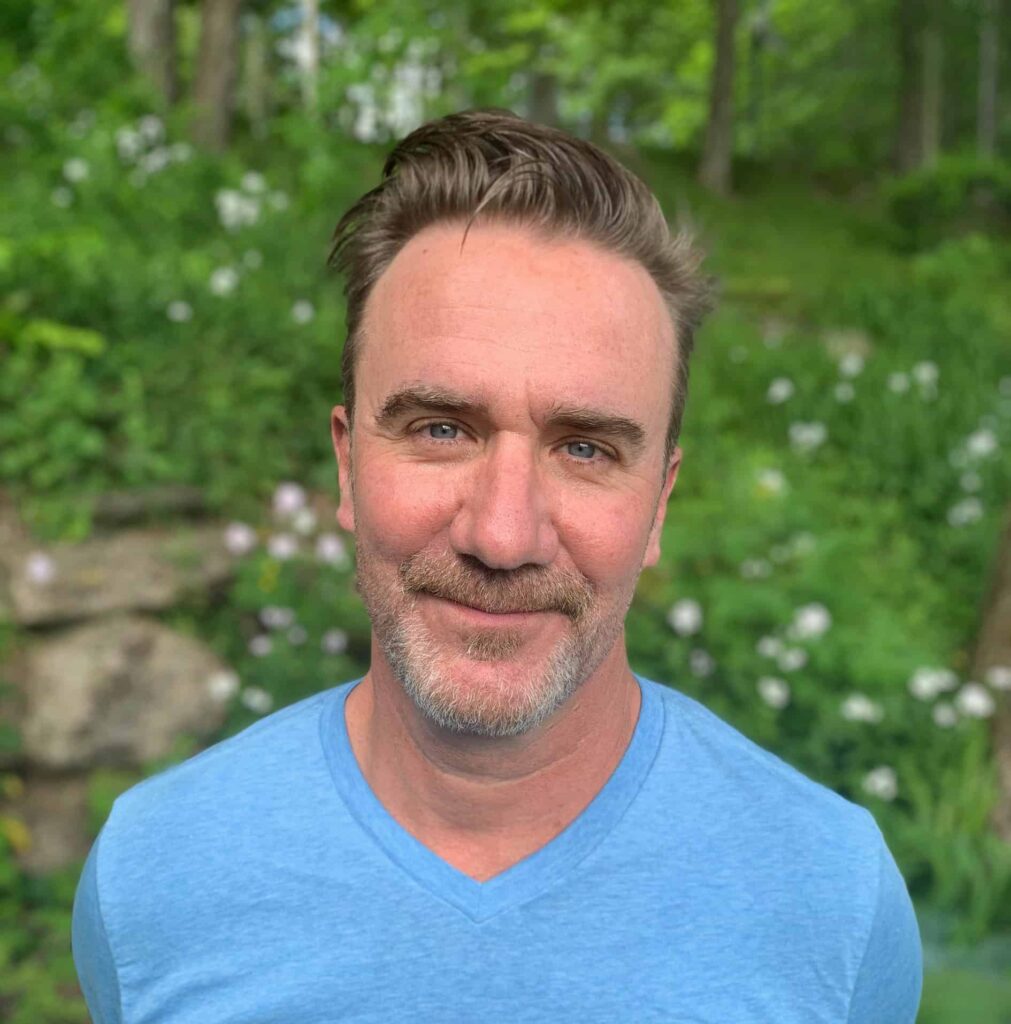 Mark Gerow, former U.S. Air Force survival instructor and New York City actor, has a diverse background and taught worldwide. Mark has strong interests in using Forest (Shinrin-yoku) and Somatic Therapies to help individuals affected by trauma and addiction. He is the author of the forthcoming book, Years of Posing: A Yoga Teacher's Struggle with Trauma and Addiction. He loves taking his camera on long hikes as a deeper form of a connection. He has taught wellness-related classes, lectures, workshops and retreats around the globe—at the New York Open Center, Canyon Ranch, Miraval, Omega Institute, Kripalu Center, Findhorn Foundation, the American Holistic Medical Association and many others. He is the creator of Lunarhythms Yoga™, a blend of flowing hatha yoga that combines influences of therapeutic, trauma-informed yoga, Ayurveda, chakras, poetry and lunar cycles. In Marks words: "I apply the learnings I have taken from each of my life's experiences to my practice in helping people heal."
All options include daily vegetarian meals from dinner on the night of check-in through lunch on the day of check-out. (Rates below are Per Person)
The private retreat room has twin beds, a private bath and complimentary wifi.
Shared Retreat Room (2 People)
The shared retreat room has twin beds, a private bath and complimentary wifi. One other person of the same gender will share the room with you. 
Shared Retreat Room (3 People)
The shared retreat room has twin beds, a private bath and complimentary wifi. Up to two more people of the same gender will share the room with you.
Reboot: Mindful Summer Hiking & Deep Yoga Relaxation Weekend
September 27th-29th, 2019
Your Program Session Times (subject to change)
Arrival Day 7:30-9:00 pm
Daily 8:30 am-1:00 pm;  2:00-4:00 pm
Departure Day 8:30-11:30 am (Room check-out is 11 am; Luggage can be held at reception)
General Guest Information
We hope you enjoy your stay with us at the Art of Living Retreat Center. While here, we invite you to immerse in the quiet peace of the Blue Ridge Mountains and connect with yourself. Apart from the activities in your program schedule, there are also opportunities to join daily yoga and meditation classes, restorative Ayurvedic spa treatments, guided hiking trails, pottery classes, evening Kirtans, the outdoor labyrinth or the weekly Bonfire. Here are more details for your stay:
Arrival Day
3:00 pm Check-in begins; Rooms are ready by 3:00pm, but if you arrive early we will hold luggage at Reception.
6:00-7:00 pm Dinner
7:00-7:20 pm Guest Orientation Session (Venue: Dining Hall)
Optional Complimentary Activities (Please join only if above mentioned Program schedule permits)
7:30-8:30 am Hatha Yoga Class (Venue: Geeta Hall) During Program Dates only
9:45-10:45 am/4:15-5:15 pm Hatha Yoga Class (Venue: Geeta Hall)
11:00 am-12:00 pm Mind and Meditation Session (Venue: Geeta Hall)
1:30-2:00 pm Yoga Nidra (Venue: Geeta Hall) Saturdays and Sundays only
2:00-3:15 pm Property Tour (Starts at Reception) Saturdays only
1:30-2:30 pm/3:00-4:00 pm Guided Nature Walk (Starts at Reception) Saturdays only
5:30-6:00 pm Guided Meditation Session (Venue: Geeta Hall)
7:30-8:15 pm Meditative Chant/Kirtan (Venue: Geeta Hall)
8:30-10:00 pm Bonfire (Below Veda 2; Weather permitting) Saturdays Only
Mealtimes
7:30-9:30 am Breakfast
12:00-2:00 pm Lunch (included on your departure day)
6:00-7:30 pm Dinner
Ayurveda Spa Appointments
We invite you to also make reservations at our award-winning Shankara Ayurveda Spa before arrival, in order to ensure availability. Please call (828) 264-8382 for details.
Our Clay Studio is open Thu-Sun; Hand-building classes and Throwing classes are available by appt. Clay pieces can be glazed and shipped back as well. Please contact our front desk to make an appointment.
Actual schedules and venues may vary; Please confirm with Front Desk upon check-in
639 Whispering Hills Rd, Boone, NC 28607
Discover deep rest and rejuvenation in a pristine natural setting in the Blue Ridge Mountains of Boone, North Carolina. Set amidst 380 acres of pristine forest high up in the Blue Ridge Mountains is a tranquil sanctuary. The perfect place to begin your journey to wellness. *NOTE* Please avoid using GPS…It will take you up a private road to a locked gate.  Use directions provided on this site.
For room reservations & spa retreats, we have a 24 hour cancellation policy.
For all other retreats, please be sure to check the registration page specific to that retreat.
To encourage a healthy environment we ask that guest to not consume alcohol or meat in our public spaces, however guests may enjoy these items in their rooms. That being said our property is always smoke-free.
Yes, we ask that guests with food allergies simply inform us so we can communicate those needs to our chef. Typically we label potential allergens such as gluten, dairy and nuts.