For centuries, across religions and cultures, it's been said that guardian angels, spirit guides, and divine messengers watch over us. But who are these entities? How do we contact them? What are the messages they have for us?

All of this and more is revealed when you join internationally renowned psychic medium, angel messenger, and best-selling author Sunny Dawn Johnston, accompanied by soul musician, Kris Voelker, for a very special experiential weekend with angels and the afterlife.

Sunny has communicated with the spirit realm for more than 30 years, bringing clarity, solace, and meaningful connection to thousands worldwide through transmitted messages from angels, guides, and departed loved ones.

In this fun and insightful workshop—through meditation, music, guided teachings, and interactive readings—you are guided to:
Unearth the answers to all of your questions and curiosities about the metamorphosis of the soul

Activate your innate ability to tune into the afterlife and forge a connection with loved ones passed

Retrieve and translate messages and signs from the unseen realm

Adopt techniques and practices for refining your intuition and developing your spiritual gifts and senses

Receive and perform your very own readings from spirit

Discover the seven Archangels, their respective roles and meanings, and the ways in which they support the evolution of your soul

Invoke the power of the Archangels to experience increased protection, refined communication, absolute healing, inspiring wisdom, unconditional love, divine beauty, and forgiveness.
Being surrounded by like-minded souls naturally sparks feelings of comfort, trust, support, and belonging. Whether you are new to communicating with spirit or seek deeper connection and greater understanding of this unseen dimension, you will gain access to the tools, techniques, and practices Sunny has used for more than 30 years to effortlessly attune to the higher frequencies of the angelic and spiritual realms and download messages from angels, guides, and loved ones passed. Turning to your peers for support will no longer be your only option. In fact, they may just turn to you for spiritual guidance!
Open to everyone.


Note After registration, you will receive two chapters from Sunny's books via email to prep you for your weekend.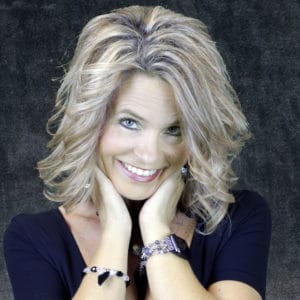 As a young child, Sunny Dawn Johnston's unusual ability to communicate with spirit caused her friends to reject her, creating feelings of loneliness and isolation. At the age of 18, she suffered a stroke while giving birth to her first child. Three days after becoming a new mom, doctors were convinced she was days away from dying and recommended she sign away her rights to her baby boy…
…
One step at a time, One day at a time, The Lessons are here to go back to. Whenever you need extra support, there is an abundance of Sunny's recorded Teachings, Music, meditations, etc. I love sharing my journey, with such an amazing teacher and loving supportive community.
Totally a safe haven to share your journey good, bad, ugly, no matter what the love just pours in.
I love how you, Sunny Dawn Johnston, show up for us all on a consistent basis. You're the REAL DEAL. You are a wealth of knowledge and you take the time to explain it ALL to us in such a way that we can all understand it completely, no stones left unturned. Thank you for being my greatest teacher.
All options include daily vegetarian meals from dinner on the night of check-in through lunch on the day of checkout. (Rates below are per person.)
The private retreat room has twin beds, a private bath and complimentary wifi.
Shared Retreat Room (2 People)
The shared retreat room has twin beds, a private bath and complimentary wifi. One other person of the same gender will share the room with you. 
Shared Retreat Room (3 People)
The shared retreat room has twin beds, a private bath and complimentary wifi. Up to two more people of the same gender will share the room with you.
Angels & The Afterlife
June 5–7, 2020
Your Program Session Times (subject to change)
Friday 7:30-8:30 pm
Saturday 9:30 am-12:30 pm;  2:00-4:00 pm
Sunday 9:30 am-12:00 pm; 1:30-3:00 pm (Room check-out is 11 am; Luggage can be held at reception)
Arrival Day
3:00 pm Check-in begins; Rooms are ready by 3:00pm, but if you arrive early we will hold luggage at Reception.
6:00-7:00 pm Dinner
7:00-7:20 pm Guest Orientation Session (Venue: Dining Hall)
Optional Onsite Activities
We hope you enjoy your stay with us at the Art of Living Retreat Center. While here, we invite you to immerse in the quiet peace of the Blue Ridge Mountains and connect with yourself. Apart from the activities in your program schedule, there are also opportunities to join daily yoga and meditation classes, restorative Ayurvedic spa treatments, guided hiking trails, pottery classes, evening Kirtans, the outdoor labyrinth or the weekly Bonfire. Here are more details for your stay:
Optional Complimentary Activities (Please join only if above mentioned Program schedule permits)
7:30-8:30 am Hatha Yoga Class (Venue: Geeta Hall) During Program Dates only 
9:45-10:45 am/4:15-5:15 pm Hatha Yoga Class (Venue: Geeta Hall)
11:00 am-12:00 pm Mind and Meditation Session (Venue: Geeta Hall)
1:30-2:00 pm Yoga Nidra (Venue: Geeta Hall) Saturdays and Sundays only
2:00-3:15 pm Property Tour (Starts at Reception) Saturdays only
1:30-2:30 pm/3:00-4:00 pm Guided Nature Walk (Starts at Reception) Saturdays only
5:30-6:00 pm Guided Meditation Session (Venue: Geeta Hall)
7:30-8:15 pm Meditative Chant/Kirtan (Venue: Geeta Hall)
8:30-10:00 pm Bonfire (Below Veda 2; Weather permitting) Saturdays Only
Mealtimes
7:30-9:30 am Breakfast
12:00-2:00 pm Lunch (included on your departure day)
6:00-7:30 pm Dinner
Ayurveda Spa Appointments
We invite you to also make reservations at our award-winning Shankara Ayurveda Spa before arrival, in order to ensure availability. Please call (828) 264-8382 for details.
Our Clay Studio is open Thu-Sun; Hand-building classes and Throwing classes are available by appt. Clay pieces can be glazed and shipped back as well. Please contact our front desk to make an appointment.
Actual schedules and venues may vary; Please confirm with Front Desk upon check-in
639 Whispering Hills Rd, Boone, North Carolina 28607
Discover deep rest and rejuvenation in our tranquil sanctuary set amidst 380 pristine acres high up in the Blue Ridge Mountains of Boone, North Carolina—the perfect place to begin your journey to wellness.
NOTE Avoid using GPS—it will take you up a private road to a locked gate.  Please use the directions provided on this site.
For room reservations, spa retreats, and Art of Living Retreat Center (AOLRC) signature retreats, we have the following cancellation policy:
Refunds are available (less a $50 processing fee) up to eight days before your program or stay.
Nonrefundable credit toward a future AOLRC program or stay (less a $50 processing fee) is available if you give notice between seven and one day(s) before your program or stay. Credit may be applied to any AOLRC program or stay for one year following date of issue.
No credit or refund is available if you cancel on the arrival day, if you do not show up, or if you leave an event early for any reason. No refund will be available if you attend a program and are dissatisfied with its presentation or content.  AOLRC reserves the right to cancel a program at any time. If AOLRC cancels a program, you will receive a full refund.  Some programs may have special cancellation policies; see individual workshop descriptions.  For all other retreats, please be sure to check the registration page specific to that retreat.
To encourage a healthy environment we ask that guest to not consume alcohol or meat in our public spaces, however, guests may enjoy these items in their rooms.
Our property is always smoke-free.
Yes, we ask that guests with food allergies simply inform us so we can communicate those needs to our chef. Typically, we label potential allergens such as gluten, dairy, and nuts.