Retreat Type
Energy Work
Featured Presenters
Meditation & Mindfulness
Must Be 18+
Self-Discovery
Spiritual
Retreat Goals
Calm & Clear Mind
Get Happy
Personal Development
Self-Care
Please Note
In alignment with the CDC guidelines, all guests will be required to show proof of vaccination OR a lab-certified Covid-19 test that produced negative results taken within 72 hours of their arrival at the Center when checking in.
Manifest Miracles with Your Angels
For centuries, across religions and cultures, it's been said that guardian angels, spirit guides, and divine messengers watch over us. But who are these entities? How do we contact them? What are the messages they have for us?
All of this—and more—is revealed when you join internationally renowned psychic medium, angel messenger, and best-selling author Sunny Dawn Johnston, accompanied by soul musician Kris Voelker, for a very special experiential weekend with angels and the afterlife.
Sunny has communicated with the spirit realm for more than 30 years, bringing clarity, solace, and meaningful connection to thousands worldwide through transmitted messages from angels, guides, and departed loved ones.
In this fun and insightful workshop—through meditation, music, guided teachings, and interactive readings—you are guided to
Unearth the answers to all of your questions and curiosities about the metamorphosis of the soul
Activate your innate ability to tune into the afterlife and forge a connection with loved ones passed
Retrieve and translate messages and signs from the unseen realm
Adopt techniques and practices for refining your intuition and developing your spiritual gifts and senses
Receive and perform your very own readings from spirit
Discover the seven Archangels, their respective roles and meanings, and the ways in which they support the evolution of your soul
Invoke the power of the Archangels to experience increased protection, refined communication, absolute healing, inspiring wisdom, unconditional love, divine beauty, and forgiveness.
Being surrounded by like-minded souls naturally sparks feelings of comfort, trust, support, and belonging.
Whether you are new to communicating with spirit or seek deeper connection and greater understanding of this unseen dimension, you will gain access to the tools, techniques, and practices Sunny has used for decades to effortlessly attune to the higher frequencies of the angelic and spiritual realms and download messages from angels, guides, and loved ones passed.
Turning to your peers for support will no longer be your only option. In fact, they may just turn to you for spiritual guidance!
Open to everyone.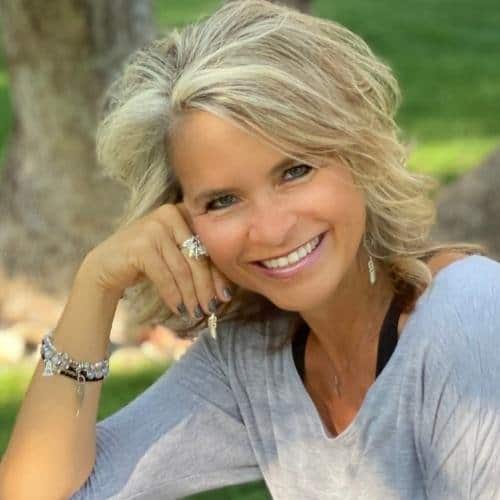 Sunny Dawn Johnston is an acclaimed psychic medium, best-selling author, and angel expert. She is a weekly columnist for
Woman's World
magazine and has written 21 books, including her flagship bestsellers,
Invoking the Archangels
and
The Love Never Ends
, which have become the cornerstones for many of her keynote topics such as intuition, mediumship, and the angelic realm. Through her courses, private sessions, and live events, Sunny has grown and cultivated a diverse global community. Whether in-person or online, her strong mentorship encourages thousands of students to connect with their heart and the core of their being and guides them to experience life in a higher vibrational, multi-dimensional way. For more information on Sunny, visit
sunnydawnjohnston.com
So Many Perfect Moments
A.W.
The fact that complete strangers, from all walks of life, can commune and open themselves up emotionally and connect and show love, respect and trust for one another in a safe environment... Beautiful. Too many perfect moments to list. Honestly, I feel it may be tough to top this retreat.
Deepened Connection
Shawn G.
Sunny's work is simply awesome! I have experienced her message first-hand and had a profound opening in my own heart that has deepened my connection to my Self and allowed me to breathe in the joy of being with the angelic realm. I love this work!
This retreat has redefined my life - from how I feel about myself, my children, my work - everything! Thank you Sunny for helping me connect with what is important in my life and helping me find my new journey.
There is so much pure LOVE at this retreat, from the people that attend with you to Sunny and her amazing team. I will forever be grateful for this experience and the tools that were given to me to practice bringing in pure love to my life as I live in the moment and ask my angels for guidance.
I really didn't know what to expect and was pleased at how each exercise touched on a different experience that I found to be very enlightening. RETREAT is the key word here. It was wonderful not to have any responsibilities for a while and also know that I would not be judged if I did something foolish. However, I was surprised at how healing most of the exercises were so that was probably the best part!
It was perfect and the best weekend I have ever had and I will never forget it! I wrote in my journal every day to keep the memories of the weekend (which is a first!) and I love all the work and energy that Sunny put into everything she teaches us! I will attend every retreat! Thank you so much Sunny for the best weekend ever!
$334 per person/per night
All options include daily vegetarian meals from dinner on the night of check-in through lunch on the day of checkout. (Rates below are per person.)
King bed or two full beds
Flat Screen TV
Refrigerator
Private Bath
Complimentary Wi-Fi
Daily Delicious Vegetarian Meals
Complimentary Tea/Coffee & Fresh Fruit
Daily Yoga & Meditation Classes
Access to Gym & Steam Rooms
$244 per person/per night
Twin beds
Private Bath
Complimentary Wi-Fi
Daily Delicious Vegetarian Meals
Complimentary Tea/Coffee & Fresh Fruit
Daily Yoga & Meditation Classes
Access to Gym & Steam Rooms
Shared Retreat Room (2 People)
$199 per person/per night
Twin beds
Private Bath
Complimentary Wi-Fi
Daily Delicious Vegetarian Meals
Complimentary Tea/Coffee & Fresh Fruit
Daily Yoga & Meditation Classes
Access to Gym & Steam Rooms
Shared Retreat Room (3 People)
$173 per person/per night
Twin beds
Private Bath
Complimentary Wi-fi
Daily Delicious Vegetarian Meals
Complimentary Tea/Coffee & Fresh Fruit
Daily Yoga & Meditation Classes
Access to Gym & Steam Rooms
Angels and The Afterlife
Bridging The Gap Between Physical & Non-Physical
June 3–5, 2022
Subject to change.
Friday 7:30–9:00 pm
Saturday 9:30 am–12:30 pm, 2:00–4:00 pm, and 7:30–8:30 pm
Sunday 9:30–12:00 pm and 1:30–3:00 pm
Room checkout is 11:00 am; luggage may be held at Reception.
All times are Eastern Standard Time (EST) unless otherwise noted.
Arrival Day
4:00 pm Check-in begins; Rooms are ready by 4:00 pm, but if you arrive early we will hold your luggage at Reception.
6:00–7:00 pm Dinner
7:00–7:20 pm Guest Orientation Session (Venue: Dining Hall)
Actual schedules and venues may vary; please confirm with Front Desk upon check-in.
Apart from the activities in your program schedule, we offer the following optional complementary activities. (Please join only if your program schedule permits.)
9:45–10:45 am  Yoga |  Thu–Sun
11:00 am–12:00 pm  Mind & Meditation |  Thu–Sun
1:30–2:15 pm  Guided Hike | Assemble at Shankara Reception | Sat
2:30–3:45 pm  Ayurveda Cooking Class* | Tulsi Kitchen
Thu: Sweet Treats • Sat: Chef's Seasonal Recipe
4:15–5:15 pm Yoga |  Wed–Sat
5:30–6:00 pm  Guided Meditation |  Wed–Sat
7:30–8:15 pm  Meditative Chants/Kirtan |  Wed–Sat
Saturday kirtan is outdoor by the bonfire; weather permitting.
*Included with Wellness Escapes and R&R; Other participants: $35.00/per person
Clay Studio
10:00 am–6:00 pm Saturday
Clay Handbuilding $35.00 (1 hour)
Throwing Wheel $45.00 (2 hours)
Hours: 9:00 am–6:30 pm daily
We invite you to also make reservations for consultations, therapies, and treatments at our award-winning Shankara Ayurveda Wellness prior to arrival in order to ensure availability. Please call 828-264-8382 for details. Additional cost.
Unless otherwise indicated, our programs are open to participants 18 years of age and older.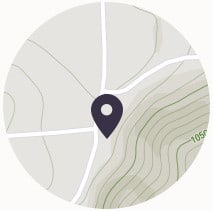 639 Whispering Hills Road
Boone, NC 28607
800.392.6870
Discover deep rest and rejuvenation on our tranquil mountaintop campus set amidst 380 acres of pristine forest in the Blue Ridge Mountains of Boone, North Carolina.