Retreat Type
Energy Work
Meditation & Mindfulness
Must Be 18+
Self-Discovery
Spiritual
Retreat Goals
Calm & Clear Mind
Get Happy
Personal Development
Please Note
In alignment with the CDC guidelines, all guests will be required to show proof of vaccination OR a lab-certified Covid-19 test that produced negative results taken within 72 hours of their arrival at the Center when checking in.
Embody Your Wholeness & Connectedness
You know there's more than "this." You want to feel connected to others and to something other than this physical world. You want to be joyful, happy, peaceful, and live a life filled with purpose. Is it even possible?
Acclaimed author, spiritual teacher, and evidential medium Suzanne Giesemann invites you to discover the answers to your greatest questions. For four love-filled days, surrounded by a community of kindred spirits, you will be guided to remember that you are a magnificent spiritual being, eternally connected to your loved ones (human and animal), your spirit guides, angels, masters, the web of infinite intelligence, and to All That Is.
"There is nothing new under the sun, only new ways to know at the human level what the soul has never forgotten."
—Sanaya
Through guided exercises and meditations, sound healing, satsang-style teaching, evidence-based insights, and channeled sessions with Suzanne's guides, Sanaya, you will know and experience your wholeness and connectedness and find freedom through expanded states of awareness.
Suzanne shares true stories, evidence, practical tools, and exercises for living the kind of life that most don't even know exists—guided, aware, and perfectly in tune with who you are.
In this workshop, you'll discover
Your innate magnificence and brilliance
That you are a sacred being living a human life
Ways to navigate life with grace and stay centered even when events around you are in turmoil
How to observe this world from a place of love, curiosity, and passion
That you are always and forever connected soul-to-soul
How to exercise your free will to choose your point of view in every single moment.
Join Suzanne for this soul-rejoicing journey into a new level of consciousness and connection—and embrace the life you are meant to live.
Open to everyone.
Note Participants are encouraged to bring a notebook or journal and a set of mala beads or beaded necklace/bracelet for a specific exercise.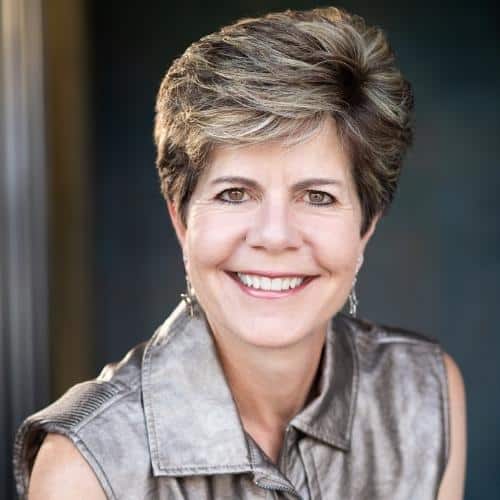 Suzanne Giesemann is a spiritual teacher, author, and medium recognized on the Watkins' 2022 list of the 100 Most Spiritually Influential Living People. …
What was the retreat about? Suzanne is a tuning fork. Eighty people walked into that room in various states of being. By the end of the retreat, we had been "tuned up" and brought into alignment with that ultra high vibration of love she radiates. It was like a visit home, a family reunion with kindred spirits. The joy and the love were palpable. What a divine experience!
I am at a loss for the words to describe the impact that Suzanne's retreat had on me. So when a friend asked, I said I am not sure what I have done in my life that allowed me the privilege of such a powerful experience.
Suzanne's ability to explain complex spiritual concepts to left-brain dominant individuals in a relatable and logical manner is astonishing.
I don't know what blows me away more: the teachings or my personal experiences during the exercises that brought this logical, rational person to her knees, sobbing with overwhelming gratitude and emotion.
This weekend seminar was magnificent, filled with more information and energy than ever. I was exhausted afterwards, but also filled with more enthusiasm and belief in what I can achieve than ever.
There was so much more than I expected, and it was just incredible! What a weekend! I'm still coming back to center after the intense energies. I'm just beginning to wrap my mind around all I received but I've already begun my journey in a new way this morning with new practices.
All options include daily vegetarian meals from dinner on the night of check-in through lunch on the day of checkout. (Rates below are per person.)
$326 per person/per night
Twin beds
Private Bath
Complimentary Wi-Fi
Daily Delicious Vegetarian Meals
Complimentary Tea/Coffee & Fresh Fruit
Daily Yoga & Meditation Classes
Access to Gym & Steam Rooms
Shared Retreat Room (2 People)
$264 per person/per night
Twin beds
Private Bath
Complimentary Wi-Fi
Daily Delicious Vegetarian Meals
Complimentary Tea/Coffee & Fresh Fruit
Daily Yoga & Meditation Classes
Access to Gym & Steam Rooms
Shared Retreat Room (3 People)
$229 per person/per night
Twin beds
Private Bath
Complimentary Wi-fi
Daily Delicious Vegetarian Meals
Complimentary Tea/Coffee & Fresh Fruit
Daily Yoga & Meditation Classes
Access to Gym & Steam Rooms
Awakened Connections
Living a Consciously Connected and Divinely Guided Life
September 22–25, 2022
Subject to change.
Thursday 7:30–9:00 pm
Friday 9:30 am–11:30 pm, 2:00–4:30 pm, and 7:30–9:00 pm
Saturday 9:30 am–11:30 pm, 2:00–4:30 pm, and 7:30–9:00 pm
Sunday 9:30–11:30 pm Room checkout is 11:00 am; luggage may be held at Reception. Lunch is included in your stay on this day.
All times are Eastern Standard Time (EST) unless otherwise noted.
Arrival Day
4:00 pm Check-in begins; Rooms are ready by 4:00 pm, but if you arrive early we will hold your luggage at Reception.
6:00–7:00 pm Dinner
7:00–7:20 pm Guest Orientation Session (Venue: Dining Hall)
Actual schedules and venues may vary; please confirm with Front Desk upon check-in.
Apart from the activities in your program schedule, we offer the following optional complementary activities. (Please join only if your program schedule permits.)
9:45–10:45 am  Yoga |  Thu–Sun
11:00 am–12:00 pm  Mind & Meditation |  Thu–Sun
1:30–2:15 pm  Guided Hike | Assemble at Shankara Reception | Sat
2:30–3:45 pm  Ayurveda Cooking Class* | Tulsi Kitchen
Thu: Sweet Treats • Sat: Chef's Seasonal Recipe
4:15–5:15 pm Yoga |  Wed–Sat
5:30–6:00 pm  Guided Meditation |  Wed–Sat
7:30–8:15 pm  Meditative Chants/Kirtan |  Wed–Sat
Saturday kirtan is outdoor by the bonfire; weather permitting.
*Included with Wellness Escapes and R&R; Other participants: $35.00/per person
Clay Studio
10:00 am–6:00 pm Saturday
Clay Handbuilding $35.00 (1 hour)
Throwing Wheel $45.00 (2 hours)
Hours: 9:00 am–6:30 pm daily
We invite you to also make reservations for consultations, therapies, and treatments at our award-winning Shankara Ayurveda Wellness prior to arrival in order to ensure availability. Please call 828-264-8382 for details. Additional cost.
Unless otherwise indicated, our programs are open to participants 18 years of age and older. 
For room reservations, Ayurveda Wellness Retreats, and Art of Living Retreat Center (AOLRC) signature retreats, we have the following cancellation policy:
Refunds are available (less a $50 processing fee) up to eight days before your program or stay.
Nonrefundable credit toward a future AOLRC program or stay (less a $50 processing fee) is available if you give notice between seven and one day(s) before your program or stay. Credit may be applied to any AOLRC program or stay for one year following date of issue.
No credit or refund is available if you cancel on the arrival day, if you do not show up, or if you leave an event early for any reason. No refund will be available if you attend a program and are dissatisfied with its presentation or content.
AOLRC reserves the right to cancel a program at any time. If AOLRC cancels a program, you will receive a full refund. Some programs may have special cancellation policies; see individual workshop descriptions. For all other retreats, please be sure to check the registration page specific to that retreat.
To encourage a healthy environment we ask that guests not consume alcohol or meat in our public spaces, however, guests may enjoy these items in their rooms.
Our property is always smoke-free.
Yes, we ask that guests with food allergies simply inform us so we can communicate those needs to our chef. Typically, we label potential allergens such as gluten, dairy, and nuts.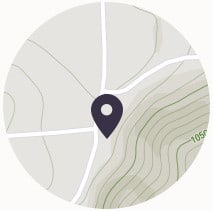 639 Whispering Hills Road
Boone, NC 28607
800.392.6870
Discover deep rest and rejuvenation on our tranquil mountaintop campus set amidst 380 acres of pristine forest in the Blue Ridge Mountains of Boone, North Carolina.