Retreat Type
Featured Presenters
Health & Wellness
Mindfulness
Must Be 18+
Self-Discovery
Retreat Goals
Get Happy
Personal Development
Self-Care
Know You, Love You... Infinitely.
There is no greater purpose than to engage the journey back to the Self. Knowing who you are is the secret to true happiness and mental, emotional, and spiritual strength and resilience. Unfortunately, we aren't taught this growing up—more typically, the formative years are full of feelings of disquieting to debilitating self-doubt and insecurity.
Inner discomfort creates an unreliable relationship with self, which causes more self-doubt. Without tools to counteract this self-doubting loop you are left just "hoping" to one day outgrow mental and emotional discomfort. However, in actuality, often-repeated thoughts and emotions become internalized habits. Deeply instilled discomfort can feel impossible to overcome.
Join Tina Lifford, award-winning actress and CEO of The Inner Fitness Project, for an empowering weekend that will strengthen your ability to move beyond limiting thoughts and behaviors, teach you to interrupt old patterns, resolve unresolved issues from the past, and stretch into a better relationship with your Self.
In this Workshop, You'll Discover
The true nature of your Self
The three selves that live within everyone and their defining characteristics
Sensible ways to recognize which Self is leading

Practices to shift between selves as needed

Strategies for managing the surviving Self and bringing greater balance and harmony to your inner Self.
If you have ever wondered how it is possible to feel strong and powerful in some areas of your life and lost and insecure in others, Tina has carefully designed this workshop to calm angst and provide answers that will make the difference you've been hoping for. You'll take home new actionable skills that bolster your personal power and reinforce a sense of what is possible for your life. 
Recommended reading The Little Book of Big Lies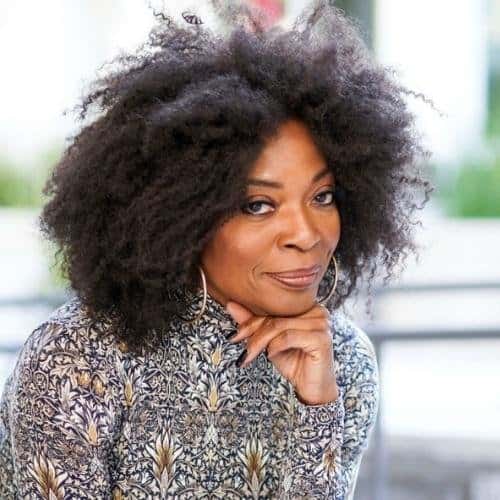 Hollywood veteran and award-winning actress Tina Lifford currently plays the vivacious breakout character Aunt Vi on the critically acclaimed television drama, Queen Sugar. She has played over 100 characters in her long-standing career, including the CIA Director on Scandal and the mother-in-law on Parenthood. …
I have participated in other personal development workshops. However, none resonated to the core of my being like this one. I came away with a renewed feeling of life for myself after grieving for over a year.
Feeling Lighter, Better
Carol N.
Definitely feeling lighter! Thank you Tina Lifford for guiding me to my better self!
Totally AMAZING! I Am learning how to SHIFT into my authentic Self! I AM rethinking, rechoosing, and recreating myself! For the first time in my life, I am LOVING BEING ME!!! Thank you, Tina, for doing this important, life altering work!
Life Giving
Donna "Joy" T.
This has been life-giving for me! I use the tools every day.
I am about to get up off this mat and run around in total bliss. This is so liberating and transformational! Thank you, Tina.
A life-changing (for the better) experience! This experience has helped me overcome some social anxiety and allowed me to be able to dismantle some limiting stories I told myself.
$389 per person/per night + tax
All options include daily vegetarian meals from dinner on the night of check-in through lunch on the day of checkout. (Rates below are per person.)
King bed or two full beds
Flat screen TV
Refrigerator
Private bath
Hair dryer
Complimentary Wi-Fi
Daily delicious vegetarian meals
Complimentary tea/coffee & fresh fruit
Daily yoga & meditation classes
Access to fitness & steam rooms
How to be (with) Your Self
A Journey into Inner Fitness
Sept 22–24, 2022
Subject to change.
Friday 7:30–10:30 pm
Saturday 9:30 am–12:30 pm and 2:00–4:00 pm
Sunday 9:30–11:30 am Room checkout is 11:00 am; luggage may be held at Reception.
All times are Eastern Standard Time (EST) unless otherwise noted.
Arrival Day
4:00 pm Check-in begins; Rooms are ready by 4:00 pm, but if you arrive early we will hold your luggage at Reception.
6:00–7:00 pm Dinner
7:00–7:20 pm Guest Orientation Session (Venue: Dining Hall)
Actual schedules and venues may vary; please confirm with Front Desk upon check-in.
Apart from the activities in your program schedule, we offer the following optional complementary activities. (Please join only if your program schedule permits.)
9:45–10:45 am  Yoga |  Thu–Sun
11:00 am–12:00 pm  Mind & Meditation |  Thu–Sun
1:30–2:15 pm  Guided Hike | Assemble at Shankara Reception | Sat
2:30–3:45 pm  Ayurveda Cooking Class* | Tulsi Kitchen
Thu: Sweet Treats • Sat: Chef's Seasonal Recipe
4:15–5:15 pm Yoga |  Wed–Sat
5:30–6:00 pm  Guided Meditation |  Wed–Sat
7:30–8:15 pm  Meditative Chants/Kirtan |  Wed–Sat
Saturday kirtan is outdoor by the bonfire; weather permitting.
*Included with Wellness Escapes and R&R; Other participants: $35.00/per person
Clay Studio
11:00 am–7:00 pm Friday & Saturday
Hand Building $55 | 1 hour
Hours
Wednesday 2:00–8:00 pm
Thursday–Saturday 9:00 am–6:00 pm
Sunday 8:00 am–2:00 pm
We encourage you to also make reservations for consultations, therapies, and treatments at our award-winning Shankara Ayurveda Wellness at least two weeks prior to your arrival date to ensure availability. Please call 828.264.8382 for details. Additional cost.