As we age, it's common to face issues such as hypertension, heart disease, osteoporosis, arthritis, and chronic pain. Yoga is beneficial for all of these age-related ailments—and more—and can lead to greater flexibility, balance, and overall well-being. Yet, surprisingly, some commonly taught yoga postures may pose risks to older adults, which means it's vital that seniors study with an experience, qualified instructor.
Kimberly Carson and Carol Krucoff are national leaders in training yoga teachers to make yoga practices more accessible to older adults. Now, you can experience their evidence-based approach, Relax into Yoga for Seniors. Developed in collaboration with experts at Duke University Medical Center, this pioneering program safely and effectively adapts yoga practices for older bodies, minds, and hearts.
Using In this program, you will
Explore how to safely integrate the tools of yoga including postures, breathing, meditation, and principles to support your well-being
Experience a yoga practice that addresses your needs, enhances health, and increases vitality
Learn important movement considerations for older bodies to reduce the risk of injury and cultivate ease.
Kimberly and Carol have crafted a vibrant, nourishing yoga practice that is designed to be safe and accessible, no matter your age or physical limitations. You'll leave with a practice you can do at home, plus knowledge of how to modify postures in your existing community classes.
This was among the best trainings I have attended. The mix of factual materials on aging, health issues, do's and don'ts and practice sequences was on target to provide a solid basis to teach a broad range of seniors. The materials are well organized, articulately presented, and provide a broad resource for anyone teaching seniors.
I can't tell you how much, almost on a daily basis, I remember tidbits from one of your classes. . . the training I had with you both probably made more of an impact on me than any other yoga training that I've done.
Carol and Kimberly present a complete program that incorporates eastern and western sciences, adaptation of yoga poses and practices to the chair, and teacher development through sharing of experiences, self discovery, lesson preparation and presentation. The insights shared by the attending teachers, professional lecturers, seniors who participated in a small session, plus Carol and Kimberly's knowledge and rapport, made this program invaluable to me in my sharing of yoga.
I can not tell you what a world of difference this workshop has made for me as a teacher. I learned so much from both Carol and Kimberly but also from all the compassionate medical doctors that presented to us. I already knew I loved my seniors but I came back with a real passion for providing them with a safe and yet challenging class. My class is continuing to grow in size, and this workshop has totally increased my confidence in teaching this population in a safe and effective way. I highly recommend it to anyone who is or will be working with seniors!
Carol Krucoff and Kimberly Carson's Yoga for Seniors teacher training program at Duke Integrative Medicine is without doubt one of the most comprehensive, intensive trainings you will find in North America today. Duke Integrative Medicine is ahead of the game in acknowledging yoga as an adjunct therapy in addressing the needs of an aging population. Health concerns are often multi- faceted in this age group. As instructors we need to proceed with confidence in our ability to provide a safe and supportive environment. Carol and Kimberly have solidly demonstrated their knowledge and understanding in this area and present it in the most caring yet professional manner I have ever encountered.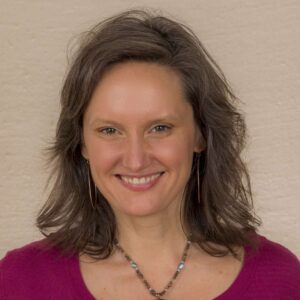 Kimberly Carson, MPH, C-IAYT, is a mindfulness educator and yoga therapist at Oregon Health & Science University, in Portland, OR specializing in the therapeutic use and scientific study of mindfulness and yoga for people with medical challenges.
…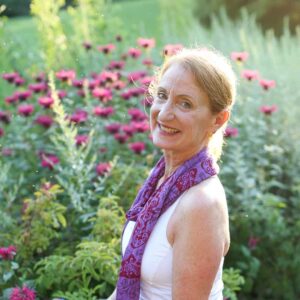 Carol Krucoff, C-IAYT, E-RYT, is a yoga therapist at Duke Integrative Medicine in Durham, North Carolina, where she offers classes, private sessions, and workshops for people with health challenges.
…
All options include daily vegetarian meals from dinner on the night of check-in through lunch on the day of checkout. (Rates below are per person.)
The private retreat room has twin beds, a private bath and complimentary wifi.
Shared Retreat Room (2 People)
The shared retreat room has twin beds, a private bath and complimentary wifi. One other person of the same gender will share the room with you. 
Shared Retreat Room (3 People)
The shared retreat room has twin beds, a private bath and complimentary wifi. Up to two more people of the same gender will share the room with you.
Yoga for Seniors
August 28–30
Your Program Session Times (subject to change)
Friday 7:30–9:00 pm
Saturday 7:00–8:30 am; 9:30 am–12:30 pm; 2:00–5:00 pm
Sunday 7:00–8:30 am; 9:30–11:00 am (Checkout is 11:00 am; luggage can be held at Reception.)
Arrival Day
4:00 pm Check-in begins; Rooms are ready by 4:00 pm, but if you arrive early we will hold your luggage at Reception.
6:00–7:00 pm Dinner
7:00–7:20 pm Guest Orientation Session (Venue: Dining Hall)
Mealtimes
7:30–9:30 am Breakfast
12:00–2:00 pm Lunch (included on your departure day)
6:00–7:30 pm Dinner
Optional Activities
Apart from the activities in your program schedule, we offer the following optional complementary activities. (Please join only if your program schedule permits.)
7:30–8:30 am
Hatha Yoga Class | Gita Hall; during program dates only.
9:45–10:45 am and 4:15–5:15 pm
Hatha Yoga Class | Sattva Studio
11:00 am–12:00 pm
Mind and Meditation Session | Sattva Studio
1:30–2:00 pm
Yoga Nidra | Sattva Studio; Saturdays and Sundays only.
2:00–3:15 pm
Property Tour | Starts at Reception; Saturdays only.
1:30–2:30 pm and 3:00–4:00 pm
Guided Nature Walk | Starts at Reception; Saturdays only.
5:30–6:00 pm
Guided Meditation Session | Sattva Studio
7:30–8:15 pm
Meditative Chant/Kirtan | Gita Hall
8:30–10:00 pm
Bonfire | Below Veda 2 Weather permitting; Saturdays only.
Optional Activities with Additional Fees
To ensure a space, please register for  these activities by calling 800-392-6870 prior to your arrival.
Mindful Painting (1 hour) $25 Sunday Only
Express your creativity through art therapy as you connect your emotions to the art of watercolor painting.
Ayurveda Cooking Class $25 (1 hour) Thursday and Saturday Only
Learn how to best nourish your specific body type and thrive in every season.
Pottery Class $30 (1 hour) Thursday to Sunday
Explore your creativity. Get hands-on experience in throwing on the wheel, hand-building and decorating handmade pots.
Ayurveda Spa Appointments (Additional Cost)
Hours: 9:00 am–6:30 pm daily
We invite you to also make reservations at our award-winning Shankara Ayurveda Spa prior to arrival in order to ensure availability. Please call 828-264-8382 for details.
Actual schedules and venues may vary; please confirm with Front Desk upon check-in.
639 Whispering Hills Rd, Boone, North Carolina 28607
Discover deep rest and rejuvenation in our tranquil sanctuary set amidst 380 pristine acres high up in the Blue Ridge Mountains of Boone, North Carolina—the perfect place to begin your journey to wellness.
NOTE Avoid using GPS—it will take you up a private road to a locked gate.  Please use the directions provided on this site.
For room reservations, spa retreats, and Art of Living Retreat Center (AOLRC) signature retreats, we have the following cancellation policy:
Refunds are available (less a $50 processing fee) up to eight days before your program or stay.
Nonrefundable credit toward a future AOLRC program or stay (less a $50 processing fee) is available if you give notice between seven and one day(s) before your program or stay. Credit may be applied to any AOLRC program or stay for one year following date of issue.
No credit or refund is available if you cancel on the arrival day, if you do not show up, or if you leave an event early for any reason. No refund will be available if you attend a program and are dissatisfied with its presentation or content.  AOLRC reserves the right to cancel a program at any time. If AOLRC cancels a program, you will receive a full refund.  Some programs may have special cancellation policies; see individual workshop descriptions.  For all other retreats, please be sure to check the registration page specific to that retreat.
To encourage a healthy environment we ask that guest to not consume alcohol or meat in our public spaces, however, guests may enjoy these items in their rooms.
Our property is always smoke-free.
Yes, we ask that guests with food allergies simply inform us so we can communicate those needs to our chef. Typically, we label potential allergens such as gluten, dairy, and nuts.