Rest in your Infinite Nature
What could be better than an annual silence retreat?
Perhaps a silence retreat in an awesome setting of natural silence, incredible beauty and peace…
The Art of Living Silence Retreat in Boone, offered for a minimum of two and a half days, provides optimal conditions for going deep within, quieting our mental chatter, and experiencing profound rest and inner silence. This course builds upon the Sudarshan Kriya® breathing technique offered in the Art of Living Happiness Program.
The practice of silence – of consciously withdrawing our energy and attention from outer distractions – has been used in different traditions throughout time as a pathway to physical, mental, and spiritual renewal. By participating in various course processes specifically designed to take us beyond our usually active minds, we experience an extraordinary sense of peace and renewed vitality that we carry home with us and into daily lives.
You will also have time to explore the grounds of the center and the surrounding mountain pathways.
PREREQUISITES
1 previous Art of Silence Courses
"Every moment doing the advance course was a new experience for me: the meditation and the silence."
— Nita R
" I cannot directly pin point it, but definitely there is a big change from before and after going to the part-2 course. I feel I have become a new person, so I say that the part-2 course has been the starting point of my new self. The new me is very comfortable. I feel blessed and very happy. Actually, I feel very lucky to come across a course like this. Thank you for giving such an opportunity."
— Shoko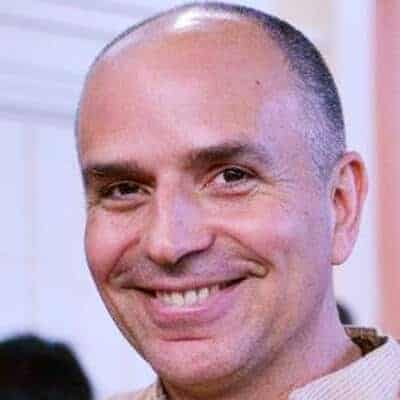 Philip Fraser is a long-time teacher of meditation for beginners and advanced students and an inspired artist on the Indian flute. Having forty years of experience, Philip brings to his teaching a rare combination of mystery and melody, soul-stirring silence and beauitful music. He weaves these two strands of sound and silence effortlessly together to facilitate life-transforming retreats.
A close disciple of Sri Sri Ravi Shankar since the late eighties, Philip was made one of the first teachers of the Art of Living's basic and advanced programs worldwide. Since then, he has spent over two decades on the road, sharing these powerful techniques and developing centers of meditation and wisdom in Bangalore, India; Canada; Washington D.C., Los Angeles and now the Southeastern U.S. His collections of meditative flute music are available on iTunes.
He feels that teaching is sharing a practice that gives  "something on the other side of happiness."
All options include daily vegetarian meals from dinner on the night of check-in through lunch on the day of check-out. (Rates below are Per Person)
The private retreat room has twin beds, a private bath and complimentary wifi.
Shared Retreat Room (2 People)
The shared retreat room has twin beds, a private bath and complimentary wifi. One other person of the same gender will share the room with you. 
Shared Retreat Room (3 People)
The shared retreat room has twin beds, a private bath and complimentary wifi. Up to two more people of the same gender will share the room with you.
Art of Silence 
Day 1
3:00 pm
Check-in 
6:00 pm – 7:00 pm
Dinner
7:00 pm – 7:20 pm
AOLRC Orientation – MANDATORY FOR ALL GROUPS 
7:30 pm – 9:45 pm
Session 
Day 2/3/4/5/6
6:30 am – 8:30 am
Morning Session

8:30 am – 9:15 am
Breakfast

9:15 am – 10:00 am
Seva
10:00 pm – 1:00 pm
Session
1:00 pm – 1:45 pm
Lunch
1:45 pm – 3:00 pm
Seva
3:00 pm – 6:00 pm
Session
6:00 pm – 6:45 pm
Dinner
6:45 pm – 7:30 pm
Seva
7:30 pm – 9:30pm
Session
Day 7 — Departure Day
6:30 am – 8:30 am
Morning Session
8:30 am – 9:15 am
Breakfast
Please be sure to check out of your room with reception during breakfast and seva break
9:15 am -10:00 am
Seva
10:00 am – 1:00 pm
Session
1:00 pm – 2:00 pm
Lunch is included in your stay this day!
2:00 pm – 3:00 pm
Session
*If a spa appointment is made during a Breakfast, Lunch, or Dinner, guests may request a meal to be boxed for pickup by asking spa reception.
**Meals are served during the following times – 7:30-9:30am for Breakfast, 12:00-2:00pm for Lunch, and 6:00-7:30pm for Dinner. Food will be put away at the ending times, but the dining hall will remain open.
***Please call the spa in advance to book spa treatments during your free time if you are interested. The phone number is (828) 264-8382.
Optional Saturday Activities
639 Whispering Hills Rd, Boone, NC 28607
Discover deep rest and rejuvenation in a pristine natural setting in the Blue Ridge Mountains of Boone, North Carolina. Set amidst 380 acres of pristine forest high up in the Blue Ridge Mountains is a tranquil sanctuary. The perfect place to begin your journey to wellness. *NOTE* Please avoid using GPS…It will take you up a private road to a locked gate.  Use directions provided on this site.
For room reservations & spa retreats, we have a 24 hour cancellation policy.
For all other retreats, please be sure to check the registration page specific to that retreat.
To encourage a healthy environment we ask that guest to not consume alcohol or meat in our public spaces, however guests may enjoy these items in their rooms. That being said our property is always smoke-free.
Yes, we ask that guests with food allergies simply inform us so we can communicate those needs to our chef. Typically we label potential allergens such as gluten, dairy and nuts.