Put yourself in the expert hands of a WHM instructor for an extended Wim Hof Method training session. WHM Weekends are intended to be a deeper exploration of the Wim Hof Method than what might be covered in a workshop.
Over the course of two days, all facets of the Wim Hof Method will be extensively covered. You will learn about the physiological mechanisms that come into play, and engage in a variety of breathing and cold therapy activities. Instructors will incorporate other activities that work synergy with the Wim Hof Method—yoga, meditation, athletics, etc.—based on based on their specialization or area of expertise.
WHM weekends are limited to 25 participants. The intimate quality of the weekend allows for ample personal attention, and feedback tailored to your specific situation. Whether you are looking to improve mental or physical performance, relieve symptoms related to an illness, or even just curious to find out what the Wim Hof Method is all about, this WHM Weekend offers something for everyone.
What to Bring Toiletries, hiking boots, sleeping bag, swimwear, yoga mat, backpack, flip flops, earplugs, a positive attitude.
Open to all levels of fitness. It may be of particular interest to yoga teachers, bodyworkers, and healthcare professionals. This program is not suitable for those pregnant or epileptic.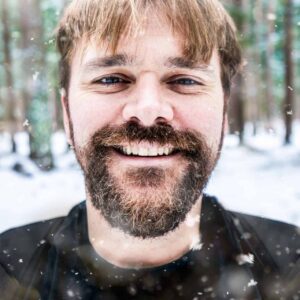 Chuck McGee III is a type 1 diabetic with a unique perspective on health. He has been practicing the Wim Hof Method (WHM) for years, including direct instruction from Wim Hof. Chuck has led expeditions up mountains in the winter in Poland and swam in freezing lakes worldwide. He believes all people are equally deserving of the benefits the WHM brings. It is his goal to connect to as many people as possible and be a part of the wave of social change that the WHM can help achieve. "My belief in the benefits of the WHM is palpable and my drive to spread this information to others is relentless."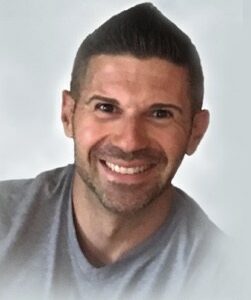 Brad Carson is a life-long athlete who sustained a significant spine injury as a Marine resulting in numerous surgeries and broken bones. While in the Marines, he had the responsibility of composing condolence letters for the loved ones of soldiers who sacrificed their lives—an experience that took an extreme emotional toll on Brad. He has overcome PTSD, depression, pain, anxiety, and addiction by regaining control of his mindset using the Wim Hof Method. Brad's mission to help others learn how to rewire their brains to become physically, mentally, emotionally, and spiritually happy, healthy, and strong.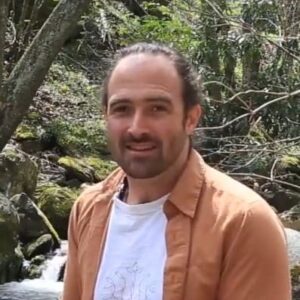 Rob Lenfestey is an educator and innovator in the world of creative holistic empowerment and physical mastery through his system of tools known collectively as Convergence. Through his forthcoming book, The Convergence, Rob provides tools to help anyone on the path towards their highest potential. …
All options include daily vegetarian meals from dinner on the night of check-in through lunch on the day of checkout. (Rates below are per person.)
The private retreat room has twin beds, a private bath and complimentary wifi.
Shared Retreat Room (2 People)
The shared retreat room has twin beds, a private bath and complimentary wifi. One other person of the same gender will share the room with you. 
Shared Retreat Room (3 People)
The shared retreat room has twin beds, a private bath and complimentary wifi. Up to two more people of the same gender will share the room with you.
EVENT NAME
Event Date
Your Program Session Times (subject to change)
Friday 7:30-9:00 pm
Saturday 9:00 am–12:30 pm and 2:00–4:00 pm
Sunday 9:30–11:30 pm (Room check-out is 11:00 am; luggage can be held at reception)
Arrival Day
3:00 pm Check-in begins; Rooms are ready by 3:00 pm, but if you arrive early, we can hold your luggage at Reception.
6:00–7:00 pm Dinner
7:00–7:20 pm Guest Orientation Session (Venue: Dining Hall)
Optional Onsite Activities
While here, we invite you to immerse in the quiet peace of the Blue Ridge Mountains and connect with yourself. Apart from the activities in your program schedule, there are also opportunities to join daily yoga and meditation classes, restorative Ayurvedic spa treatments, guided hiking trails, pottery classes, evening Kirtans, the outdoor labyrinth or the weekly Bonfire. Here are more details for your stay:
Optional Complimentary Activities (Please join only if above mentioned Program schedule permits)
7:30-8:30 am Hatha Yoga Class (Venue: Geeta Hall) During Program Dates only
9:45-10:45 am/4:15-5:15 pm Hatha Yoga Class (Venue: Geeta Hall)
11:00 am-12:00 pm Mind and Meditation Session (Venue: Geeta Hall)
1:30-2:00 pm Yoga Nidra (Venue: Geeta Hall) Saturdays and Sundays only
2:00-3:15 pm Property Tour (Starts at Reception) Saturdays only
1:30-2:30 pm/3:00-4:00 pm Guided Nature Walk (Starts at Reception) Saturdays only
5:30-6:00 pm Guided Meditation Session (Venue: Geeta Hall)
7:30-8:15 pm Meditative Chant/Kirtan (Venue: Geeta Hall)
8:30-10:00 pm Bonfire (Below Veda 2; Weather permitting) Saturdays Only
Mealtimes
7:30-9:30 am Breakfast
12:00-2:00 pm Lunch (included on your departure day)
6:00-7:30 pm Dinner
Ayurveda Spa Appointments
We invite you to also make reservations at our award-winning Shankara Ayurveda Spa before arrival, in order to ensure availability. Please call (828) 264-8382 for details.
Our Clay Studio is open Thu-Sun; Hand-building classes and Throwing classes are available by appt. Clay pieces can be glazed and shipped back as well. Please contact our front desk to make an appointment.
Actual schedules and venues may vary; Please confirm with Front Desk upon check-in0
639 Whispering Hills Rd, Boone, North Carolina 28607
Discover deep rest and rejuvenation in our tranquil sanctuary set amidst 380 pristine acres high up in the Blue Ridge Mountains of Boone, North Carolina—the perfect place to begin your journey to wellness.
NOTE Avoid using GPS—it will take you up a private road to a locked gate.  Please use the directions provided on this site.
For room reservations, spa retreats, and Art of Living Retreat Center (AOLRC) signature retreats, we have the following cancellation policy:
Refunds are available (less a $50 processing fee) up to eight days before your program or stay.
Nonrefundable credit toward a future AOLRC program or stay (less a $50 processing fee) is available if you give notice between seven and one day(s) before your program or stay. Credit may be applied to any AOLRC program or stay for one year following date of issue.
No credit or refund is available if you cancel on the arrival day, if you do not show up, or if you leave an event early for any reason. No refund will be available if you attend a program and are dissatisfied with its presentation or content.  AOLRC reserves the right to cancel a program at any time. If AOLRC cancels a program, you will receive a full refund.  Some programs may have special cancellation policies; see individual workshop descriptions.  For all other retreats, please be sure to check the registration page specific to that retreat.
To encourage a healthy environment we ask that guest to not consume alcohol or meat in our public spaces, however, guests may enjoy these items in their rooms.
Our property is always smoke-free.
Yes, we ask that guests with food allergies simply inform us so we can communicate those needs to our chef. Typically, we label potential allergens such as gluten, dairy, and nuts.