We are all born with intuition and a desire to connect. We possess the innate ability to recognize hunger, perceive danger, heal ourselves, feel attraction, and more. But as we grow, we lean more heavily on logic and stop tuning into our feelings and trusting our inner guidance. We forget there is a deep wisdom available to us at all times if we would only quiet our minds, and trust ourselves enough, to hear it.
Using stories and humor, Dana Childs—intuitive, teacher, writer, and energy healer—makes intuition approachable and accessible. This experiential workshop includes hands-on experiences that allow you to witness your own intuition at work, and mindful awareness and guided healing journeys to
"Wake up" your intuition so you can use it to make simple and complex decisions.
Identify and clear blocks in the way of your power, progress, and readiness to connect to others.
Learn to recognize patterns of unhealthy relationships including codependency in order to choose differently for yourself.
Identify with a higher perspective to receive guidance to carry you out of stagnation or "stuckness."
Intuition aids heart-based connection because it's based in truth. By connecting to Self on the deepest levels and being aware of subtle intuitive hints, you are able to enrich your relationships with others, the environment, and the Highest Power.
You'll take home a new perspective on intuitive information and relationships, tools to use and apply intuition in your everyday life, and the ability to sort your own feelings and experiences from the empathic experiences of others—bringing you more fulfillment, peace, and contentment.
This program is open to everyone.
What if I'm not sure I'm intuitive?
We're all born intuitive. You are intuitive. It just may have gotten shut down or denied. At any point in time, you can wake your intuition up and use it to align to your purpose and live the life you're meant to live.
I'm afraid if I open my intuition, I might open to negative energies or know things I don't want to know. Can that happen?
I teach intuition through Divine Source connection only. While there are many beings we can connect with as we open and expand our psychic energies, learning to connect and filter all information through Source keeps the channel clear. That way what you connect to, and the information you receive, is only for your Highest Good.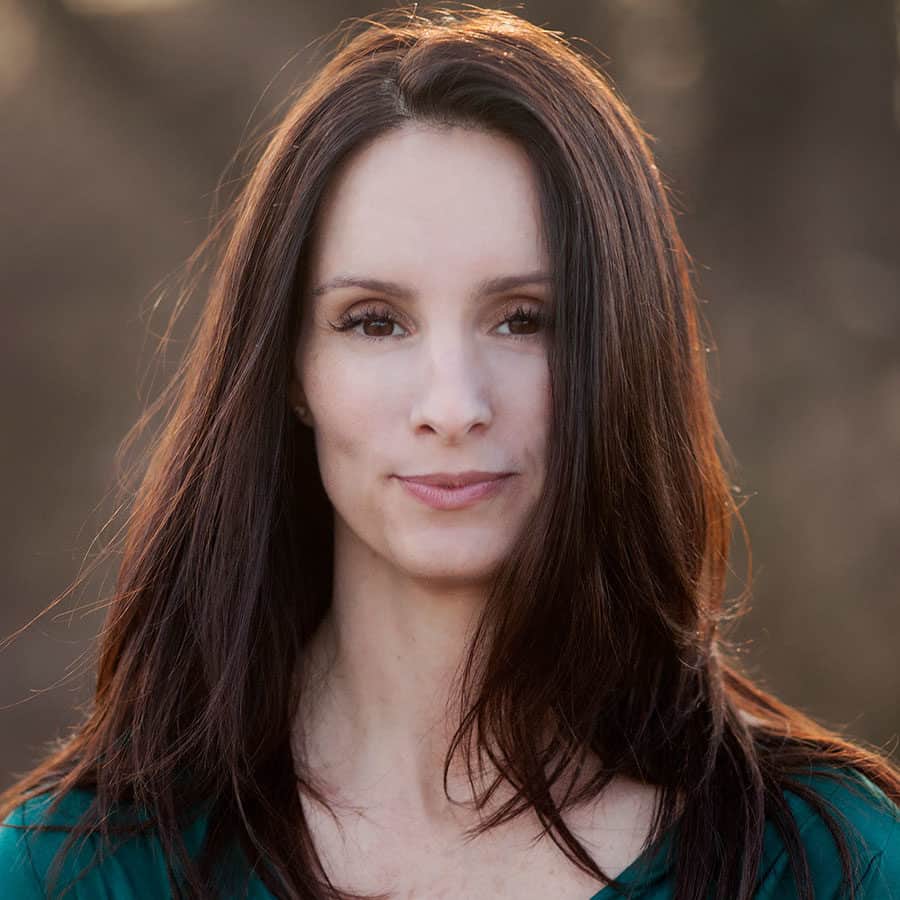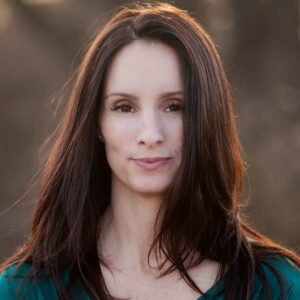 In 2009, Dana Childs left her corporate job and bought a one-way ticket to India in search of self. It was there her intuitive gifts opened. Today, as an intuitive, energy healer, and teacher, she delivers grounded spirituality with heart, humor, and unabashed truth through private healing sessions, workshops, online courses, and retreats. Her passion is helping others learn to access their trues selves and open their intuitive gifts. Dana is a favorited intuitive with Gwyneth Paltrow's brand Goop, having been featured on their podcast. In 2019, Goop named Dana's classes as one of their highlighted programs for intuitive development. When not helping others on their search for personal and professional fulfillment, Dana can be found writing articles, working on a book, or playing and hiking with her dog, Sufi, in North Carolina. For more information, check out
danachildsintuitive.com
and follow her on Instagram @danachildsintuitive.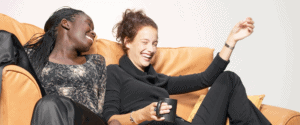 Each chakra holds its own special psychic gifts. Ready to open your sacral chakra gifts? The Sacral Chakra is the energy center housed in the
Read More »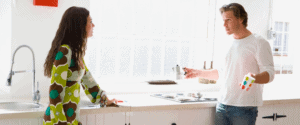 EMPATHIC As an empath in a tense moment, your heart rate may quicken even more than normal. Your anger may feel heightened, your sadness more
Read More »

The Body There are times we all feel like our body must be a liar—when we get a big pimple right before an important date
Read More »
Dana is the real deal. She is so genuine and is able to share great insights from Source. She connects with each one of us and provides us with what we need to hear to peel back the layers of life so we can become our truest selves and unlock our individual gifts. There is no judgment - only compassion and clarity. I highly recommend this class
Our sessions are the perfect love smack – she brings me back to a grounded and optimistic reality. Dana's work is the perfect marriage of reality and spirituality. Our sessions are the perfect love smack – she brings me back to a grounded and optimistic reality.
I feel so lucky to have found in Dana a mentor who I can go to for guidance on how to make sense of it all. Every session of the class has opened my eyes to new perspectives and insights on energy, spiritual presence and how to access it all in daily life. Dana's wisdom is delivered with reassurance and humor that makes everyone feel safe and cared for. This has been a heart-opening experience that has meant a lot to me, so thank you.
Dana has guided me to see things about myself more clearly. Her energy, transparency, and delivery allow participants to understand her message clearly. Her confidence and understanding of very complex subject matter enabled me to shed self-doubt and fears in my life. I am fortunate to experience her gift to help others achieve their best selves.
Dana Childs is one of the best intuitives to walk this planet. Beyond that, her ease at communicating matters of the heart are outstanding. If you are seeking fulfillment, seek out Dana. Her insights and teachings have created amazing transformation and fulfillment in my life and so many others.
All options include daily vegetarian meals from dinner on the night of check-in through lunch on the day of checkout. (Rates below are per person.)
Two Twin Beds
Private Bath
Complimentary Wi-Fi
Delicious Vegetarian Meals
Complimentary Tea/Coffee & Fresh Fruit
Daily Yoga & Meditation Classes
Access to Grounds and Facilities, including Gym & Steam Rooms
INTUITION IN RELATIONSHIPS

October 7–10, 2020

Your Program Session Times (subject to change)
Arrival Day, Thursday, October 1
4:00 pm  Check-in
6:00–7:00 pm  Dinner
7:00–7:20 pm  Mandatory AOLRC Orientation 
7:30–9:00 pm  Program Session
Friday, October 2
7:30–8:30 am  Optional Morning Yoga
7:30–9:30 am  Breakfast
9:30 am–12:30 pm  Program Session
12:30–2:00 pm  Lunch
2:00–4:30 pm  Program Session
4:30–7:30 pm  Free Time*
6:00–7:30 pm  Dinner
7:30–8:15 pm  Optional Meditative Chant/Kirtan
8:30–10:00 pm  Program Bonfire with Fireside Chat
Saturday, October 3
7:30–8:30 am  Optional Morning Yoga
7:30–9:30 am  Breakfast
9:30 am–12:30 pm  Program Session
12:30–2:00 pm  Lunch
2:00–4:30 pm  Program Session
4:30–7:30 pm  Free Time*
6:00–7:30 pm  Dinner
7:30–8:15 pm  Optional Meditative Chant/Kirtan
8:30–10:00 pm  Optional Large Group Bonfire
Departure Day, Sunday, October 4
7:30–8:30 am  Optional Morning Yoga
7:30–9:30 am  Breakfast
9:30 am–11:30 pm  Program Session (checkout prior to session)
11:00 am  Checkout; Luggage may be stored at Reception.
12:00 pm Lunch is included on this day.
All times are Eastern Standard Time (EST) unless otherwise noted.
Arrival Day
4:00 pm Check-in begins; Rooms are ready by 4:00 pm, but if you arrive early we will hold your luggage at Reception.
6:00–7:00 pm Dinner
7:00–7:20 pm Guest Orientation Session (Venue: Dining Hall)
Actual schedules and venues may vary; please confirm with Front Desk upon check-in.
Apart from the activities in your program schedule, we offer the following optional complementary activities. (Please join only if your program schedule permits.)
9:45–10:45 am  Yoga |  Thu–Sun
11:00 am–12:00 pm  Mind & Meditation |  Thu–Sun
1:30–2:15 pm  Guided Hike | Assemble at Shankara Reception | Sat
2:30–3:45 pm  Ayurveda Cooking Class* | Tulsi Kitchen
     Thu: Sweet Treats • Sat: Chef's Seasonal Recipe
4:15–5:15 pm Yoga |  Wed–Sat
5:30–6:00 pm  Guided Meditation |  Wed–Sat
7:30–8:15 pm  Meditative Chants/Kirtan |  Wed–Sat
     Saturday kirtan is outdoor by the bonfire; weather permitting.
*Included with Wellness Escapes and R&R; Other participants: $35.00/per person
Clay Studio
10:00 am–6:00 pm Saturday
     Clay Handbuilding $35.00 (1 hour) 
     Throwing Wheel $45.00 (2 hours) 
Hours: 9:00 am–6:30 pm daily
We invite you to also make reservations for consultations, therapies, and treatments at our award-winning Shankara Ayurveda Wellness prior to arrival in order to ensure availability. Please call 828-264-8382 for details. Additional cost.
639 Whispering Hills Rd, Boone, North Carolina 28607
Discover deep rest and rejuvenation in our tranquil sanctuary set amidst 380 pristine acres high up in the Blue Ridge Mountains of Boone, North Carolina—the perfect place to begin your journey to wellness.
NOTE Avoid using GPS—it will take you up a private road to a locked gate.  Please use the directions provided on this site.
For room reservations, Ayurveda Wellness Retreats, and Art of Living Retreat Center (AOLRC) signature retreats, we have the following cancellation policy:
Refunds are available (less a $50 processing fee) up to eight days before your program or stay.
Nonrefundable credit toward a future AOLRC program or stay (less a $50 processing fee) is available if you give notice between seven and one day(s) before your program or stay. Credit may be applied to any AOLRC program or stay for one year following date of issue.
No credit or refund is available if you cancel on the arrival day, if you do not show up, or if you leave an event early for any reason. No refund will be available if you attend a program and are dissatisfied with its presentation or content.  AOLRC reserves the right to cancel a program at any time. If AOLRC cancels a program, you will receive a full refund.  Some programs may have special cancellation policies; see individual workshop descriptions.  For all other retreats, please be sure to check the registration page specific to that retreat.
To encourage a healthy environment we ask that guest to not consume alcohol or meat in our public spaces, however, guests may enjoy these items in their rooms.
Our property is always smoke-free.
Yes, we ask that guests with food allergies simply inform us so we can communicate those needs to our chef. Typically, we label potential allergens such as gluten, dairy, and nuts.