Yoga as Lifestyle Medicine III provides the remaining tools in the Lifestyle Medicine toolbox in order to use functional and integrative medicine principles to fully address holistic care, all through the lens of yoga. 

The toolbox includes Ayurvedic philosophy and application; sound, music, and the voice in therapeutic application; orofacial assessment and intervention (this lab teaches both external and internal evaluative techniques); sacroiliac joint assessment and intervention, and an in-depth study of safe use of inversions and semi-inversions in clinical application—these include non-axial loading headstand, non-cervical loading shoulderstand, and all semi-inversions outlined in medical therapeutic yoga.

Through multiple interactive labs and case studies, you'll come way with an evidence-based systematic method for teaching safe inversions, as well as a more complete understanding of how ancient yoga philosophy is relevant in today's medical model. 

During this experiential week with Dr. Ginger Garner, you'll have multiple opportunities to demonstrate understanding of how to affect population health through behavioral science, psychology, and the intersection between psychotherapy and rehabilitation. This module will prepare you to use Lifestyle Medicine in your practice, including how to impact stress management, pain, environmental and vocational health, sleep, nutrition, movement, mindfulness, and psycho-emotional-spiritual well-being.
Functional and integrative medicine play integral roles in impacting public health and health promotion in practice, and this module will equip you to affect social determinants of health as well as be more effective in patient care and program management. Finally, the Ayurvedic component will teach you how to incorporate use of the doshic, gunas, and attribute analyses into the broader conceptual model in order to complete the entire holistic evaluation and management paradigm.
This module concludes the program by awarding level III certification. You'll take home the final tools of the Lifestyle Medicine toolbox as well as self-care principles that can make you a better clinician who can more readily meet the needs of an increasingly chronically ill population.
Level III certification is retreat-style because we believe in the power of community to help you learn, heal, and birth creativity. You'll be able to rest and renew while learning at a relaxed pace in the peak time of the year for the NC mountains, autumn. Each day will allow plenty of learning and rest time, so bring your hobbies with you and prepare for a wonderful week! You have a choice of rooms, from hotel to retreat style, so please register EARLY to insure your preferred accommodations and a space in the program.
This program is for healthcare professionals and advance yoga practitioners. 
CE credits pending for physical therapists and occupational therapists. 
Gender Sensitive & Trauma Informed Teaching

Pain Management in Lifestyle Medicine 

Behavioral Change in Biopsychosocial Care

Ayurvedic & Yogic Philosophy in Lifestyle Medicine Practice

Advanced Application of Functional Movement Assessment (FMA)

Expanded Mindful Breathwork & Posture Prescription

Clinical Case Studies—Systems-Based Evaluation for Complex Patients

Meditation & Stress Management

Orofacial Diagnostics & Intervention

Sacroiliac Joint Kinematics Diagnostics & Intervention

Nutritional & Pharmacology Considerations

Music, Voice, & Sound in Intervention including Vocal Preservation and Optimization Lab

Group & Individual Therapy Postural Sequencing

Yoga Props Education

Visceral Mobilization & Myofascial Release

Business of Lifestyle Medicine & MTY including Billing & Coding

Research Methods

Oral Practical and Exit Exam

Case Community Competency (Karma Yoga Project)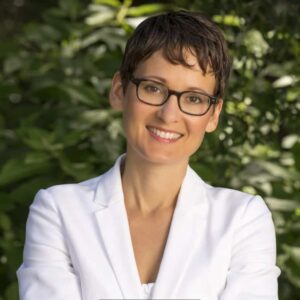 Dr. Ginger Garner, PT, DPT, ATC, LAT, DipACLM, PYT, has been a champion of using yoga as lifestyle medicine in healthcare and health promotion for 25 years. She is a licensed doctor of physical therapy, licensed athletic trainer, yoga therapist, and is board certified in Lifestyle Medicine. …
All options include daily vegetarian meals from dinner on the night of check-in through lunch on the day of checkout. (Rates below are per person.)
The private retreat room has twin beds, a private bath and complimentary wifi.
Shared Retreat Room (2 People)
The shared retreat room has twin beds, a private bath and complimentary wifi. One other person of the same gender will share the room with you. 
Shared Retreat Room (3 People)
The shared retreat room has twin beds, a private bath and complimentary wifi. Up to two more people of the same gender will share the room with you.
YOGA AS LIFESTYLE MEDICINE III
Level III Certification for Healthcare Professionals
October 2–7, 2020
Your Program Session Times (subject to change)
Arrival Day
4:00 pm Check-in
5:00–6:00 pm Program Session
6:00–7:00 pm Dinner
7:00–7:20 pm Mandatory AOLRC Orientation
7:30–9:30 pm Program Session
Daily Schedule
7:00–8:00 am Morning Session
8:00–9:00 am Breakfast
9:00 am–12:30 pm Program Session 
12:30–2:00 pm Lunch
2:00–5:00 pm Program Session
5:00–7:30 pm Free Time*
6:00–7:30 pm Dinner
7:30–8:00 pm Evening Session (not all evenings) or evening center meditation
Departure Day
8:00–9:00 am Breakfast
9:00 am–12:30 am Program Session and Closure of Program
11:00 am Check-out (luggage may be stored at Reception)
12:30 pm Lunch and Departure
Arrival Day
4:00 pm Check-in begins; Rooms are ready by 4:00 pm, but if you arrive early we will hold your luggage at Reception.
6:00–7:00 pm Dinner
7:00–7:20 pm Guest Orientation Session (Venue: Dining Hall)
Mealtimes
7:30–9:30 am Breakfast
12:00–2:00 pm Lunch (included on your departure day)
6:00–7:30 pm Dinner
Optional Activities
Apart from the activities in your program schedule, we offer the following optional complementary activities. (Please join only if your program schedule permits.)
7:30–8:30 am
Hatha Yoga Class | Gita Hall; during program dates only.
9:45–10:45 am and 4:15–5:15 pm
Hatha Yoga Class | Sattva Studio
11:00 am–12:00 pm
Mind and Meditation Session | Sattva Studio
1:30–2:00 pm
Yoga Nidra | Sattva Studio; Saturdays and Sundays only.
2:00–3:15 pm
Property Tour | Starts at Reception; Saturdays only.
1:30–2:30 pm and 3:00–4:00 pm
Guided Nature Walk | Starts at Reception; Saturdays only.
5:30–6:00 pm
Guided Meditation Session | Sattva Studio
7:30–8:15 pm
Meditative Chant/Kirtan | Gita Hall
8:30–10:00 pm
Bonfire | Below Veda 2 Weather permitting; Saturdays only.
Optional Activities with Additional Fees
To ensure a space, please register for  these activities by calling 800-392-6870 prior to your arrival.
Mindful Painting (1 hour) $25 Sunday Only
Express your creativity through art therapy as you connect your emotions to the art of watercolor painting.
Ayurveda Cooking Class $25 (1 hour) Thursday and Saturday Only
Learn how to best nourish your specific body type and thrive in every season.
Pottery Class $30 (1 hour) Thursday to Sunday
Explore your creativity. Get hands-on experience in throwing on the wheel, hand-building and decorating handmade pots.
Ayurveda Spa Appointments (Additional Cost)
Hours: 9:00 am–6:30 pm daily
We invite you to also make reservations at our award-winning Shankara Ayurveda Spa prior to arrival in order to ensure availability. Please call 828-264-8382 for details.
Actual schedules and venues may vary; please confirm with Front Desk upon check-in.
639 Whispering Hills Rd, Boone, North Carolina 28607
Discover deep rest and rejuvenation in our tranquil sanctuary set amidst 380 pristine acres high up in the Blue Ridge Mountains of Boone, North Carolina—the perfect place to begin your journey to wellness.
NOTE Avoid using GPS—it will take you up a private road to a locked gate.  Please use the directions provided on this site.
For room reservations, spa retreats, and Art of Living Retreat Center (AOLRC) signature retreats, we have the following cancellation policy:
Refunds are available (less a $50 processing fee) up to eight days before your program or stay.
Nonrefundable credit toward a future AOLRC program or stay (less a $50 processing fee) is available if you give notice between seven and one day(s) before your program or stay. Credit may be applied to any AOLRC program or stay for one year following date of issue.
No credit or refund is available if you cancel on the arrival day, if you do not show up, or if you leave an event early for any reason. No refund will be available if you attend a program and are dissatisfied with its presentation or content.  AOLRC reserves the right to cancel a program at any time. If AOLRC cancels a program, you will receive a full refund.  Some programs may have special cancellation policies; see individual workshop descriptions.  For all other retreats, please be sure to check the registration page specific to that retreat.
To encourage a healthy environment we ask that guest to not consume alcohol or meat in our public spaces, however, guests may enjoy these items in their rooms.
Our property is always smoke-free.
Yes, we ask that guests with food allergies simply inform us so we can communicate those needs to our chef. Typically, we label potential allergens such as gluten, dairy, and nuts.