Program Tuition:
$250.00 from November 1, 2018 – April 1, 2019
$300.00 from April 1, 2019 – September 1, 2019
$350.00 after September 1, 2019
Plus 2 Nights all-inclusive room and meals.
Payment Option:  Make a 30% deposit (non-refundable) now and pay the remainder by Sept 10, 2019 (Card on file will be charged on Sept 10 for the remainder…if full payment is not received by due date, room deposit will be forfeited)
To add on extra nights before after the main conference, please go to the main event registration page and click on the "add extra nights option" when choosing the room type
Kathy Scott Perry has been a Course in Miracles student ever since she got into the wrong room, at a conference, by mistake, which cost Kathy her life, at least the one she had so carefully planned! After that fateful day, her life changed dramatically and miraculously, from a limited life of pain and struggle to an unlimited life of abundance and Grace. The benevolence of the Course, took her places, she could have never dreamed of, and helped her accomplish things, she never knew were possible.
During her intensive study of the Course and Course related material, she found A Course of Love, The Way of Mastery, and other books. These teachings were all lovingly and painstakingly given to "first receivers", by a voice identifying itself as Jesus, Holy Spirit, or the Voice for Love. Kathy was so intrigued by the healing and transformative power of these magnificent works that she created the "Miracles in the Mountains" conference, in Colorado in 2012, featuring many of the scribes, channels, and authors, of these miraculous expressions of love!
Because the conference itself was a miracle, and because there have been many requests for another one, Kathy is heeding the call! The second "Miracles in the Mountains", Conference will be held on October 11-14, 2019. at the beautiful Art of Living Retreat Center, in the spectacular Blue Ridge Mountains of North Carolina. Many of the presenters from the Colorado conference will be returning, along with several new ones, all with the same purpose, to share their journey to wholeness through the transformational healing power of "Limitless Love, and True Forgiveness".
At this conference you will learn:
How these miraculous works came into being, and what they mean to all mankind
The transformational power of extending love and practicing forgiveness
How to connect with your original Self, the knowledge of who you really are.
To dissolve the obstacles to the presence of Love, and let love work through you
How to live in the flow of love and practice love as a state of being.
To stop giving away your power and learn that "We are all illuminators"
How to discover your Divine purpose
How to forgive the unforgivable.
To know that you are an infinite being and never alone
How to foster deeper connections with others and, most importantly, with ourselves.
To discover the truth of your magnificence, through learning and connecting, enveloped in a beautiful setting, along with like-minded people, with joy, humor, music and fun!
Presenter List
Jon Mundy, ACIM
A Course in Miracles – Jon is one of the most beloved, and prolific Course in Miracles teachers and presenters in the world today. His talks are interesting, lively, and always full of, profound and useful information. John will base his talk on this chapter in the Course,
"The Limitless Love of God." ACIM T-14.X.6:12 "Being continuously maximal, the limitless Love of God offers everything to everyone always".
He will also be doing a humorous presentation on Saturday night as Dr. Baba Jon Mundane, a stand-up philosopher comedian.
Carol Howe, ACIM
Carol will present with Jon Mundy as opening keynote. Carol was a close friend of Bill Thetford, one of the Scribes of A Course in Miracles. She will talk about Bill and her focus will be on healing and forgiveness. Please refer to her post – conference workshop description.
Jon Mundy was a close friend of Helen Shuchman, the main Scribe of A Course in Miracles. His focus will be on Limitless Love. (but not limited to) The combination of the two longtime Course teachers, the only living people who were close friends of the scribes for A Course in Miracles who are still teaching, will be incredibly informational, interesting, profound and historical.
Mari Perron, ACOL
A Course of Love – Love and forgiveness may not always go hand in hand initially, but ultimately, they are the key in the lock, the exact combination that opens the door towards freedom. Freedom is never the goal when first approaching vulnerable life events, but is the gift of forgiveness that shines through and is recognized. Mari Perron and Mary Love illuminate examples from the groundbreaking book A Course of Love, received by Mari, and Grace, the story of Mary's infant daughter who died. These women reflect the strength of relationship, the power of dialogue to heal, and creativity that is recognized when two or more are able to merge in support and discovery.
Jayem Hammer, WOM
The way of Mastery: On Love and Forgiveness
The Shimmering and Only Reality and the Majestic Depth of restoring it!
We begin our journey in concept and Idea as the mind begins to reduce its fear, and a new ripeness emerges for what is beyond Idea: a truly mystical transfiguration of heart, soul, mind, and 'body', to realize the fullness of the Christ. Jayem will share how to master forgiveness and heal the dynamics of the ego-mind. You will learn how to unfold Love by serving the Whole. Then the world disappears and reappears as Love Itself actively revealing Its own Nature to our awareness. We are 'returned to the ancient beginning' even in each moment: the completion of Forgiveness. What fun!
Scott Stabile, Big Love
"Big Love" and Forgiving the Unforgivable – Scott relates how, against all odds, he found his way to forgiveness of the man who shot and killed his parents. By doing so, Scott invites us all to consider empathy as a guiding force in our lives in order to foster deeper connections with others and, most importantly, with ourselves. This talk will not only reconnect you to the transcendent power of love and forgiveness but will also offer practical tools to help root you there.
Beth Geer, One Love (Awakening to One Love)
"Awakening to One Love" – Divine Purpose: In her talk, Beth will share her real-life experiences, insights and channeled messages as given her through our collective Divine Inner Voice Who identifies Itself as the Voice of the Holy Spirit – Whom she continues to receive ongoing revelations from on a daily basis. Often, the theme of love and forgiveness is running through each message. Love and forgiveness are the keys to opening our inner door that was never locked and are the keys to our awakening. But first, we must truly understand what it means to love and forgive. It is her goal to share what she's learned in order to help save others the time and effort it took her to understand our Divine Purpose; a Purpose that once fulfilled will bring you joy, healing, inner peace, and a Grand Awakening.
Gina Lake, Jesus Speaks
"Christ Consciousness Transmission"
Gina Lake will be giving a Christ Consciousness energy transmission online. These Christ Consciousness transmissions are from Jesus and a circle of 27 Ascended Masters for the purpose of accelerating spiritual growth and awakening and healing longstanding issues. Jesus has said this about these transmissions:
"These transmissions come to you from the heart of God to the heart of the universe to your own heart. They are for you, for your awakening. Christ Consciousness is but one name for the universal force that I tapped into when I was alive and that you naturally answer to and step to when you are aligned with your divine nature. These transmissions will connect you with your original self, the knowledge of who you really are."
To uplift and prepare people for the transmission, Gina will present a channeled message from Jesus created specifically for the Miracles in the Mountains conference
Kathy Scott Perry – Miracle Promotions
"Forgiving the unforgivable"
Within a three year period Kathy lost her 3 month old granddaughter to Sids, and both her former husband, and her 27 year old daughter, were murdered in separate incidences. In this deeply personal, but highly spiritual and inspiring talk, she will share how she healed by connecting with her loved ones through Mediums, practicing forgiveness, following a spiritual practice, along with with inspired action, led her to live a happy, fulfilled, and productive life.
Scott Grace – Music and Mirth
Larry Seyer – Music and Sound
Mary Love – ACOL
"Awakening" spiritual musical group from Norway
Robin Landsong – The Song of Belonging and Forgiveness
After being rescued and healed by the African villagers, Robin had two Near-Death Experiences. Playing by a stream near the village, she was shot by a soldier, and crossed into death. On the other side of the veil she met five beings who restored her memory of our deep belonging to Universal Love. One of the being's was Jesus, who bowed his forehead to hers and she saw our Divine Connection to one another. One of the women from the village called on the Ancestors to sing her life force back into her body.
Forty years later, Robin returned to Zimbabwe. After decades of forgiveness practices, she stood again on the exact place where she was shot. She experienced something beyond forgiveness; total acceptance.
Robin shares her story to inspire hope that even when it looks impossible, forgiveness can happen, and the healing of our traumas can reveal our greatest potential. Robin will close with Singing Medicine for the group.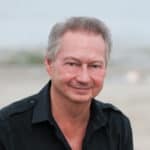 Jon Mundy Ph.D. is an author, lecturer, the publisher of Miracles magazine and the Executive Director of All Faiths Seminary International in New York City.
He taught courses in Philosophy, Religion and Psychology from 1967 to 2008 at the New School University and the State University of New York specializing in The History of Mysticism.
The author of 10 books, his newest book is A Course in Mysticism and Miracles. His earlier book, Living A Course in Miracles has become a perennial best-seller and now exists in 8 languages. He has produced over 115 YouTube presentations on A Course in Miracles. Including a chapter by chapter analysis of the entire text of the Course.
Jon met Dr. Helen Schucman the scribe of A Course in Miracles in 1973. Helen introduced Jon to the Course and served as his counselor till she became ill in 1980.
All options include daily vegetarian meals from dinner on the night of check-in through lunch on the day of check-out. (Rates below are Per Person)
The private retreat room has twin beds, a private bath and complimentary wifi.
Shared Retreat Room (2 People)
The shared retreat room has twin beds, a private bath and complimentary wifi. One other person of the same gender will share the room with you. 
Shared Retreat Room (3 People)
The shared retreat room has twin beds, a private bath and complimentary wifi. Up to two more people of the same gender will share the room with you.
**Please use the links below  ONLY IF YOU ARE NOT ATTENDING THE PRIMARY EVENT!!
GUESTS STAYING FOR MAIN EVENT — If you are registering for the main event and would like to add attend the post-conference events please visit the main event registration page by clicking the "Register" button to the right and add extra nights directly below option #2 'Select Your Room. Then, under option #3, please individually select which post-conference events you would like to attend. If you have already registered and would like to add post-conference events, please call us at 800-392-6870!
OFFSITE VISITOR INSTRUCTIONS — If you are only visiting us for post-conference events and NOT the main event, please choose the post-conference events you would like to attend from any of the links below. You will have to register one time per event. ONCE AGAIN, THE LINKS BELOW ARE ONLY FOR THOSE NOT ATTENDING THE MAIN EVENT!
Those who choose to commute and only come to the post-conference events must pay the tuitions plus a $25/workshop commuter fee (does not include meals — Included in links) or $100/day commuter fee (includes meals — MUST CALL).
Optional Post Conference Workshops and Events:
Monday , October 14, 2019 7:00 pm – 9:30 pm
Tuition: $50.00 ($25.00 commuter facility fee)
Tuesday, October 15, 2019 9:00 am – 11:00 am
Tuition: $40.00 ($25.00 Commuter Facility Fee)
Post Conference Workshop Descriptions
Scott Stabile – "Writing Yourself" workshop 
Open, honest writing changes lives, especially the life of the writer. Many studies have confirmed what those who keep a journal already know: a consistent writing practice can improve our physical, mental and emotional health.
Writing clarifies. Writing empowers. Writing heals.
In this workshop, author Scott Stabile will guide you through writing exercises designed to help you unlock deeper truths about yourself, so that you can approach your life with a clearer and more expansive understanding of who you are and what you need in order to live a more peaceful and fully realized life. Whether you write every day, or have never used writing as a tool for personal growth, you will benefit from this opportunity to connect deeply with your inner voice. The focus here is not on grammar or technique, but on honest and brave internal exploration, and the belief that writing of this nature can lead to self-discovery and personal empowerment.
Along with the targeted writing exercises, Scott will lead class discussion and share the unfiltered, compassionate insights to which his many readers and listeners have become accustomed.
Scott's workshops are always intimate, with direct access to Scott. You'll have ample opportunity to ask questions, share your experiences, and connect with other open-hearted, courageous souls.
Absolutely no writing experience necessary to benefit from the insights you'll discover in this workshop.
* Developing a new relationship with fear so that it no longer controls us
* Embracing vulnerability and overcoming shame
* Using empathy to deepen connections and invite forgiveness
* Working with anger so that we can release it
* Discovering our most authentic selves
* Recognizing love as our greatest healer
* * * * *
Here's what past attendees had to say about Scott's workshops:
"I had no idea of the level of connection, insight and action that would be inspired by one afternoon workshop with Scott. Through love, candid conversation and creative exercises, I emerged ready to take on my fears and excited to make progress toward my dreams while gaining a new-found support network in the wonderful people I met during the workshop." – Kristin H.
"I can't say enough good things about Scott's workshop. He is such a warm and loving presence and it is felt the moment you enter the room. I felt safe and supported by not only Scott but the participants. I learned such valuable tools and techniques that afternoon. I have already put in to practice what I learned and will continue to do so for many years to come. Highly recommended." – Danelle S.
"If Scott comes to your town, GO to his workshop. Drop everything and GO. You will walk away feeling more aware of yourself, and most likely more at peace with yourself. I sure did. The writing exercises are exceptional, but there's something about Scott specifically that blew me away. Such wisdom and compassion. And he's really funny too. Like I said, JUST GO. You will be so grateful you did." – Jenny K.
Awakening – Presence through Creativity Concert
This amazing group, Awakening, composed of, Christina Undhjem, Rune Karlsen, Kenneth Laugen, and Anne Eidsaune, are based in Trondheim, Norway. They are all Course In Miracles students. Their mission is to assist you to feel the presence of love within yourself. "Awakening" combines a visual experience with a live concert, a beautiful combination of sound and light. Starting with a color meditation, you are taken on a journey throughout the body, using colors, sound, vibration, and rhythm to raise your presence. Using self composed Angelic songs and art, they create a universe that will send you on a beautiful journey into yourself! Don't miss this rare opportunity to hear and see them in an immersion concert of color, light, joy peace and Awakening!
Mari Perron and Mary Love – "We Are All Illuminators; The Energy of Us"
Our power is hidden in plain sight. This power is not a singular response but a movement into true creatorship which cannot ever be done alone.
It is the Energy of Us. And this movement is electric.
What is below the surface of this movement? Each of us has given our power away, gladly, discounting what moves within us. When this is done we set up a resistance, a blinding of our own power within. Can we surrender to one thought? That we are all illuminators?
We are all illuminators.
How long can each of us downplay, or stuff, our own innate wisdom in fear that it is not "enough"? This is what is spoken of in A Course of Love (ACOL), where Jesus requests that each of us move together, that the end of learning is here. Jesus has passed the baton to us. We are the Power.
Mary Love was inspired to share The Energy of Us. Together with Mari Perron, they will speak of the way they have experienced this energy and the way that ACOL acknowledges it. Our inner individual gifts extend from inner knowing. The vehicle is Relationship and the delivery system is Dialogue.
Let's get out of our own way and begin moving together.
Jayem Hammer – "Living Practices of the Way of Mastery"
Based on our discoveries during the Conference sharing, together we will immerse in Some of the key Living Practices of Way of Mastery, discovering that the 'holy spirit' is a living vibrant energy/intelligence Jeshua called the 'shem'; all of His original teachings were about 'attuning to the flow' of Light. In lively diads we will learn how to rest more deeply than ever and to guide others via Radical Inquiry to move beyond the superficial levels of Idea/Belief that must finally give way beyond 'mind' and open us as Living Soul. What if body and world were never an error, but opportunity to incarnate Christ, and that ego and even fear are transformed into angels when met with Love and Presence?
Come ready to 'set aside all thought of what you have believed', to rest in the playful innocence of our real Being, to be changed, opened, and transformed! At this workshop you will:
*Heal the fundamental wounds of Incarnation.
*Heal the dynamics of the ego-mind.
*Master the Breath and self-observation.
*Master Forgiveness.
How to unfold Love by serving the Whole.
*And to realize the fullness of the Christ
Jon Mundy and Carol Howe – "Limitless Love and True Forgiveness"
Jon Mundy and Carol Howe bring 80 years of combined experience studying and teaching A Course in Miracles. They are the only living friends of the scribes of A Course in Miracles that are still teaching. They will be sharing their experiences with the scribes as well as what they each have learned in each of their over 40 year sojourn with the Course. They are interesting, fun, profound, and inspiring. They each bring to the table, ACIM with a twist, and teach from sharing their life experiences.
Robin Landsong – Singing Medicine Ceremony
Each person is born with a Medicine Song within them. Inspired by this original Medicine Song, Robin sings to each person in the circle. Each individual song adds to the overall group healing.
The singing for another person can be as powerful as your own. People often experience the following results from Singing Medicine: Deeper understanding of personal gifts, renewed creativity, purpose, emotional healing, physical healing, and tremendous insights.
Each person will also receive, if they wish, insights and intuitions that Robin receives for them. Singing Medicine has been a pivotal life event for many past participants, providing an opening for profound spiritually transformative experiences. Robin will invite you to come be deeply seen, receive affirmation for your gifts, increase self-compassion, and feel Profoundly connected.
"This is by far the most beautiful, precious, delicious, alive, centered, full workshop experience I have ever been to. I am deeply grateful."
Miracles in the Mountains,
October 11 – 14, 2019 –  Schedule
Friday, Oct. 11
5:00 pm -6:00 pm Conference Check in
6:00 pm – 7:00 pm Dinner
7:00 pm – 7:20 pm – Newcomer Orientation
7:20 pm – 7:40 pm Welcome – Kathy Scott Perry – Scott Grace
7:45 pm – 9:15 pm Opening Keynote – Jon Mundy & Carol Howe – " A Course in Miracles"
9:15 – 9:45 pm Closing by "Awakening"
Saturday, Oct. 12
7:30 am – 8:30 am Yoga
7:30 am –  9:30 am Breakfast
9:30 am – 11:30 am – Mari Perron and Mary Love – "A Course of Love"
11:30 am – 12:30 pm – Kathy Scott Perry – "Forgiving the unforgivable"
12:30 pm – 2:00 pm Lunch
2:00 pm – 4:00 pm – Jon Marc Hammer – "The Way of Mastery"
4:00 pm – 5:00 pm – Gina Lake and Nirmala – Jesus channeling  "Christ Consciousness Transmission"
6:00 pm – 7:00 pm Dinner
7:00 pm- 8:30 pm – Keynote, Scott Stabile – "Big Love" and Forgiving the Unforgivable.
8:30 pm –  9:00 pm Baba Jon Mundane; spiritual comedy
9:00 pm – 10:00 pm – Larry Seyer; Music, fun and dancing
Sunday, Oct. 13
7:30 am – 8:30 am Yoga
7:30 am – 9:30 am Breakfast
9:30 am – 11:30 am – Beth Geer – "Awakening to One Love"
11:30 am – 12:30 pm – "Awakening" and closing ceremony
12:30 pm – 2:00  pm Lunch – End main event.
Post Conference Events
2:00 pm – 5:30 pm – Scott Stabile;
"Writing Yourself Workshop"
(Optional/separate admission fee)
6:00 pm – 7:30 pm Dinner
7: 30 pm – 9:00 pm " Awakening" full Concert (Optional/separate admission fee)
Monday – October 14
7:30 am – 8:30 am Yoga
7:30 am – 9:00 am Breakfast
9:00 am – 12:00 pm – Mari Perron and Mary Love Workshop;
"The Energy of Us"
(Optional/separate admission fee)
12:00 pm – 1:30 pm Lunch
2:00 pm – 5:00 pm – Jayem Hammer workshop;
"Living Practices of the Way of Mastery"
(Optional/separate admission fee)
6:00 pm – 7:30 pm Dinner
7:00 – 9:30 pm Jon Mundy and Carol Howe
"Limitless Love and True Forgiveness"
Tuesday, Oct. 15
7:30 am – 8:30 am Yoga
7:30 am – 9:30 am Breakfast
11:00 am Check out
9:00 am – 11:00 am – Robin Landsong – Singing Medicine Ceremony
12:00 pm – 2:00 pm Lunch
639 Whispering Hills Rd, Boone, NC 28607
Discover deep rest and rejuvenation in a pristine natural setting in the Blue Ridge Mountains of Boone, North Carolina. Set amidst 380 acres of pristine forest high up in the Blue Ridge Mountains is a tranquil sanctuary. The perfect place to begin your journey to wellness. *NOTE* Please avoid using GPS…It will take you up a private road to a locked gate.  Use directions provided on this site.
For room reservations & spa retreats, we have a 24 hour cancellation policy.
For all other retreats, please be sure to check the registration page specific to that retreat.
To encourage a healthy environment we ask that guest to not consume alcohol or meat in our public spaces, however guests may enjoy these items in their rooms. That being said our property is always smoke-free.
Yes, we ask that guests with food allergies simply inform us so we can communicate those needs to our chef. Typically we label potential allergens such as gluten, dairy and nuts.