Many of us have lost the connection to our passions. We are riddled with stress and tension, overburdened with worry, and carrying deep emotional scars. Some of us are searching for our life's purpose and questioning how to live authentically. All of us—regardless of our current situation—can benefit, heal, and evolve with a spring chakra immersion.
Learn how to safely and profoundly support the system of the energy body, so it can function with ease. Release old stories, insecurities, painful memories, and false beliefs—some of the most common issues that keep us from living the lives we want—and connect to your inner self, creating balance and harmony so you can thrive and be alive! 
A rebirthing process happens when we use our conscious thoughts to awaken our subconscious memory and subtle energy body so we can heal. In workshop sessions focused on awakening and attuning the main eight chakra centers, you'll experience
Chakra balancing to maximize the flow of energy in the body

Intuitive readings to access your divine inner knowing

Meditation to restore the mind and bring inner peace

Mindful Movement to check in with your body and release stress

Live chakra reading demonstrations to identify blockages and imbalances.
We'll move, laugh, resist, open, meditate, write, flow, then resist and open some more. You'll discover who you are and how good you can feel as you learn to shift fear energy into healing thinking, transform insecurities into mindful action, and discover natural cures to open and recenter the main eight chakras in your own life.
Special Note Private healing or intuitive reading sessions with Leah will be available on Sunday afternoon and Monday. If interested, please plan on staying later on Sunday or adding a day to your stay for a Monday session. 
Please add on your choice of 1-Hour or 30 Minute sessions at check out in the Optional Items section.
Things to Bring Clothes comfortable for gentle movement.
I feel so blessed to have been part of your wonderful retreat this weekend! I felt safe to cry, to laugh, to sing and dance. Thank you for creating a safe place for me to be me.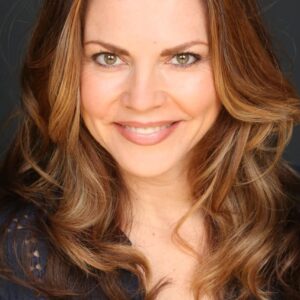 Leah Guy is a spiritual teacher, professional development expert, and author of The Fearless Path; A Radical Awakening to Emotional Healing and Inner Peace (2017, Red Wheel/Weiser). She uses her personal triumphs over abuse, addiction, and anxiety—along with more than two decades experience in private practice—to help people access their fullest potential.
A sought-after inspirational speaker, Leah has appeared on top media outlets as an expert on mindfulness, the mind-body connection, energy medicine, and emotional and spiritual healing. She owns the Modern Sage product line, as well A Girl Named Guy Productions. For more information, visit LeahGuy.com and follow her on social @leahguylive.
All options include daily vegetarian meals from dinner on the night of check-in through lunch on the day of checkout. (Rates below are per person.)
The private retreat room has twin beds, a private bath and complimentary wifi.
Shared Retreat Room (2 People)
The shared retreat room has twin beds, a private bath and complimentary wifi. One other person of the same gender will share the room with you. 
Shared Retreat Room (3 People)
The shared retreat room has twin beds, a private bath and complimentary wifi. Up to two more people of the same gender will share the room with you.
Spring Retreat; An Immersive Chakra Reset to Renew, Rebalance & Rebirth
Leah Guy
March 20-22, 2020
Arrival Day
4:00 pm – Check-in
6:00 pm -7:00 pm – Dinner
7:00 – 7:20pm  – AOLRC Orientation – MANDATORY FOR ALL GROUPS IN DINING HALL
7:30-9:30 Intro Workshop
Saturday
7:30 am -9:30 am – Breakfast
7:30 am – 8:30 am – Yoga – (optional)
9:30 am – 12:30 pm – Program Session
12:00 pm – 2:00pm – Lunch
2:00 – 3:00 – *Free time or Nature Walk
3:00 – 6:00pm – Program Session
6:00 pm – 7:30 pm  – Dinner
7:30 pm – 8:15 pm – Meditative Chant – Kirtan (optional) 
8:30 pm – 10:00 pm – Bonfire 
Sunday
7:30 am -9:30 am –  Breakfast
7:30 am – 8:30 am – Yoga – (optional)
9:30 am – 12:00 pm –  Program Session
11:00 am – Check-out (luggage may be stored at reception)
12:00 pm – 1:00 pm –  Lunch
1:00 pm – 3:00pm – Closing Program Session
For those who wish to stay additional night, enjoy the onsite activities and book a private healing session or intuitive reading with Leah. Sessions available Sunday 5:00pm – 8:00 pm or Monday 9:00am – 12:00pm 
639 Whispering Hills Rd, Boone, North Carolina 28607
Discover deep rest and rejuvenation in our tranquil sanctuary set amidst 380 pristine acres high up in the Blue Ridge Mountains of Boone, North Carolina—the perfect place to begin your journey to wellness.
NOTE Avoid using GPS—it will take you up a private road to a locked gate.  Please use the directions provided on this site.
For room reservations, spa retreats, and Art of Living Retreat Center (AOLRC) signature retreats, we have the following cancellation policy:
Refunds are available (less a $50 processing fee) up to eight days before your program or stay.
Nonrefundable credit toward a future AOLRC program or stay (less a $50 processing fee) is available if you give notice between seven and one day(s) before your program or stay. Credit may be applied to any AOLRC program or stay for one year following date of issue.
No credit or refund is available if you cancel on the arrival day, if you do not show up, or if you leave an event early for any reason. No refund will be available if you attend a program and are dissatisfied with its presentation or content.  AOLRC reserves the right to cancel a program at any time. If AOLRC cancels a program, you will receive a full refund.  Some programs may have special cancellation policies; see individual workshop descriptions.  For all other retreats, please be sure to check the registration page specific to that retreat.
To encourage a healthy environment we ask that guest to not consume alcohol or meat in our public spaces, however, guests may enjoy these items in their rooms.
Our property is always smoke-free.
Yes, we ask that guests with food allergies simply inform us so we can communicate those needs to our chef. Typically, we label potential allergens such as gluten, dairy, and nuts.