Welcome to the Annual Y12SR Summit!
The mission of the Y12SR Summit is to further educate, empower, inspire, and celebrate the movement for relapse prevention and sustainable addiction recovery using yoga and its practices.
We welcome all current Y12SR leaders and those interested in knowing more about Y12SR global movement for an exciting weekend summit.
The Y12SR Summit includes:
A Keynote address by Rolf Gates, Yoga Teacher and Author
Review of the Y12SR Framework and how it addresses the addiction pandemic
Deepening the conversation between yoga and the 12 Steps
Best practices from Y12SR leaders in the field
Expansion of the Urban Outreach Project
A fresh look for establishing, and sustaining Y12SR classes
Daily Y12SR meetings and yoga practices
Y12SR dance party with DJ Mysh
And…more
Program will be of interest to yoga teachers, MFT's, addiction professionals, yoga and Ayurvedic practitioners.
CEU credits are available for Yoga Alliance registered yoga teachers.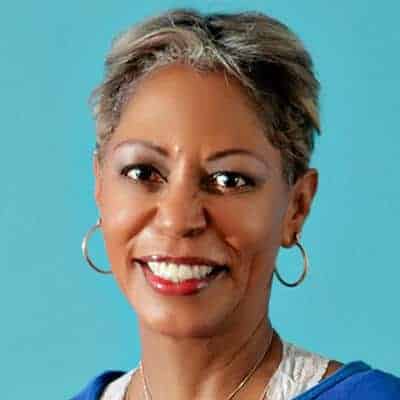 Nikki Myers is an accomplished speaker, teacher and practitioner. She has achieved an MBA and is a C-IAYT Yoga Therapist, Somatic Experiencing Practitioner, Addictions Recovery Specialist, and Certified Health Coach. Born from her personal struggle with addiction, Nikki is the founder of Y12SR, The Yoga of 12-Step Recovery. Based in its theme 'the issues live in the tissues', Y12SR is a relapse prevention program that weaves the art and science of yoga with the practical tools of 12-step programs. Y12SR meetings are now available throughout the world and the curriculum is rapidly becoming a feature of addiction recovery treatment centers. Nikki's work has been featured in the New York Times, Black Enterprise, The Huffington Post, Origin Magazine, and CBSnews.com. She is honored to be a co-founder of the annual Yoga, Meditation and Recovery Conferences at Esalen Institute and Kripalu Center. Nikki was named as a Yoga Journal Game Changer in 2015 and honored as a recipient of the esteemed NUVO Cultural Visionary Award in 2014. More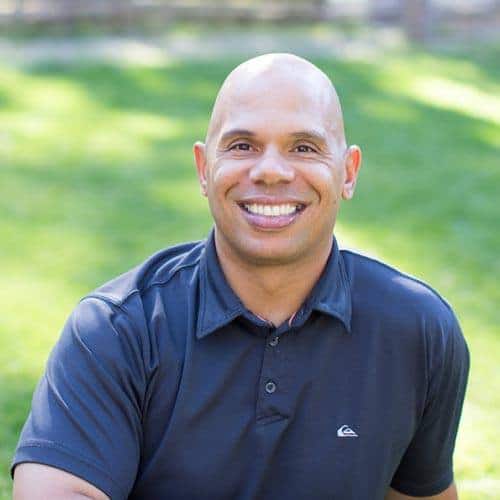 Rolf Gates is one of the leading voices of modern yoga and author of the acclaimed book on yogic philosophy Meditations from the Mat: Daily Reflections on the Path of Yoga. Rolf conducts Vinyasa Intensives and 200/500 Teacher Trainings throughout the US and abroad. A former social worker and US Airborne Ranger who has practiced meditation for the last twenty years, Rolf brings his eclectic background to his practice and his teachings. Born in Manhattan, Rolf grew up in the Boston area as an avid marathon runner, long distance cyclist and champion wrestler. As the descendant of six generations of ministers, he gained an understanding of service and dedication at a very early age.
Rolf and his work have now been featured in numerous magazines to include Yoga Journal, Natural Health and People Magazine and as one of Travel and Leisures' Top 25 Yoga Studios Around the World. A frequent conference presenter, he was the Keynote Speaker at the 10th Annual Midwest Yoga Conference, IL. Rolf is also honored to be a contributor in the newly released Good Men Project: Real Stories from the Front Lines of Modern Manhood being featured nationally on television and in print to include Ron Reagan's Air America, Fox and Friends, EXTRA and The Tyra Banks Show and more. (All proceeds from this project go to support groups working with men and boys at risk).
Rolf is the co-founder of the Yoga + Recovery Conference at Esalen Institute, Big Sur CA, and brought Yoga and Functional Stretching to the US Department of Defenses' Tri- County Summit on Sustainability. He is pleased to be working with the US Military on sustainable care for the troops and their families. Rolf also works weekly one on one with clients in his Yoga Life Coaching program.
Rolf now lives in Santa Cruz with his wife, Empowered Kids Yoga Teacher and Director, Mariam Gates, and two children, Jasmine and Dylan. He has become an avid surfer and puts his yoga to work on his board and as a husband and father. More
Find out more: www.anatomytrains.com
All options include daily vegetarian meals from dinner on the night of check-in through lunch on the day of check-out. (Rates below are per person.)
The private retreat room has twin beds, a private bath and complimentary wifi.
Shared Retreat Room (2 People)
The shared retreat room has twin beds, a private bath and complimentary wifi. One other person of the same gender will share the room with you. 
Shared Retreat Room (3 People)
The shared retreat room has twin beds, a private bath and complimentary wifi. Up to two more people of the same gender will share the room with you.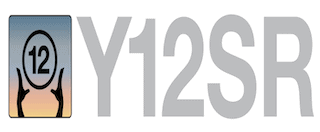 Friday, September 6th
3:00p Check-in
5:30-7:00p Dinner
7:05 – 7:20p Art of Living Orientation (Meeting Space)
7:30 – 9:00p Opening Circle 
Saturday, September 7th
7:00 – 8:30a Y12SR Meeting/Practice 
8:30 – 10:00a Breakfast Break
10:00 – 11:30a: Presentation with Nikki Myers
11:30a – 12:30p Presentation with Guest
12:30 – 2:30p Lunch Break
2:30 – 5:00p Presentation with Guest
5:00 – 7:00p Dinner Break
7:30p Special Event:  Y12SR Dance Party
Sunday, September 8 th
7:00 – 8:30a Y12SR Meeting/Practice 
8:30 – 10:00a Breakfast Break
10:00 – 11:00a Presentation with Guest
11:00a Check-out (Luggage can be held at main reception until departure)
11:00a – 12:30p Panel Discussion
12:30 Closing Circle
**This schedule is tentative and is subject to change
639 Whispering Hills Rd, Boone, North Carolina 28607
Discover deep rest and rejuvenation in our tranquil sanctuary set amidst 380 pristine acres high up in the Blue Ridge Mountains of Boone, North Carolina—the perfect place to begin your journey to wellness.
NOTE Avoid using GPS—it will take you up a private road to a locked gate.  Please use the directions provided on this site.
For room reservations, spa retreats, and Art of Living Retreat Center (AOLRC) signature retreats, we have the following cancellation policy:
Refunds are available (less a $50 processing fee) up to eight days before your program or stay.
Nonrefundable credit toward a future AOLRC program or stay (less a $50 processing fee) is available if you give notice between seven and one day(s) before your program or stay. Credit may be applied to any AOLRC program or stay for one year following date of issue.
No credit or refund is available if you cancel on the arrival day, if you do not show up, or if you leave an event early for any reason. No refund will be available if you attend a program and are dissatisfied with its presentation or content.  AOLRC reserves the right to cancel a program at any time. If AOLRC cancels a program, you will receive a full refund.  Some programs may have special cancellation policies; see individual workshop descriptions.  For all other retreats, please be sure to check the registration page specific to that retreat.
To encourage a healthy environment we ask that guest to not consume alcohol or meat in our public spaces, however, guests may enjoy these items in their rooms.
Our property is always smoke-free.
Yes, we ask that guests with food allergies simply inform us so we can communicate those needs to our chef. Typically, we label potential allergens such as gluten, dairy, and nuts.