Are you ready to release what holds you back, what limits you and the beliefs that weigh you down? Are you ready to connect to your whole self and finally live the life you're meant to?
SoulTreat wellness retreat is calling you!
Join our Wellness Universe World-Changers for a powerful experience of workshops and talks geared towards releasing, resetting, and reigniting that powerful soul of yours.
Get connected to your tribe during activities and our SoulTreat Fair and be fully immersed in experiences of total wellness of mind, body and spirit. Be up close and personal with powerful healers, coaches, teachers, and thought leaders who have created a space for you to show up as YOU. Safe, inclusive, and fun!
Don't wait a moment longer—that restlessness within is simply your calling to go deeper and come out stronger! → View speaker listing and workshop descriptions
A truly soul-healing, soul-filling and soul-connecting retreat and experience, you'll leave with your heart full, new life-long friendships, and the support of our World-Changer community.
This program is open to everyone; all levels of experience. It may be of particular interest to yoga teachers, bodyworkers, and healthcare professionals.
SoulTreat was so powerful and moving for me. It reawakened my spirit. I felt supported and accepted by a truly authentic community.
"This retreat changed the direction of my life!"
"A truly fantastic time of learning, sharing and most of all connecting as a community!"
SoulTreat: Streams of acquaintance merge into rivers of friendship that fill the ocean of awareness and feed the world with love.
"I want to thank The Wellness Universe, Anna Pereira & Shari Alyse for creating a retreat for healers to share not only their work but also a space to fill their cup. The connections I made this weekend will be life-long, the lessons I learned will never be forgotten and purpose that I have found in my work will be honored. My cup is over flowing!"
"This retreat changed the direction of my life!"
"Thank you for creating such a loving and welcoming space to learn & grow!!"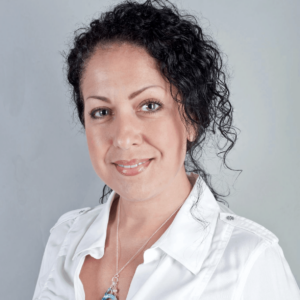 Anna Pereira and our SoulTreat Team are delighted to create SoulTreat for you! Anna has dedicated her life to creating powerful, lasting, positive change for the world. …
All options include daily vegetarian meals from dinner on the night of check-in through lunch on the day of checkout. (Rates below are per person.)
Two Twin Beds
Private Bath
Complimentary Wi-Fi
Delicious Vegetarian Meals
Complimentary Tea/Coffee & Fresh Fruit
Daily Yoga & Meditation Classes
Access to Grounds and Facilities, including Gym & Steam Rooms
SoulTreat 2021
October 21–24 Thursday–Sunday
639 Whispering Hills Rd, Boone, North Carolina 28607
Discover deep rest and rejuvenation in our tranquil sanctuary set amidst 380 pristine acres high up in the Blue Ridge Mountains of Boone, North Carolina—the perfect place to begin your journey to wellness.
NOTE Avoid using GPS—it will take you up a private road to a locked gate.  Please use the directions provided on this site.
Unless otherwise indicated, our programs are open to participants 18 years of age and older.