CEUs available for yoga teachers.
How do you approach your yoga practice? Do you harmoniously move with your body and enjoy challenges yet simultaneously find ease and equanimity, or is there tension and intensity, a ferocity to push your body to its limits?
The practices of yoga do not have to be an intense struggle. This workshop explores how to balance discipline and effort with sweetness and surrender to experience the true essence of yoga.
We naturally live in a constant state of flux, and acknowledging this in your yoga practice can help to create a balanced approach to progressing and evolving.
When you understand the importance of cultivating ease in yoga practice, you can discover a new way of setting goals within your practice; with an acceptance that things don't always go as planned. A disciplined practice will enable you to create positive change—but it is vital to allow peace and calm to exist, too.
Through yoga asana, pranayama, meditation, and yogic lifestyle discussion, you will
Learn to meet yourself with compassion, and maintain a sense of equanimity amidst challenges
Experience the intensity of challenging practices, and the gentle ease of restorative classes— to remind you how to balance discipline and surrender within the flow of your personal practice
Deepen your understanding of the relationship between posture alignment and the breath
Learn how to create yoga sequences that seamlessly integrate effort and ease
Arrive in the present moment, free from the ego mind and cultivate space within yourself for wholeness and well-being.
You will return home with an understanding of how to draw strength and power into your practice while embracing the value of ease and simple results. Ultimately, you will realize that the purpose of your practice is not a particular posture, but a healthy and joyful state of living.
Open to all yoga practitioners; at a minimum, a 6-week introduction to yoga is required prior to this workshop.
CEUs available for yoga teachers.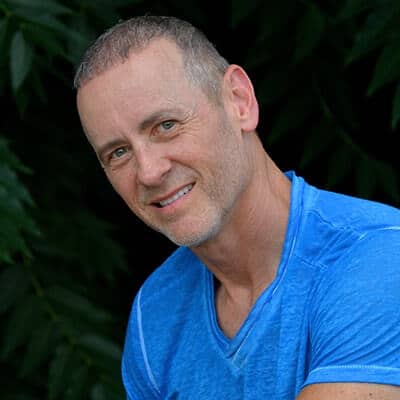 Terry Brown, C-IAYT, CPYI, E-RYT 500, co-director of the Triad Yoga Institute, co-director of East Coast Yoga Therapy, has been a student of Yoga and meditation since 1984. Terry's extensive journey in the study of Yoga has led him to study with a variety of teachers and traditions, however he now considers Aadil Palkhivala, founder of Purna Yoga, his main teacher and influence. Terry is a certified Purna Yoga Instructor and licensed Physical Therapist Assistant. He teaches alignment-based asana to enhance the connection of the energetic and physical bodies, thereby enhancing the yoga poses' benefits and healing effects. Terry also combines his knowledge of the human anatomy and experience in working with physical limitations into his teaching.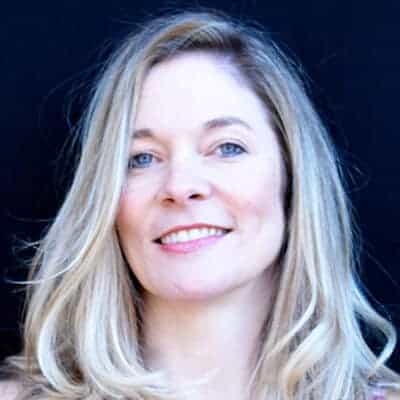 Heather Patton, E-RYT, has been practicing yoga since 1999. She has completed Triad Yoga Institute's Teacher Training certification program, as well as Cindy Dollar's teacher training course. In addition to private instruction, Heather's classes include beginner, intermediate, and senior chair yoga. Her training on the Yoga Wall is utilized in Triad Yoga's Healthy Back and Spine class. Heather leads her students to find their own path from deep within. One of her great joys is sharing yoga and its healing properties at an Alcohol and Drug Treatment facility. She hopes that all will experience the joy that comes from the practice of yoga, and is thrilled watching the lives of her regular clients change through their own dedicated yoga practice.
All options include daily vegetarian meals from dinner on the night of check-in through lunch on the day of checkout. (Rates below are per person.)
The private retreat room has twin beds, a private bath and complimentary wifi.
Shared Retreat Room (2 People)
The shared retreat room has twin beds, a private bath and complimentary wifi. One other person of the same gender will share the room with you. 
Shared Retreat Room (3 People)
The shared retreat room has twin beds, a private bath and complimentary wifi. Up to two more people of the same gender will share the room with you.
Escape and Rejuvenate: A Yoga Retreat
March 13–15, 2020
ARRIVAL DAY
**If your room is not ready, luggage may be stored at reception until the end of the 3:00–6:00 pm session**
3:00 pm Check-in
3:00–6:00 pm Program Session
6:00–7:00 pm Dinner
7:00–7:20 pm Orientation; mandatory for all groups.
DAILY SCHEDULE
6:30–7:30 am Morning Practice
7:30–9:00 am Breakfast
9:00 am–12:00 pm Program Session
12:00–4:00 pm Lunch and Free Time*
4:00–6:00 pm  Program Session
6:00–7:30 pm Dinner
7:30–8:15 pm Optional Meditative Chant/Kirtan
Departure Day
7:30–9:00 am Breakfast
9:00 am–12:00 pm Program Session 
11:00 am Checkout; luggage may be stored at reception.
12:00 pm Lunch is included in your stay this day!
Mealtimes
7:30–9:30 am Breakfast
12:00-2:00 pm Lunch (included on your departure day)
6:00-7:30 pm Dinner
Ayurveda Spa Appointments

Please call the spa in advance to book spa treatments during your free time,  828-264-8382. If a spa appointment is made during a breakfast, lunch, or dinner, guests may request a meal to be boxed for pickup by asking spa reception.
639 Whispering Hills Rd, Boone, North Carolina 28607
Discover deep rest and rejuvenation in our tranquil sanctuary set amidst 380 pristine acres high up in the Blue Ridge Mountains of Boone, North Carolina—the perfect place to begin your journey to wellness.
NOTE Avoid using GPS—it will take you up a private road to a locked gate.  Please use the directions provided on this site.
For room reservations, spa retreats, and Art of Living Retreat Center (AOLRC) signature retreats, we have the following cancellation policy:
Refunds are available (less a $50 processing fee) up to eight days before your program or stay.
Nonrefundable credit toward a future AOLRC program or stay (less a $50 processing fee) is available if you give notice between seven and one day(s) before your program or stay. Credit may be applied to any AOLRC program or stay for one year following date of issue.
No credit or refund is available if you cancel on the arrival day, if you do not show up, or if you leave an event early for any reason. No refund will be available if you attend a program and are dissatisfied with its presentation or content.  AOLRC reserves the right to cancel a program at any time. If AOLRC cancels a program, you will receive a full refund.  Some programs may have special cancellation policies; see individual workshop descriptions.  For all other retreats, please be sure to check the registration page specific to that retreat.
To encourage a healthy environment we ask that guest to not consume alcohol or meat in our public spaces, however, guests may enjoy these items in their rooms.
Our property is always smoke-free.
Yes, we ask that guests with food allergies simply inform us so we can communicate those needs to our chef. Typically, we label potential allergens such as gluten, dairy, and nuts.