Expand your yoga teaching toolkit and embark on an inward journey through the chakras, yoga's energetic system. Experience profound personal healing through the practices of chakra yoga and emerge with the skills to share this with your students.
The chakra system provides a brilliant map to navigate life and offers powerful tools to open, cleanse, and harmonize the energy centers within yourself and your students. 
Immerse yourself in 5 days of Chakra meditation and teachings plus 1 day of silence and a nature hike on the Blue Ridge. 
Designed for yoga teachers of all levels and yoga teachers in training, this chakra immersion will give you greater depth, insight, and practical techniques to lead chakra-inspired yoga classes.
Through in-depth study of the seven primary chakras, the subtle body, pranayama, asana, meditation, mantra, and self-reflection, you will:
Expand your knowledge of the chakra system
Energize and rebalance as you vitalize your own energy centers
Develop a stronger inward connection with enlivening meditations
Gain the knowledge and skills to teach chakra-inspired yoga classes
Return home with an enhanced experiential understanding of the body's energetic system and the confidence to safely and effectively incorporate chakra balancing techniques into your yoga practice. Your knowledge will also bring a new depth and perspective to your ongoing classes.
Items to bring: Mats, blocks, and blankets will be provided, but feel free to bring your own mat and meditation cushion if you prefer.
47 Yoga Alliance & YACEP credit hours available for yoga teachers
Open to all levels of yoga teachers and trainees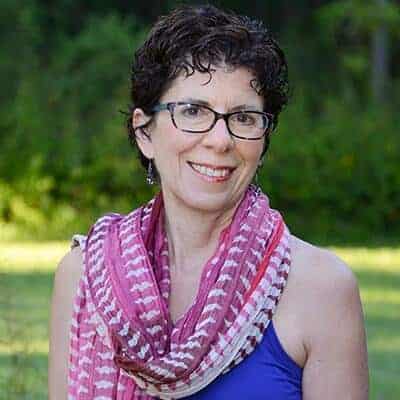 Val Spies, E-RYT500 is the owner and director of the Lotus Pond Center for Yoga and Health, originating in 2003. She has been guiding yoga retreats for 15 years and is the lead teacher the Lotus Pond Teacher Training Programs.  Val is the Yoga for Healthy Living speaker for medical conferences and committee member on the Yoga Alliance Board of Standards.  Together with Melissa Carroll, their expertise is in teaching yoga combined with dynamic, heartfelt sessions on yoga philosophy and creative guidance in retreat immersions.
Larissa Hall Carlson is an Ayurvedic Yoga Specialist and Ayurvedic Practitioner. She is also a Yoga Teacher Training Director specializing in mindfulness, pranayama, women's health, stress relief, and yoga for elite performers. She is co-director for Yoga Journal's online courses Ayurveda 101 and Ayurveda 201: Ayurvedic Psychology; as well as the former Education Manager of Kripalu's Institute for Extraordinary Living, and the former Dean of the Kripalu School of Ayurveda. Larissa leads transformative, empowering, and inspiring classes, workshops and trainings around the world. She is known for her exceptional knowledge, deep practice, and professionalism.  Learn more: www.larissacarlson.com 
All options include daily vegetarian meals from dinner on the night of check-in through lunch on the day of check-out. (Rates below are Per Person)
The private retreat room has twin beds, a private bath and complimentary wifi.
Shared Retreat Room (2 People)
The shared retreat room has twin beds, a private bath and complimentary wifi. One other person of the same gender will share the room with you. 
Shared Retreat Room (3 People)
The shared retreat room has twin beds, a private bath and complimentary wifi. Up to two more people of the same gender will share the room with you.
Check in October 4th after 3 pm
Orientation at 7:00 pm Check out October 10th at 10 am
Daily Schedule
7:15-8:30am – morning yoga class
8:30-9:30am – breakfast
9:30-10:00am – meditation
10:00-12:30 – philosophy/posture clinics
12:30-2:00 – lunch
2:00-6:30 – yoga studies and activities (break at 4pm)
6:30-7:30 – dinner
7:30-8:30 – evening sessions
Additional time off is scheduled for hiking and optional spa services during the full week retreat.
639 Whispering Hills Rd, Boone, NC 28607
Discover deep rest and rejuvenation in a pristine natural setting in the Blue Ridge Mountains of Boone, North Carolina. Set amidst 380 acres of pristine forest high up in the Blue Ridge Mountains is a tranquil sanctuary. The perfect place to begin your journey to wellness. *NOTE* Please avoid using GPS…It will take you up a private road to a locked gate.  Use directions provided on this site.
For room reservations & spa retreats, we have a 24 hour cancellation policy.
For all other retreats, please be sure to check the registration page specific to that retreat.
To encourage a healthy environment we ask that guest to not consume alcohol or meat in our public spaces, however guests may enjoy these items in their rooms. That being said our property is always smoke-free.
Yes, we ask that guests with food allergies simply inform us so we can communicate those needs to our chef. Typically we label potential allergens such as gluten, dairy and nuts.