Stop. Listen. Can you hear it?
The calling. A beacon to return to a place within yourself. A place raw and primitive, wild and free. To be one with the elements: the purest cleansing water, freshest revitalizing air, sacred transformative fire, and fertile abundant earth.  
Are you brave enough to leave behind everything that is familiar and set out on a truth-seeking journey? 
Are you willing to see everything on this journey as a clue and everyone you meet as a teacher?
 Are you willing to face some possibly difficult realities about yourself? 
If so, then the truth that you seek will NOT be withheld from you. You possess innate abilities to undertake this journey and complete the quest. 
As daunting as the path appears, you have the power within you to traverse it and reap the rewards that it holds. You often forget your deep power to accomplish these feats, but if you pay attention, you find that life provides you with the wake-up calls and subtle nudges to spur you into action and guide you in the right direction. 
Undertaking a Wilderness Walk requires you to embrace all aspects of life — love and fear, joy and grief, light and dark. There is no light without shadow nor comfort without pain; to avoid one is to lose the ability to experience the other. 
As long as you continue to flee from the darker aspects, you remain fearful, unseen and unfulfilled. As long as there are parts of yourself that you cannot love and therefore hide from the world, you spend your life running away and blinding yourself to who you truly are. 
Are YOU ready to stop running, hiding, and avoiding?
The Wilderness Walk is a portal into the dark and daunting places that hold the deepest treasures.  
Although the path is formidable, a Wilderness Walker does not have to undertake the journey alone. A tribe of travelers takes the journey together along similar terrain, bearing witness to each other's challenges, victories and discoveries. Being seen by others in this way can allow the Wilderness Walker to feel loved and accepted in ways she or he never had dreamed possible, easing the way to deeper healing. To experience true aliveness, you must be willing to undertake the journey through dark and unknown places to discover life's true riches.  
"There will be times when standing alone feels too hard, too scary, and we'll doubt our abilities to make our way through the uncertainty. Someone, somewhere, will say, 'Don't do it. You don't have what it takes to survive the wilderness.' This is when you reach up deep inside your heart and remind yourself: I AM THE WILDERNESS."  —Brené Brown
We all come to the trailhead and hear the call of the hidden path at some point in our lives.  
Step onto the path and see where it leads.
This life-changing journey is for you… 
If you are tired of repeating patterns that are no longer serving you
If you want to know more about who you are and why you are here
If you desire to uncover your deepest truth
If you want to identify and move through all the blocks and resistance to living a life of purpose and meaning
If you are at the cusp of making some major life decisions and changes
If you feel called to something greater.
Your soul is calling you home.
I came to the Wilderness Walk during a time of transition in my life. I had just left a job of 27 years and was filled with fear about my future. I knew I wanted to find a calling that provided deeper meaning but wasn't sure how to take the next step. I was paralyzed by my fear of failure. The Wilderness Walk showed me how to let go of my fear and build a deeper faith in myself. Through my journey, I uncovered my deeper truth, learned how to listen to my heart and tap into a deeper inner knowing. Now I am far more confident and trust that I am being guided one step at a time."
—Dana, California Tribe
This is a nine week deep sensory virtual journey into your own internal wilderness with a tribe of other like-minded souls. The program includes
Weekly 90 minute coaching calls filled with powerful visualizations, energy healing, spiritual tools and wisdom
Weekly heart work to be done in solitude in order to deepen your relationship with yourself and beyond
An immersive onsite 5-night destination retreat in beautiful Blue Ridge Mountains, where you will be served freshly prepared vegetarian meals in an idyllic setting
Powerful life changing excursions into sacred spaces.
Virtual portion of journey begins on April 1st; on-site retreat May 31–June 3, 2020.
Journey investment $3,695 (includes shared hotel accommodations)
A Deposit of $500 (non-refundable) is due upon approval of application.
Available Payment Options 
4 additional payments of $800.00
3 additional payments of $1,065
2 additional payments of $1,600.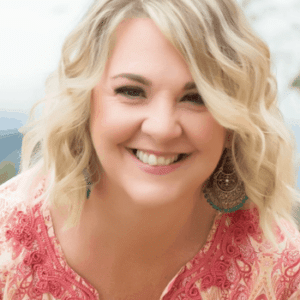 Suzanne Hanna is a healer, visionary, writer, and inspirational speaker. She has helped hundreds of men and women move through their fear and pain as a way to live a more inspired and wholehearted life. Suzanne is the founder and creator of The Wilderness Walk, an experiential hero's journey through the darkness and fear of the inner mind and the pain of the wounded heart in order to help others integrate ALL aspects of their being; both light and dark. She has recently ignited a Healing Revolution through her non-profit organization Global Healing Collective. Her mission is to bring together like-minded individuals and heart centered businesses who are committed to healing themselves and the world.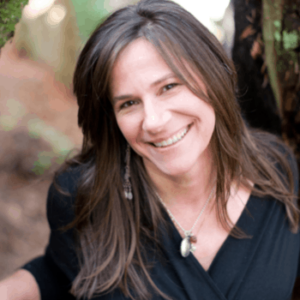 Kimberely Arana is a healer, mentor and spiritual instigator who guides women and men on journeys of powerful change, showing them how to transform the shadows of sabotage, resistance, and disconnection into gold. Using her gifts as an initiated shamanic practitioner and psychic-medium, Kimberely works with people who are at a spiritual crossroads, who feel called to engage deeper soul-awareness and create a life of meaning beyond external achievement. For three decades she's worked with a wide range of modalities including energy medicine, ritual magic, soul retrieval, ancestral and karmic healing, and more. Her strongest passion is bridging the practical world with the divine universe, and the ego's drive with the soul's wisdom.
EVENT NAME
Event Date
Program Session Times (Subject to change.)
Sunday, May 31
4:00  Check-in
6:00–7:00 pm  Dinner
7:00–7:20 pm  Mandatory AOLRC Orientation 
7:30–9:30 pm  Program Session
Daily
7:30–8:30 am  Breakfast
9:00 am–12:00 pm  Program Session
12:00–1:00 pm  Lunch
1:00–3:00 pm  Free time
3:00–6:00 pm  Program Session
6:00–7:30  Dinner
7:30–9:30  Program Session
Friday, June 5, Departure
7:30–8:30 am  Breakfast
9:00–11:00 am  Closing session 
11:00 am  Checkout; luggage may be stored at Reception.
12:00 pm  Lunch is included in your stay on this day.
All times are Eastern Standard Time (EST) unless otherwise noted.
Arrival Day
4:00 pm Check-in begins; Rooms are ready by 4:00 pm, but if you arrive early we will hold your luggage at Reception.
6:00–7:00 pm Dinner
7:00–7:20 pm Guest Orientation Session (Venue: Dining Hall)
Actual schedules and venues may vary; please confirm with Front Desk upon check-in.
Apart from the activities in your program schedule, we offer the following optional complementary activities. (Please join only if your program schedule permits.)
9:45–10:45 am  Yoga |  Thu–Sun
11:00 am–12:00 pm  Mind & Meditation |  Thu–Sun
1:30–2:15 pm  Guided Hike | Assemble at Shankara Reception | Sat
2:30–3:45 pm  Ayurveda Cooking Class* | Tulsi Kitchen
Thu: Sweet Treats • Sat: Chef's Seasonal Recipe
4:15–5:15 pm Yoga |  Wed–Sat
5:30–6:00 pm  Guided Meditation |  Wed–Sat
7:30–8:15 pm  Meditative Chants/Kirtan |  Wed–Sat
Saturday kirtan is outdoor by the bonfire; weather permitting.
*Included with Wellness Escapes and R&R; Other participants: $35.00/per person
Clay Studio
11:00 am–7:00 pm Friday & Saturday
Hand Building $55 | 1 hour
Hours
Wednesday 2:00–8:00 pm
Thursday–Saturday 9:00 am–6:00 pm
Sunday 8:00 am–2:00 pm
We encourage you to also make reservations for consultations, therapies, and treatments at our award-winning Shankara Ayurveda Wellness at least two weeks prior to your arrival date to ensure availability. Please call 828.264.8382 for details. Additional cost.
639 Whispering Hills Rd, Boone, North Carolina 28607
Discover deep rest and rejuvenation in our tranquil sanctuary set amidst 380 pristine acres high up in the Blue Ridge Mountains of Boone, North Carolina—the perfect place to begin your journey to wellness.
NOTE Avoid using GPS—it will take you up a private road to a locked gate.  Please use the directions provided on this site.
Unless otherwise indicated, our programs are open to participants 18 years of age and older.