Do you have the desire to give kids the tools they need to embrace joy and build resilience, regardless of their circumstances?
Join us for this comprehensive certification program for teaching yoga and mindfulness to children and youth — ages 3 to 18.
Kids need skills to help them thrive in the world and navigate the many challenges they face. Yoga and mindfulness practices provide them with practical ways to increase self-awareness and access their inner resources — all while having fun!
A growing body of research highlights the profound benefits of yoga and mindfulness for children. Little Flower Yoga has worked with more than 100,00 kids since 2006, and its teaching is research-based, developmentally appropriate, culturally responsive and trauma-informed.
Through an innovative combination of in-person and online workshops as well as one-on-one mentorship (optional), you will:
Discover how yoga and mindfulness can support effective integration and function of brain, body and nervous system
Learn a clear, structured framework, based on our five element methodology, that will allow you to teach an integrated experience of yoga and mindfulness in any setting
Explore the challenges of teaching in school environments, studios, and community spaces
Get practical information about how to set up new classes and navigate relationships with schools
Learn compassionate behavior management skills
Learn to teach from a trauma-sensitive perspective
Start or deepen your own yoga and mindfulness practice
Receive ongoing support as you build your career
This course is open to all who work with children on a professional or personal basis, including (but not limited to) yoga teachers; parents; teachers; school staff members; therapists; health professionals; and social workers.
Whether you have an established yoga practice or are embarking on this journey with a fresh mind, you will finish this program with the skills and knowledge needed to support young people using yoga and meditation.
This course includes access to 3 hours of webinar content pre-retreat and 10 hours of webinar content post-retreat, including a 6 hour course exploring sharing yoga and mindfulness with children with special needs taught by occupational therapist Allison Morgan.
Certified by Yoga Alliance.
Your Art of Living Retreat Center Week
Your AOLRC week is a very special offering that combines all of the in-person LFY coursework (Level 1, 2 and 3) into a deeply empowering experience, rich with opportunities for your own personal practice. You can take this course as a stand-alone experience, and head home with the tools you need to bring this work into the world, or use it to complete your in-person requirements for LFY Certification.
If you are interested in becoming a Certified Little Flower Yoga Teacher, you'll need to complete some additional requirements that are not included in the retreat: Trauma-Informed Training, Chair Yoga, Mentorship, and reading and writing assignments, all of which can be done from your home. There is no required time frame for completion—you can work toward certification at your own pace. You can learn more about the certification process at littlefloweryoga.com, and if you have any questions don't hesitate to reach out at [email protected]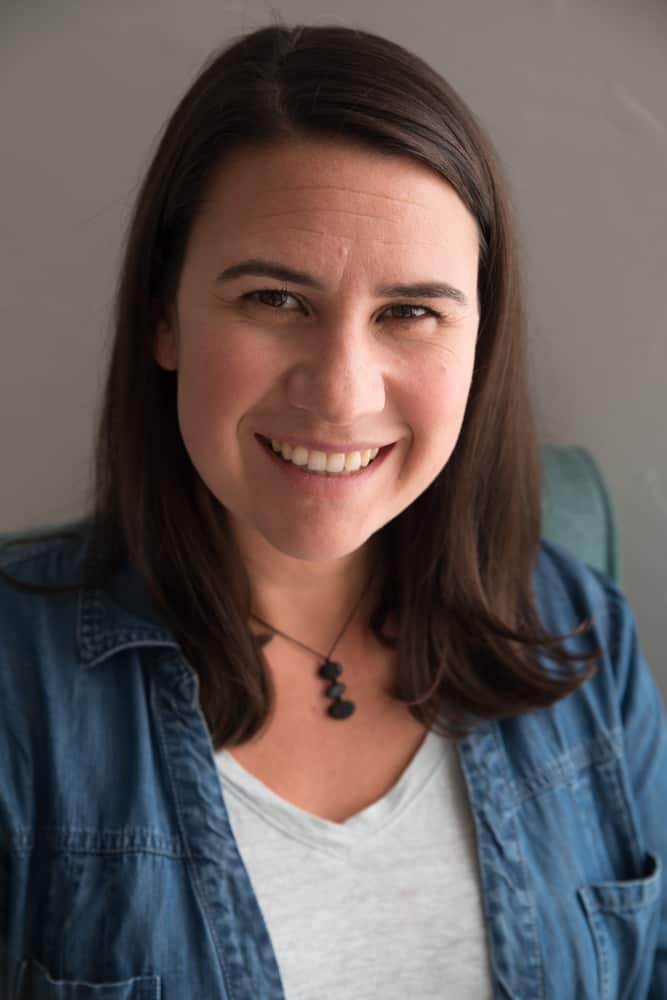 Jennifer Cohen Harper is an educator and author, who works to support all children and teens in the development of strong inner resources through the tools of yoga and mindfulness. Her goal is to help kids, and those who care for them, thrive in the world regardless of circumstances, and navigate the many challenges they face with a sense of personal power and self-awareness. As the founder of Little Flower Yoga, Jennifer brings embodied mindfulness programing and education to schools and community organizations nationwide, serving students, families, educators, and mental health providers. She is an active member of the International Association of Yoga Therapists, and the board president of the non-profit Yoga Service Council, which works to maximize the effectiveness and sustainability of those committed to sharing practices supporting healing, resilience, self-development, community building and positive social change. Jennifer's work has been featured in prominent publications including the NY Times, The International Journal of Yoga Therapy, Publishers Weekly, and Yoga Journal, and endorsed by thought leaders including Dan Siegel, Sharon Salzberg, Rick Hanson and Congressman Tim Ryan. Jennifer is an engaging teacher and presenter, committed to collective growth and learning. She offers powerful information in a practical, easy-to-implement format with warmth, humor and joy.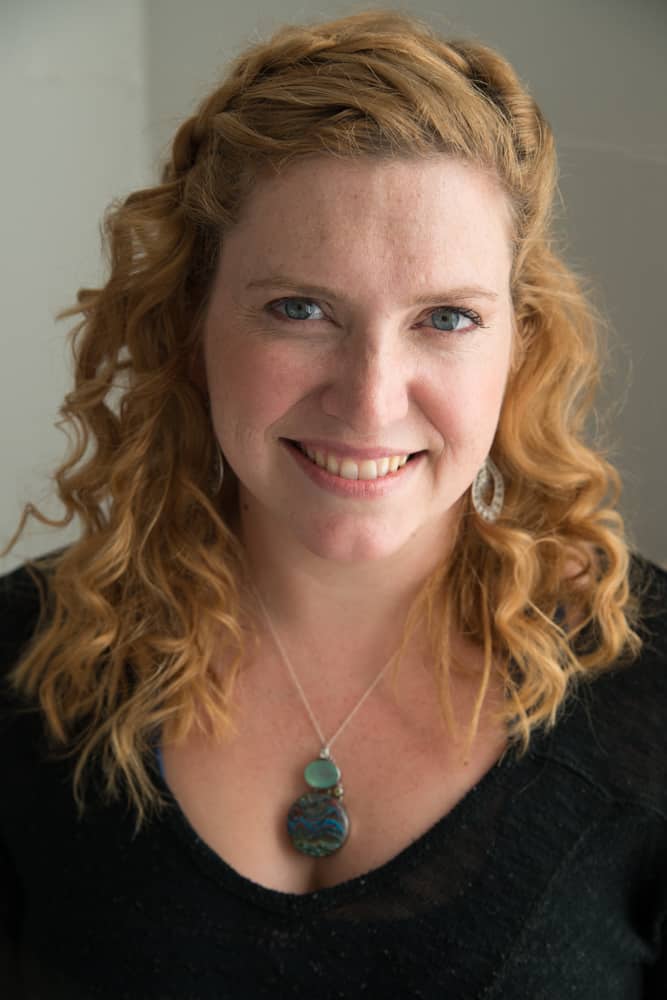 Mayuri Gonzalez is a nationally recognized presenter, author, trainer, and instructor in mindfulness and children's yoga, leading teacher trainings and continuing education seminars throughout the country and internationally. She has 26 years of experience practicing yoga and mindfulness, including 19 years as an instructor, trainer, and coach.
Gonzalez has taught thousands of yoga and mindfulness classes and workshops in schools and community settings. She has completed extensive trainings in a variety of yoga styles, meditation, mindfulness, and children's yoga. She provides therapeutic yoga classes to children and families, and continuing education and conference presentations targeted to mental health and education professionals.
In her role as director of the School Yoga Project (a Little Flower Yoga program that brings yoga and mindfulness classes to more than 9000 children a year in NYC area schools), Gonzalez trains and mentors teachers, counselors, and school support staff. She develops innovative and sustainable programs, products and implementation models to infuse mindfulness, wellness, yoga and social emotional learning into school culture.
She is a contributing author to Transforming Education: Best Practices for Yoga in Schools, a white book published by the Yoga Service Council and Omega Institute, and co-author of Yoga and Mindfulness Practices for Teens Card Deck (PESI Publications, 2017) and Mindful Chair Yoga Card Deck (PESI Publications, 2018).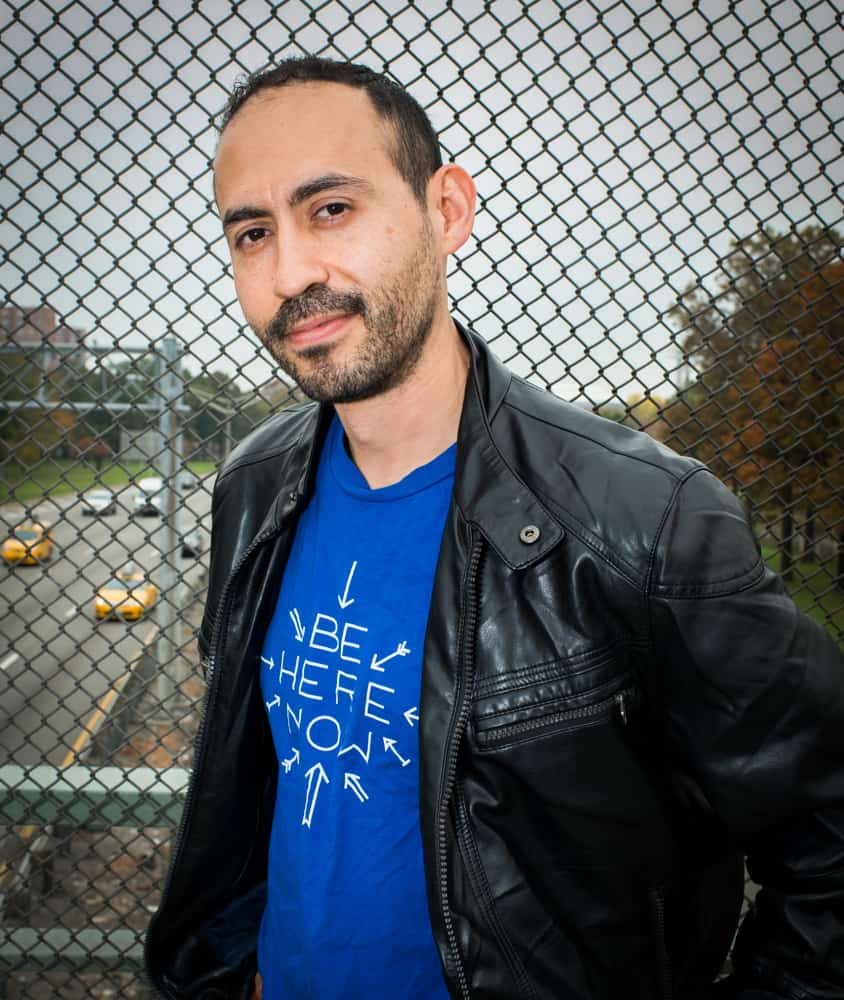 Argos Gonzalez is a teacher, lecturer, and mindfulness and yoga instructor. He has 14 years of experience teaching high school in the Bronx and teaches pre-service and in-service teachers at Hunter College School of Education in NY. Argos is certified through both Mindful Schools and Little Flower Yoga (LFY), and currently serves as the director of professional development for The School Yoga Project, a program of LFY and Lead Teacher for Mindful School's Mindful Teacher yearlong certification program.
Argos was a contributing editor to Best Practices for Yoga in Schools, and his work has been featured in national media including NPR and The Atlantic. As a frequent speaker at conferences including the Kripalu Yoga in Schools Symposium, Bridging the Hearts and Minds of Youth, the Omega Mindfulness in Education Conference and the Yoga Service Conference, Argos is an important member of the yoga in schools community and a trusted expert with a foot in both the yoga, mindfulness, and education worlds.
All options include daily vegetarian meals from dinner on the night of check-in through lunch on the day of check-out.
The private retreat room has twin beds, a private bath and complimentary wifi.
Shared Retreat Room (2 People)
The shared retreat room has twin beds, a private bath and complimentary wifi. One other person of the same gender will share the room with you. 
Shared Retreat Room (3 People)
The shared retreat room has twin beds, a private bath and complimentary wifi. Up to two more people of the same gender will share the room with you.
Little Flower Children's Yoga and Mindfulness Teacher Training
April 12th-19th, 2019
Your Program Session Times (subject to change)
Arrival Day 7:30-9:00 pm
Daily 9:00 am-12:30 pm;  2:00-6:00 pm; Tuesday, April 16th – 7:30-9:30 pm (optional)
Departure Day 9:00-11:00 am (Room check-out is 11 am; Luggage can be held at reception)
General Guest Information
We hope you enjoy your stay with us at the Art of Living Retreat Center. While here, we invite you to immerse in the quiet peace of the Blue Ridge Mountains and connect with yourself. Apart from the activities in your program schedule, there are also opportunities to join daily yoga and meditation classes, restorative Ayurvedic spa treatments, guided hiking trails, pottery classes, evening Kirtans, the outdoor labyrinth or the weekly Bonfire. Here are more details for your stay:
Arrival Day
3:00 pm Check-in begins; Rooms are ready by 3:00 pm, but if you arrive early we will hold luggage at Reception.
6:00-7:00 pm Dinner
7:00-7:20 pm Guest Orientation Session (Venue: Dining Hall)
Mealtimes
7:30-9:30 am Breakfast
12:00-2:00 pm Lunch (included on your departure day)
6:00-7:30 pm Dinner
Optional Complimentary Activities (Please join only if Program schedule permits)
7:30-8:30 am Hatha Yoga Class (Venue: Geeta Hall) During Program Dates only
9:45-10:45 am/4:15-5:15 pm Hatha Yoga Class (Venue: Geeta Hall)
11:00 am-12:00 pm Mind and Meditation Session (Venue: Geeta Hall)
1:30-2:00 pm Yoga Nidra (Venue: Geeta Hall) Saturdays and Sundays only
2:00-3:15 pm Property Tour (Starts at Reception) Saturdays only
5:30-6:00 pm Guided Meditation Session (Venue: Geeta Hall)
7:30-8:15 pm Meditative Chant/Kirtan (Venue: Geeta Hall)
8:30-10:00 pm Bonfire (Below Veda 2; Weather permitting) Saturdays Only
Ayurveda Spa Appointments
We invite you to also make reservations at our award-winning Shankara Ayurveda Spa before arrival, in order to ensure availability. Please call (828) 264-8382 for details.
Our Clay Studio is open Thu-Sun; Hand-building classes and Throwing classes are available by appt. Clay pieces can be glazed and shipped back as well. Please contact our front desk to make an appointment.
Actual schedules and venues may vary; Please confirm with Front Desk upon check-in
Optional Saturday Activities
639 Whispering Hills Rd, Boone, NC 28607
Discover deep rest and rejuvenation in a pristine natural setting in the Blue Ridge Mountains of Boone, North Carolina. Set amidst 380 acres of pristine forest high up in the Blue Ridge Mountains is a tranquil sanctuary. The perfect place to begin your journey to wellness.
Distance from Nearest Airport
34 mins by car without traffic
For room reservations & spa retreats, we have a 24 hour cancellation policy.
For all other retreats, please be sure to check the registration page specific to that retreat.
To encourage a healthy environment we ask that guest to not consume alcohol or meat in our public spaces, however guests may enjoy these items in their rooms. That being said our property is always smoke-free.
Yes, we ask that guests with food allergies simply inform us so we can communicate those needs to our chef. Typically we label potential allergens such as gluten, dairy and nuts.