Overview
The Ayurvedic approach to natural weight balancing is a sustainable approach to weight management.  While some books and blogs leave you on your own and wondering, we guide you through each step of the process so that you are sure your effort – and results – are moving in the right direction.
Customized for you
Your journey to wellness begins with an Ayurvedic Health Consultation and Movement Assessment to explore your current state of health and wellness, health goals, and the barriers between you and your healthiest self.  
Specialty Treatments
Your program builds on your personal assessment, offering authentic Ayurveda treatments that work alongside your lifestyle recharge to slim and tone the body. Your guides will create movement sessions, incorporate meditations, and treatment options base on your individual needs.
Ayurvedic Nutrition
"Oh my goodness! I didn't know Ayurvedic food could taste so good!" This is a frequent response from our guests. Enjoy fresh, seasonal, vegetarian foods and knowledge sessions to take the healing knowledge of Ayurveda home.
We're Here For You
We support you with a follow-up plan, materials, and coaching seesions to help keep your progress on track!
Residential Program
Away on the mountaintop, we take care of your needs. You don't have to worry about the cooking, driving, and all the stress and pressures that life brings.
More Than Just a Fad
Ayurveda is time-tested.  Our environment and program combine to lead you into a sustainable approach to aging, hormonal balance, and ideal weight -naturally.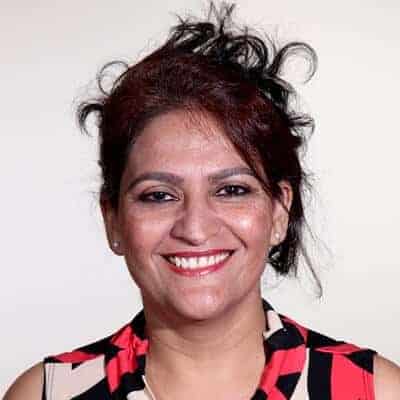 Dr. Poornima is a certified yoga instructor and Health Coach with a Ph.D. in Foods & Nutrition and a special focus on obesity, diabetes, and iron deficiency. As a Health Coach, Poornima has had the pleasure of helping individuals from all walks of life take part in empowerment programs that leverage breathing techniques, yoga, and meditation to reduce stress and promote healthier lifestyles. She is also a RYT-200 certified yoga and meditation teacher with the Art of Living and looks forward to helping people focus on eating well, living well, and embracing mindful living to enjoy both positive inner transformations and outer dynamism.
"It gives me immense joy to share the gifts of meditation, breathing practices, yoga, wholesome living and timeless wisdom I have been fortunate to receive; it is extremely rewarding to see how the practices and processes bring such inner transformation & outer dynamism in everyone's life in such a short time."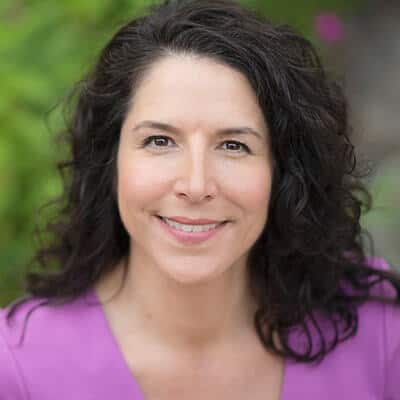 Kimberly Rossi has a lifetime of healthy living to share with you. As a young teen, she learned that poor habits lead to poor health, and she made an early choice to follow a healthy lifestyle and became a balance seeker.  Her resulting confidence, clarity and openness have created an interesting personal and professional path in health and well-being.
She has completed the 500 hour Yoga Teacher Training from Kripalu Center in Lenox, MA in 1998, the Ayurvedic Health Counselor Certification with Kripalu School of Ayurveda in 2004, and the 500 hour Kundalini Yoga Teacher Training with the Kundalini Research Institute in Espanola, NM.  More than that, she has a deep daily practice in yoga and meditation for almost twenty years, teaches and shares the wisdom, and continues to be a student.  She has a deep gratitude to the Ancient Sciences of Yoga, Meditation, Pranayama, and Ayurveda as she believes these are the secrets for being happy, healthy, and whole.
Her professional career has been leading wellness based businesses, in four and five star destinations, for over twenty years, across the country, in Europe, and the Caribbean.  Currently, she is the Director of Business Development at the Art of Living Retreat Center and Shankara Ayurveda Spa, in Boone NC.
All options include daily vegetarian meals from dinner on the night of check-in through lunch on the day of check-out. (Rates below are Per Person)
The private retreat room has twin beds, a private bath and complimentary wifi.
Shared Retreat Room (2 People)
The shared retreat room has twin beds, a private bath and complimentary wifi. One other person of the same gender will share the room with you. 
Shared Retreat Room (3 People)
The shared retreat room has twin beds, a private bath and complimentary wifi. Up to two more people of the same gender will share the room with you.
Sample Schedule
7:30 am – Breakfast
8:30 am – Morning Movement
9:45 am – Gentle Yoga
11:00 am – Guided Meditation
Noon – Lunch
Afternoon Knowledge Sessions, Ayurvedic Treatments
Additional Yoga, Meditation, Walking, or Relaxing and Integrating your experience
6:00 pm – Dinner
7:30 pm – Community Gathering, Singing, Knowledge
639 Whispering Hills Rd, Boone, NC 28607
Discover deep rest and rejuvenation in a pristine natural setting in the Blue Ridge Mountains of Boone, North Carolina. Set amidst 380 acres of pristine forest high up in the Blue Ridge Mountains is a tranquil sanctuary. The perfect place to begin your journey to wellness. *NOTE* Please avoid using GPS…It will take you up a private road to a locked gate.  Use directions provided on this site.
For room reservations & spa retreats, we have a 24 hour cancellation policy.
For all other retreats, please be sure to check the registration page specific to that retreat.
To encourage a healthy environment we ask that guest to not consume alcohol or meat in our public spaces, however guests may enjoy these items in their rooms. That being said our property is always smoke-free.
Yes, we ask that guests with food allergies simply inform us so we can communicate those needs to our chef. Typically we label potential allergens such as gluten, dairy and nuts.