This weekend retreat is designed for women who have experienced the loss of a relationship. You will be supported as you rediscover who you have become — and determine what you want to make of the rest of your life.
It starts with finding yourself again. And then, with new clarity and confidence, you can identify your ideal partner and move through a step-by-step guide to creating your dream relationship.
An opportunity to experience Rebecca Jerrod's signature coaching program: Find me, Find Him, Find Us.
Through group discussion, journaling, meditation, vision boards, one-to-one consultations and mapping, you will:
Get in touch with who you are now through development and discovery exercises
Use techniques including visualization and journaling to create an avatar of your ideal partner and welcome him into your future
Learn how to create your dream relationship and feel a nourishing connection with your dreams
Develop a perfect online dating profile including professionally shot photos accompanied by a makeover consultation by a beauty brand expert stylist
Make breakthrough steps towards overcoming the grief of lost love — whether your loss has been through a break up, divorce or death
You will take home a number of practical tools, including a planner, your vision boards, ideal partner avatar, life map, beauty consultation and professional digital photo pack (3 photos), and a swag bag of gifts. And beyond that, you will be closer to healing from your loss and filling your life with love and joy.
Open to all women.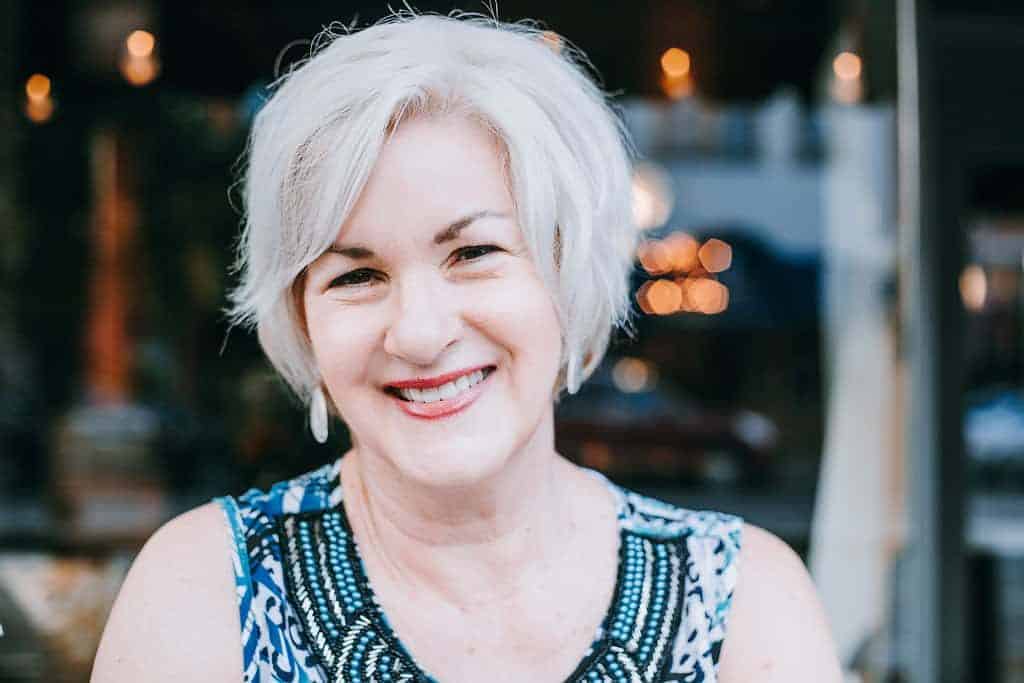 Rebecca Jerrod is a relationship coach specializing in overcoming loss and rebuilding a life filled with love. During her 25 years of coaching she has hosted numerous retreats and workshops for women. She has mentored and mothered seven children — both step and foster/adopted — and currently resides in Roanoke Virginia with her first love, Kenny. Her coaching business, Rebecca Jerrod Coaching, was named in honor of her son who passed in August of 2017 in an auto accident. Rebecca is dedicated to using her experience and skill to support other women in overcoming loss.
Find out more at: www.rebeccajerrod.com
All options include daily vegetarian meals from dinner on the night of check-in through lunch on the day of check-out.
The private retreat room has twin beds, a private bath and complimentary wifi.
Shared Retreat Room (2 People)
The shared retreat room has twin beds, a private bath and complimentary wifi. One other person of the same gender will share the room with you. 
Shared Retreat Room (3 People)
The shared retreat room has twin beds, a private bath and complimentary wifi. Up to two more people of the same gender will share the room with you.
LOST FATES & SOUL MATES
With: Rebecca Jerrod
March 22-24,2019
Friday, March 22
3:00 pm
Check-in 
6:00 pm – 7 pm
Dinner
7:00 pm – 7:20 pm
AOLRC Orientation – MANDATORY FOR ALL GROUPS 
7:30 pm – 9:00 pm
GET ACQUAINTED 
Saturday, March 23
7:30 am – 8:30 am
Morning Meditation/Yoga/Fitness

7:30 am – 9:30 am
Breakfast

9:30 am – 12:30 pm
Program Session Part 1
12:00 pm – 2:00 pm
Lunch
2:00 pm – 4:00 pm
Program Session Part 2
4:00 pm – 7:30 pm
Free Time*
6:00 pm – 7:30 pm
Dinner
7:30 pm – 8:15pm
Meditative Chant — Kirtan (optional)
Sunday, March 24 — Departure Day
7:30 am – 8:30 am
Morning Meditation/Yoga/Fitness
7:30 am – 9:30 am
Breakfast
9:30 am -11:30 am
Closing Session
11:00 am
Check-out (luggage may be stored at reception)
12:00 pm
Lunch is included in your stay this day!
*If a spa appointment is made during a Breakfast, Lunch, or Dinner, guests may request a meal to be boxed for pickup by asking spa reception.
**Meals are served during the following times – 7:30-9:30am for Breakfast, 12:00-2:00pm for Lunch, and 6:00-7:30pm for Dinner. Food will be put away at the ending times, but the dining hall will remain open.
***Please call the spa in advance to book spa treatments during your free time if you are interested. The phone number is (828) 264-8382.
Optional Saturday Activities
639 Whispering Hills Rd, Boone, NC 28607
Discover deep rest and rejuvenation in a pristine natural setting in the Blue Ridge Mountains of Boone, North Carolina. Set amidst 380 acres of pristine forest high up in the Blue Ridge Mountains is a tranquil sanctuary. The perfect place to begin your journey to wellness.
Distance from Nearest Airport
34 mins by car without traffic
For room reservations & spa retreats, we have a 24 hour cancellation policy.
For all other retreats, please be sure to check the registration page specific to that retreat.
To encourage a healthy environment we ask that guest to not consume alcohol or meat in our public spaces, however guests may enjoy these items in their rooms. That being said our property is always smoke-free.
Yes, we ask that guests with food allergies simply inform us so we can communicate those needs to our chef. Typically we label potential allergens such as gluten, dairy and nuts.