Retreat Type
Art of Living
Health & Ayurveda
Meditation & Mindfulness
Online Program
Professional Development & Trainings
Self-Discovery
Retreat Goals
Boost Energy
Calm & Clear Mind
Get Healthy
Relieve Stress

Self-Care
Supporting Health and Well-Being
During this unprecedented time, many on the front lines of social service programs are experiencing a sense of burnout like never before. From first responders to health and human services professionals, today's challenging climate is taking a tremendous toll on their overall mental health and personal well-being.
Art of Living's wellness programs provide time-tested and practical tips, tools, and practices for supporting and sustaining the overall health and wellness of frontline providers and their beneficiaries.
Our workshops engage the mind, body, and spirit connection by offering evidence-based techniques that improve mental focus, bolster resilience, foster calmness, and create long-lasting rejuvenation.
Signs of Caregiver Stress
The physical, mental, and emotional strain of caregiving can be overwhelming and stressful. When you are caring for patients or a loved one, you need to take special care of yourself, too. Symptoms of caregiver stress include
Feeling overwhelmed or constantly worried
Often feeling tired; getting too much sleep or not enough sleep
Gaining or losing weight
Becoming easily irritated or angry
Losing interest in activities you used to enjoy
Feeling sad
Having frequent headaches, bodily pain, or other physical problems.
Benefits
Reduced levels of chronic stress, anxiety and depression
More restful sleep and greater energy throughout the day
Greater levels of overall happiness and satisfaction
Through the evidence-based tools and techniques of meditation, breathwork, Ayurveda, and yoga, you'll discover long-term, sustainable changes personally and professionally. 
Mind, Body, and Nutrition Tools
SKY Breath Meditation. This practice helps people who struggle to clear their minds. From day one, you'll experience increased energy, better manage emotions, and find lasting ease.
Art of Living Yoga.  This gentle series of movements and postures is designed to focus attention inward on the sensations of movement while the breath flows freely—the true essence of yoga.
Ayurveda, the Science of Life. Ayurveda is a natural system of medicine—the oldest holistic health system in the world—originating in India more than 5,000 years ago. It is based on the idea that disease is due to imbalances and stress and  that certain lifestyle interventions and natural therapies can bring about balance between the body, mind, spirit, and the environment. It is a system focused on disease prevention rather than disease management.

Customized Online Curriculum
1, 2, and 3-day workshop modules, varying in length from 2–6 hours
Workshops customized to the needs and parameters of the organization
The Next Best Thing to Being Here
These are live-streaming, interactive sessions with the same expert faculty you'd experience on our campus. You will have ample opportunities to ask questions, voice concerns, participate in discussion, and connect with your group. Pre-requisite: 18 years of age or older
Relieve Anxiety & Stress
Significantly increase mental and physical well-being with proven techniques, including Sudarshan Kriya Yoga—a powerful breathing practice.
Read More
Numerous scientific studies have shown that SKY provides a comprehensive range of significant benefits. Not only does it help with relaxation, but SKY practice settles the mind directly to the deepest state of pure awareness. You'll experience immediate, positive shifts in your energy, clarity, and state of mind.
Emotional Resilience & Regulation
Practical ancient wisdom for dealing with conflict and triumphing over life's hurdles.
Read More
The mind is often focused on the past or future with unproductive, repetitive thoughts, worries, and regrets that make you less aware, less authentic, and less connected with others. With mindfulness practice, you'll gain greater awareness allowing you to consciously reframe negative thinking to more positive perspectives—learning to let go and live with more joy in life.
Increased Energy and Mental Focus
Ancient mindfulness practices open the heart, strengthen the body, clear the mind, and lift the spirit.
Read More
There is evidence to show that chronic stress can cause the onset of anxiety and depression. Likewise, the daily management and impact of anxiety can create stress, and so the cycle perpetuates. Stress heavily impacts the mind state, sleep, general daily functioning, and may cause physical symptoms such as headaches and tension. The body and mind then struggle to manage the increase in stress hormones, which can trigger the body to shift into a permanent 'fight, flight, or freeze' mode, distort perspective leading to negative thinking, and much more. The connection between stress and anxiety is clear, and the approach to the restoration of health must encompass all elements.
Yoga is an effective holistic tool to manage physical, mental, and emotional well-being—daily and in the long-term.
It has been practiced for over 5,000 years and is one of the most natural movements to the body. Have you ever seen a baby or a dog waking up from a nap? Have you noticed how they naturally stretch and perform yoga poses intuitively? 
Yoga consists of natural rhythmic exercise that are calming in nature and help boost the production of the happy hormone, serotonin. In addition, yoga can increase your heart rate variability (HRV), an indicator of the body's ability to respond to stress more flexibly. 
Another aspect of yoga is breathwork, and this can restore present moment awareness to help stabilize the mind from oscillating between past regrets and future worries—a major factor that can trigger anxiety. Awareness also positively enhances the mind-body connection and supports individuals' ability to regulate breathing to rebalance in moments of stress and anxiety.
Improved Sleep Quality
Mindful meditations, yoga, and breathing practices to help you rest, relax, and get a good night's sleep.
Read More
Some of the most beneficial aspects of yoga are the minute changes that come about as you stretch into a pose and come back to your body at the end of a busy day. As a matter of face, a national survey by Harvard Medical School showed that over 55% of the people who did yoga found it helped them get better sleep. Meditation allows you to let go of your day and rest your mind, easing into restfulness.
Live Well With Ayurveda
Lifestyle choices have a big impact on well-being. Learn how to balance your mental, physical, and emotional wellness through the life-enhancing power of Ayurveda.
Read More
Contemporary society is evolving at an ever-increasing rate, at a speed far greater than our minds and nervous system are capable of replicating—there is information and stimulation overload. The rise in anxiety and stress-related diseases is a natural consequence. Learning how to balance your mental, physical, and emotional wellness through various lifestyle changes is fundamental to living well.
The Ayurvedic routine is a powerful way to regulate the system and provide daily balance. The daily routines are based around the cycles of nature—when these routines are established, and we are in harmony with our natural rhythms, including the seasons, it provides a strong foundation for overall wellness. The practices are very simple and include oral and personal hygiene, meal times, sleep schedules, care for the senses (eyes, ears, mouth, and skin), bathing, exercise, and meditation practices, which all bring balance to an otherwise chaotic world. The practices are very simple, easy to integrate into even the busiest of lives, and all bring balance to an otherwise chaotic world.
Support Immune System
Research proves that eating nutritious food is not just good for the body AND the mind but it also boosts overall health.
Read More
In the health and wellness system of Ayurveda, it is recognized that each individual has a unique genetic makeup or constitution, and foods that are good for one individual may be bad for another. For example, certain types of food like spicy or fermented foods may be beneficial for some, while harmful to others. If you are not eating the right food for your unique body type, and your digestion is not functioning correctly, it can cause toxic build-up or inflammation in your body which can result in anxiety and depression and further imbalance. 
This is just one reason why an individualized approach to health and well-being is important. 
We'll help you determine which foods are best for optimizing your well being.
Independent studies have shown that SKY, the key technique of the program, significantly
Reduces levels of stress, anxiety, and depression
Increases levels of antioxidant enzymes which protect us from many diseases and rapid aging
Improves amount and quality of deep sleep.
In 2020, a group of Yale researchers published a study evaluating classroom wellness training programs incorporating breathing and emotional intelligence strategies. In the study, the Art of Living's SKY Campus Happiness was found to be most beneficial, reporting improvements in six areas of well-being: depression, stress, mental health, mindfulness, positive affect, and social connectedness. Read the YaleNews article here.
SKY research can be found in more than 100 journals, including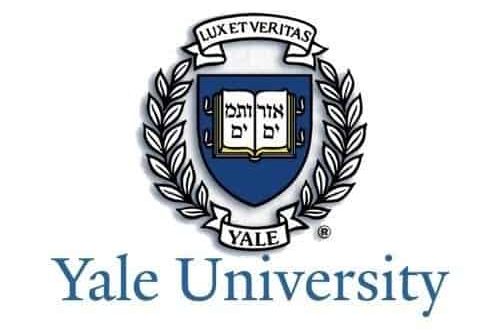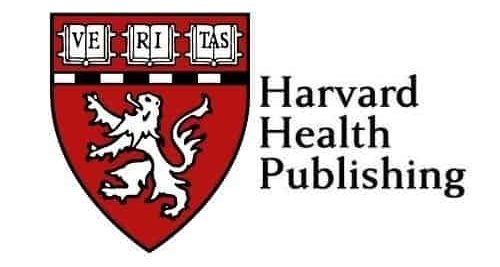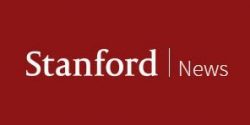 "The Art of Living Wellness Workshop sessions were extremely helpful in suppor/ng our staff's self-care, and in turn their capacity to be more mindful in their work with our clients was greatly increased."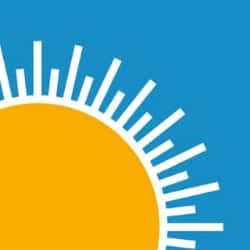 Art of Living faculty are teachers from all over the world who integrate their passion for teaching with a dedication to service of others. Inspired by their own personal experiences of transformation and joy, our teachers blend ancient, timeless wisdom with contemporary approaches to well-being to bring you a heart-based approach rooted in the authentic, effective techniques of Ayurveda, meditation, and breathwork—the very best of health and wellness.
Extremely Helpful
Mary Onama, Executive Director of Vic;ms Services Center of Montgomery County
"The Art of Living Wellness Workshop sessions were extremely helpful in suppor/ng our staff's self-care, and in turn their capacity to be more mindful in their work with our clients was greatly increased."
Life Changing Experience!
Bonnie M.
"Wonderful, genuinely loving instructors. This was a life changing experience!"
Eye-Opening
Retreat Participant
"An eye opening experience—very unique. Faculty kept us engaged and answered patiently."
Incredibly Relaxing & Resetting
Virtual Wellness Program Participant
"I LOVED the breathing section today. It was incredibly relaxing and resetting."
"The experience has changed my life, the Art of Living instructor is amazing."
Feeling Grateful
Virtual Wellness Program Participant
"Grateful for breath and peace. I learned a way to relax my neck muscles."
"We came out of the course with so much knowledge and great tools to take into everyday life."
Great to Connect
Virtual Wellness Program Participant
"It was great to come together virtually with my colleagues and share something special together."
Naturally Relaxing
Terri H.
"The breathing practice and meditation are wonderfully restorative. The Art of Living instructor was delightful and very knowledgeable."
Ready to Take on the World
Renee M.
"The Art of Living instructor was absolutely fantastic. The conversations and practices were healing. Leaves you ready to take on the world."
Retreat Cancellation Policy
Refunds are available (less a $50 processing fee) up to eight days before your program. 
Nonrefundable credit toward a future AOLRC program or stay (less a $50 processing fee) is available if you give notice between seven and one day(s) before your program or stay. Credit may be applied to any AOLRC program or stay for one year following the date of issue.


No credit or refund will be given if you cancel on the program start date, if you do not show up, or if you do not complete the program. No refund will be given if you attend a program and are dissatisfied with its presentation or content.
AOLRC reserves the right to cancel a program at any time. If AOLRC cancels a program, you will receive a full refund. Some programs may have special cancellation policies; see individual workshop descriptions.
Your program is hosted on Zoom. In order to participate, you will need one of the following:
Computer: Windows or Mac computer with speakers and a microphone. (Note: Webcams are recommended but not required.)

Mobile Device: iOS or Android 

Phone: mobile, desk or landline.
You can find out more about using Zoom here. 
Once you register and reserve your spot, you will receive a confirmation email with detailed instructions on how to access the online sessions. If you have any problems or questions, please feel free to reach us at 800-392-6870.