Retreat Type
Featured Presenters
Must Be 18+
Self-Discovery
Spiritual
Retreat Goals
Personal Development
Please Note
In alignment with the CDC guidelines, all guests will be required to show proof of vaccination OR a lab-certified Covid-19 test that produced negative results taken within 72 hours of their arrival at the Center when checking in.
Join award-winning author and channel Paul Selig as he leads you on a deeply transformational retreat where you will work directly with his Guides and experience a practical program for achieving personal growth and overcoming obstacles that are hindering you along the way.
Paul's teachings are praised for their ability to help bring clarity to challenging life situations including relationships, career path, self-destructive behaviors, self-confidence, identity, and purpose. This is an opportunity to go deep inside and discover yourself.
"Trust yourselves, please, to embark on this journey with us. Trust yourselves, please, to know each station as it reveals itself to you. And trust us, if you wish, to direct you only in the ways that you require." – Paul Selig via his Guides
In this Workshop, You Will
Receive individual instruction and teaching from Paul's Guides
Become attuned to a higher frequency in a way that you can trust and feel
Learn to send and receive healing energies
Develop your own abilities as an empath
Free yourself from patterns of limitation and fear
Gain tools to transform your life and awaken to your own divine nature.
Through lectures, attunements, Q&A, energy work, empathic work and various exercises, Paul and his Guides will lead you on an unprecedented journey of self-development to achieve new levels of alignment, healing and life purpose.
The retreat is suitable for those 18 and over.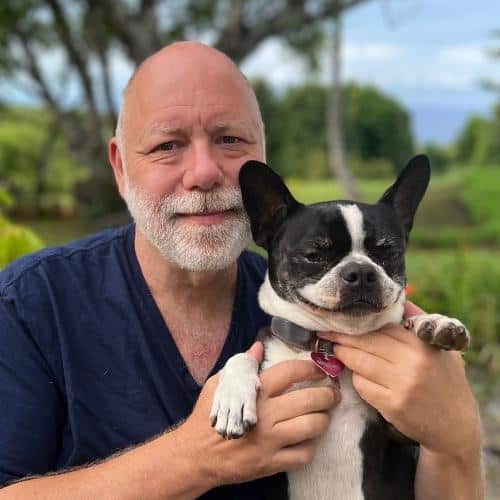 Paul Selig is considered to be one of the foremost spiritual channels working today. In his breakthrough works of channeled literature, including I Am the Word, Paul has recorded an extraordinary program for personal and planetary evolution as humankind awakens to its own divine nature.
Aside from having taught hundreds of acclaimed channeled workshops internationally, Paul serves on the faculty of the Omega Institute, Kripalu, and the Esalen Institute. Also a noted academic, Paul serves on the Board of Trustees at Goddard College and served on the faculty of NYU for over 25 years.
Paul was born in New York City and received his master's degree from Yale. A spiritual experience in 1987 left him clairvoyant. As a way to gain a context for what he was beginning to experience he studied a form of energy healing and began to "hear" for his clients. Described as "a medium for the living," Paul has the unique ability to step-into and "become" the people his clients ask about, often taking on their personalities and physical characteristics as he "hears" them telepathically. His unique abilities have been documented in the Biography Channel series The Unexplained and ABC's Nightline.
See Bio Page
Highly Recommend Coming
Natasha S.
Experiencing the energy in the room is worth it. The material that emerges and the attunements are exquisitely powerful and transformative. These workshops have brought this material to life for me in such a dynamic way so that the teachings have penetrated deeply into my being and my daily life.
Safe, Loving Space
Bill H.
Paul likes to describe himself as "just the guy who sits in the chair," but his finely-tuned abilities enable transmission of the highest level of teachings I've heard, and his kindness and compassion provide a safe, loving space for participants to fully receive the Guides' wisdom.  Watching Paul work psychically during the class is simultaneously fascinating, insightful, entertaining, and moving...
Life-Changing Experience
Austin T.
In my 25 years, I find this without a doubt to be the most humbling, liberating, and life-changing experience, one that I will hold dear to my heart forever. You have changed the trajectory of my life for the amazing. This will always be remembered as both, my favorite weekend of my life, and the one that helped me realize all that we are in Truth.
Truly Amazing!
Jeanette B.
Attending this workshop was truly amazing! Being a lifelong junkie of spiritual and self-help, I am much more selective and cautious now about where I go and who I listen to...what really stood out for me is the gift Paul himself brings to this. He is honest, vulnerable, and just straight up REAL! Words limit the shift I am feeling—It is a gift beyond anything I can accurately express. Thank you so so much!
Tranformational!
Vickie L.
Words seem inadequate to describe but I will say that the Paul was spectacular in presentation, demeanor, delivery and energetic communication. Tranformational! Great accommodations! Thank you, thank you, thank you.
This workshop feels like the most important experience of my life. The feeling of community, unconditional love and raised vibration have been eye opening, and transformative. I am beyond grateful to Paul, the guides and my fellow attendees. Delicious, healthy food. Lovely setting.
$275 per person/per night
All options include daily vegetarian meals from dinner on the night of check-in through lunch on the day of checkout. (Rates below are per person.)
King bed or two full beds
Flat screen TV
Refrigerator
Private bath
Hair dryer
Complimentary Wi-Fi
Daily delicious vegetarian meals
Complimentary tea/coffee & fresh fruit
Daily yoga & meditation classes
Access to fitness & steam rooms
Paul Selig's Summer Retreat
August 16–20, 2023
Subject to change.
Wednesday 7:30–9:00 pm
Thursday 9:30 am–12:00 pm and 3:30–5:30 pm
Friday 9:30 am–12:00 pm and 3:30–5:30 pm; 7:30–9:00 pm
Saturday 9:30 am–12:00 pm and 3:30–5:30 pm
Sunday 9:00–11:00 am  Room checkout is 11:00 am;
luggage may be held at Reception.
All times are Eastern Standard Time (EST) unless otherwise noted.
Arrival Day
4:00 pm Check-in begins; Rooms are ready by 4:00 pm, but if you arrive early we will hold your luggage at Reception.
6:00–7:00 pm Dinner
7:00–7:20 pm Guest Orientation Session (Venue: Dining Hall)
Actual schedules and venues may vary; please confirm with Front Desk upon check-in.
Apart from the activities in your program schedule, we offer the following optional complementary activities. (Please join only if your program schedule permits.)
9:45–10:45 am  Yoga |  Thu–Sun
11:00 am–12:00 pm  Mind & Meditation |  Thu–Sun
1:30–2:15 pm  Guided Hike | Assemble at Shankara Reception | Sat
2:30–3:45 pm  Ayurveda Cooking Class* | Tulsi Kitchen
Thu: Sweet Treats • Sat: Chef's Seasonal Recipe
4:15–5:15 pm Yoga |  Wed–Sat
5:30–6:00 pm  Guided Meditation |  Wed–Sat
7:30–8:15 pm  Meditative Chants/Kirtan |  Wed–Sat
Saturday kirtan is outdoor by the bonfire; weather permitting.
*Included with Wellness Escapes and R&R; Other participants: $35.00/per person
Clay Studio
11:00 am–7:00 pm Friday & Saturday
Hand Building $55 | 1 hour
Hours
Wednesday 2:00–8:00 pm
Thursday–Saturday 9:00 am–6:00 pm
Sunday 8:00 am–2:00 pm
We encourage you to also make reservations for consultations, therapies, and treatments at our award-winning Shankara Ayurveda Wellness at least two weeks prior to your arrival date to ensure availability. Please call 828.264.8382 for details. Additional cost.