Overview
Wouldn't you LOVE to be able to facilitate people making real changes and having lasting healing?
Some coaching, psychology, and ministerial programs teach only intellectual practices. They teach formulas and strategies. But a truly healing therapy session is all about being able to be in your heart and meet your client from that space.
When you come at people from the intellect, it often creates more judgment and prolongs suffering for both you and them. You might be able to seem to achieve a temporary fix, but that just delays real healing.  When you approach your clients from a spiritual, heart centered place, you open the opportunity for true, lasting transformation and that's what people desire – real change.
Whether you're already a licensed therapist, counselor, healer, practitioner, teacher, minister or still studying, this intensive training will assist you to increase your feelings of confidence and your success in working with clients. You will be able to support your clients in moving out of pain, into living miraculous lives and making their dreams come true.
Taking the Spiritual Counseling Intensive was the best decision of my life.
The transformations I experienced were life changing.
Lorri Gifford, Coach
This Spiritual Counseling Training Intensive program is a multi-layered, thorough and profoundly deep, rigorous training for those who would like to become masterful at Spiritual Counseling. This includes opening up your intuition, healing your life, and becoming truly masterful. For most of us this is something we achieve over many years of deep inner work, training and study, however, this training will help you speed up the process so you can be truly helpful to others sooner.
Learn more about:
Spiritual Counseling
Certification
Testimonials
Open to anyone with a desire for deep inner work.
If you would like to receive CEU's  please contact [email protected] for assistance.
About the Teachers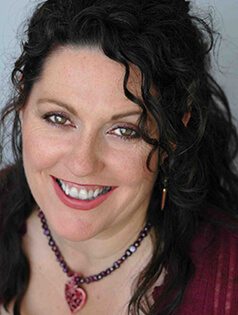 Jennifer Hadley has led over 50,000 spiritual seekers to unlock the secret of becoming more successful and helping more of the people they want to serve. She has been working as a spiritual writer, speaker, teacher and counselor in Los Angeles since 1998. An active minister, Science of Mind practitioner and spiritual counselor, Jennifer completed all her training at and is licensed by the Agape International Spiritual Center – a trans-denominational spiritual community founded by Rev. Dr. Michael Beckwith, who is well known for his appearances in The Secret and on Oprah, Larry King and others.
Jennifer Hadley has felt the difference in her life, and seen the changes brought forth as a result of aligning with her Holy Purpose. Jennifer teaches classes in how to move out of being a prisoner of the ego to living in the flow of Love. You can find Freedom. You can feel truly masterful at all times. This is your inheritance! More

Learning Outcomes
Each day focuses on different aspects of counseling work to give you a solid foundation on all levels.
Part of the training will be lecture but the majority of the time will be spent in group and one on one interactions, allowing for real-time application, insight and improvement.
It will be a small, intimate group, so you'll get plenty of individual attention and assistance.
You'll become familiar with various exercises and practical tips and tools to immediately get results and increase the effectiveness of your work with clients.
This training is deeply transformative and what you learn and apply in this intensive training will benefit everyone in your life.
Here are some of the topics we'll be going into depth on:
ATTRACT MORE CLIENTS
Magnetize and attract the perfect clients for you to be of service to
REMOVE BLOCKS TO SUCCESS
Discover your hidden blocks to success and how to heal them
BENEFIT MORE PEOPLE
Get out of your own way so your counseling practice can thrive and benefit more people
INCREASE CONFIDENCE
Release resistance, reluctance, shame, fear of failure and unworthiness that keep you playing small and repelling clients
UPLEVEL YOUR MARKETING
Improve the promotion and marketing of your services
SUCCESS WITH DIFFICULT CLIENTS
How to get back into your heart when your client is triggering you
INCREASE INTUITION
Tap into your intuitive guidance to bring about miraculous transformation in a counseling session
BE MORE EFFECTIVE
Learn how to quickly recognize and eliminate the thoughts and beliefs that are the root cause of suffering. Create miraculous healing
APPLY SPIRITUAL PRINCIPLE
Deepen your own spiritual practice, and anchor yourself to be a more beneficial presence for your clients.
Schedule
On ALL mornings except Sunday (final morning):
Silence and inner focus until our start time, unless in a counseling session
Monday – Day 1
3:00 – 6:00      Participants check-In
6:00 — 7:00     Dinner available in main dining room
6:45 – 7:00      Art of Living Retreat Center Orientation (required)
7:00 – 9:30      Opening – experiential learning
HOMEWORK for the morning:  Fearless moral inventory of reasons why you shouldn't do this – all the self-judgment and insecurity.
Tuesday – Day 2
7:30 – 9:30      Breakfast available in main dining room – observe the silence
9:30 – 12:30   Morning Session – experiential learning
12:30 to 1:30  Lunch available in main dining room
JH has 1pm class with Venerable
2:30 – 4:30      Afternoon Session – experiential learning
4:30 – 6:00      Individual Sessions
6:00 – 7:00      Dinner available in main dining room
7:00 – 9:30      Evening program – Movie? & Discussion
Wednesday – Day 3
7:30 – 9:30      Breakfast available in main dining room – observe the silence
9:30 – 12:00   Morning Session – experiential learning
12:00 to 1:00  Lunch available in main dining room
JHH has  class at 1pm to 2:30
2:30 – 6:00      Afternoon Session – experiential learning
6:00 – 7:00      Dinner in main dining room
7:00 – 9:00      Individual Sessions –
Thursday – Day 4
7:30 – 9:30      Breakfast available in main dining room – observe the silence
9:30 – 12:30   Morning Session – experiential learning
12:30 to 1:30  Lunch available in main dining room
2:00 – 4:30      Afternoon Session – experiential learning
4:30 – 6:00      Individual Sessions
6:00 – 7:00      Dinner in main dining room
7:00 – 8:30      Fire Pit – New Moon – Fire Puja
Friday – Day 5
7:30 – 9:30      Breakfast available in main dining room
9:30 – 12:30   Morning Session – experiential learning
12:30 to 1:30  Lunch in main dining room
2:00 – 5:30      Afternoon Session – experiential learning
6:00 – 7:00      Dinner available in main dining room
7:00 – 9:00      Individual Sessions – Spa evening – your choice
Saturday – Day 6
7:30 – 9:30      Breakfast available in main dining room
9:30 – 12:30   Morning Session – experiential learning
12:30 to 1:30  Lunch in main dining room
2:00 – 4:30      Afternoon Session – experiential learning
4:30 – 6:00      Individual Sessions
5:30 – 7:30      Dinner in main dining room
7:00 – 9:30      Evening program – Movie? & Discussion
Sunday – Day 7
7:30 – 9:00      Breakfast available in main dining room
9:00 – 1:00      Closing Session – experiential learning
1:00 to 1:30   Lunch in main dining room
Checkout time 11am