Overview
Being stuck in your story and trapped by your emotions is an undesirable place to be. We are so busy putting up a brave front and resisting the pain and suffering going on inside us. We have the opportunity to learn how to lean into those emotions, feel and understand them, let them go and replace them with authentic feelings of self-love and peace.
The time has come for you to be the woman who you were created to be. Learn how to use your emotions, life challenges and feelings of inadequacy as stepping stones into a world you never dared to imagine was possible—a place where you are happy, peaceful, awakened and in love with yourself and everything around you. Together, let's Take the Leap!
During this retreat, you will
Learn to recognize what is keeping you stuck
Be guided through specific, concrete steps to release the root cause of your struggles
Acquire the skills needed to create more of what you want in your life.
You will leave with an awakening of your True Self and a personal toolbox of strategies that can be incorporated into daily living allowing you to overcome triggers and experience increased self-love, harmony and empowerment.
If you are ready to make the lasting changes in order to live the life you've always wanted, this retreat is for you!
There is an early bird registration discount of $100 until October 1.
About the teacher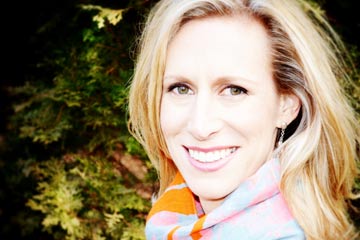 Kristen is an author, speaker, transformational coach and owner of Creative Connection, PLLC, a private practice in which she shares her unique approach in both individual and group settings. Drawing from her 17 years as an occupational therapist and her 13-year inner journey she shares concepts based in neuroscience and spirituality. Her understandable and simple method for transformation offers specific tools and strategies that allow clients to discover the courage and ability to shift their lives. See more at kristenoliver.com

Schedule
Friday
3pm: Check in
5:30-6:30pm: Dinner
6:45: Orientation
7:15-10pm: Session 1
8:30-10pm: Fire Pit (To be confirmed)
Saturday
7:30-9am: Breakfast
9:15am-12pm: Session 1
12:00-1:15pm: Lunch
1:30-4pm: Session 2
4-6pm: Free time
4:30-5:30pm: Optional yoga on patio
6-7pm: Dinner
7:15-9pm: Session 3
Sunday
7:30-9am: Breakfast/pack up
9:30-12:30pm: Session 1
12:30pm: Lunch
Date & Time
Starts: Oct 27, 2017 03:00 PM
Ends: Oct 29, 2017 12:30 PM
Rate
Starting at $603
Includes tuition, room & board