Discover Your Infinite Nature
The mind can get lost in countless rabbit holes,  of doubt, worry, anger and so on. In this unique program, you will explore not just one, but many different ways to free the mind and discover your infinite nature, guided by Gurudev Sri Sri Ravi Shankar.
When the mind gets trapped, what to do?  In Unveiling Infinity, you will be guided  through various meditations and practices to free the mind.  Each practice is unique, yet each one also leads the Mind towards one goal:  freedom and an experience of your own infinite nature.
Parts of the program are based on Vigyan Bhairav, an ancient Sanskrit text,  full of secrets of Deep meditation.  However, where the original text is ancient and hard to grasp,  Sri Sri brings the heart of the practice to life in a way that is both approachable, fun and powerful.
If you have ever wanted to find more balance, but thought that "meditation is not for me," then this is the ideal program, because it presents not just one, but many techniques to free the mind.
Through the program, participants can:
Let go of past pain and trauma
Release concepts that no longer serve us
Move from limitation to expansion
Experience freedom within
Unveiling Infinity is a remarkable series of processes,  which are both rare and eye opening. During this event, you will unveil a whole new perspective on life.
Program Combos
To combine Unveiling Infinity with our popular signature program, the Happiness Retreat, please click here.
To combine this program with Unveiling Infinity 2, the follow-up course, please click here.
Prerequisite for Unveiling Infinity 1:
• Open to all, ages 18 yrs and above
Sri Sri Ravi Shankar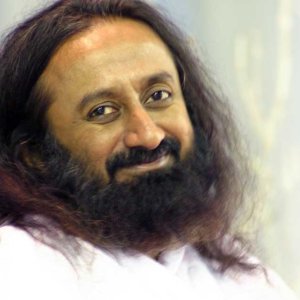 Gurudev Sri Sri Ravi Shankar is a humanitarian, spiritual leader and an ambassador of peace and human values. Through his life and work, Sri Sri has inspired millions around the world with a vision of a stress-free, violence-free world. He has designed programs that provide techniques and tools to live a deeper, more joyous life and has established nonprofit organizations that recognize the human identity beyond the boundaries of gender, race, nationality, and religion.
Course Logistics
CHECK IN: Dec 27th, 10AM – 2PM
COURSE STARTS: Dec 27th, 2018, 7pm (doors open at 6:30pm for seating)
COURSE ENDS: Dec 28th, 2018, 9pm after satsang
CHECK OUT: Dec 29th, 2018, 9am (during breakfast break)
• Please make your travel plans according to the check in & check out information provided
• Please reserve extra night(s) stay for early arrival or late departure during registration