Amber Shadwick Bennett is a nationally recognized professional who holds a high reputation in the wellness industry. Amber is soulful and compassionate about everyone's journey. She meets individuals where they are and offers master-level guidance for the full spectrum of wellness. Her genuine nature and passion work together to inspire and empower individuals toward healthier decisions and overall improved quality of life.

Formerly the founding member and director of program development at Skyterra Wellness Retreat, she has created multiple destination wellness programs with an unparalleled experience. Amber's journey to wellness and teaching has transpired through the years and amongst many disciplines. Her background in fitness, kinesthetics, yoga, and Ayurveda provide a rooted and balanced foundation for health, healing, and well living. She is ready to share and honor you with compassion, energy, and grace. ambershadwick.com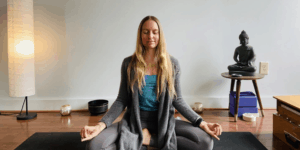 If you are feeling anxious or nervous about the upcoming transition of our nation and states re-opening, you are not alone.
Read More »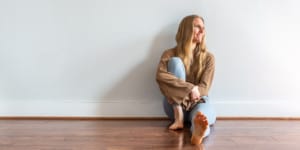 ​Stress, as we all are experiencing, is not one size fits all. Understanding the levels of the mind (i.e. Ayurveda's model of the mind: Chitta,
Read More »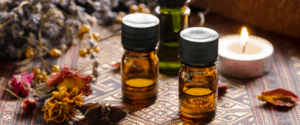 As the world reports more COVID-19 outbreaks, it's important to recognize that just stress alone can weaken one's immune system. This can make make one
Read More »