Gain a greater vision of who you are
Within you lies vast, untapped possibilities waiting to be discovered. Through the Happiness Retreat this potential is set free and you gain a greater vision of who you are.
In the Happiness Retreat, discover that you have the ability to live in the present moment, happy –
not as a concept but as a concrete experience.
One Weekend: A lifetime of possibility
We could be happy right now, if only our mind were relaxed and calm. But we lose sight of our innate happiness, by the constant bombardment of thoughts and going back and forth between worrying about the future and regretting the past.
Overview
Make the choice to truly thrive in life. So often we wait for the weekend, a vacation or celebration to live our desired life and feel fully alive and happy.
Imagine being able to access the warm glow of happiness throughout your day. The Happiness Program equips you with a toolkit of techniques to get you through even the most challenging of times to create a more easeful, peaceful day whenever you chose.
Begin your journey to a more joyful, whole and happy life.
Through the Happiness Program:
Gain a greater sense of happiness and enthusiasm
Reduce your stress
Increase confidence
Experience more ease in interpersonal skills
Enhance your creativity
Learn the transformative power of Sudarshan Kriya®. Based on ancient Vedic knowledge, the technique uses natural rhythms to get you unstuck.
Experiences: Helping You Thrive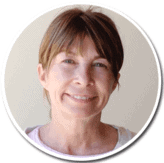 "I'm much more optimistic about my future. I feel that I'm not alone. I feel happier, more energetic and just better all around. I just feel fulfilled."
– Valerie S.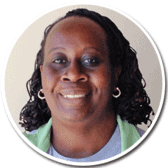 "I've learned from the course to be happy exactly where I'm at at this point in time. I can feel the lightness and the shine in myself – just free and calm.
– Vera P.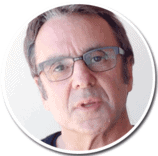 "The breathing techniques that I learned, particularly the Kriya, I found very calming and very relaxing and something I hope to incorporate into my daily life."
– John S.
Increases Well-Being Hormones: Science-backed Results
Independent research has shown Sudarshan Kriya, the key technique of the program, significantly:
Reduces levels of stress
Supports the immune system
Relieves anxiety and depression
Increased levels of antioxidant enzymes which protect us from many diseases and rapid aging. [6, 23, 27]
Read Additional Peer-Reviewed Results and References

Quiet Spaces, Great Views
We provide quiet spaces and trained teachers so you can immerse yourself in the retreat experience. As one participant shared, "The silence here is breathtaking". It is this beauty and the silence of the mountains that help awaken the mind to the peace and happiness within.
Trained instructors are here to assist you every step of the way. They are skilled in sharing concrete techniques that you can take home with you and begin your journey to a joyful life.
The land itself is an incredible resource too. Surrounded by nature, there are plenty of opportunities for hiking and nature-viewing on this patch of forest on top of the Blue Ridge Mountains.
We support you through the Happiness Program with nourishing, tasty food, some of it sourced right from our organic garden.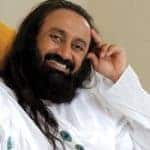 Sri Sri
"Your needs are fully taken care of. You are being loved very dearly. This reminder softens you; brings about miracles around you, and changes your life. This reminder brings plentitude: there is nothing lacking for you. And that is the complete 'letting go'."