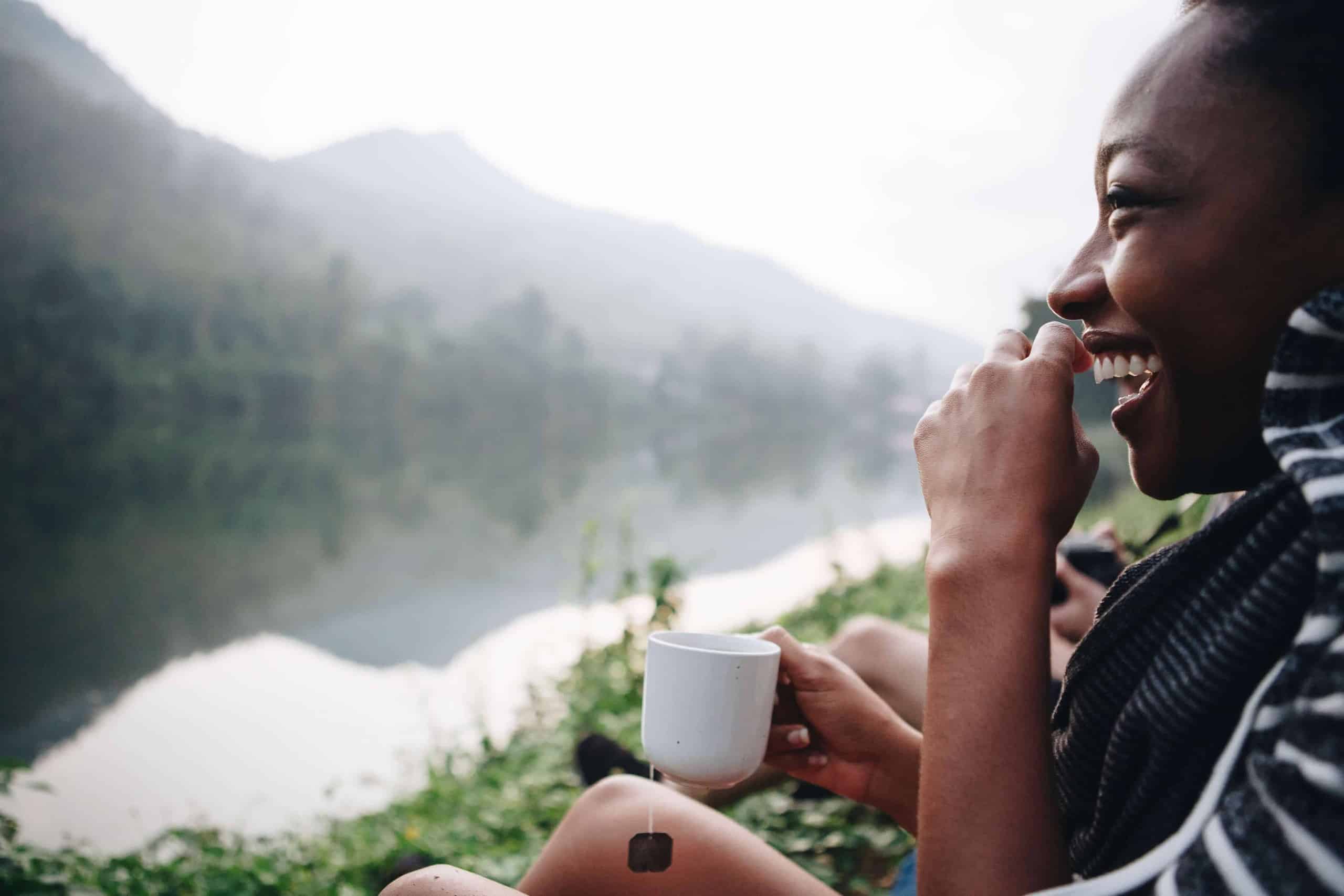 In House: Wah! on Slowing Down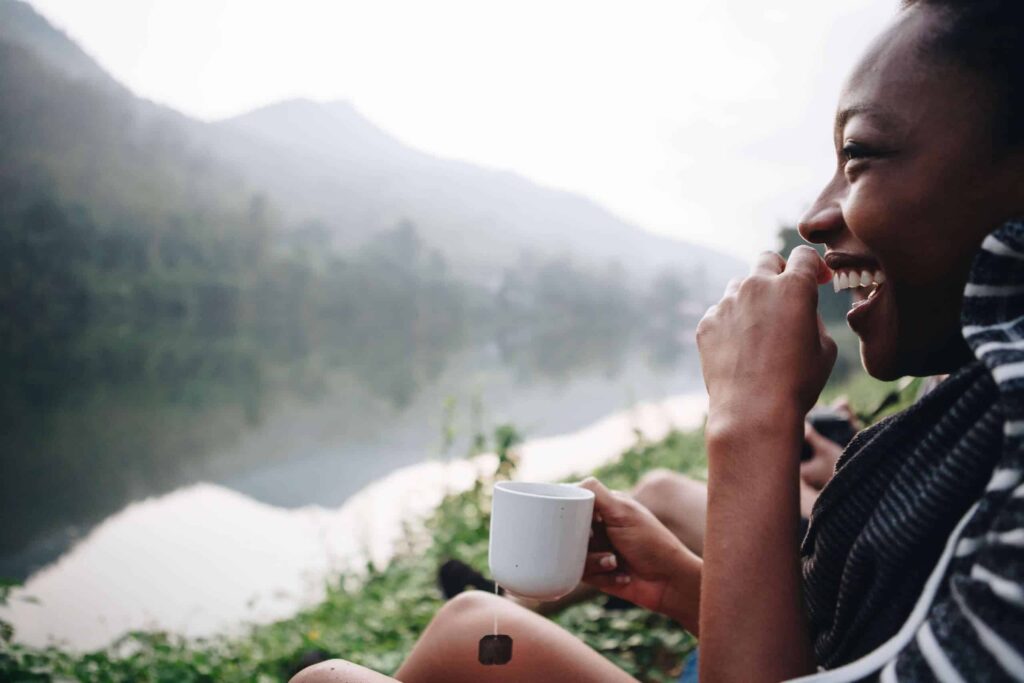 Slowing down seems like it's the opposite of what you might want — to move forward. But when you slow down and reconnect to the energies of nature and divinity, you have enough flexibility and openness to move forward with a greater clarity of intention and a wealth of grace.
Slowing down
When things are going great, that's when you can move fast. We all love to move fast, moving here, going there, getting it all done. But when it's time to regroup, moving fast is the absolute worst thing you can do. Moving fast when you're injured, sick, or in a bad mood only sends you down the wrong road faster.
Don't miss the view
Anger comes from trying to force something into existence. Every one of us has felt that illusion: thinking we're in charge, that we make our life happen. Life choices help us steer the boat, but we didn't make the boat or create the water. If you want to make something happen, if you want to rise to the top, it's actually an indication of aggression. Aggression moves against the flow. Aggression is unable to regroup and find a different way. My teacher Amma says, "You're riding on a train, and you want to get to your destination faster, so you jog back and forth on the train." You don't get there faster, of course. But you do miss the view.
Your breath will tell you everything
Where are you going, that you have to get there so fast? Are you sure you can maximize your success? Or, let me ask you this — are you breathing? Can you take a fresh, clean breath right now? If you can, you're in the flow. If you can't, you need to regroup. Your breath will tell you everything, because it holds the same information as the rest of your cells. What is in your consciousness is also in your cells; what is in your cells is in your field. What is in your field is in your life. So what's your intention? What do you want to discover and feel? And are you feeling it only as you get there? If you feel it all along the way as you take your journey, you inform your body and mind as to why you're going this way in the first place.
Move with the waves
A surfer doesn't create the wave; it's provided by the Universe. You don't create a trend, you simply move with the energy that's already there. You don't influence opinions or change people's minds; you remain true to your own purpose and work cooperatively with those in your life. Every day there is an energy provided for you — when the sun comes up, there's energy; when the wind blows, there's energy. You can acknowledge what's there for you and choose to move with it.
What are you grateful for? Gratitude gives you motivation. Grace gives you the softness to allow it to happen. Being flexible and malleable allows you to recognize what's happening and change your course if you need to.
In with the new
The Qi Renewal Retreat James Leary and I offer is a chance to regroup, an opportunity to access the cells that prioritize your life and match it to your current hopes and aspirations. Most clients and students we work with are having trouble moving forward in their lives because an old pattern is not finished or resolved. Through the techniques of Life Qi Renewal, outdated life patterns can be released so the new can begin. Our favourite saying is, "Out with the old! In with the new!"
Wah! has been working in the field of personal development for 25 years and published books on yoga and healing. Her self-healing techniques, toning and QiDance are synthesized from a lifetime of study in yoga and meditation traditions.
Join Wah! and Dr. James Leary from April 18th to April 22nd at their Life Qi Renewal Retreat at the Art of Living Retreat Center.
---
Interested in learning more about Ayurveda and the programs at the Art of Living Retreat Center? Check out our annual catalog here!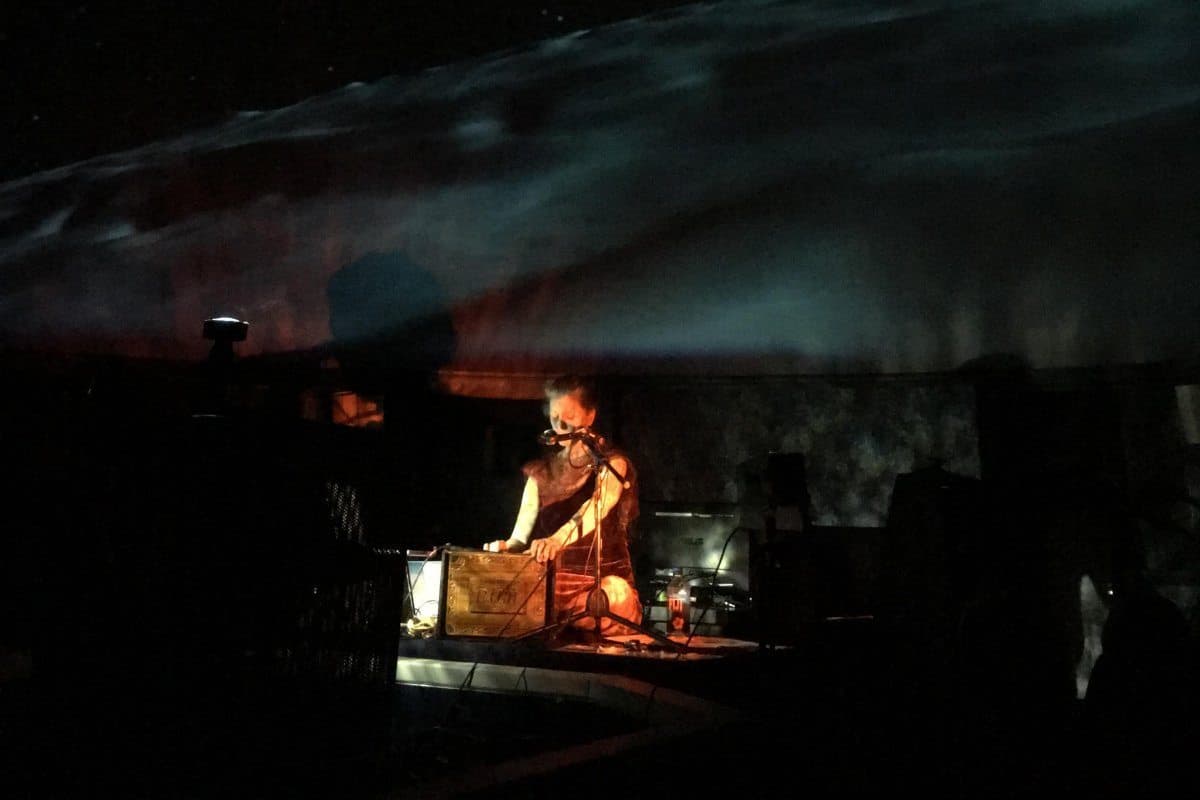 Exploring Wisdom: Wah! on Developing Energetic Resonance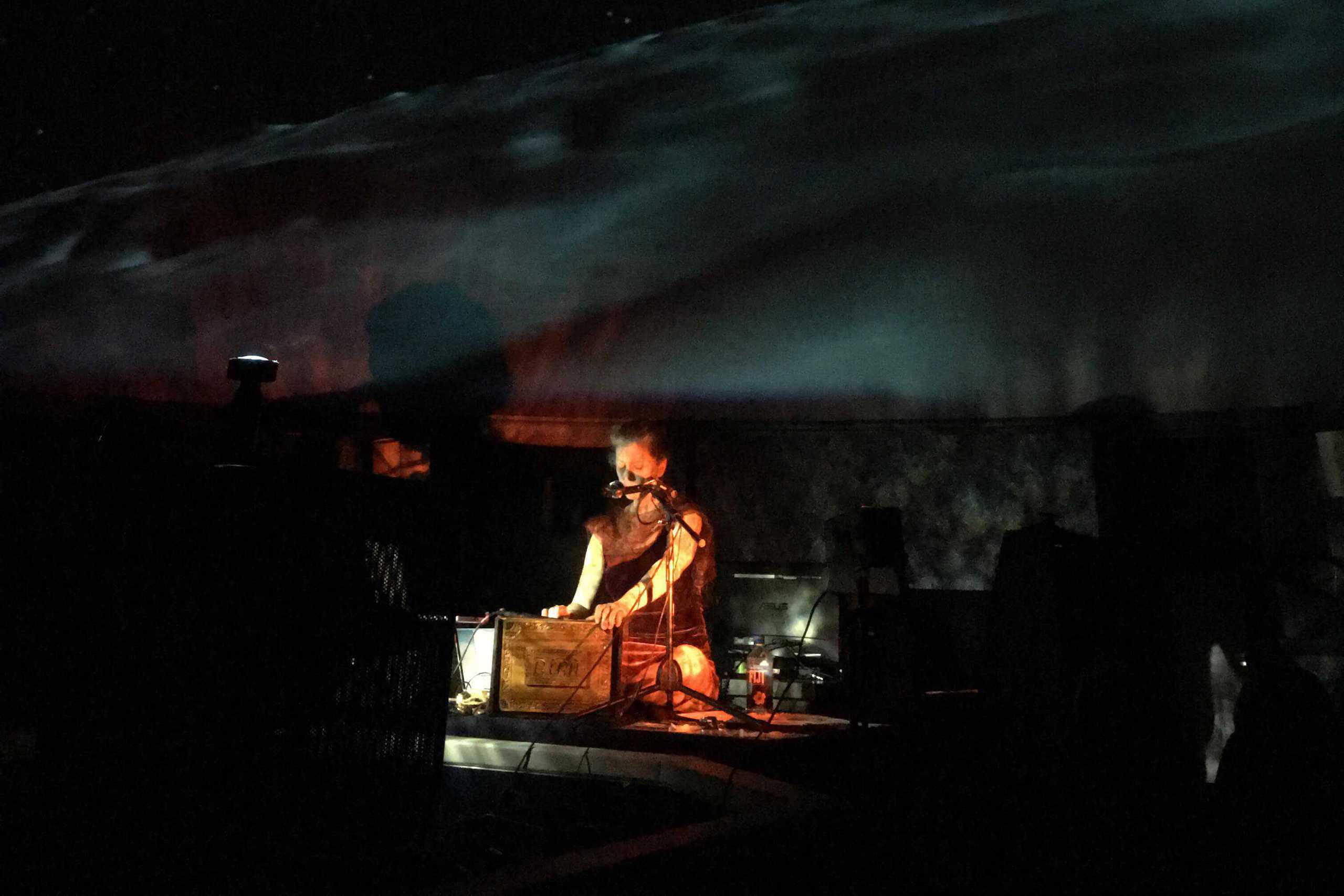 Last week, Wah!, musician, leader, healer, and Art of Living Retreat Center workshop host, shared her thoughts on energy and healing. Today, she shares three ways that you can develop and hone your own energetic resonance so that you, too, can begin to experience healing from within.

Give and you shall receive. The Universe is a living, breathing, evolving entity, which can and will respond to any energy you initiate. If you put out bad energy, the Universe will respond and magnify it. If you share good energy, the Universe will respond and magnify it. Knowing how to magnify and build energy is something we call building energetic resonance. It's like stretching dough at a pizza pie factory. Like pushing waves of water. It's like the wax-on, wax-off practices in the Karate Kid movie. If you can move and build physical things, you will learn how to move and build energetic substances, which is the whole idea behind healing.
Here are three suggestions to help you learn and develop energetic resonance.
Sit Idle
Sit idle for 5 minutes during the day, and allow your mind to slow down. You can watch nature, watch a fish tank, lie on a hammock and allow yourself to space out or daydream – in other words, allow yourself to move into alpha brainwaves. This is healthy for the brain. This is not walking the dog or reading a magazine. Find neutral, be idle, body relaxed, eyes open. You can watch birds and trees, wait for a bus, or even do this on public transportation.
Being idle is the brainwave state that leads to meditation, and allows the body to rejuvenate, repair the immune system, and release healthy hormones. Knowing how to relax and move into slower brainwaves is essential in healing practices.
Resonance needs space to expand into, and patience to give it time to build. Energy won't flow in places of congestion. When you begin something, learn to guide, breathe, and love it into existence. This is homework – I call it 'Zen and the Art of Living Happily With Your Own Energy'. There are many tools for mental relaxation; if you need more tools, just ask! If you have a meditation practice, feel free to discuss the feelings resulting from that practice and ways to improve it with either myself or Dr. Leary – that's what our class is for! I've created many guided visualizations you can listen to on a regular basis for assistance with relaxation.
Amplify
Make it bigger and better. Ask the Universe for more of the good stuff. If you are praising food, go into more detail. If you want to appreciate your partner, elaborate! Go on, tell them all about it – every detail you love and appreciate about them. Use repetition and add extra words, energy, and feeling to fill the space around the idea. Do it with words and conversation first, and later on, you'll learn how to do it with energy.
Stretch
Like the pizza pie maker, stretch your Qi. Take longer steps when you walk (really, it's not as easy as you think!). Listen to someone without interrupting, giving advice, or commentary. Hold space so they can feel their energy. Stretch your arms overhead and say "Ahhhh!" Do it right now! "Ahhhhhh!"
Join Wah! and Dr. James Leary, Life Qi Renewal specialist, for their Life Qi Renewal Retreat at the Art of Living Retreat Center from April 6-8 . 
Interested in learning more about programs at the Art of Living Retreat Center? Check out our annual catalog here.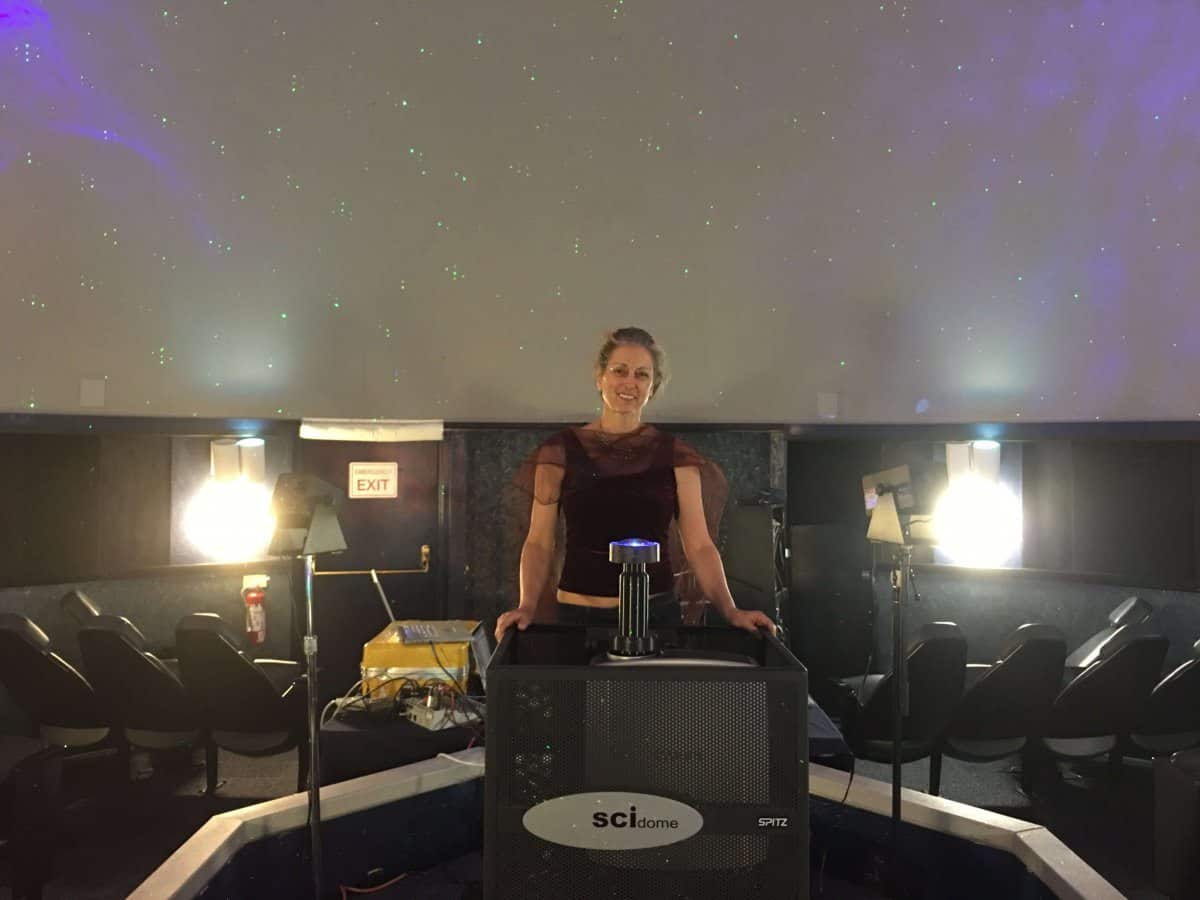 Exploring Wisdom: Wah! on Energy & Healing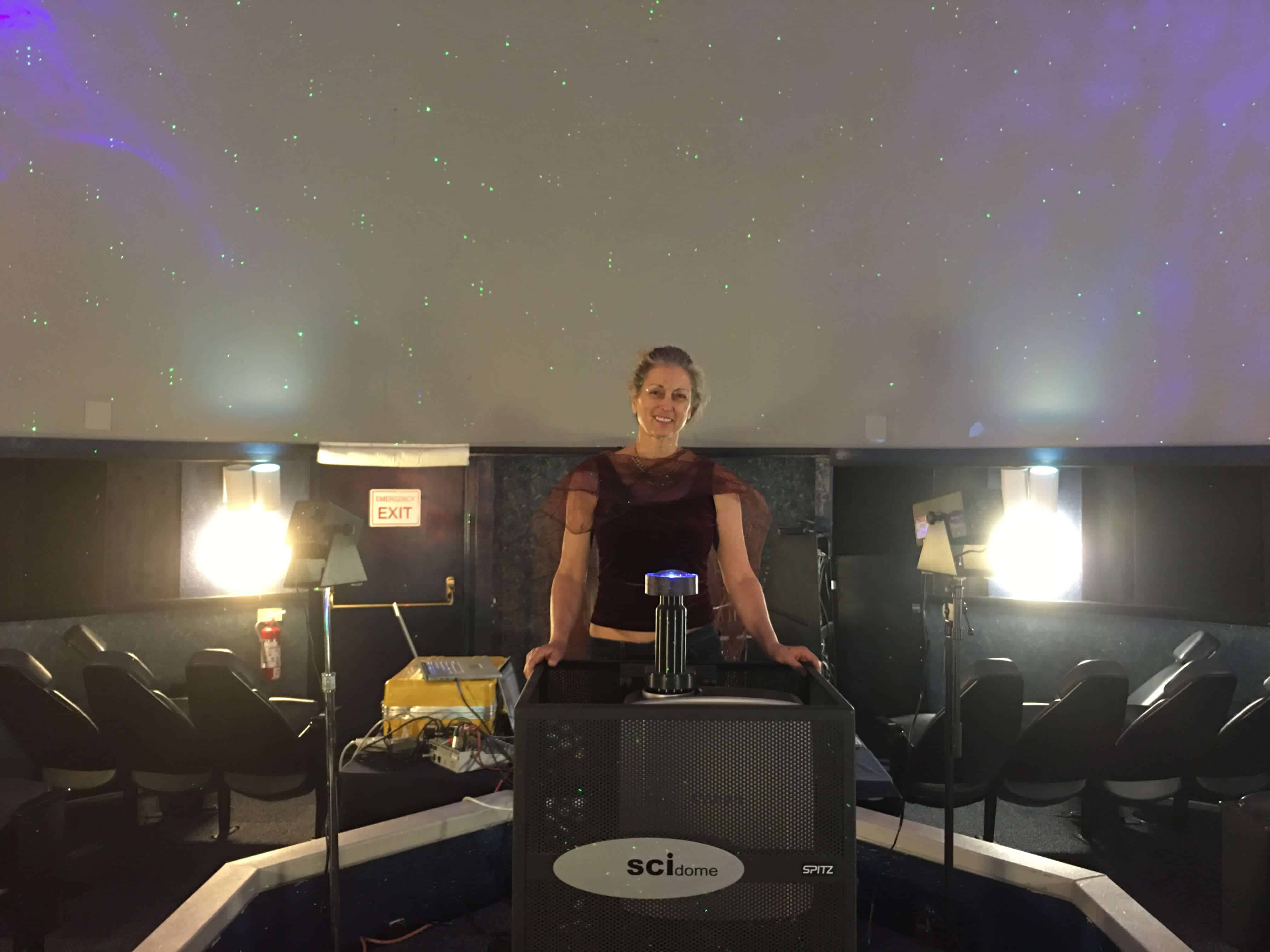 Wah!, musician, leader, healer, and Art of Living Retreat Center workshop host, knows that in order to heal the world, you must first learn to heal yourself. In this first of two posts, she shares her wisdom and strategies for amplifying your own energy and healing yourself. 
When you learn about healing, your first job is to learn to heal yourself. Through yoga, meditation, and other practices, you come to understand that you have the ability to summon beautiful healing energy and direct it to different parts of the body.
In meditation, you learn to breathe, cleanse the mind, visualize light, and feel loving emotions of compassion and caring for yourself and others. In yoga, you activate the life force (prana) by chanting Om, and doing breathing practices (pranayama) and postures to move the energy through the body. You can further add to the fun by engaging energy locks (bandhas), and sealed energy postures (mudras).
Creating Space & Finding Energy
Whatever way you explore healing, the first step is learning how to find the energy. When you're tired, you know you need energy, but you don't know where to find it. I've got news for you: it's everywhere. All the time. Mother Nature is always renewing herself, and that flowing energy is always available. You have to focus your mind and relax to find it. That's the whole purpose of a daily spiritual practice; you have to find the good energy regardless of the mood you're in.
How can you engage this energy? The first ingredient for any healing method is creating space. You create space inside of the body, openness in your mind, trust and innocence in your heart. You wholeheartedly welcome the new way. This is how energy begins, so make space for it – clean your closets, your brain, your heart, and shine your inner light. It's out with the old, and in with the new, all the time.
Magnifying Your Flow
When energy starts to flow, you can use it, amplify it, build it, direct it. You can tap into the energy of creation and start learning how to flow with it. It's as easy as doing something you like, and then doing more of it. The more you do, the more you like, the better it gets. It's just like falling in love. When you add to it, it magnifies, and more of it comes back to you.
When you use energy flow to magnify substance, you build more of what you want. Building energetic resonance is not adding new flows of energy, but simply expanding the energy you already have. You can compare it to a bank account – you're not opening a new one, but just expanding the one that you have. Like making a pizza pie. Like whipping egg whites. Something is added to create more substance. You might call it air; we call it Qi – it's your energy that makes the difference.
Let your energy flow in your body like a river. Let the energy flow through your house. Make it beautiful. Make it spacious, and move within your body like it's your home. It's your energy; call it in, direct, build, and amplify it.
Join Wah! and Dr. James Leary, Life Qi Renewal specialist, for their Life Qi Renewal Retreat at the Art of Living Retreat Center from April 6-8 . 
Interested in learning more about programs at the Art of Living Retreat Center? Check out our annual catalog here.