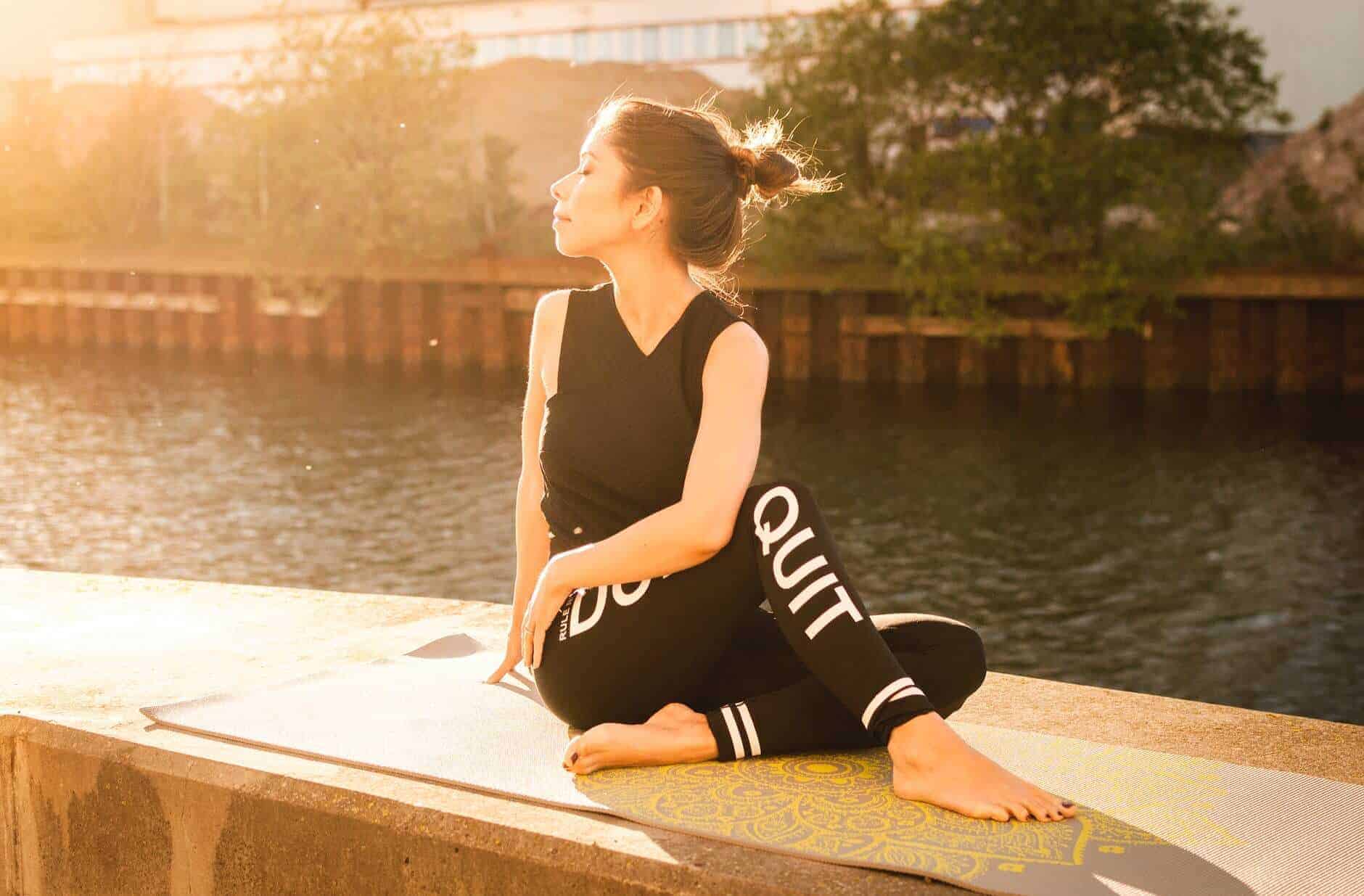 Exploring Wisdom: Make Friends with Your Body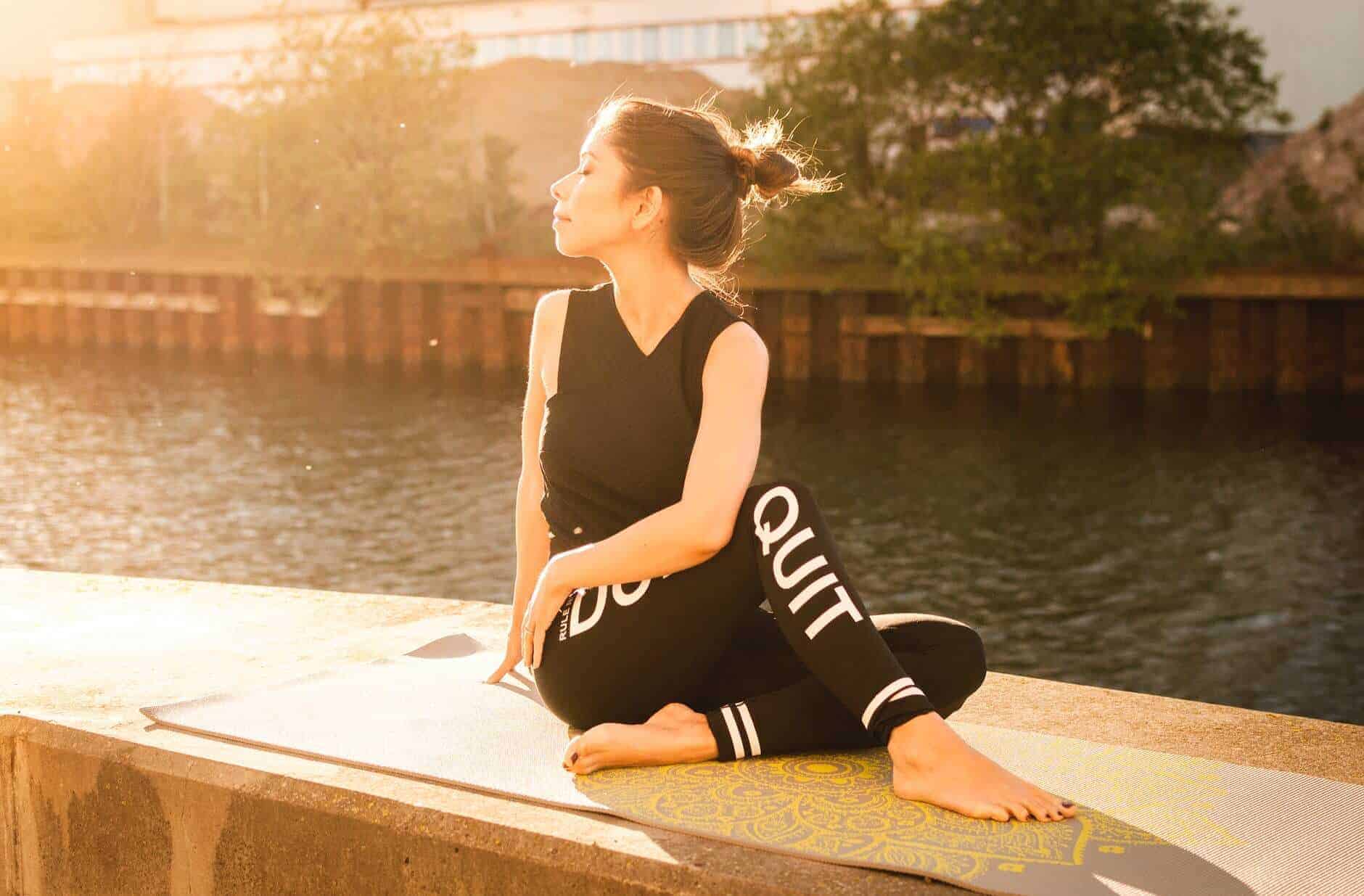 Pairs of yogis face each other, press their palms together, and shyly bow their heads. Wearing baggy sweat pants and sexy yoga tops, bike shorts and faded t-shirts advertising local breweries, they are somehow all transformed into elegant beings in this moment—their generosity shining out toward each other. Then they laugh, slap a high five or share a shoulder squeeze, and return to their yoga mats for the rest of the class. They've just finished a partnering exercise and are feeling pretty exhilarated.
Without exception, everyone who participates in partner yoga is a cheerleader. They say things like: Yes! Push your feet into the wall. Keep breathing—don't worry, I've got you. That's great! You almost got up today. Do you want to come down now? Okay, good. Let's take a rest. When one partner drops down and folds into a resting pose, the other partner gives them a friendly back rub.
I've seen this scenario repeated many times during my fifteen years of full-time yoga teaching, and it always warms my heart. It seems natural and easy for yoga students to open to their partners, and it brings to mind what one of my favorite Buddhist teachers once said, "At the end of the day, the true measure of our practice is how much we can open to others." Remembering this, I think to myself, why is it so difficult to open to ourselves?
Finding a middle path
It is fairly typical to feel resentful, or at least annoyed, when we're faced with obstacles. A common response is to blame another person. For instance, "I'm tired because my husband snores," or "I'm fat because my kids like to eat ice cream," or "Everyone in my family has tight hamstrings and that's why I can't do yoga… or anything." The list goes on.
As meditators, we cultivate awareness of these blaming thoughts. We notice them, label them as thinking, and practice letting them go and coming back to now. We have learned that we always have options regarding how to respond to rising irritation, and we like to think that we might make a positive choice, one that involves relaxing and resting in openness—no other response necessary.
Yet I've noticed that when it's our own body that is the source of discomfort and irritation, we often get frustrated or critical and simply give up on finding a middle path that meets the needs of both parties, that is, our body and our mind.
Overcoming needless suffering
The sad truth is that many of us just don't like our bodies the way they are. We keep wishing they were different. Well, guess what? They are different! You used to be two feet tall and crawled everywhere. You used to be able to put your foot in your mouth. Perhaps you used to be thinner. The color of your skin changes depending on how much you expose it to the sun. Has your hair changed color, too? So, you see, our bodies change all the time; it's just our relationship to our bodies that has become locked up tight.
My favorite definition of dukkha, attributed to the great yogi Deskichar, is, "Sitting alone in a dark, cold room." It's about claustrophobia and needless suffering. And that is just what we are doing to ourselves when we sit in meditation posture with knee pain and backache, feeling trapped in our body, and mad about it, too.
Approaching your body with kindness and patience
Isn't it interesting that yoga students never say to each other, "I don't want to be your partner," or "You are too fat, or too old, or too weak, or too uncoordinated to do this pose"? But these are all things we say to ourselves while meditating. This negative thinking habit then becomes a major element of what we are practicing, from the very beginning of our meditation practice when we first place our seat on the cushion.
Maybe you are thinking, "Well, I actually am too old or stiff to ever be comfortable sitting on a cushion." But what if you took the approach that your body is fine as it is? This powerful mind shift then lays the ground for transforming dukkha into sukha, a sense of space and ease. After my yoga students thank each other and walk back to their own mats, I always ask them the same question: "Can you be as kind and patient with yourself as you were with your partner?"
A naked look
Step one is to accept your body the way it is today. In meditation this is called taking a naked look at things as they are, without having to change or fix them. If you can do this, it is an act of personal kindness, a very good thing to practice. It's also simply being real, because let's face it, you can't practice with the body of the person next to you, anymore than you can practice with someone else's mind. We are practicing with our own body—this one that we're in today. Instead of thinking of all the things that are wrong with it, can you think of them as interesting elements to work with? Try it.
Let's take stock: Tight hips? No problem. Stiff lower back? Okay. Creaky knees? Fine. Negative Attitude? We can probably get that unstuck, too. Let's turn our dukkha drama into a sukha story.
Warming Up
Bodies are meant to move and, if we are planning to sit still for a while, it makes sense that we should move things around a bit first, to maintain a balance of activity and receptivity. Begin with this brief warm-up.
Stand up tall with your feet firmly planted on the floor, directly below your hips. Inhale as you circle your arms out to the side and all the way to the sky. Reach your fingers up! Exhale as you circle your arms back down by your sides. Repeat this four times. Inhale your arms up again. This time as you exhale, bend your knees. Next, inhale and straighten them. Exhale and bend. Repeat eight times.
Lower your arms by your sides. Turn your head to the right, then to the center, the left, and to the center again. Dip your right ear toward your right shoulder. Lift it up back up and dip your left ear to left shoulder.
Interlace your fingers behind your back. Lift your chest. Breathe in fully. Exhale and stick your tongue out. Repeat three times. Place your hands on your hips. Lift your right knee up toward your chest. Hold onto it with both hands. If that is not available to you today, place your left hand on a chair or the wall and hold your knee with your right hand. If that is not available today, lift your right foot off the floor two inches. Circle your right ankle three times in each direction. Do the other side.
Standing tall, bend your knees again. Place your left hand on your right knee and twist your chest and shoulders to the right. Extend your right arm toward the wall behind you. Stay here for three deep breaths. Untwist back to the center. Do the other side. Repeat two times.
Now you are ready to work on your sitting meditation posture.
Sitting Meditation Posture
First, organize your materials. You will need at least three to five meditation cushions or large, firm pillows and three to five blankets. A carpet or rug is also useful, but if you don't have one, fold a blanket in half and place it on the floor. Place two of your cushions on the blanket near the far edge. Then sit down on the cushions with your sitting bones near the front edge of the cushion. Your thighs should not be supported, yet your seat should be firmly on the cushion.
Place one hand on your tailbone and one hand on your pubic bone. Rock forward and back a few times and try to find the middle point of balance, where your pelvis feels vertical. If you feel that your tailbone is tucking under, which is very common and no big deal, you just need to sit up on at least one more cushion. This alignment will allow your spine to be upright without overworking your back muscles. Give yourself the chance to have a comfortable, supported sitting environment by using as many cushions as you need.
Check out the placement of your knees. If your thighs and knees are far from the floor, roll up two blankets and place one under each thigh so that your legs are fully supported. This will allow you to relax your groins and lower abdominals. Over time your hips will become more open but without this support they will continue to grip and you could develop an injury. If this were your yoga partner, you would happily place a rolled up blanket under their thighs for them, so no need to resist doing it for yourself, right?
Place your palms on your thighs. Align your upper arm bones with the side of your body, so that your chest is open and your back is upright. If your hands slide past your knees it will tend to close your chest, inhibiting your breathing and creating upper back stress. If your arms are a tad short, then place a small cushion or folded up blanket on each thigh so your forearms can rest on a higher plane.
This should feel pretty good! In fact, it might not feel like anything and that is also good. This preparation might seem cumbersome, but if we can take the time to create the conditions for a supported meditation position, that will support a focused and restful mind. When one body part starts screaming, it pulls the mind there and discomfort becomes the object of meditation, rather than the breath.
Sakyong Mipham Rinpoche says meditation is simply placing the mind, and therefore we are actually meditating all the time. But formal meditation practice is making a choice about how and where we place our mind. This requires working with the body in a careful way so that physical discomfort does not overtake the mind.
Make a commitment to being honest about what you are really feeling. Not what you want to feel or not feel. The goal is not to have perfect meditation posture but to step onto the path toward a healthy sitting position. Even though you might have felt nicely balanced and comfortable two minutes ago, something may have shifted and now you don't feel comfortable. That's okay. Reorganize if you need to. If you don't need to, don't. Be clear about it. Move if you are getting hurt. Don't move if you are getting bored.
You will find yourself slouching. No problem. Refresh your posture. This will happen again and again, just as your mind strays off into thoughts. When you notice it, wake up, sit up, and come back to your object of meditation, usually the breath. In this way you are strengthening your mind muscle and your body muscles at the same time.
If you can be kind to yourself and interested in what your experience is, and if you can commit to being friendly to your own body by creating the conditions for proper physical support, then meditation becomes a truly integrated mind–body–heart activity.
Join Cyndi Lee on a journey to invite your body and mind back into balance at the Yoga Body, Buddha Mind retreat at the Art of Living Retreat Center from May 18th to May 20th.
Cyndi Lee is the first female Western yoga teacher to fully integrate yoga asana and Tibetan Buddhism in her practice and teaching. Founder of NYC's OM yoga Center (1998-2012) she now teaches yoga, meditation and resiliency workshops worldwide. Cyndi is a formally trained Buddhist Chaplain, and has been teaching yoga for 40 years.
This article first appeared on lionsroar.com and has been republished with permission from the author.
---
Interested in learning more about Ayurveda and the programs at the Art of Living Retreat Center? Check out our annual catalog here!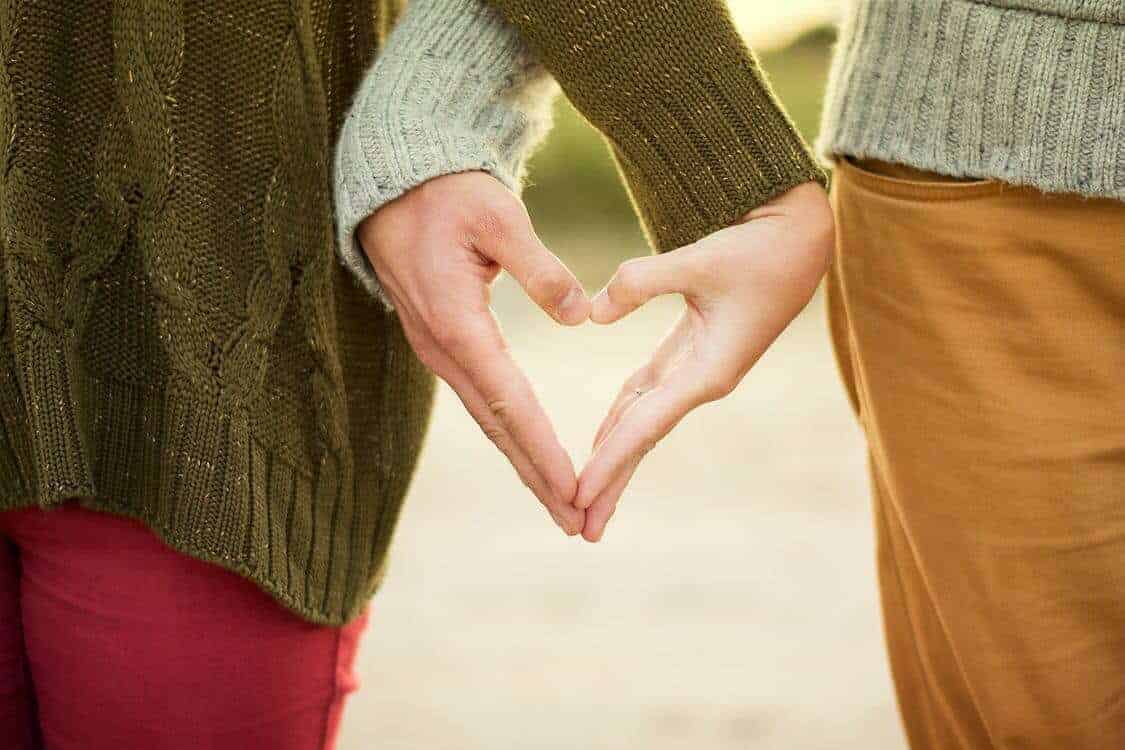 Articles We Love: A Love-Filled February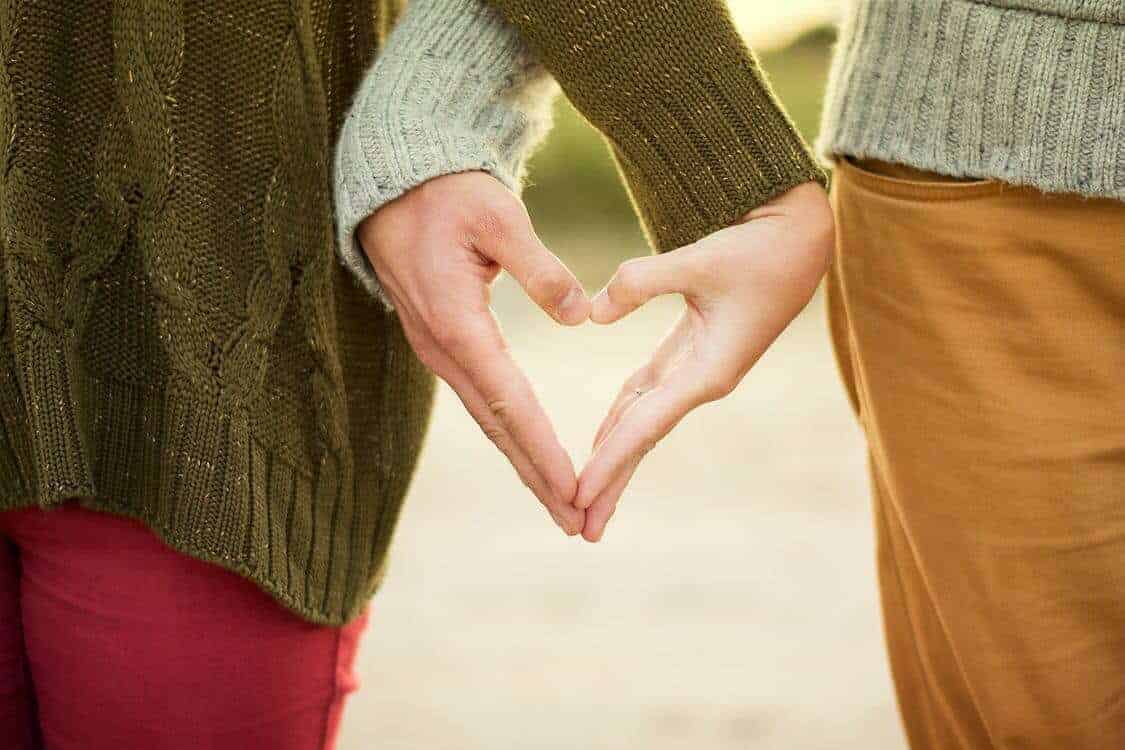 Ah, love. It's one of the most powerful forces in the world, and something we all crave at a cellular level. Connecting with others and feeling loved and cherished nourishes our soul and gives us purpose. But love is so much more than something that you receive from others. It's something that you can actively put into the world, and something that you can use to heal and grow within yourself.
As much as we adore love in all forms, we think that self-love is perhaps one of the most important and revolutionary practices you can cultivate. Which is why our favourite articles this month focus on how to make the choice to love yourself.
Kelly Douglas for Thought Catalog
Kelly Douglas shares her thoughts on learning to loving herself, and how this journey has transformed her life from a painful existence full of self-deception to one that is brimming with light.
"Amid the thick fog of my self-deception, I could vaguely make out a glimmer of the truth. I chased that spark of unconditional self-love with a sense of reckless abandon, steadfastly determined to capture it and forever hold it close. The light slowly grew more powerful, stripping my soul of self-imposed deception and filling my heart with truth. As I basked in the warmth of self-love, I resolved to never again habitually deprive myself of the love I deserve. At long last, I discovered I am always enough, despite the feverishly conniving taunts of my mind attempting to convince me otherwise."
Samantha Lahonen for Sivana East
Yoga isn't just a physical practice, but a mental and emotional one as well. Samantha Lahonen guides us through four transformative yoga poses that foster self-love.
"Sometimes, it doesn't feel so easy to love yourself, yet having a negative self-image sets you up for illnesses such as anxiety and depression. You may notice that you put the needs of others before yourself; as the "people pleaser," you often compare yourself to others, or you avoid certain situations or opportunities for fear of failure. This is where yoga comes in. Yoga puts you in a state of meditation, helping you to let go of the thoughts that whisper you are not good enough and keep you in a state of low self-esteem. Yoga replaces them with positive thoughts such as the feelings of strength, stability, and energy that come with practicing yoga."
Kelly Ann Matuskiewicz for Absolute Awareness
Kelly Ann Matuskiewicz shares her thoughts on self-love as a spiritual practice, and how she incorporated self-love techniques into her own life to bring forth a more meaningful, fulfilling way of existing in the world.
"When I started to practice radical self love, my entire life experience shifted to more positive interactions and outcomes. I felt more confident, self assured, I trusted myself. Who and what I attracted into my life felt better and I was more in the flow. Unfortunately, not many of us know how to truly love ourselves. This is a key piece preventing us from manifesting our dreams and creating the lives we desire."
---
Interested in learning more about Ayurveda and the programs at the Art of Living Retreat Center? Check out our annual catalog here!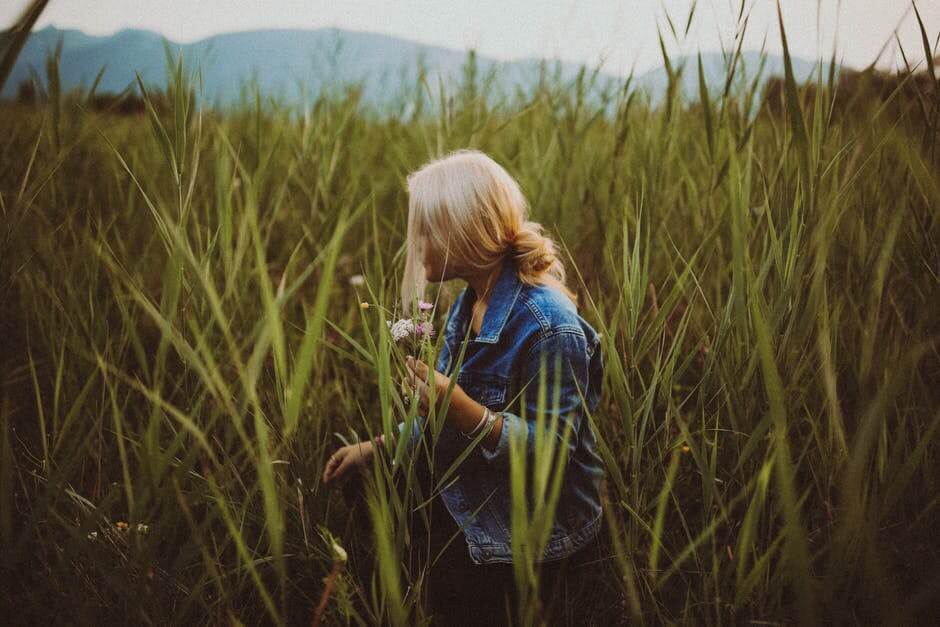 Wellness, Naturally: Sail Through Summer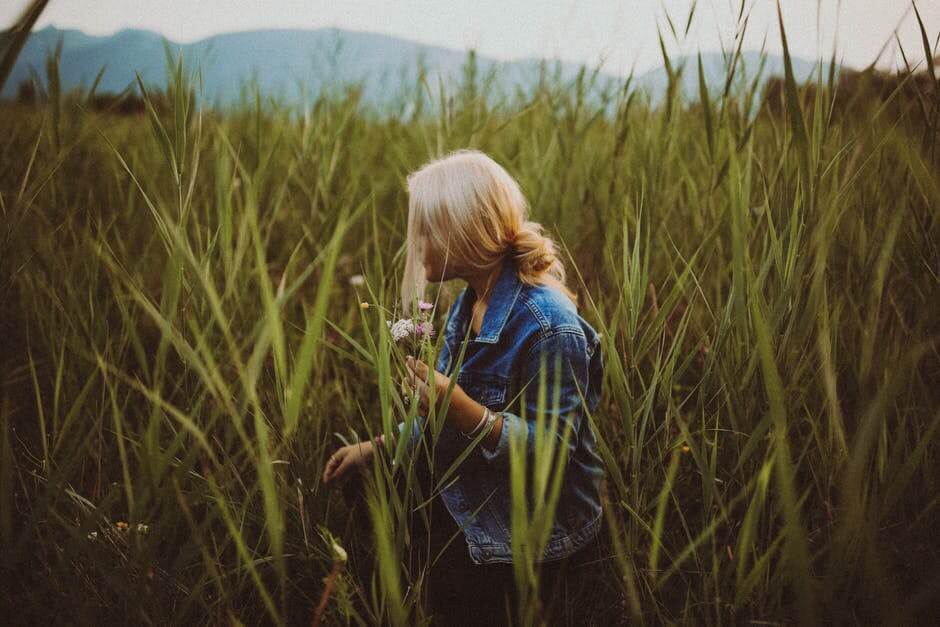 Summer fun – lots of fresh air, sunshine, outdoor activities, and socializing abound, but unless we maintain balance, we may find our energy sapped and tapped from excesses when we over indulge or work hard out in the heat.
In spring and the onset of summer, we see lots of vibrantly colored, hearty plants and flowers. Having endured the heat, by August, we may notice that many of the plants and flowers lose their vibrancy and color and begin to wilt.
Mimicking what goes on in nature, we also begin to wilt in August if we have been going at it too hard at work and/or play. For many of us, the summer sun, heat and lack of discipline in daily routine take their toll and we start to notice dry, chalky skin, lack of energy, dehydration, irritability, and a need for a more steady daily routine that puts us in a good "head space" for making better choices.
Here are my tips for a sense of elevation, elation, and rejuvenation…
DIET
Continue to eat seasonally and favor sweet, bitter, and astringent tastes. Give special consideration to cherries, watermelon, pomegranate, and apples for their ability to activate heat removal, hydration and lymphatic flow in the body. Eating al fresco is great, just avoid being in direct sunlight and very hot temperatures. Minimize meat intake due to its heating and heavy nature and eat in a calm, relaxed environment whenever possible.
LIFESTYLE
Summer can be a very social time of year so, you may be fishing for a little down time at this point. Reel it in by not over scheduling yourself and plan some time for relaxing at home. It is said that music soothes the savage beast. You may want to add ocean sounds, whales, birds, and other soothing sounds to your playlist and enjoy those sounds at home, in the car, or at work if permissible.
YOGA
Beat the heat! Favor dissipation over perspiration with yoga. A supine, supported, restorative bound angle posture might be just what you need to cool your jets; along with some cooling breath work such as chandra bhedana, shitali or shitkari. Your yoga teacher can provide instruction.
SELF LOVE
Becoming overheated can induce irritability, a judgmental nature, an overall negative attitude and feelings of inadequacy. We can be hard on others but even harder on ourselves. Come in for a landing, sit down, close your eyes, take some deep breaths, scan your body to find areas of tension and restriction and give yourself permission to relax and let go. Finding the balance between "doing" and "being" is one of the most important practices we can have. Some of us tend to value doing over being. Remember, we are human beings- practice compassion for yourself and others.
HERBS
The wonderful wisdom of herbs can play a vital role in, what Ayurveda calls rasayana, or rejuvenation. One of the top herbs for this time of year is amalaki. Consult with an Ayurvedic practitioner for the protocol that is right for you, as it is important for your health history to be taken into consideration when herbs are recommended.
The methods of rasayana provided by diet, lifestyle, yoga, herbs and compassion for one's self and others rejuvenate the cytoplasm and protein of plasma, kindle the digestive fire, maintain tone of the tissues, enhance the life span of cells, cellular memory and cellular intelligence, promote normal, healthy psychological function, a melodious voice, strength and stamina, and bring functional synchronicity to the organs. There are rasayana methods for each of the 7 tissues (plasma, blood, muscle, bone, fat, nervous & reproductive tissue) that can greatly improve quality of life.
Interested in learning more about the programs at the Art of Living Retreat Center? Check out our annual catalog here!