Update: To honor the well-being and health of our community, the Art of Living Retreat Center will be closed until April 23. Find out more about how we're minimizing the coronavirus risk at our center here.
Learn and practice with renowned authors and faculty, or join an Art of Living signature program that has touched the lives of millions around the globe.
Here in this vast mountain range under serene blue skies, you will find beauty to feed your soul and peace to ease your mind.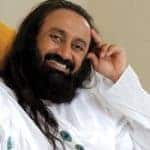 Sri Sri
"Your needs are fully taken care of. You are being loved very dearly. This reminder softens you; brings about miracles around you, and changes your life. This reminder brings plentitude: there is nothing lacking for you. And that is the complete 'letting go'."