We've all had the feeling that something is off, needs attention—that gut feeling that you just know something—but many of us have forgotten how to listen to these internal sources of strength and guidance. With practice, we can cultivate our intuitive abilities and learn to trust ourselves to provide the right answers when we need them the most.
Psychic medium Bill Philipps connects you to the world of Spirit in this exploration of your own intuitive abilities. Through group work, intuition-building exercises, journaling, and meditation to raise your vibration, you'll learn to quiet the rational mind to gain a better understanding of yourself and the people around you. In a safe, respectful, and judgment-free environment, we'll focus on how to
Develop psychic—or clair—senses

Understand the fundamentals of vibration and what higher and lower vibrations mean to Spirit

Open your chakras, keep them in balance, and use them to connect with your intuition

Differentiate between spirit guides, ascended masters, and deceased loved ones; how they communicate, and how to be receptive to their frequencies

Use meditation to connect with Spirit and divine wisdom

Trust your "gut" feelings and use this intuition in your soul's growth and evolution.
Bill's compassionate approach to teaching creates an atmosphere of inclusion and support that lifts you up and opens your mind about your ability to intuitively/psychically sense this world and the spirit world around you, leading to a more harmonious life.
Items to Bring A journal and comfortable clothing as there may be some sitting or laying down on the floor for group work at different points during the workshop.
This program is for everyone. 
Note This program requires you to be open to physical touch and open with your feelings and emotions in a group setting as well as one-on-one.
One of the most amazing experiences of my life was meeting Bill Philipps. My 5-year old son was murdered by his father in a murder/suicide. When Bill connected with my son, it was unbelievable. Bill knew things that only my son would know. Not only was it comforting hearing about my son, but to know that he was in no pain, and that my Mom was with him has been extremely comforting. It has helped me to continue to make steps with going forward with my life, and knowing my son is still with me. Thank you Bill for the peace of mind.
Bill's compassion to truly offer healing hearts to those who suffer was apparent. I would highly recommend a visit with him. You never know what joy or closure you will experience.
[Bill] was so quick to bring through specific details and messages from my loved ones, and tap into the issues important to me. Not only was he kind in his delivery, but he helped bring a calmness and closure to personal issues I sought advice in. I highly recommend him!
Through his ability to connect to your loved ones, you can receive words of advice and hear their messages of encouragement. Most importantly, you are free to look forward to the future and let go of grieving the past.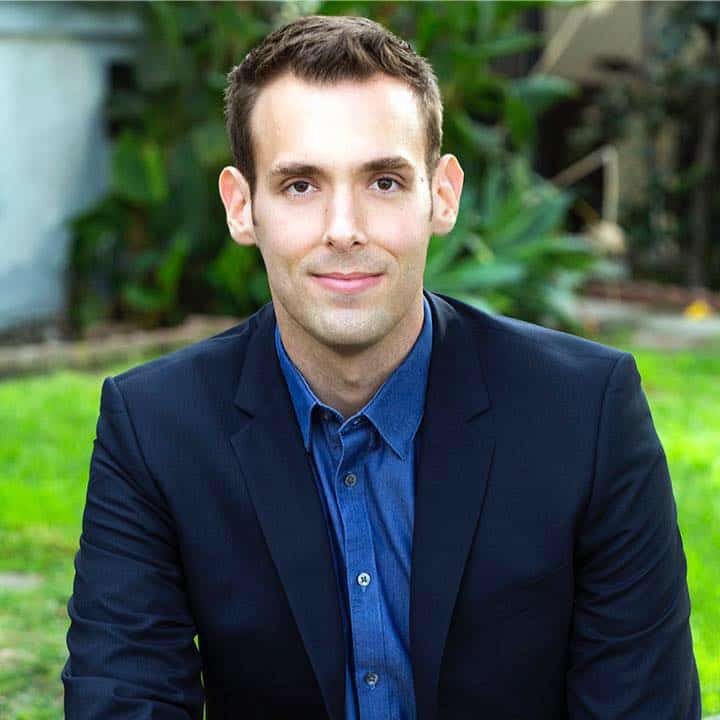 Bill Philipps is an internationally renowned psychic medium and author of Expect the Unexpected and Signs From the Other Side. He graduated from the prestigious San Francisco Conservatory of Music in vocal performance, where he learned to enhance his abilities through the vibration of music. He conducts individual readings at his office in Southern California and by telephone or Skype. He also offers small and large group readings throughout the United States. Known for his compassionate approach and words of inspiration, Bill has a two-year waiting list for private readings. His work brings healing to those dealing with loss and grief. Bill has been featured on national television, including The Dr. Phil Show, Access Hollywood, as well a number of top-40 radio shows, and the Huffington Post.  Billphilipps.com
All options include daily vegetarian meals from dinner on the night of check-in through lunch on the day of checkout. (Rates below are per person.)
Two Twin Beds
Private Bath
Complimentary Wi-Fi
Delicious Vegetarian Meals
Complimentary Tea/Coffee & Fresh Fruit
Daily Yoga & Meditation Classes
Access to Grounds and Facilities, including Gym & Steam Rooms
Connecting with Spirit: Awakening Your Psychic Senses
March 19–21
Your Program Session Times (subject to change)
Arrival Day 7:30-9:00 pm
Daily 9:30 am-12:30 pm;  2:00-4:00 pm
Departure Day 9:00-11:00 am (Room check-out is 11 am; Luggage can be held at reception)
All times are Eastern Standard Times (EST) unless otherwise noted.
Arrival Day 4:00 pm Check-in begins; Rooms are ready by 4:00 pm, but if you arrive early we will hold your luggage at Reception. 6:00–7:00 pm Dinner 7:00–7:20 pm Guest Orientation Session (Venue: Dining Hall)
Mealtimes 7:30–9:30 am Breakfast 12:00–2:00 pm Lunch (included on your departure day) 6:00–7:30 pm Dinner
Optional Activities
Apart from the activities in your program schedule, we offer the following optional complementary activities. (Please join only if your program schedule permits.)
7:30–8:30 am Hatha Yoga Class | Gita Hall; during program dates only.
9:45–10:45 am and 4:15–5:15 pm Hatha Yoga Class | Sattva Studio
11:00 am–12:00 pm Mind and Meditation Session | Sattva Studio
1:30–2:00 pm Yoga Nidra | Sattva Studio; Saturdays and Sundays only.
2:00–3:15 pm Property Tour | Starts at Reception; Saturdays only.
1:30–2:30 pm and 3:00–4:00 pm Guided Nature Walk | Starts at Reception; Saturdays only.
5:30–6:00 pm Guided Meditation Session | Sattva Studio
7:30–8:15 pm Meditative Chant/Kirtan | Gita Hall
8:30–10:00 pm Bonfire | Below Veda 2 Weather permitting; Saturdays only.
Optional Activities with Additional Fees
To ensure availability, please register for these activities by calling 800-392-6870 prior to your arrival.
Ayurveda Cooking Class $35 (1 hour) Thursday and Saturday Only Learn how to best nourish your specific body type and thrive in every season.
Pottery Class $30 (1 hour) Thursday to Sunday Explore your creativity. Get hands-on experience in throwing on the wheel, hand-building and decorating handmade pots.
Shankara Ayurveda Wellness Appointments (Additional Cost)
Hours: 9:00 am–6:30 pm daily We invite you to make reservations for consultations, treatments, and therapies at the award-winning Shankara Ayurveda Wellness prior to arrival in order to ensure availability. Please call 828-264-8382 for details.
Actual schedules and venues may vary; please confirm with Front Desk upon check-in.
639 Whispering Hills Rd, Boone, North Carolina 28607
Discover deep rest and rejuvenation in our tranquil sanctuary set amidst 380 pristine acres high up in the Blue Ridge Mountains of Boone, North Carolina—the perfect place to begin your journey to wellness.
NOTE Avoid using GPS—it will take you up a private road to a locked gate.  Please use the directions provided on this site.
For room reservations, Ayurveda Wellness Retreats, and Art of Living Retreat Center (AOLRC) signature retreats, we have the following cancellation policy:
Refunds are available (less a $50 processing fee) up to eight days before your program or stay.
Nonrefundable credit toward a future AOLRC program or stay (less a $50 processing fee) is available if you give notice between seven and one day(s) before your program or stay. Credit may be applied to any AOLRC program or stay for one year following date of issue.
No credit or refund is available if you cancel on the arrival day, if you do not show up, or if you leave an event early for any reason. No refund will be available if you attend a program and are dissatisfied with its presentation or content.  AOLRC reserves the right to cancel a program at any time. If AOLRC cancels a program, you will receive a full refund.  Some programs may have special cancellation policies; see individual workshop descriptions.  For all other retreats, please be sure to check the registration page specific to that retreat.
To encourage a healthy environment we ask that guest to not consume alcohol or meat in our public spaces, however, guests may enjoy these items in their rooms.
Our property is always smoke-free.
Yes, we ask that guests with food allergies simply inform us so we can communicate those needs to our chef. Typically, we label potential allergens such as gluten, dairy, and nuts.