Retreat Type
Meditation & Mindfulness
Must Be 18+
Retreat Goals
Calm & Clear Mind
Personal Development
Self-Care
This retreat explores what meditation teaches us about being human. It teaches us about resistance and gentleness, delusion and overthinking, healing stuck emotions, and expanding stuck worldviews. It teaches us mercy, forgiveness, majesty, and humility. It teaches us about how we relate to other people and ourselves.
All this and more happens when we sit and do nothing. It's mind-blowing and heart-breaking and makes me want to weep. Maybe you will weep too, or giggle, or pass out in a patch of drool. Who can say? We go deep; we go home—we go nowhere!—and none of it can properly be captured in words.
All this gets revealed organically in our own practice. The teacher here is meditation itself—in particular, the quiet, which has a way of organizing the nervous system all on its own. You also learn a ton from other people's reports of their experiences, insights, and challenges. So there is sharing and discussion, in addition to meditation and wandering through the late fall foliage all awestruck and blubbering "the glory! the glory!"
Meditation isn't any one way. Every kind of experience can happen on the cushion—our internal processes are as distinct as our fingerprints, with a lot more dimensions.
On this retreat, Jeff guides a variety of adventurous practices as a way both to highlight the underlying skills and principles of meditation and to empower each person to learn what works for them. There is enormous value in this. The simple skills gathered in meditation—concentration, clarity, equanimity, and care—lie at the headwaters of mental, emotional, and spiritual health. Over three days, this becomes ever more obvious. We learn as a collective.
The goal is for everyone to leave the weekend with a clear understanding of why they meditate and a clear feeling for their own strange and beautiful practice.
A Note from Jeff
It's funny, I never used to write like this. I preferred careful, secular-friendly language. I still enjoy speaking in this mode, but I'm also bored by it. You get blown apart enough, you watch the same stories of wonder and transformation … it's like <hands in the air> 'why hide it?' Being human takes practice, and meditation is the practice of being human. It's everything. So come get some!
This retreat is appropriate for all experience levels.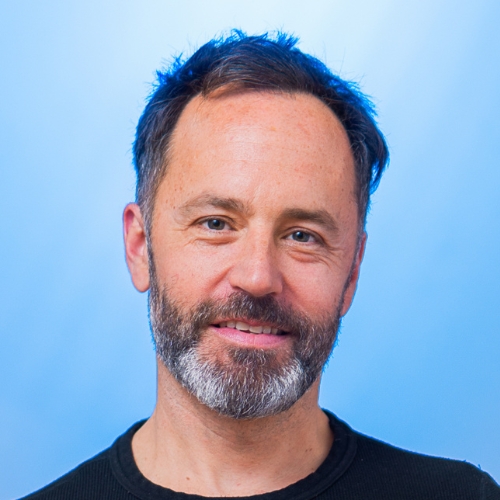 Jeff Warren is a meditation instructor and journalist who is celebrated for his dynamic and accessible style of teaching. He is co-author of the New York Times bestselling Meditation for Fidgety Skeptics, author of The Head Trip—a travel guide to sleeping, dreaming and waking—and founder of The Consciousness Explorers Club, a nonprofit meditation adventure group based in Toronto. His mission is to empower people to take responsibility for their own mental health, through the realistic, intelligent, and sometimes irreverent exploration of meditation and personal growth practices. …
Exactly what I was Seeking
Jeff's focus on overarching principles of concentration, clarity and equanimity (also friendliness) and his exploration of ways to customize/calibrate our practices to our own needs were exactly what I was seeking. I left the retreat feeling much clearer about how to establish and maintain an effective practice, hopeful about the beneficial cumulative effects of meditating and pleasantly surprised to find myself attending to a neglected spirituality.
Powerful and Transformative
I loved the format, the longer sits and how real and relatable Jeff is. I had a very powerful and transformative retreat. I felt very friendly toward my thoughts and was able to sit with more concentration and less effort than usual. I enjoyed the participation and hearing from the other participants.
I appreciate Jeff's practical and easy-going approach. He is a gifted teacher with unique and valuable insights.
It was very helpful and just so fun for me to listen to and be around Jeff. I had some interesting and informative experiences that I don't think I would have had without his guidance.
Jeff Warren is a transformational teacher. -- Beautiful setting, tasty food, clean rooms.
Delightful and Insightful
Jeff Warren is an amazing and effective teacher. Delightful and insightful.
Amazing! Jeff is the answer.
Loved Jeff! He makes meditation accessible. -- Loved the facility. Beautiful, relaxing, peaceful.
Program was informative, uplifting, and entertaining.
I came with four major questions about my practice and all were covered perfectly in the course, without me even having to ask. Jeff is gifted and selflessly shares that. This is my first time, but no doubt not my last. I think I've found a new gift for myself.
Jeff provided fun, practical, and poignant teaching. A++ would sit with him again! A much bigger facility than I am used to. Quite nice! The dinner saturday night was especially delicious.
Sustainable and Enjoyable
Jeff is an amazing teacher. He makes it "ok" to go against the traditional meditation norms and to help build a practice that works and is sustainable and enjoyable. Food was delicious and staff were exceptionally friendly and helpful.
Jeff presents info in a way that is easily accessible and easily transferable to real life, and most importantly, he's fun! Yoga and Kirtan were fun. Staff were friendly and helpful.
All good things about Jeff Warren. Clear, easy going, patient, understanding, knowledgable - awesome. Very friendly and kind staff. Great food, beautiful site.
BEING HUMAN TAKES PRACTICE
October 20–22, 2023
Your Program Session Times (subject to change)
Friday 7:30–9:00 pm
Saturday 9:30 am–12:30 pm and 2:30–5:00 pm
Sunday 9:30 am–12 pm (Room check-out is 11:00 am; luggage can be held at Reception.)
All times are Eastern Standard Time (EST) unless otherwise noted.
Arrival Day
4:00 pm Check-in begins; Rooms are ready by 4:00 pm, but if you arrive early we will hold your luggage at Reception.
6:00–7:00 pm Dinner
7:00–7:20 pm Guest Orientation Session (Venue: Dining Hall)
Actual schedules and venues may vary; please confirm with Front Desk upon check-in.
Apart from the activities in your program schedule, we offer the following optional complementary activities. (Please join only if your program schedule permits.)
9:45–10:45 am Yoga | Thu–Sun
11:00 am–12:00 pm Mind & Meditation | Thu–Sun
1:30–2:15 pm Guided Hike* | Assemble at Shankara Reception | Sat
2:30–3:45 pm Ayurveda Cooking Class* | Tulsi Kitchen
Thu: Sweet Treats • Sat: Chef's Seasonal Recipe
4:15–5:15 pm Yoga | Wed–Sat
5:30–6:00 pm Guided Meditation | Wed–Sat
7:30–8:15 pm Meditative Chants/Kirtan | Wed–Sat
Saturday kirtan is outdoor by the bonfire; weather permitting.
*Included with Wellness Escapes and R&R; Other participants: $35.00/per person
Clay Studio
11:00 am–7:00 pm Friday & Saturday
Hand Building $55 | 1 hour
9:00 | 10:45 am Sunday


Wheel Throwing

$75 all guests; glazing and shipping are included | semi-private class | 75 minutes
Hours
Wednesday 11:00–8:00 pm
Thursday–Saturday 9:00 am–6:00 pm
Sunday 8:00 am–2:00 pm
We encourage you to also make reservations for consultations, therapies, and treatments at our award-winning Shankara Ayurveda Wellness at least two weeks prior to your arrival date to ensure availability. Please call 828.264.8382 for details. Additional cost.
All options include daily vegetarian meals from dinner on the night of check-in through lunch on the day of checkout. (Rates below are per person.)