The Art of Living Retreat Center
There is a rhythm unique unto the universe, an unseen pulse of sustenance and oneness that can be sensed in all living things. When we are in sync with this rhythm, life's greatest values are effortlessly expressed through us.
Over and over, our guests, teachers, and faculty have shared that such a sacred, pure, and powerful pulse intrinsically resonates throughout the pristine grounds and calming facilities of our center. Each year, thousands of people visit us for this very reason and leave happier, healthier, lighter, and renewed.
Our dedicated event team works hard to provide personalized support—customizing our services, venues, and accommodations to the needs of your group's unique goals and journey.
We host 15,000 guests and 300 workshops, meetings, and conferences annually.
36 buildings, 37,000 square feet of meeting spaces
Two hours' drive from Charlotte
In addition to incredible views and the peaceful, natural beauty of our surroundings, the Art of Living Retreat Center offers expert customized support and an atmosphere of community that ensures an immersive experience for your group.
From your first contact through the final day of your event, our staff is here for you. Hosting your event with us means one-stop planning—from ticketing to housing to catering to activities.
We've hosted thousands of guests here on the mountain and love what we do. You'll see that in the care and attention we put into your event and in ensuring your satisfaction.
Features
Everything from A–Z: Ticketing, accommodations and meals, tea & coffee, snacks, parking, daily workshops, and access to our entire campus and its amenities can be included in your package.
Props and A/V
We provide yoga mats, blocks, straps, back jacks, and blankets, and have a variety of A/V equipment on site to accommodate any typical presentation.
Workshops
You and your guests have access to our daily schedule of signature workshops in meditation, yoga, Ayurveda, and more.
Connection, Empowerment, Tranquility
Set amidst 380+ breathtaking acres of pristine forest high up in the Blue Ridge Mountains of Boone, North Carolina, the Art of Living Retreat Center is a renowned sanctuary of peace that eases the mind and inspires the soul.
Our tranquil grounds and energizing facilities have accommodated countless transformational events that span multiple days and weeks for groups ranging in size from 75 to 500. 
Each year, our beautiful center serves as a life-changing place of convergence for numerous programs, workshops, conferences, and retreats.
Teachers, thought leaders, authors, professional associations, musicians, corporations, trainers, private groups, and families from all over the world trust us to hold a transformative space for their programs, trainings, and retreats. 
Whether you are meeting in one of our halls, exploring our beautiful grounds, de-stressing in our spa, or observing the breathtaking landscape from our terrace, the natural harmony, tranquility, and connection found only at the Art of Living will make your event a unique and unforgettable one.
We have a variety of venue spaces that are appropriate for all sizes of groups. Our center's unique and versatile spaces are equipped to accommodate all of your needs. Whether you're teaching a workshop of 75, holding a meeting for 250, or hosting a conference for 500, your guests never have to leave our self-contained campus.
INNER & OUTER HARMONY
Size: 17,500 square feet
Capacity:
Seated Event 1,750
Meditation Workshop 933
Yoga Retreat 667
Ideal for large groups and events, the main hall features stunning natural light and a spacious grand room. A granite stone foyer leads to a natural wood interior and a striking multi-tiered skylight that gives the venue a surprising coziness. The event space also has a performance stage with professional lighting and an advanced audio-visual system.
HILLTOP RETREAT SPACES
Size: 2,800 square feet
Capacity (per space):
Seated Event 279
Meditation Workshop 167
Yoga Retreat 119
Each of these four special venues features spacious, open floor plans, plenty of natural light, and freely flowing air through the tall windows surrounding each hall. These hilltop event spaces are situated next to each other near the mountaintop, making them ideal for groups requiring adjacent retreat spaces and/or break-out rooms. Three halls are carpeted, while one has hardwood flooring, which works well for yoga and performance groups.
IMMERSE IN NATURE
Size: 5,000 square feet
Capacity:
Seated Event 315
Meditation Workshop 167
Yoga Retreat 135
Special features of this spacious hall include two small break-out rooms, atmospheric multi-tier lighting, and a spectacular wood-worked open ceiling. Located on a hillside, even farther from the hustle and bustle of modern life than the rest of the center, Shakti Hall is an ideal place for a quiet retreat or meeting. The only sounds to break the silence are the rustle of leaves in the wind and the quiet songs of the local mountain birds.
Serenity and relaxation await guests in our warm and inviting on-campus housing, which accommodates up to 500. Guests can choose a private or shared space and personalize their stay with a room type that meets their needs. All of our comfortable rooms are equipped with en-suite bathrooms. Options are below.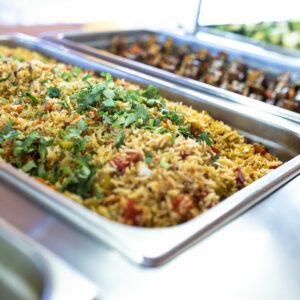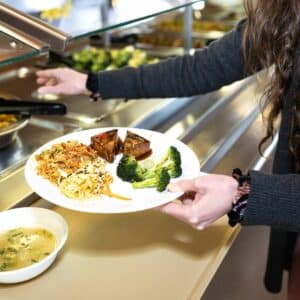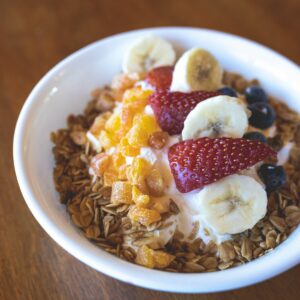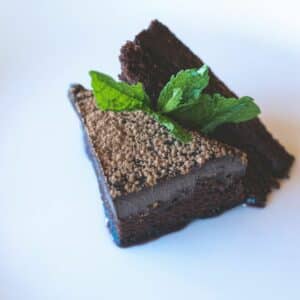 Our chefs aim to please the palate with vegetarian nourishment made from fresh, seasonal ingredients designed to energize and nourish all body types. Meals are served buffet-style.
We are committed to serving nourishing food which creates balance and harmony for the mind, body, spirit, and planet. Learn more about the five foundational principles of our food philosophy and view sample menus—visit our Dining page.
When you book your event at the Art of Living Retreat Center, your group is invited to participate in our many soul-feeding activities.
Daily Yoga
Mindfulness & Meditation
Nature Walks
Fire Circle
Kirtan
Fitness Room & Sauna
Pottery Class (Additional Fee)
Ayurveda Cooking Class (Additional Fee)
Boone is famous as a vacation destination, with miles of scenic trails, serene lakes, historic sites, climbable cliffs, ski slopes, horseback riding, whitewater rapids, and kayaking spots, local Appalachian music, and delightful dining just steps away.
Optional Services and Activities
These add-on amenities take the guest experience to the next level for you and your participants.
Shankara Ayurveda Wellness
The Art of Living Retreat Center is a premier destination for holistic wellness. Shankara Ayurveda Wellness has been rated one of the best by many nationwide publications, including USA Today, The Washington Post, InStyle, Organic Spa, SpaFinder, and more.
While visiting our center, event hosts and attendees can choose from the widest selection of Ayurvedic treatments in the US for whole-body nourishment and renewal.
Learn more—visit our Ayurveda Treatment and Therapies page.
Frequently Asked Questions