Retreat Type
Family & Relationships
Featured Presenters
Meditation & Mindfulness
Self-Discovery
Retreat Goals
Better Relationships
Calm & Clear Mind
Personal Development
Unleash Your Inner Radiance
Prepare to embark on an extraordinary voyage of self-discovery and healing, where you'll reconnect with the radiant, whole, and divine essence that is your birthright. Guided by the esteemed author, coach, and soul midwife, Ruthie Lindsey, this transformative retreat promises an experience that transcends the confines of societal norms.
Throughout this empowering weekend,
Discover Liberation Through Expression Break free from the constraints of societal conditioning and embrace your authentic self. Our focus is on unleashing your true voice, reclaiming your intrinsic worth, and honoring your sacred temple—your body.
Find Radical Self-Love Explore the art of radical self-love through immersive practices like embodiment exercises, meditation, and transformative shadow work. Embrace and nurture all aspects of yourself, including those you were once taught to reject.
Reconnect with Your Body Experience the joy of inhabiting your body through movement, dance, and emotional release techniques. Drop the limitations imposed by society and reconnect with your innate sensuality.
Unlearn and Remember Through the power of evocative writing prompts, meditation, and the support of a nurturing community, shed the stories of brokenness and recall your inherent worth, simply for being your authentic self.
Learn Integration Practices Each teaching incorporates embodiment exercises to ensure that the knowledge you gain becomes an intrinsic part of your being—moving beyond mere understanding into deep embodiment.
Gain Tools for Self-Love Depart from the retreat armed with practical tools for cultivating self-love and compassion. Bid farewell to overthinking and enter a realm of profound embodiment and presence.
By the conclusion of this weekend, you will possess a profound comprehension of the conditioning that led you to believe something was wrong with you and the tools and wisdom required to unlearn these stories and fully embrace the radiant being that resides within.
Join us on this remarkable journey of self-discovery and healing. Reclaim your divine essence, wholeheartedly embrace self-love, and step into a life filled with authenticity, joy, and liberation.
This retreat is open to all, regardless of your background or experience. No matter where you are on your journey, you are welcome here.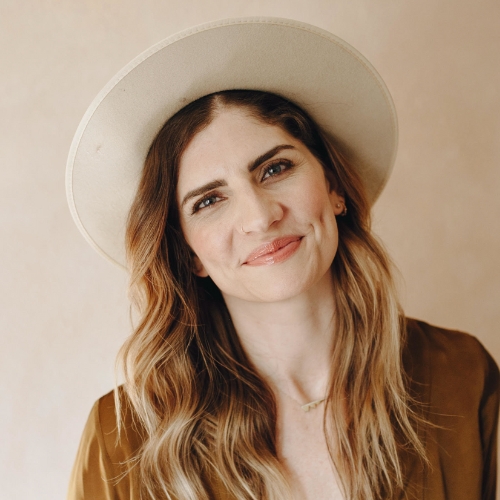 Ruthie Lindsey is the author of the memoir There I Am, The Journey From Hopelessness To Healing. She is also a coach, speaker, and a midwife of souls–helping people feel endeared to their own life, body and soul.
…
Most Profound Life Experience
Tcheka N. - Lawyer
Engaging with Ruthie's container has been one of the most profound experiences of my life. Her guidance is beyond words—imagine someone divine cradling your heart and nurturing every hidden part. I'm privileged to do this meaningful work together.
A Gift
Mallory E. - Executive Coach
Ruthie helps people access inner answers through unique methods they can't find alone. As someone who's often in my head, working with her was a gift. She shifted me from overthinking to exploring questions in my body, deepening my self-awareness and self-relationship.
Life-Changing
Jasmine G. - LMFT
Ruthie embodies authenticity, embracing her imperfections. She teaches self-love, and her contagious way of living reflects what's always been within us. Personally, I needed to witness embodiment in others to feel permission to do the same, and that's what I found in working with Ruthie.
$372 per person/per night + tax
All options include daily vegetarian meals from dinner on the night of check-in through lunch on the day of checkout. (Rates below are per person.)
King bed or two full beds
Flat screen TV
Refrigerator
Private bath
Hair dryer
Complimentary Wi-Fi
Daily delicious vegetarian meals
Complimentary tea/coffee & fresh fruit
Daily yoga & meditation classes
Access to fitness & steam rooms
The Sacred Rebel Retreat
Learning to Love Every Part of Yourself
April 12–14, 2024
Subject to change.
Friday 7:30–10:30 pm
Saturday 9:30 am–12:30 pm and 2:00–4:00 pm
Sunday 9:30–11:30 am Room checkout is 11:00 am; luggage may be held at Reception.
All times are Eastern Standard Time (EST) unless otherwise noted.
Arrival Day
4:00 pm Check-in begins; Rooms are ready by 4:00 pm, but if you arrive early we will hold your luggage at Reception.
6:00–7:00 pm Dinner
7:00–7:20 pm Guest Orientation Session (Venue: Dining Hall)
Actual schedules and venues may vary; please confirm with Front Desk upon check-in.
Apart from the activities in your program schedule, we offer the following optional complementary activities. (Please join only if your program schedule permits.)
9:45–10:45 am Yoga | Thu–Sun
11:00 am–12:00 pm Mind & Meditation | Thu–Sun
1:30–2:15 pm Guided Hike* | Assemble at Shankara Reception | Sat
2:30–3:45 pm Ayurveda Cooking Class* | Tulsi Kitchen
Thu: Sweet Treats • Sat: Chef's Seasonal Recipe
4:15–5:15 pm Yoga | Wed–Sat
5:30–6:00 pm Guided Meditation | Wed–Sat
7:30–8:15 pm Meditative Chants/Kirtan | Wed–Sat
Saturday kirtan is outdoor by the bonfire; weather permitting.
*Included with Wellness Escapes and R&R; Other participants: $35.00/per person
Clay Studio
11:00 am–7:00 pm Friday & Saturday
Hand Building $55 | 1 hour
9:00 | 10:45 am Sunday


Wheel Throwing

$75 all guests; glazing and shipping are included | semi-private class | 75 minutes
Hours
Wednesday 11:00–8:00 pm
Thursday–Saturday 9:00 am–6:00 pm
Sunday 8:00 am–2:00 pm
We encourage you to also make reservations for consultations, therapies, and treatments at our award-winning Shankara Ayurveda Wellness at least two weeks prior to your arrival date to ensure availability. Please call 828.264.8382 for details. Additional cost.