Escape the mundane, surrender to nature, and unwind atop North Carolina's stunning and serene Blue Ridge Mountains. The relaxing and peaceful sanctuary that is our award-winning Shankara Ayurveda Wellness awaits you with natural and holistic experiences that deliver you to pure bliss. Whether you want to de-stress alone, or reconnect and rejuvenate with a family member, friend, or group, our wellness getaways are designed to soothe the body, mind, and spirit so that every guest emerges vitalized and refreshed.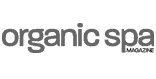 2016 Winner: Best Hidden Gem, Best for Yoga, Best for Mind, Body, Spirit

"A 380-acre sanctuary… a balancing act of rest and activities"

5 Wellness Retreats You Should Escape to ASAP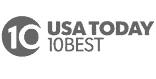 "2016 Reader's Choice Winner: Best Health & Wellness"
As a guest of our nationally-acclaimed Shankara Ayurveda Wellness, the personalized care and attention you receive is unparalleled.
Your body will be nourished daily with whole-foods meals, your mind calmed by the profound serenity and wisdom of nature, your spirit renewed with uplifting guided meditation and yoga classes, and your whole being refreshed and revitalized with nurturing Ayurveda treatments and amenities.
Whether you're coming from near or far, a visit with us will transport you to a world away.
Our all-inclusive Wellness Retreats include
2-night stay in a welcoming and peaceful Retreat Room/Hotel Room
1 60-minute revitalizing Ayurvedic massage or treatment per person, unless otherwise noted*
Additional R&R workshops such as Ayurvedic cooking to awaken creativity and stimulate the senses
Access to campus activities like our labyrinth, nature trails, bonfires, daily kirtan, and more
Daily delicious and healthy meals that promote whole-body health and balance
Guided meditation and yoga classes to connect you with your innermost spirit
Amenities such as our fitness room, steam room, etc.
Free Wi-Fi
Please note, Ayurveda Wellness Escapes are open to participants 18 years of age and older.  Additional classes, treatment enhancements, and services are available for extra costs. View the treatments and consultations menu here.
*PLEASE NOTE Booking your wellness escape online doesn't confirm treatment availability during your stay. After booking your Wellness Escape online, please call 828.264.8382 during spa hours to confirm availability for your treatments. This is important, if you miss this step, you may be booking a package stay without treatment availability.
If you make a Wellness Escape reservation and arrive to the Center without booking your treatments ahead of time, your reservation will be changed from a Wellness Escape to our R&R Program. We look forward to your call.
Shankara Ayurveda Wellness Hours
Wednesday 11:00 am–8:00 pm
Thursday–Saturday 9:00 am–6:00 pm
Sunday 8:00 am–2:00 pm
Shankara Ayurveda Wellness
Shankara Ayurveda Wellness is rated one of the best by many nationwide publications, including InStyle, USA Today, The Washington Post, Organic Spa, SpaFinder. We combine ancient Ayurveda with contemporary wellness to bring you the care you deserve.
As a getaway guest, our experts will show you Ayurveda's proven power to bring the mind, body, and soul into an open, blissful, and restored state. Our amenities—including our fitness room, steam room, and lounge—are designed to relax, refresh, recharge, and enhance your overall well-being.
Whether you're a seasoned Ayurveda therapy practitioner or just curious about alternative therapies and approaches to well-being, if your soul is calling for detoxification, relaxation, rejuvenation—or all of the above—the indulgence and care you will experience at Shankara Ayurveda Wellness will be something you talk about for years to come.
Food for Mind, Body, and Soul
Drawing on influences from the local harvest in Boone to Bombay and even the Caribbean, our chefs aim to please the palate with vegetarian nourishment made from fresh, seasonal ingredients designed to energize and nourish all body types. We offer many meat-free and vegan options, however, some portions of our meals do contain dairy. We cater to any gluten, dairy, soy, and nut-related allergies and list allergens and ingredients on our menus.
Find out more about our food philosophy and dining at the Center here.
We grow a variety of our very own fresh and delicious fruits, vegetables, and flowers on-site. Our garden is as much a place for the nourishment of the soul as it is a place of nourishment for the body. Many staff, volunteers, and journeyers regularly walk the paths. 
Your getaway includes many soul-feeding amenities, workshops, and activities. Visit the R&R Retreats page to view the most up-to-date schedule.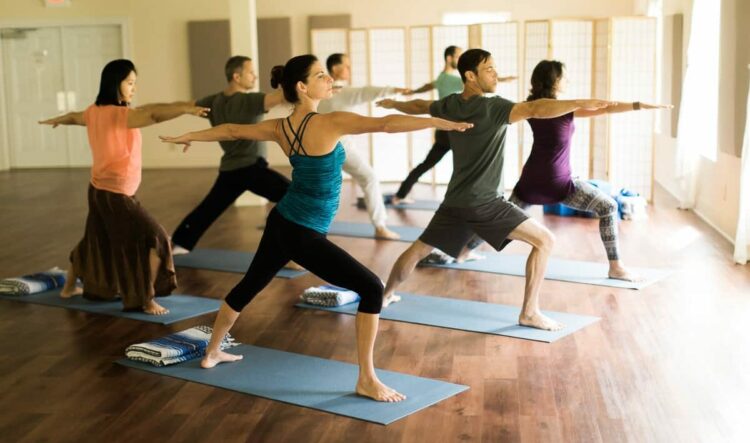 Sri Sri Yoga is a holistic and energizing practice, integrating mind, body, and spirit. The techniques of Hatha yoga are taught in a light and joyful, but thorough manner – useful and suitable for everyone from beginner to advanced practitioners.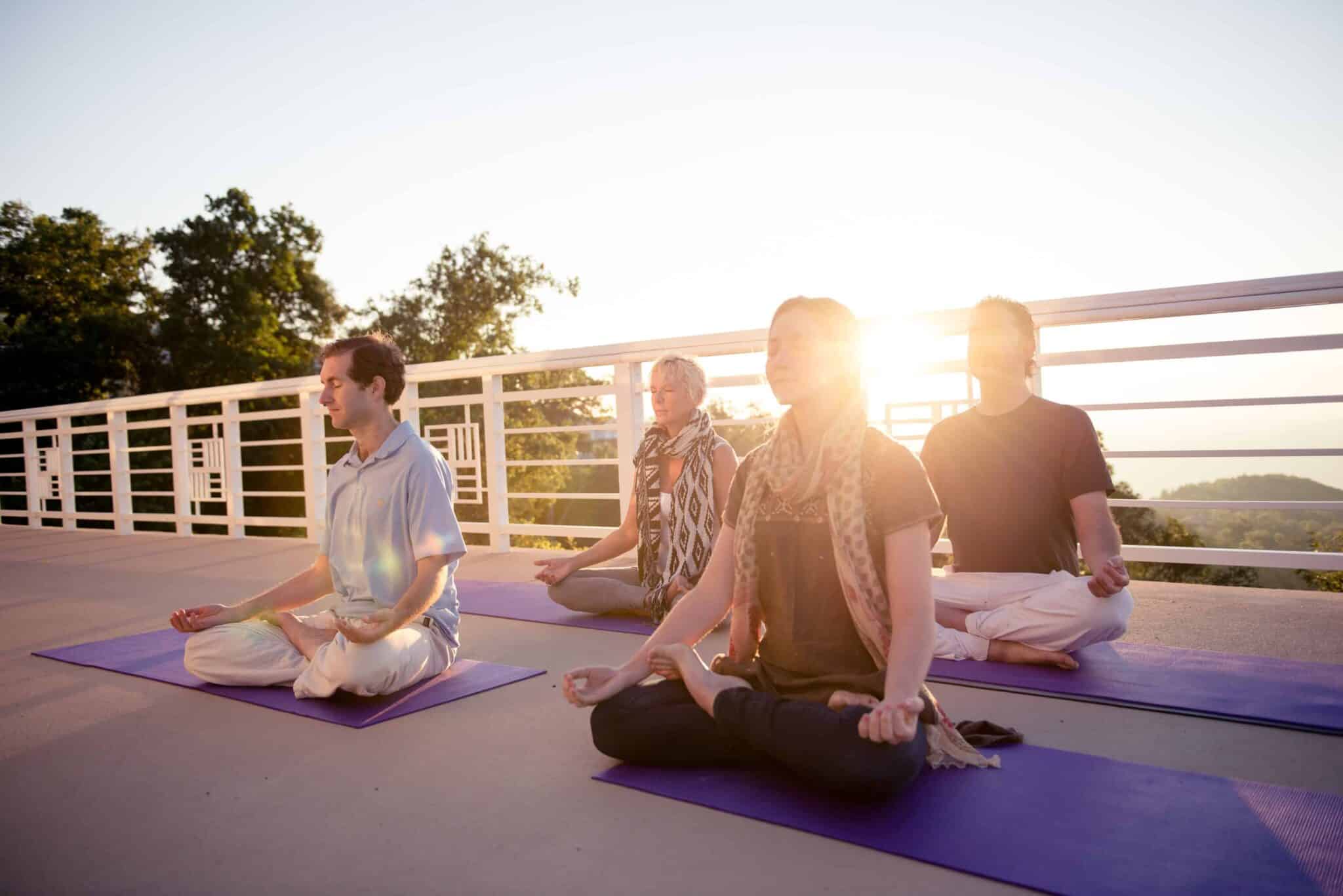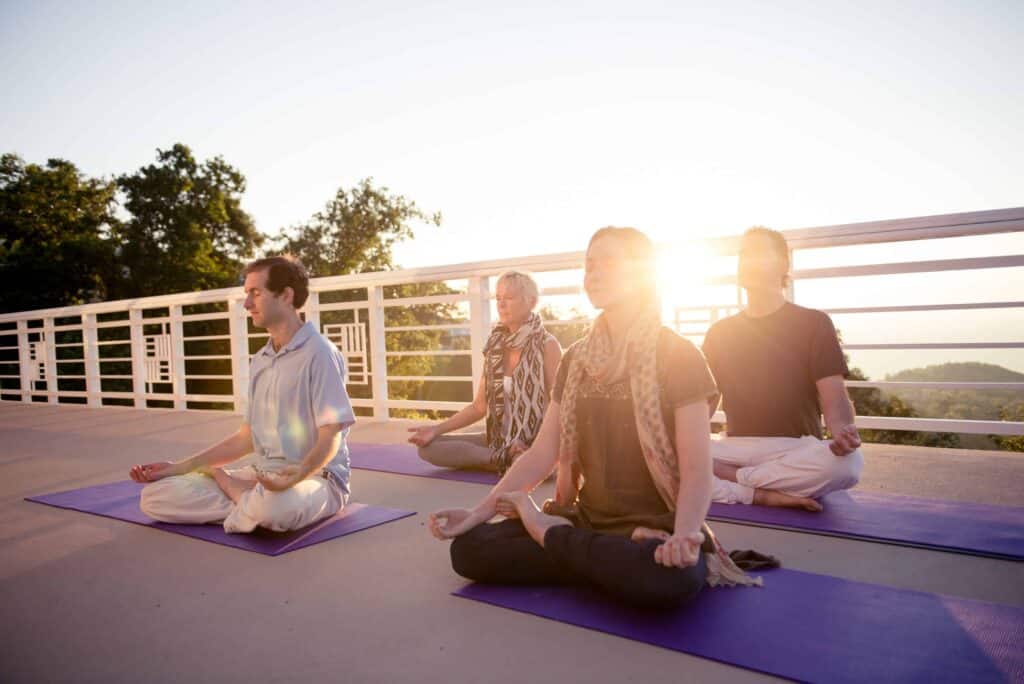 Rejuvenate from within! Meditation offers deep rest for mind and body. We also teach complementary breathing exercises to still the mind. Here, you can participate in guided meditation, accompanied by time questions and discussion.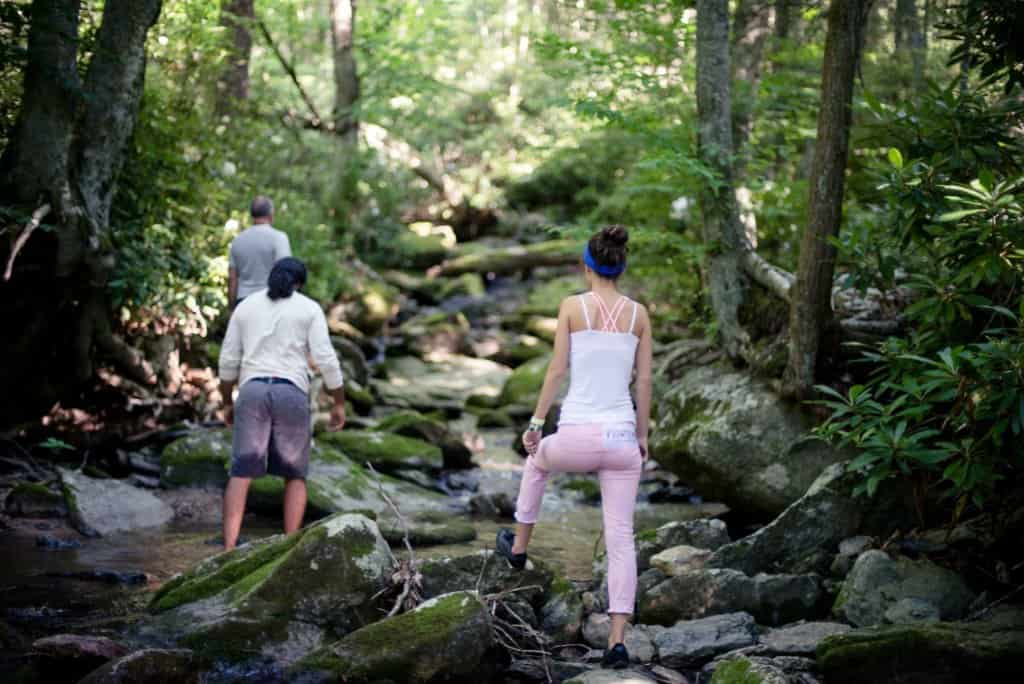 Majestic sights and clean mountain air await! Expand or restart your fitness routine with personally guided classes and nature walks with an onsite fitness expert. With more than 380 acres of pristine mountaintop, vast open skies, and magnificent panoramic views, you'll find a myriad of reasons to get outdoors and connect with nature.
Dawn–Sunset