Shankara Ayurveda Wellness Treatments & Consultations
Ayurveda is the oldest, natural, healthcare system on the planet. Its purpose is to heal and maintain the quality and longevity of life. Our therapists work with your body to encourage stress relief, growth, and healing—bringing you into an open, blissful, and restored state. Browse our treatments below.
Please note We highly recommend booking your treatments at least two weeks in advance of your arrival date to ensure availability; call 828.264.8382.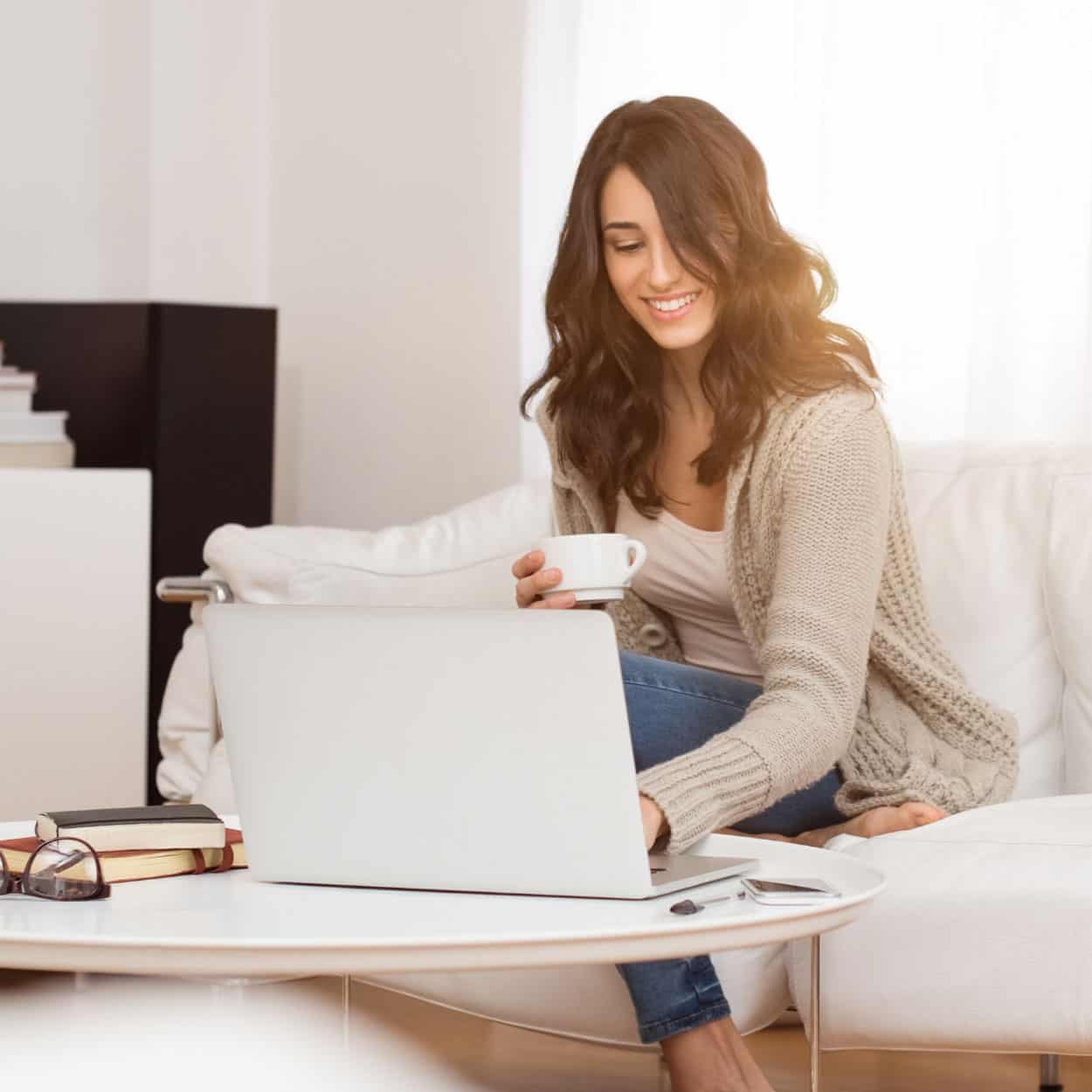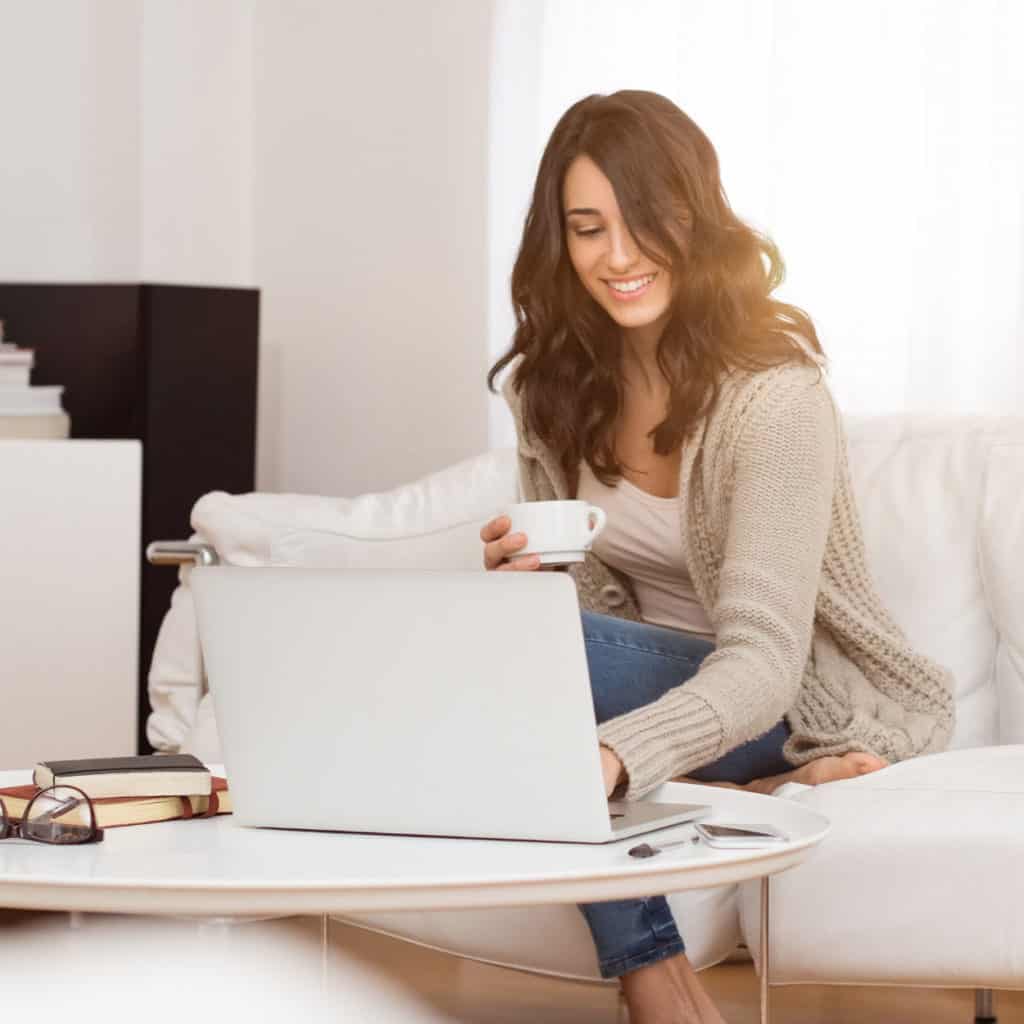 Ayurvedic Lifestyle Consultations
An experienced Ayurvedic practitioner conducts an in-depth doshic evaluation to determine what your natural state of being is, identify any imbalances, explore concerns, and set health and wellness goals together. Ayurveda emphasizes self-care techniques that can bring you into balance, through diet, lifestyle (including exercise), stress management, and if needed, herbs and seasonal cleansing. 
Video or in-person consultation $175; 60 minutes
Follow-Up Lifestyle Consultation
Schedule a follow-up three weeks after your initial Ayurvedic Lifestyle Consultation to discuss and review results from the recommended lifestyle and diet changes. At this time, we'll change, or suggest new, treatment protocols if necessary to help further healing.
Video or in-person consultation $74 $90; 30 minutes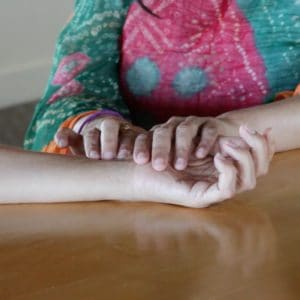 Pulse Assessment with an Ayurvedic Vaidya
Pulse assessment is one of the key diagnostic tools of Ayurveda. The Ayurvedic practitioner feels for the strength of vata, pitta, and kapha in the pulse to determine one's constitution, or dosha, and current state of imbalance. They look for the overall qualities of the pulse gain information about the physical constitution and health of their patient. This information is used to form the basis for a sensitive and personalized therapy in accordance with Ayurvedic principles of treatment. $108; 30 minutes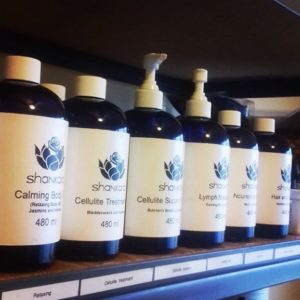 Shankara Signature Massage
Using blended oils, our talented therapists will customize the massage to relieve your body, relax your mind, and uplift your spirit.  $150; 60 minutes/$195; 90 minutes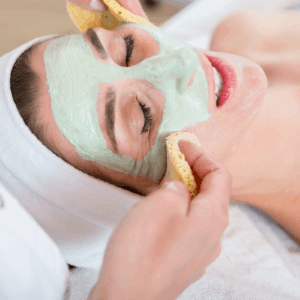 Shankara Signature Ayurveda Facial
Through the fusion of Western science and the ageless wisdom of traditional Ayurveda, Shankara products blend pure formulations to dynamically repair and regenerate the skin. This customized facial treatment nourishes your skin and brings harmony to the doshas, supporting and encouraging your innate beauty.  $150; 60 minutes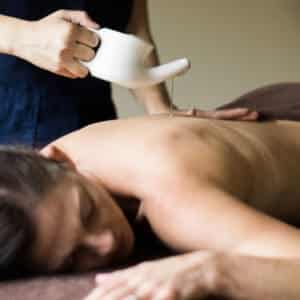 Abhyanga: Detoxifying Warm-Oil Massage
Abhyanga is one of the most popular and recommended therapies in Ayurveda. This Ayurvedic therapy incorporates warm, aromatic oils, rhythmically massaged into your body, which loosen toxins, relax the nervous system, and provide rest, nourishment, and rejuvenation.  $150; 60 minutes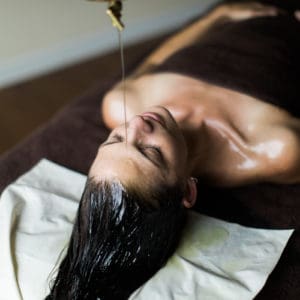 Shirodhara: Relaxation Therapy
Because of the profound effect it has upon the consciousness, it has often been called "Bliss Therapy." Shirodhara is a continuous pouring of warm oil in a slow steady stream on the forehead that helps to pacify the subtle aspects of the doshas: nourishing the nervous system, promoting relaxation and tranquility, and improving mental clarity and comprehension.  $175; 60 minutes
Royal Treatment: Signature Service
The Royal Treatment combines both the detoxifying warm oil massage and the shirodhara relaxation therapy for an ideal experience of rejuvenation.  Coupling these two treatments together, the warm oil massage awakens and prepares your body for the restful tranquility that follows with Shirodhara.  $320; 120 minutes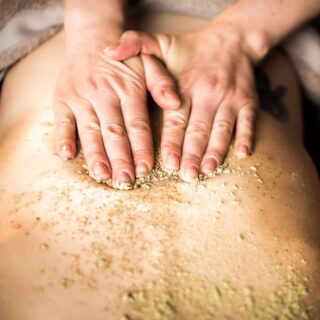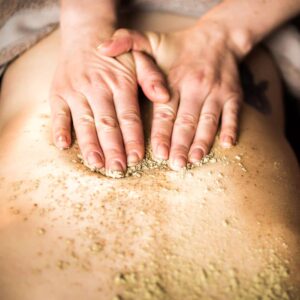 Udvartana: Herbal Exfoliation Treatment
Udvartana is a deeply penetrating lymphatic massage with herbal scrub. This invigorating full body treatment increases circulation, revitalizes the skin, supports overall detoxification and promotes weight loss.  $175; 60 minutes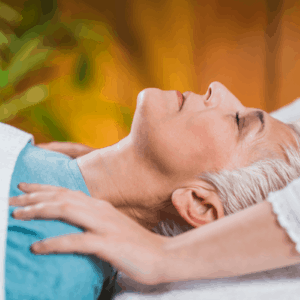 Marma: Replenishing Energy Treatment
One of the most restorative treatments for the body and mind, Marma stimulates specific energy points that rejuvenate the vital organs of the body, settle the nervous system, and pacify the Doshas. You may be fully clothed during this treatment, which focuses on energy centers, rather than muscle or tissue.  $150; 60 minutes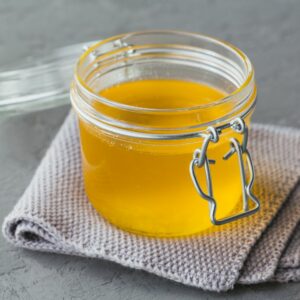 Netra Tarpana: Eye Bathing
Eyes are the window to the soul. Many eyesight problems result from mental stress because the eye is closely related to the mind. This rejuvenating treatment relieves tired, achy, sore eyes and improves vision. Warmed ghee is gently poured on the eyes while you are led through relaxing, simple eye exercises. It is an enjoyable, relaxing, and effective treatment. Eyes may be sensitive to brightness and computer screens after this treatment. Plan to rest and relax. Balances pitta dosha. $150; 45 minutes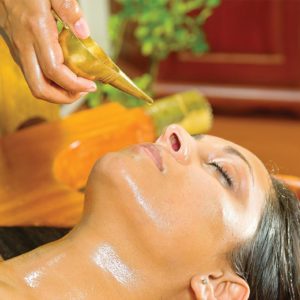 Nasya: Clear Breath Support
The nose is the door to consciousness. Nasal Therapy helps to clear and lubricate the sinus passageways, relieving acute and chronic sinus problems such as allergies, mucous congestion, dry nasal passages, and snoring. The process of administering herb-infused oils into the nasal cavity also helps to relieve headaches, migraines, reduces anxiety, clears and strengthens the mind, and stimulates the nervous system. This treatment is best done by itself or at the end of a treatment series. Balances kapha dosha.  $150; 45 minutes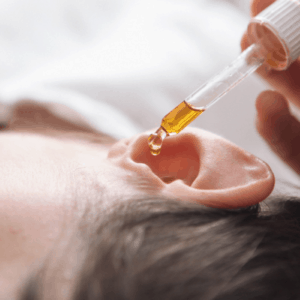 Karna Purana: Settling The Nervous System
Warm oil is gently, slowly poured into the ears, lubricating the ear canal, calming the mind, and soothing the nervous system. When the ears are bathed in oil, the mind and body automatically calms, creating a state of deep relaxation. Balances vata dosha.  $150; 45 minutes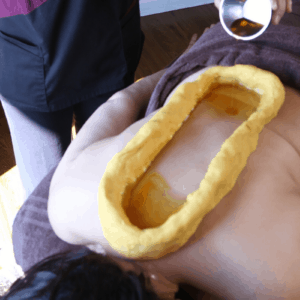 Basti: Joint Rejuvenation
Stiff joints are bathed in warm medicated oil. This treatment also includes a massage to the affected area.
Katti Basti: for the lower back.
Greeva Basti: for the neck and shoulders.
Janu Basti: for the knees. 
$150; 45 minutes
AYURVEDIC SPA EXPERIENCES
Sundarya—Lavishing Treatment
A total body experience that is comforting, nurturing, and enticing to the senses. Tension melts from the face, neck, shoulders, and head with the combination
of a soothing scalp and facial Massage.
We begin with a soothing massage with  captivating Sundarya body oil. A luxurious full-body exfoliation follows using Shankara's Sundarya Salt Scrub to awaken, refine, and purify the skin.
$225; 90 minutes
Avarna Spa Body Wrap
These dosha-specific treatments use stimulating movements, followed by the warmth and enveloping nature of the wrap, which creates space for deep
relaxation and meditation.
Rejuvenation for nourishment and hydration
Detoxification deeply purifies
Reduction smooths and tightens
$225; 90 minutes
Enhancements
These can be added to certain treatments.
Hot Stones Therapeutic Stones $50
Pado Abhyanga Oil Foot Massage $45
Shiro Abhyanga Oil Scalp Massage $45
Facial (30 minutes) $95
Massage (30 minutes) $95
NOTE For your convenience an 18 percent service charge will be added to all services for your service provider. This can be adjusted up or down based on your satisfaction. Thank you for choosing Shankara Ayurveda Wellness.
Not sure which treatment is right for you?
Call us!
828.264.8382
. We're happy to help you select the right treatment for your goals.
Ayurvedic spa treatments are authentic and amazing! The services they provide are therapeutic. It is like going to India, without having to use your passport.