Shankara Ayurveda Wellness
Ancient Ayurveda integrated with contemporary wellness to bring body, mind, spirit, and environment into balance.

Relax, Restore & Renew
Take time for self-care.
Experience deep rest and rejuvenation.

Cleanse & Detox
Feel lighter, energized, and vital. Try an effective, gentle and deeply healing way to reset your body.

Return to Radiant Health
Explore natural, holistic ways to de-stress and restore harmony inside and out.
Ayurveda says there are four aspects: hitaaya and ahitayu, sukhayu and dukhayu. Or in English, what is good for the body and what is not, what makes us happy and what makes us sad. Like driving a car, once you know the rules of the road, you can get around safely. Ayurveda uses knowledge about these four aspects to help you more expertly (and enjoyably!) navigate your life.
Vata
Those who are born with more of the ether and air element have a vata constitution. Generally, a vata person is very thin, talkative, and often restless.
Read More
Slide Heading
They typically have a lower body weight, dry skin, brittle nails, thin hair, and small, slightly sunken eyes. In terms of climate, vatas tend to prefer warm or hot weather—they may have trouble tolerating the cold. They have a hard time gaining weight and so tend to be thin.
When vata is balanced, one experiences more energy, enthusiasm, clarity of mind, infectious positivity, and flexibility. One is more spontaneous, creative, and affectionate.
Pitta
Pitta people are those who are born with hotter constitutions, containing more of the fire element.
Read More
Slide Heading
A pitta person is generally active, good looking, a perfectionist, dynamic, intelligent and also short-tempered. They may have leadership qualities, a moderate build, a smart personality, a sharp nose, and their eyes will also be sharp, sometimes offset with a slight pinkish skin tint.
Kapha
Kapha indicates a preponderance of the water and earth elements. People with this kapha constitution are generally cool, calm, cheerful, stocky (if not overweight).
Read More
Slide Heading
Ayurveda says that because a kapha person is the least bothered, happiest type of person on the planet, the best constitution is kapha—they're cheerful all the time!
Other qualities include thick dark hair, big eyes with very white sclera (whites), and prominent, shiny, white teeth. The skin may also be thick, moist, and a cool to the touch. As a personality type, while they tend to accumulate things, they also have a sharing streak that moves them to service for society.
Ayurveda Wellness Cleanse/Detox Retreats
Panchakarma can help by reversing the negative effects of daily living to restore you to a natural state of health and vitality. Through this therapeutic process, your body and mind are cleared of toxins—bringing your systems back into balance and proper functioning. Lifestyle recommendations based on your unique constitution help you sustain this well-being.
Panchakarma Cleanse & Detox
Panchakarma is a traditional authentic Ayurvedic approach to cleansing. Customized to your unique body type, imbalances, and lifestyle and through a series of consulations with Ayurveda experts, treatments, food, meditations, educational sessions, we will gently release physical and emotional toxins and stressors from the mind and body. And harness the natural intelligence of the body to restore optimal health and balance, with a renewed sense of well-being.
7-Day Ayurveda
Home Cleanse
A simple yet profound method to remove deep-seated toxins and impurities, and reset your digestive system. Our dosha-personalized package has everything you need to cleanse in the comfort of your home, including expert guidance through the entire process. You'll experience pre- and post-cleanse consultations, video presentations, and a complete cleanse starter kit.
Includes
starter kit
and expert support
Anxiety, Depression, and Chronic Stress Retreat
Our holistic approach to addressing anxiety, depression, and chronic stress—based on Ayurveda's 5000-year-old wellness and healthcare system—provides a solid foundation to heal and restore the body to optimal health. It IS possible to regain a life with happiness, clarity, and emotional stability.
Ayurveda is the art and science of tuning the body into balance, harnessing the body's natural intelligence for optimal health. From learning the foundations of Ayurveda to how to take care of your body and prevent disease, our Ayurveda education programming gives you the tools to take control of your health and well-being. Dive into the knowledge and experience of Ayurveda on-demand.
The Ayurvedic Daily Routine
Looking for accessible, holistic ways to live a more authentic and balanced life? Shankara's Director Kim Rossi teaches you practices and tips to keep you feeling confident, balanced, and happy all year long.
Managing Depression, Anxiety, and Insomnia the Ayurveda Way
Take control of your own well-being and begin to flow naturally, peacefully, and joyfully through life.
Managing Inflammation
Dr. Poornima Sharma introduces accessible dietary tips, mindfulness practices, tools, and techniques to manage, reduce, and even eliminate chronic inflammation, its symptoms, and diseases.
Manage Your Health with Ayurveda
Discover the power and freedom of health and happiness with our 3-course eLearning package.
Holistic Spine Care Retreat
Want to strengthen your spine and keep it healthy? Join us for this transformative spinal care program to learn holistic pain management techniques and strengthening postures for the spine.
Discover Ayurveda
Learn how to attain optimal health through a deeper understanding of yourself and your unique nature in relationship to the world around you. This introduction to Ayurveda program is the ideal retreat for anyone looking for accessible, holistic ways to live a more authentic and balanced life.
Women's Health
From Puberty to Post-Menopause
A weekend of deep healing, transformation, bliss, and pampering. This authentic Ayurveda-based program that will teach you simple and sustainable daily practices for greater health and happiness during the transitional phases of life.
Ayurveda Treatments & Consultations
Ayurveda Lifestyle Consultations
Work with an expert Ayurvedic practitioner to set personalized health and wellness goals—incorporating self-care techniques to bring you into balance, through diet, lifestyle, stress management, seasonal cleansing, and herbs.
Pulse Assessment with an Ayurvedic Vaidya
Pulse assessment is one of the key diagnostic tools of Ayurveda. An Ayurvedic practitioner examines overall qualities of the pulse to gain information about your physical constitution and health. This forms the basis for recommended therapies and treatments to bring your whole-being back into balance.
Ayurveda Body Treatments & Therapies
Choose from a range of authentic Ayurveda body treatments and services, including abhyanga (detoxifying warm-oil massage), shirodhara (relaxation therapy), signature massages, herbal exfoliations, ear-nose-eye therapies.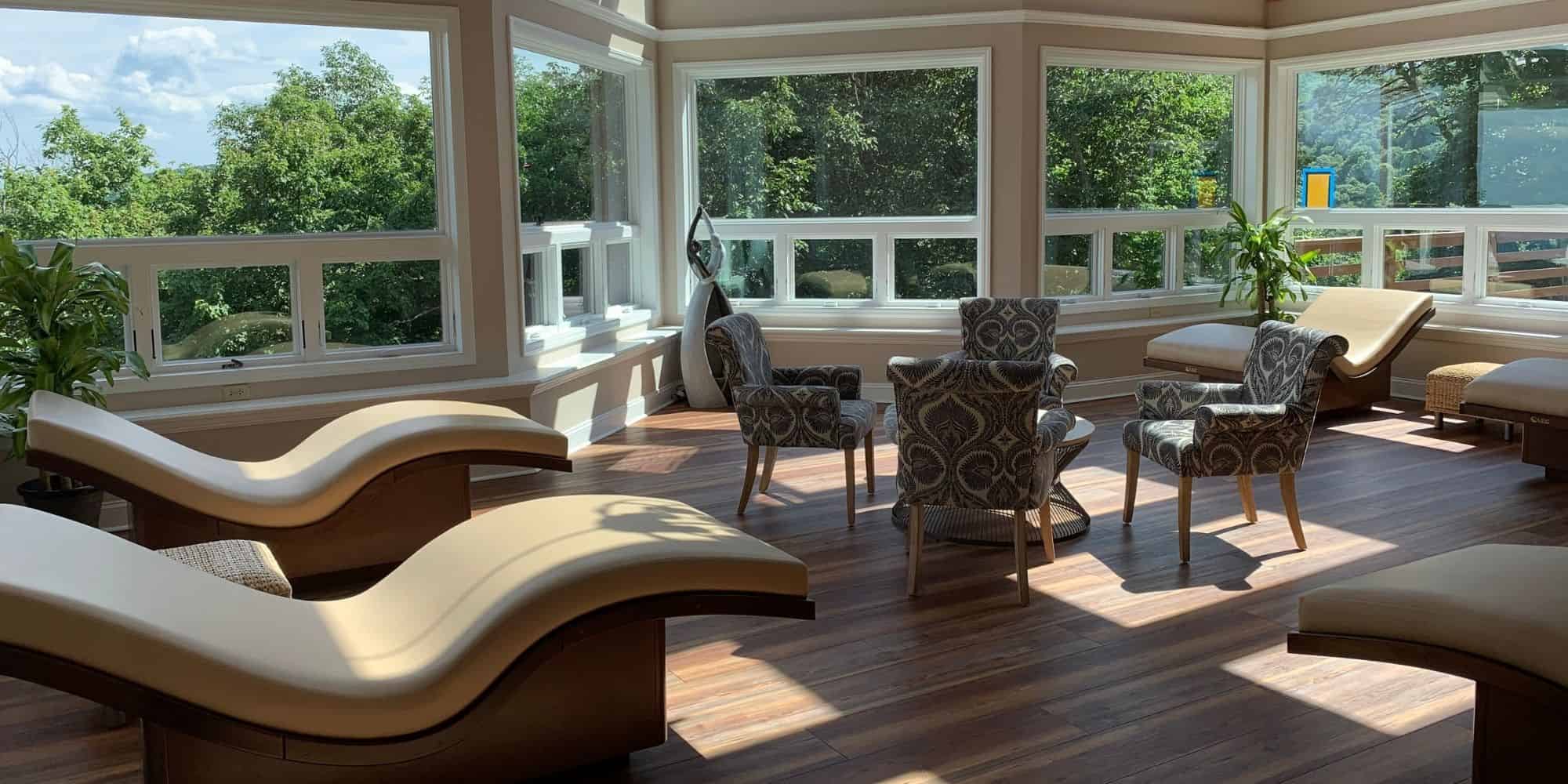 Shankara Ayurveda Wellness: Authentic Ayurveda
Our team of highly-trained Ayurvedic practitioners and therapists are dedicated to providing excellence in Ayurvedic health and well-being. We specialize in individualized holistic care for the whole mind-body complex and the management of health conditions.
Relax and rejuvenate in our deeply healing and restful setting, and enjoy a blend of facilities to support your well-being, including a relaxation room, steam room, movement studio, dedicated dining area, and a cooking demonstration kitchen.
Your journey to health and vitality begins at Shankara Ayurveda Wellness.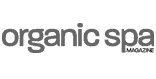 2016 Winner: Best Hidden Gem, Best for Yoga, Best for Mind, Body, Spirit

A 380-acre sanctuary… a balancing act of rest and activities

5 Wellness Retreats You Should Escape to ASAP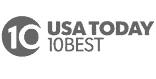 2016 Reader's Choice Winner: Best Health & Wellness
Dedicated Team
Our team immerses itself in the dual traditions of Ayurveda and yoga, not just as professionals, but as a powerful way of life. Ranked the #1 Ayurveda program in the US by Organic Spa Magazine, we are one of only a handful of centers dedicated to offering such an exclusive focus on Ayurveda in the US.
Effective
The one-on-one guidance of Ayurvedic experts and the combination of diet with personal Ayurvedic treatments—such as marma, abhyanga, and shirodhara—that you'll receive at the Center greatly enhances the overall impact of the process. This synergy of massage, diet, relaxing steams, herbal supplements, and more is not only the traditional way, but much more effective than the sum of its parts.
Convenience
We know that when you cleanse, you need space and time for rest. You do not want to worry about traffic jams and missed appointments, standing over a hot stove cooking, tracking down exotic ingredients, and the other mundane details typically associated with such a process. We take care of your food, room, treatments, and all the little details to make your experience as comfortable as possible.
Spectacular Natural Setting
Located in Boone, NC, our stunning natural surroundings are perfect for taking time for yourself and your body to relax deeply and restore your energy. Boone is a vacation destination in itself, and the Center's peaceful location on top of a mountain creates an ideal setting for deep cleansing. Add to this the tranquil atmosphere of the spa, and you have a relaxing place to get deep rest.
Unwind, let go and bathe in the serenity of the Blue Ridge Mountains. 
From the moment you arrive, everything is taken care of. Our deeply restful and healing retreat environment invites you to relax and rejuvenate in any way your heart desires. Choose from an array of retreats including health, nutrition and weight-management to gentle detoxes and wellness escapes—or simply create your own! Discover what nurtures and supports you, and take home a wealth of tools and knowledge to maintain your relaxed, balanced and renewed sense of well-being.