These mountains, like waves ebbing and flowing, fill the sky with blue as far as the eye can see. Beyond the view, each of our rooms is warm and inviting with the comfort of home.
The Hotel Rooms
Located on a mountain ridge, these rooms offer beautiful vistas of either the stunning Blue Ridge Mountains or the quiet magic of the forest.
Full or king beds
Private bathrooms
Include amenities such as TV, fridge & writing desk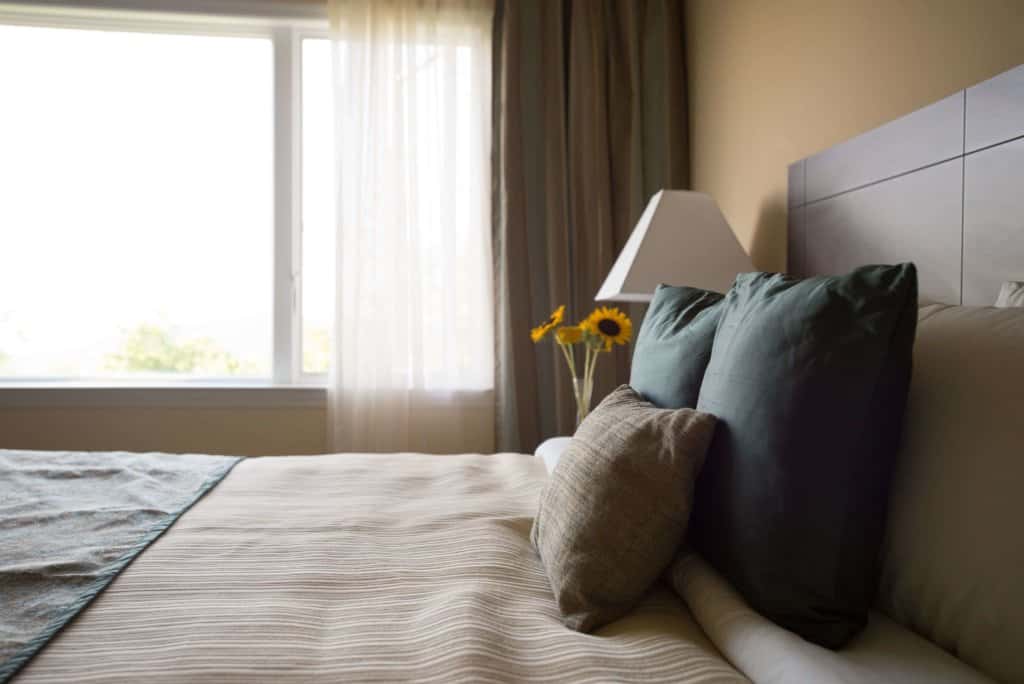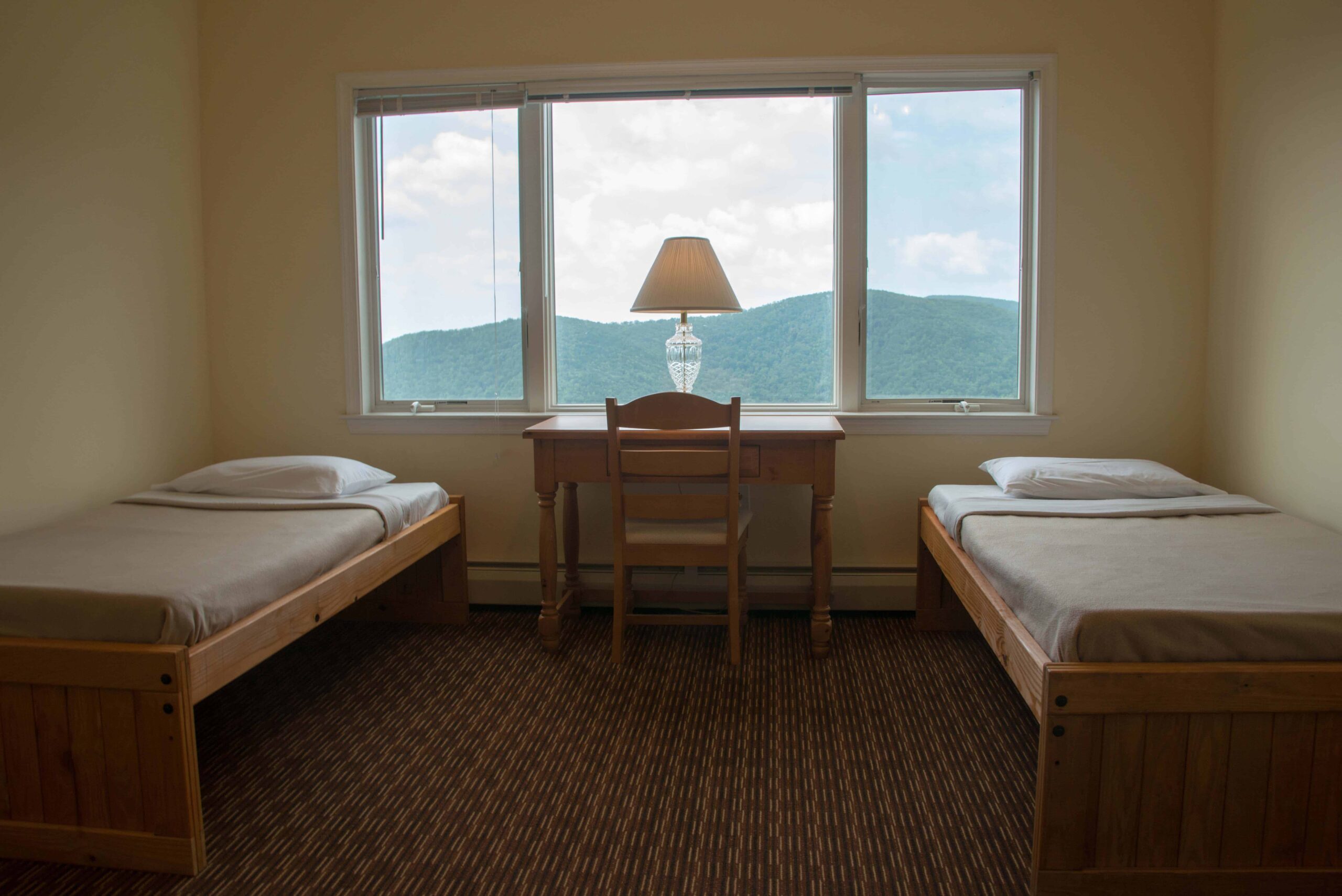 Retreat Rooms
Comfortable and simple, these rooms are located along the Eastern mountain slope and are a great option for those who desire peaceful relaxation accompanied by the music of the forest.
Two twin beds per room
Private bathrooms
Simply furnished
Apartments
A select number of loft suites with spectacular views are available for longer stays of 8 days or more. They contain a kitchenette with fridge, stove-top, sink, and storage space, as well as a private bathroom, washer and dryer, plenty of closet space, and south-facing deck overlooking the Blue Ridge mountains. These units are ideal for a personal retreat and for those who would like to extend their stay with the community for a longer time.
Private Balcony
Washer, dryer and closet space
Small desk with chair and phone
Flat Screen TV
Kitchenette with refrigerator and stove
Sleeps up to four guests
Private bathroom
Mountain views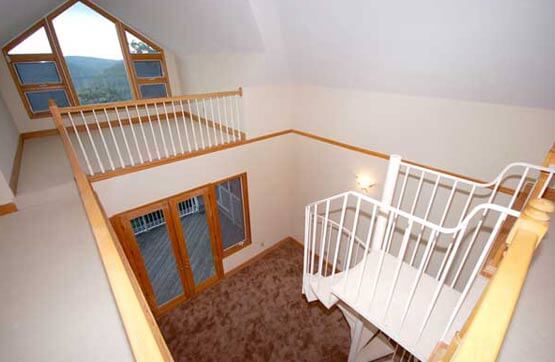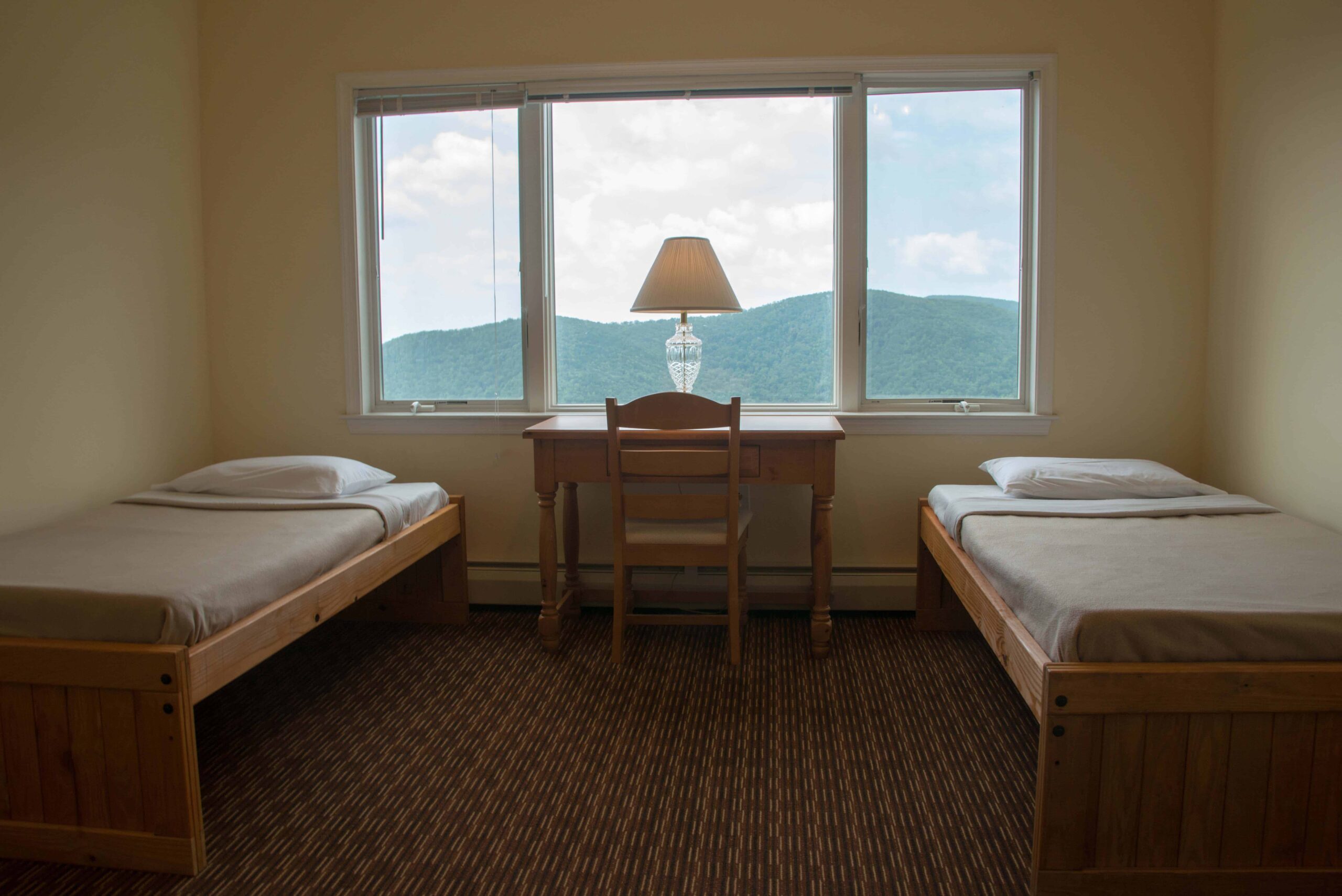 Arrival & Departure
Feel welcome to arrive early to enjoy the nature surrounding the property, take a stroll on the labyrinth, or explore treatments available at our onsite spa.
Check-in: 3:00pm
Check-out: 11:00 am
It's an amazing place for a meditation retreat or if you want to take a break for a weekend. The location of the retreat center is very good and there are several trails around the center. Food was very delicious as well.