Where health meets happiness.
Set amidst 380+ breathtaking acres of pristine forest high up in the Blue Ridge Mountains of Boone, North Carolina, the Art of Living Retreat Center is a renowned sanctuary of peace that eases the mind and inspires the soul.
Our tranquil grounds and energizing facilities have accommodated countless transformational events that span multiple days and weeks for groups ranging in size from 75 to 2,000. Our warm and inviting on-campus housing accommodates up to 1,000 guests.
Watch the sun rise over the mountaintops, rejuvenate with an Ayurvedic body treatment, or feel the quiet of a walk in the forest. The Center supports both community groups and solo travelers. This is a place to make all your own, and our staff is here to help you do just that.
From our signature meditation and Ayurveda Wellness programs to events with teachers, authors, and thought leaders in the fields of self-discovery, yoga, nutrition, creativity, and more—there is something here for everyone.
Campus Accessibility
Your visit—and your ability to enjoy the full experience of the Art of Living Retreat Center and its programs—is important to us. While we have some grandfathered buildings without elevators, we offer numerous ADA-compliant lodging and event venues accessible to all our visitors. Please speak to  Reservations (800.392.6870) in advance so we can best accommodate your needs.
Because our campus sits on top of a mountain, it's important to note the grounds are spacious and hilly. While the entire campus is walkable and accessible, you may encounter terrain that is difficult for those in wheelchairs or with mobility issues.
To ensure easy access between buildings, we offer free shuttles that make frequent rounds. You may also contact Guest Services at any time to schedule a shuttle pick-up or drop-off to any part of the campus.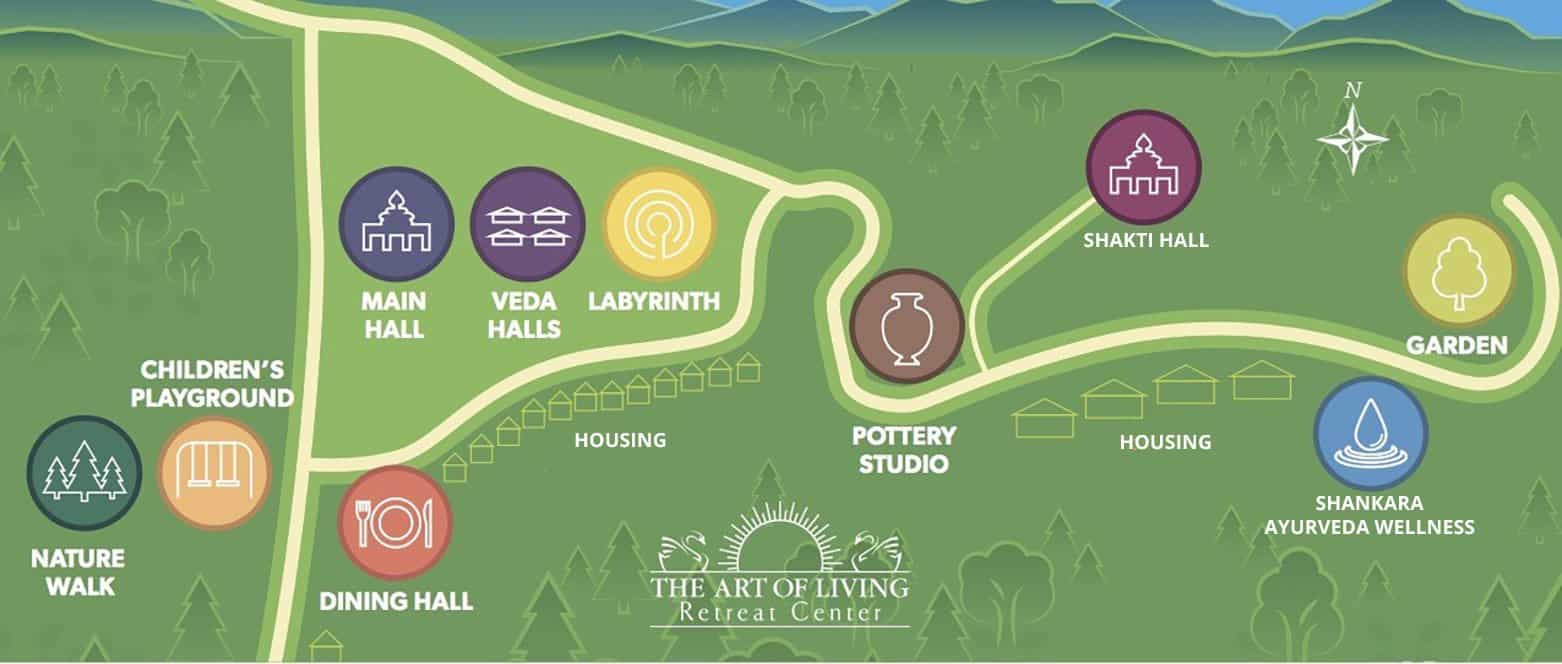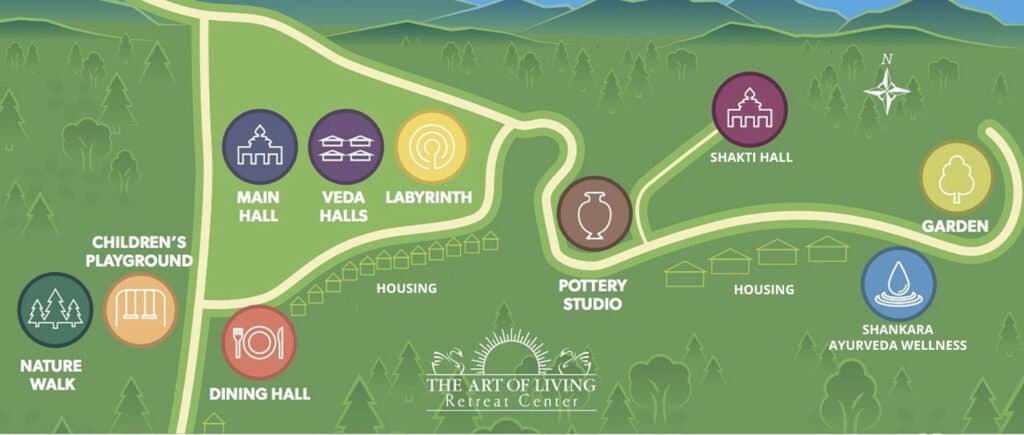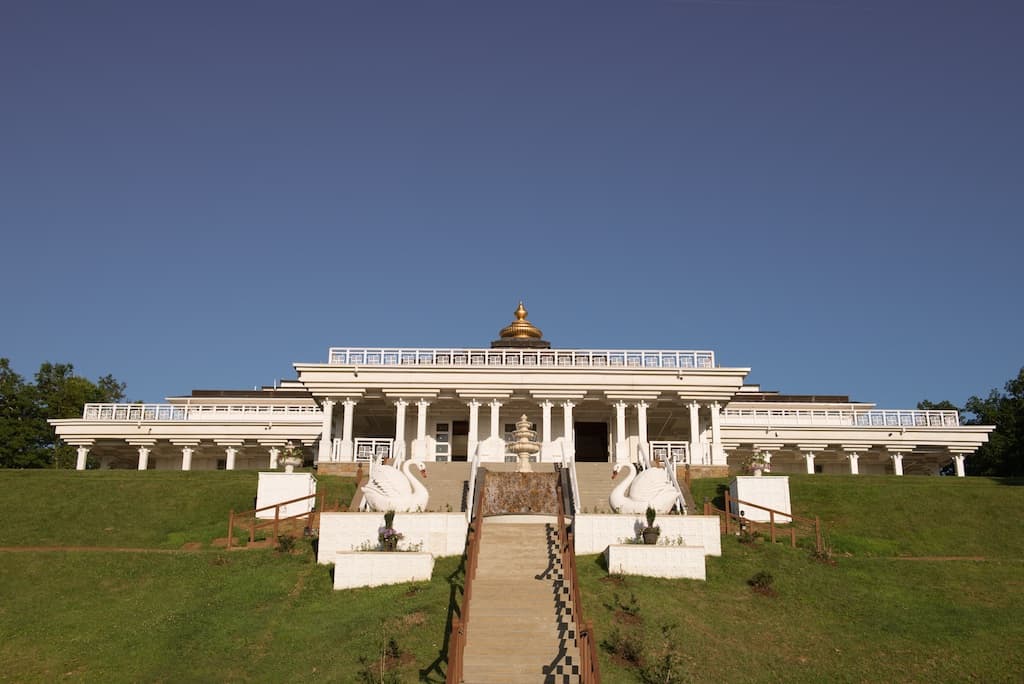 INNER & OUTER HARMONY
Ideal for large groups and events, the main hall features stunning natural light and a spacious grand room. A granite stone foyer leads to a natural wood interior and striking multi-tiered skylight that gives the venue a surprising coziness. The event space also has a performance stage with professional lighting and an advanced audio-visual system.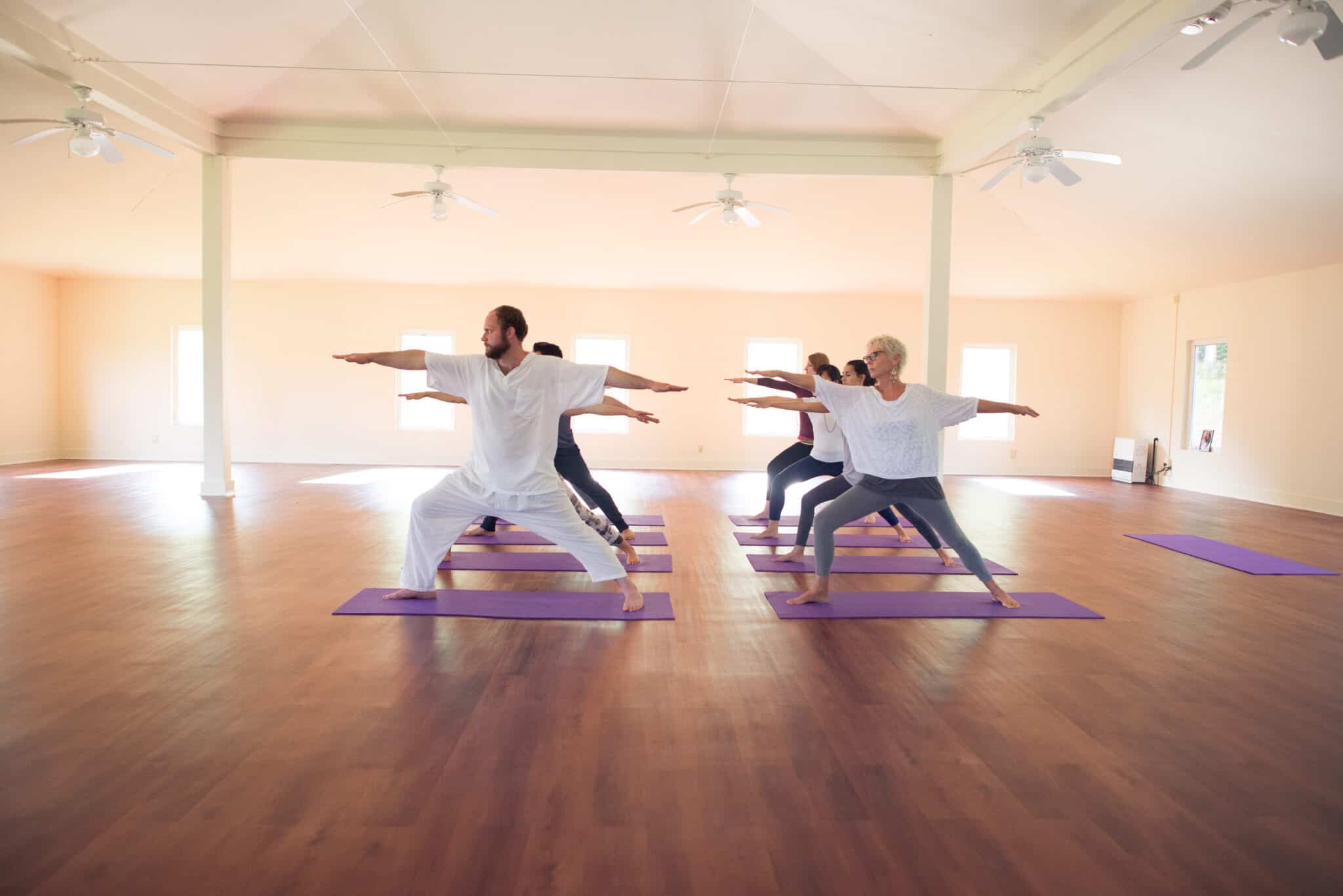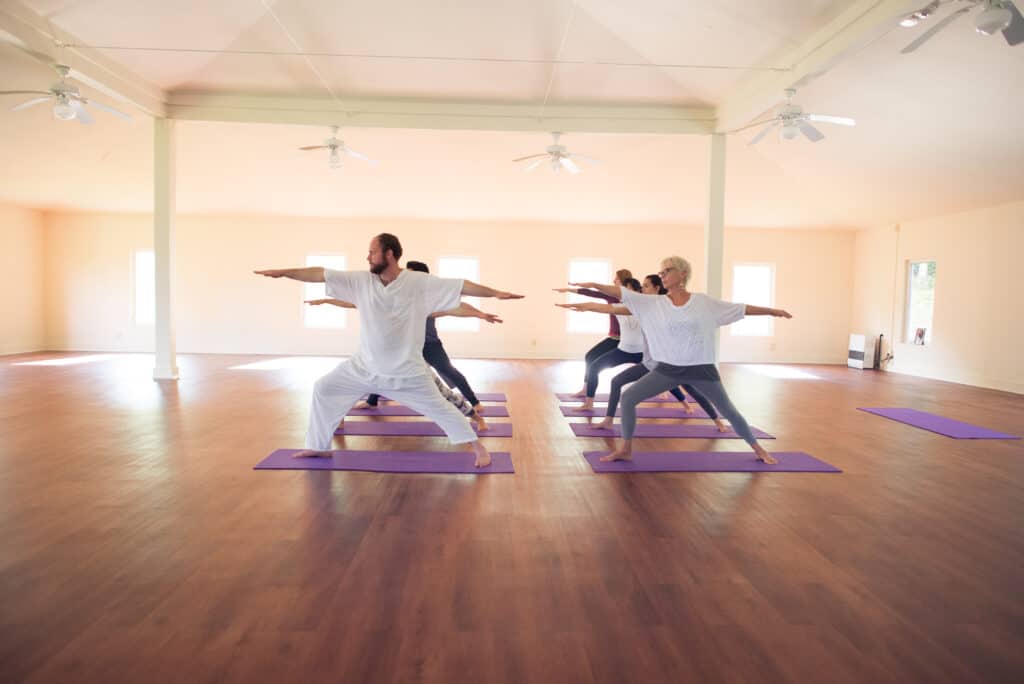 HILLTOP RETREAT SPACES
Each of these four special venues features spacious, open floor plans, plenty of natural light, and freely flowing air through the tall windows surrounding each hall. These hilltop event spaces are situated next to each other near the mountain top, making them ideal for groups requiring adjacent retreat spaces and/or break-out rooms. Three halls are carpeted, while one has hardwood flooring, which works well for yoga and performance groups.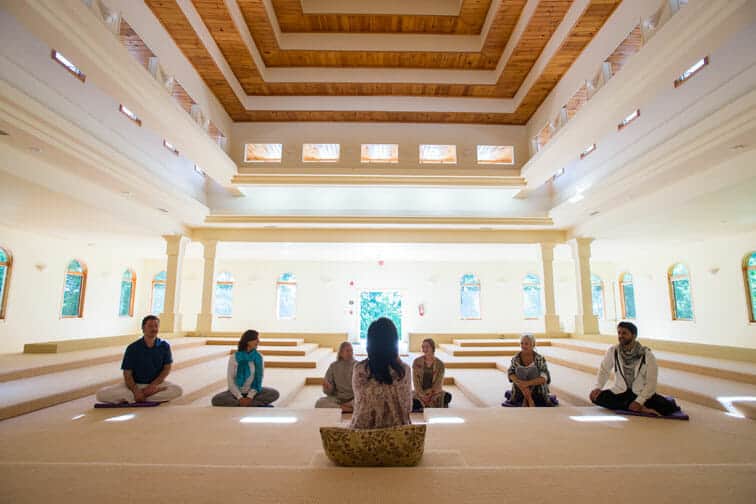 IMMERSE IN NATURE
Special features of this spacious hall include two small break-out rooms, atmospheric multi-tier lighting, and a spectacular wood-worked open ceiling. Located on a hillside, even farther from the hustle and bustle of modern life than the rest of the center, Shakti Hall is an ideal place for a quiet retreat or meeting. The only sounds to break the silence are the rustle of leaves in the wind and the quiet songs of the local mountain birds.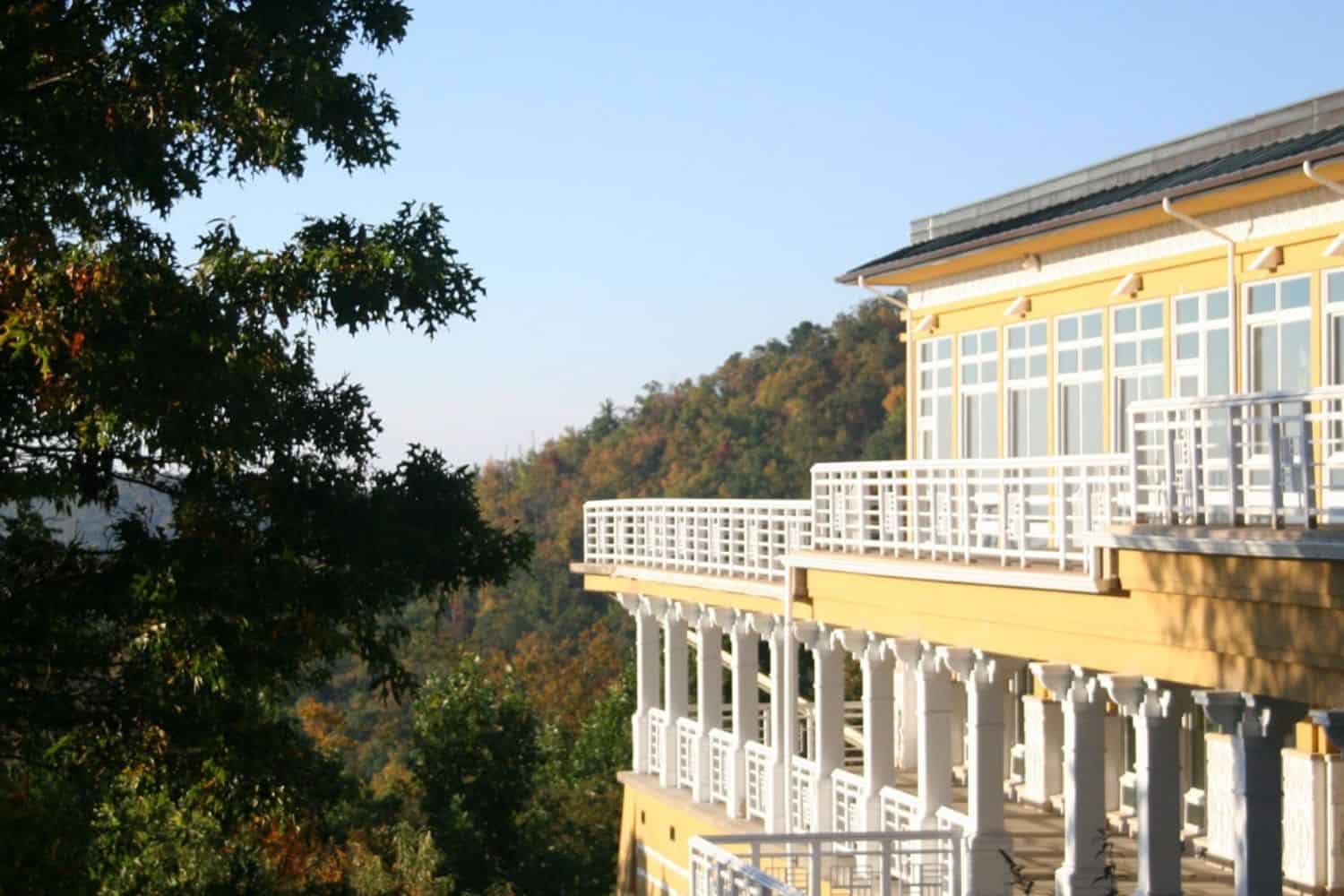 ENJOY THE VIEWS
The main dining hall measures 41,000 square feet and is built to offer incredible views of the mountains and sunrise. Meals are served buffet-style. We offer many meat-free and vegan options, however, some portions of our meals do contain dairy. Although we cater to any gluten, dairy, soy, and nut-related allergies and list allergens and ingredients on our menus, we recommend informing your event coordinator of any dietary restrictions you or your guests may have.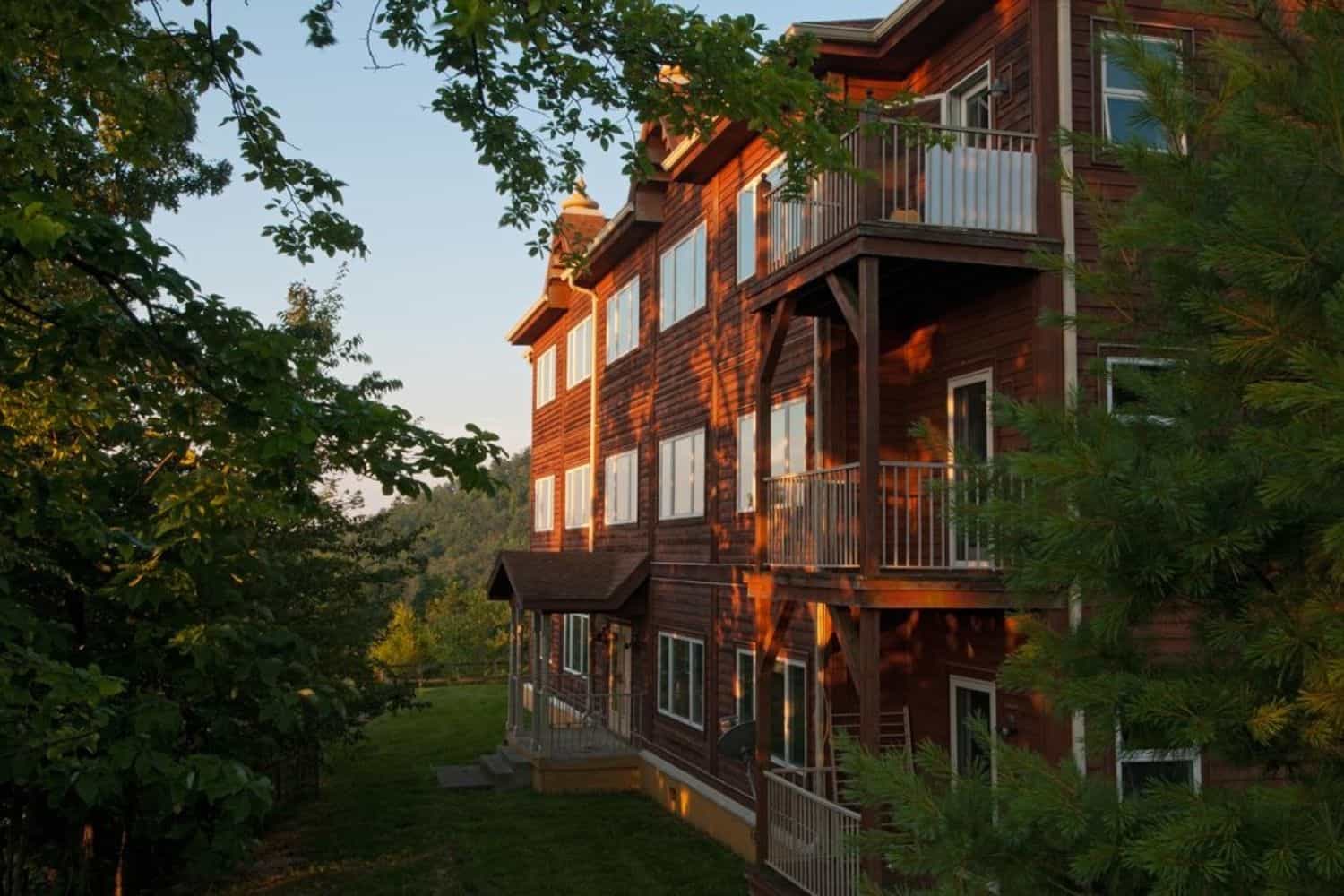 ENJOY THE VIEWS
Serenity and relaxation await guests in our warm and inviting on-campus housing, which accommodates up to 1,100. Guests can choose a private or shared space and personalize their stay with a room type that meets their needs. All of our comfortable rooms are equipped with en-suite bathrooms and many feature stunning views of the beautiful, natural setting.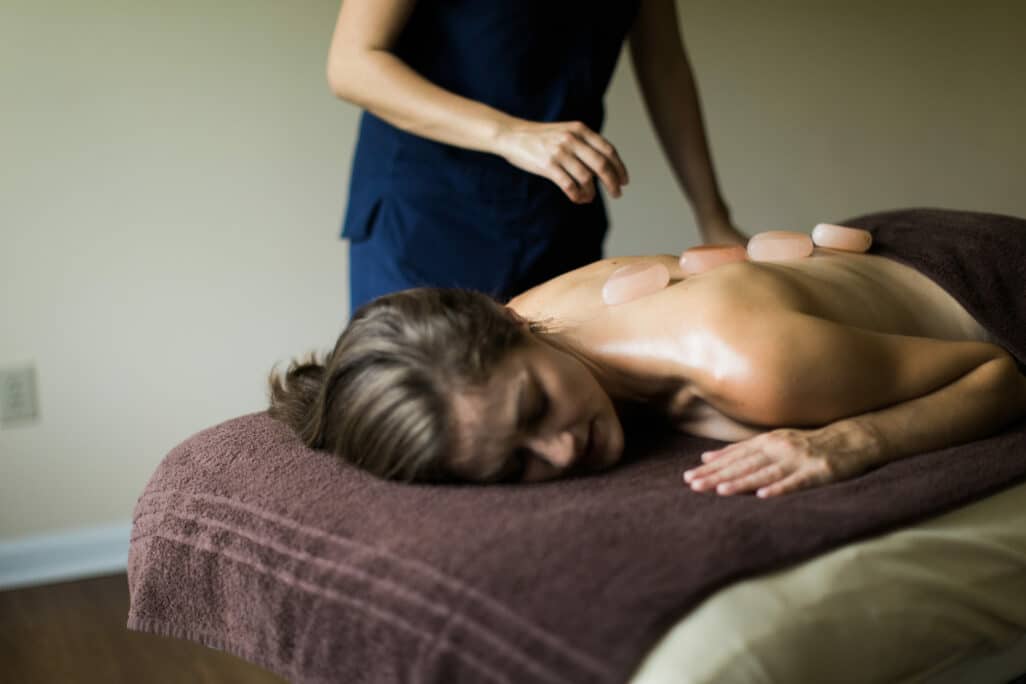 Shankara Ayurveda Wellness
AUTHENTIC AYURVEDA
Experience our award-winning Ayurveda health facility, Shankara Ayurveda Wellness. Our team of highly-trained Ayurvedic practitioners and therapists are dedicated to providing excellence in Ayurvedic health and well-being. Relax and rejuvenate in our deeply healing and restful setting, and enjoy a blend of facilities to support your well-being, including a relaxation room, steam room, movement studio, dedicated dining area, and a cooking demonstration kitchen.