Retreat Type
Art of Living
Meditation & Mindfulness
Must Be 18+
Spiritual
Retreat Goals
Calm & Clear Mind
Get Happy
Create Big Shifts in Your Life
Our Silent Retreats can help you drop limiting beliefs, regrets and worries, and tap into a bigger vision for yourself. Whether you are just beginning your meditation journey, or hoping to go deeper into the practice, these few days make the rest of your year more alive, productive, and full of energy. When you emerge, you feel recharged and refreshed, ready to take on all your responsibilities with greater focus and joy. You'll return to your life more grounded, more centered, more wise—filled with a joy that is unshaken by outer circumstances.
Reduced stress
Greater sense of happiness and enthusiasm
Higher focus and improved life-work balance
Better and longer deep sleep
Connect more deeply and easily with others
A Profound Spiritual Immersion
Have you noticed the amount of noise surrounding you every day? Phones, television, news, conversations, traffic, and office machines, just to name some of the things responsible for all the sound pollution. Add to that all the internal noise—stress from work, personal relationships, responsibilities, that stream of consciousness in your head thinking about an interaction you had in a meeting ten minutes ago, a disagreement with your partner ten days ago, a bad financial decision you made ten years ago! You try to silence all this noise only to find your monkey mind—the "fun friend" that has you spinning out of control when you're just trying to quiet your thoughts—gets louder.
Our signature Silent Retreat integrates our renowned Happiness Retreat and several days of silent contemplation with unique guided meditations, yoga, and advanced breathing techniques.
A Structured Retreat
While other retreats may leave you to your own devices to find some silence amidst a quiet atmosphere, many people find quieting their own minds is the bigger challenge. These Art of Living programs provide optimal conditions for sinking deep within and breaking free from mental chatter. Your experience is carefully guided and crafted to give you a relaxing, supportive, and transformative atmosphere for your inner journey. It's no wonder that many course participants refer to it as the ideal retreat for body, mind, and spirit.
You'll not only gain valuable tools and practices that bring more resiliency, better communication, and more ease into your life, you'll receive the support you need to continue your journey—access to our meditation app, monthly reconnection live-streams, and membership to our exclusive Facebook group. 
Independent research has shown Sudarshan Kriya (SKY), the key technique of the program, significantly
Reduces levels of stress
Supports the immune system
Relieves anxiety and depression
Clears stress at the physical, mental, and emotional levels, relaxing the nervous system to reduce insomnia and enable quality sleep
Increases levels of antioxidant enzymes which protect us from many diseases and rapid aging. [6, 23, 27]
Recently, a group of Yale researchers published a study evaluating classroom wellness training programs incorporating breathing and emotional intelligence strategies. In the study, published in the July 15, 2020, Frontiers of Psychiatry, the Art of Living's SKY Campus Happiness most beneficial, reporting improvements in six areas of well-being: depression, stress, mental health, mindfulness, positive affect, and social connectedness. Read the YaleNews article here.
Additional Program Information
Daily Yoga
Daily Meditation
Wisdom Tools and Techniques
Learning Sudarshan Kriya (SKY) and its benefits
Contemplative Silence
Mindful Guided Meditations
Experience the 7-Levels of Your Existence
Access to AOL Meditation App
Membership to Our Exclusive Facebook Group

For those who have not taken the Happiness Program, an Art of Living Course, YESPlus, or SKY Breath meditation workshop and would like to learn the tools and techniques to begin a meditation practice and experience the power of silence—gentle, light, and easy.

You'll spend the first full day of the program learning breathing techniques and other tools to manage and calm the mind, which includes talking processes. You'll enter into silence after dinner on day two. You'll have ample opportunities for questions during designated talking periods.
Please note, because we want to ensure you get the full experience, attending all of these sessions is important, so make your travel plans accordingly.
Day 1
7:30–9:30 pm  The Secret of the Breath
Day 2
7:30–8:30 am  Morning Yoga
10:00 am–12:30 pm  The Rhythms of Life
3:00–5:00 pm  Deepening Our Experience
7:30–8:30 pm  Practices to Calm the Chatter in the Mind
Day 3
7:30–8:30 am  Daily Dive Group Practice
10:00 am–12:30 pm  Step Into the Silent Zone
3:00–5:00 pm Soaking in the Silence
7:30–8:30 pm  Wisdom to Deepen Your Silence and Q&A
Day 4  
7:30–8:30 am  Daily Dive Group Practice
10:00 am–12:30 pm  Guided Meditations
3:00–5:00 pm Experiencing the Deeper Self
7:30–8:30 pm  Understanding the Modes/Tendencies of the Mind and Q&A
Day 5
7:30–8:30 am  Daily Dive Group Practice
10:00 am–1:00 pm  Gradual move out of silence and returning home instructions.
Charlotte (CLT) is the closest airport to fly into.
From CLT to Boone is a 2-hour ride; book your travel accordingly.
Check-in is 4:00 pm on the day your program starts; dinner is included on this day.
The program ends at 1:00 pm on the last day. Lunch is included on your final day. Book your return flight anytime from 5:00 pm onward, keeping the commute and course sessions in mind.
Options for Transportation between CLT and AOLRC
4MU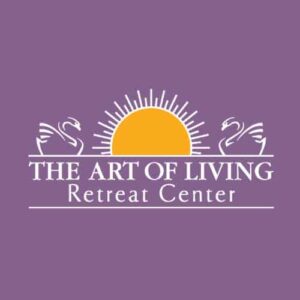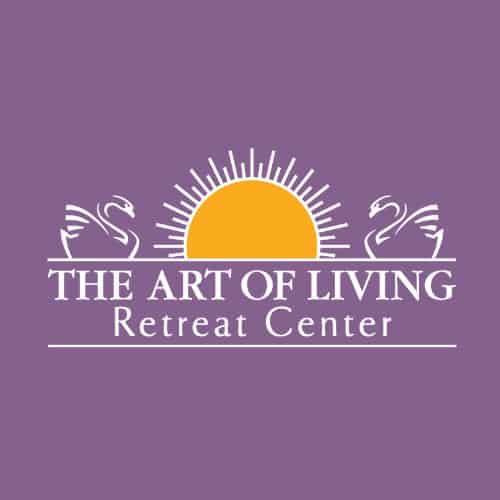 Art of Living faculty are teachers from all over the world who integrate their passion for teaching with a dedication to service of others. Inspired by their own personal experiences of transformation and joy, our teachers blend ancient, timeless wisdom with contemporary approaches to well-being to bring you a heart-based approach rooted in the authentic, effective techniques of Ayurveda, meditation, and breathwork—the very best of health and wellness.
Rooms & Pricing for On-Campus Events
All options include daily vegetarian meals from dinner on the night of check-in through lunch on the day of checkout. (Rates below are per person.)
King bed or two full beds
Flat screen TV
Refrigerator
Private bath
Hair dryer
Complimentary Wi-Fi
Daily delicious vegetarian meals
Complimentary tea/coffee & fresh fruit
Daily yoga & meditation classes
Access to fitness & steam rooms
Premium 1-Bedroom Apartment
Fully Furnished 665 sq. ft. apartment
(Max: 2 persons)
1 Queen Bed
Kitchenette
Balcony
Washer & Dryer
Hair Dryer
Iron & Ironing Board
A Desk, chairs, and nightstand
Flat-screen TV with Cable
Complimentary Wi-Fi
Refrigerator | Stove Range | Microwave
Note furniture may vary; each apartment is different.
Premium 1-Bedroom Apartment w/Loft
Fully Furnished 995 sq. ft. apartment
(Max: 4 persons)
1 king bed and 2 twin beds or 1 Full Bed
Kitchenette
Balcony
Washer & Dryer
Hair Dryer
Iron & Ironing Board
A Desk, chairs, and nightstand
Flat-screen TV with Cable
Complimentary Wi-Fi
Refrigerator | Stove Range | Microwave
Note furniture may vary; each apartment is different.
Very reluctantly, I signed up for a Silence Retreat Online. I have 5 kids (3 my own and 2 college students, my friends kids who got stuck after COVID). I have 2 big dogs and a husband who works from home. I didn't think it would work...Oh my God!!! Did it work? I got fully charged. Fully relaxed and ready for any thing coming my way. Highly highly recommend it.
Laurie S.
Program Participant
Poornima was wonderful, funny, joyful, kind and so knowledgeable.
Christine H.
Program Participant
The instructor was amazing—patient, thoughtful, knowledgeable, and encouraging, and I could go on and on. The program hit dead on what I needed to kick start me on my journey. Can't wait to do this again.
Leanne B.
Program Participant
Excellent life-changing. A unique experience. You may come with an idea of what is bothering you and you will discover your truths.
This is truly life changing. I feel whole and home. I didn't know exactly what I was getting into but the instructor gently led us through.
Grace S.
Program Participant
I couldn't have asked for a better program. The instructor was incredible. I am leaving feeling like my true self.
Siva R.
Program Participant
Wow. This was needed for every human being in this world. Who does not deserve peace? Sustainable truly.
Nadia C.
Program Participant
The instructor was loving and guided us through the program beautifully. It's thought out well and helped me cleanse so I can live my best life.
Michael R.
Program Participant
Comprehensive and well-structured, simply fantastic. Excellent value!
Katalina L.
Program Participant
This experience is incredible—all of the faculty and teachers are caring.
Becky B.
Program Participant
Wonderful process; able to carry over in my personal life. Magical and relaxing.
Chelsea D.
Program Participant
Amazing teacher. She had so much knowledge to share is appreciated to real life. Very captivating retreat.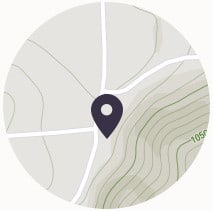 639 Whispering Hills Rd, Boone, North Carolina 28607
Discover deep rest and rejuvenation in a pristine natural setting in the Blue Ridge Mountains of Boone, North Carolina. Set amidst 380 acres of pristine forest high up in the Blue Ridge Mountains is a tranquil sanctuary.