Retreat Type
Art of Living
Meditation & Mindfulness
Online Program
Spiritual
Retreat Goals
Calm & Clear Mind
Get Happy
Create Big Shifts in Your Life
The Silent Meditation Retreat can help you drop limiting beliefs, regrets and worries, and tap into a bigger vision for yourself. These few days make the rest of your year more alive, productive and full of energy. When you emerge, you feel recharged and refreshed, ready to take on all your responsibilities with greater focus and joy. You'll return to your life more grounded, more centered, more wise—filled with a joy that is unshaken by outer circumstances.
Reduced stress
Greater sense of happiness and enthusiasm
Higher focus and improved life-work balance
Better and longer deep sleep
Connect more deeply and easily with others
A Profound Spiritual Immersion
Have you noticed the amount of noise surrounding you every day? Phones, television, news, conversations, traffic, and office machines, just to name some of the things responsible for all the sound pollution. Add to that all the internal noise—stress from work, personal relationships, responsibilities, that stream of consciousness in your head thinking about an interaction you had in a meeting ten minutes ago, a disagreement with your partner ten days ago, a bad financial decision you made ten years ago! You try to silence all this noise only to find your monkey mind—the "fun friend" that has you spinning out of control when you're just trying to quiet your thoughts—gets louder.
Our signature Silent Meditation Retreat integrates our renowned Happiness Retreat and several days of silent contemplation with unique guided meditations, yoga, and advanced breathing techniques.
Independent research has shown Sudarshan Kriya (SKY), the key technique of the program, significantly
Reduces levels of stress
Supports the immune system
Relieves anxiety and depression
Clears stress at the physical, mental, and emotional levels, relaxing the nervous system to reduce insomnia and enable quality sleep
Increases levels of antioxidant enzymes which protect us from many diseases and rapid aging. [6, 23, 27]
Recently, a group of Yale researchers published a study evaluating classroom wellness training programs incorporating breathing and emotional intelligence strategies. In the study, published in the July 15, 2020, Frontiers of Psychiatry, the Art of Living's SKY Campus Happiness most beneficial, reporting improvements in six areas of well-being: depression, stress, mental health, mindfulness, positive affect, and social connectedness. Read the YaleNews article here.
The Next Best Thing to Being Here
This is not a pre-recorded program where you watch videos and try to keep up. These are live-streaming, interactive sessions with the same expert faculty you'd experience on our campus. You will have ample opportunities to ask questions, voice concerns, participate in discussion, and connect with fellow participants.
Pre-requisite: 18 years of age or older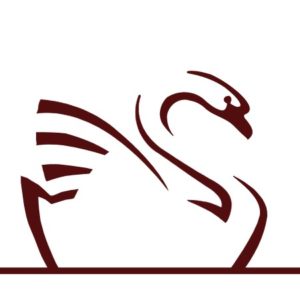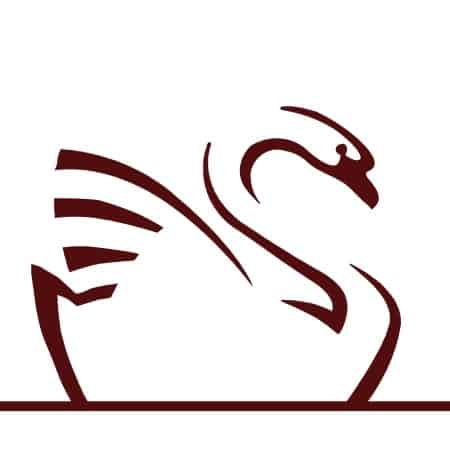 Art of Living faculty are teachers from all over the world who integrate their passion for teaching with a dedication to service of others. Inspired by their own personal experiences of transformation and joy, our teachers blend ancient, timeless wisdom with contemporary approaches to well-being to bring you a heart-based approach rooted in the authentic, effective techniques of Ayurveda, meditation, and breathwork—the very best of health and wellness.
Very reluctantly, I signed up for a Silence Retreat Online. I have 5 kids (3 my own and 2 college students, my friends kids who got stuck after COVID). I have 2 big dogs and a husband who works from home. I didn't think it would work...Oh my God!!! Did it work? I got fully charged. Fully relaxed and ready for any thing coming my way. Highly highly recommend it.
Laurie S.
Program Participant
Poornima was wonderful, funny, joyful, kind and so knowledgeable.
Christine H.
Program Participant
The instructor was amazing—patient, thoughtful, knowledgeable, and encouraging, and I could go on and on. The program hit dead on what I needed to kick start me on my journey. Can't wait to do this again.
Leanne B.
Program Participant
Excellent life-changing. A unique experience. You may come with an idea of what is bothering you and you will discover your truths.
This is truly life changing. I feel whole and home. I didn't know exactly what I was getting into but the instructor gently led us through.
Grace S.
Program Participant
I couldn't have asked for a better program. The instructor was incredible. I am leaving feeling like my true self.
Siva R.
Program Participant
Wow. This was needed for every human being in this world. Who does not deserve peace? Sustainable truly.
Nadia C.
Program Participant
The instructor was loving and guided us through the program beautifully. It's thought out well and helped me cleanse so I can live my best life.
Michael R.
Program Participant
Comprehensive and well-structured, simply fantastic. Excellent value!
Katalina L.
Program Participant
This experience is incredible—all of the faculty and teachers are caring.
Becky B.
Program Participant
Wonderful process; able to carry over in my personal life. Magical and relaxing.
Chelsea D.
Program Participant
Amazing teacher. She had so much knowledge to share is appreciated to real life. Very captivating retreat.
Retreat Cancellation Policy
Refunds are available (less a $50 processing fee) up to eight days before your program. 
Nonrefundable credit toward a future AOLRC program or stay (less a $50 processing fee) is available if you give notice between seven and one day(s) before your program or stay. Credit may be applied to any AOLRC program or stay for one year following the date of issue.


No credit or refund will be given if you cancel on the program start date, if you do not show up, or if you do not complete the program. No refund will be given if you attend a program and are dissatisfied with its presentation or content.
AOLRC reserves the right to cancel a program at any time. If AOLRC cancels a program, you will receive a full refund. Some programs may have special cancellation policies; see individual workshop descriptions.
Your program is hosted on Zoom. In order to participate, you will need one of the following:
Computer: Windows or Mac computer with speakers and a microphone. (Note: Webcams are recommended but not required.)

Mobile Device: iOS or Android 

Phone: mobile, desk or landline.
You can find out more about using Zoom here. 
Once you register and reserve your spot, you will receive a confirmation email with detailed instructions on how to access the online sessions. If you have any problems or questions, please feel free to reach us at 800-392-6870.
We're bringing our signature programming to you!
All the knowledge, interaction, and benefits of our on-campus program in a special online format! Don't miss this opportunity to connect with a like-minded community for support, education, and empowerment—in the comfort of your own home!
Day 1
6:30–9:00 pm  The Secret of the Breath
Day 2
7:00–8:30 am  Morning Yoga
10:00 am–12:30 pm  The Rhythms of Life
2:30–5:30 pm  Deepening Our Experience
7:00–8:30 pm  Practices to Calm the Chatter in the Mind
Day 3
7:00–8:30 am  Daily Dive Group Practice
10:00 am–12:30 pm  Step Into the Silent Zone
2:30–5:30 pm  Soaking in the Silence
7:30–8:30 pm  Wisdom to Deepen Your Silence and Q&A
Day 4
7:00–8:30 am  Daily Dive Group Practice
10:00 am–1:00 pm  Gradual move out of silence and home going instructions.