We offer yoga, meditation, and philosophy workshops, as well as holistic and Ayurvedic treatments, nature trails, and a wide variety of spaces for you to rest, learn, and explore on your own.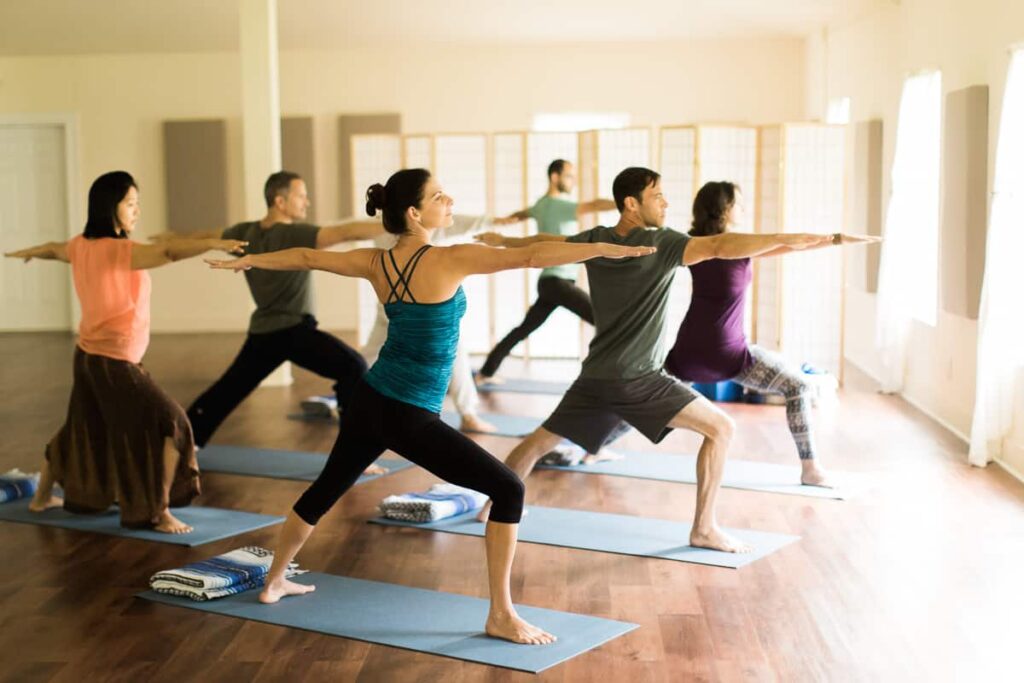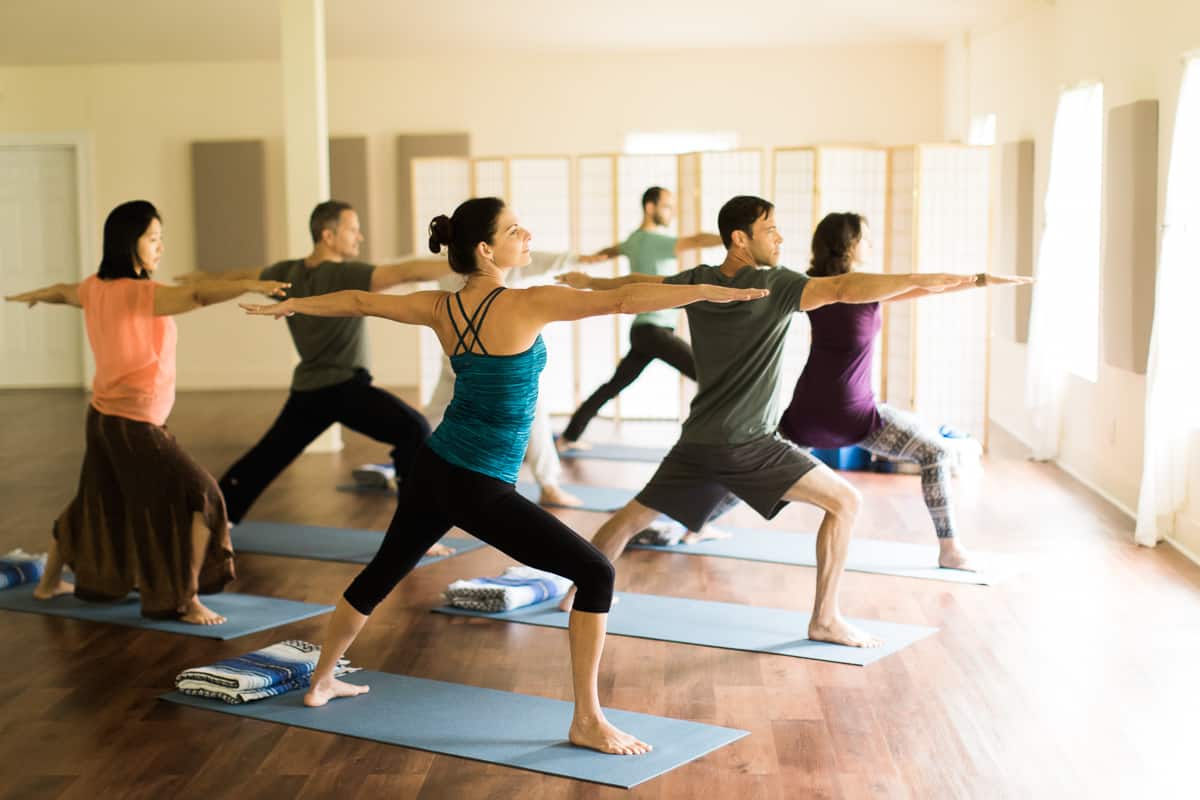 Sri Sri Yoga is a holistic and energizing practice, integrating mind, body, and spirit. The techniques of Hatha yoga are taught in a light and joyful, but thorough manner – useful and suitable for everyone from beginner to advanced practitioners. 
DAILY SCHEDULE
7:30–8:30 am
9:45–10:45 am
4:15–5:15 pm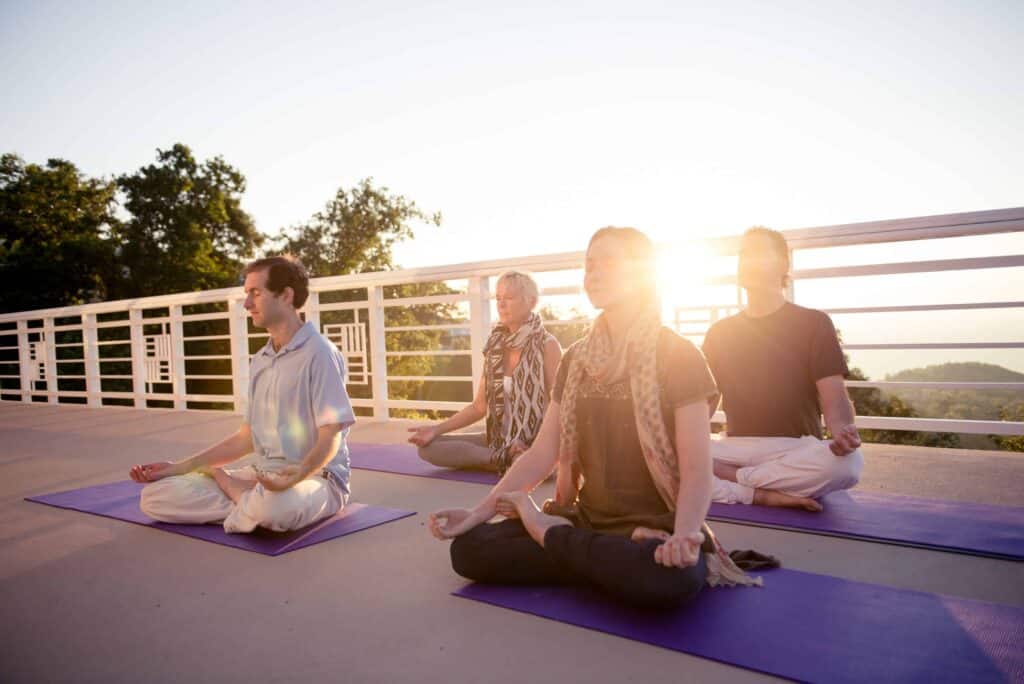 Rejuvenate from within! Meditation offers deep rest for mind and body. We also teach complementary breathing exercises to still the mind. Here, you can participate in guided meditation, with time for questions and discussion. 
DAILY SCHEDULE
11:00 am–12:00 pm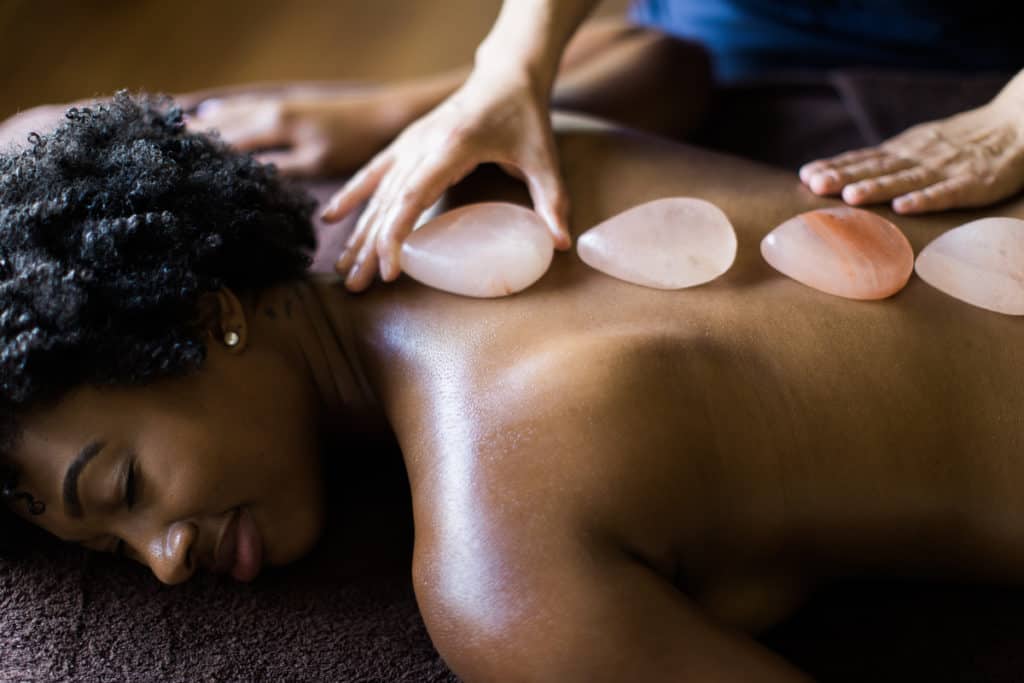 Strengthen in the fitness room or enjoy some de-stress time as you unwind in one of the steam rooms. Especially relaxing after an Ayurvedic treatment, the steam rooms are located on the 1st and 3rd floor of the wellness building and available to guests staying in hotel rooms. The steam room is open 24-hrs for guests staying in hotel accommodations. 
Steam room: Open 24/7
Fitness Room: Open 24/7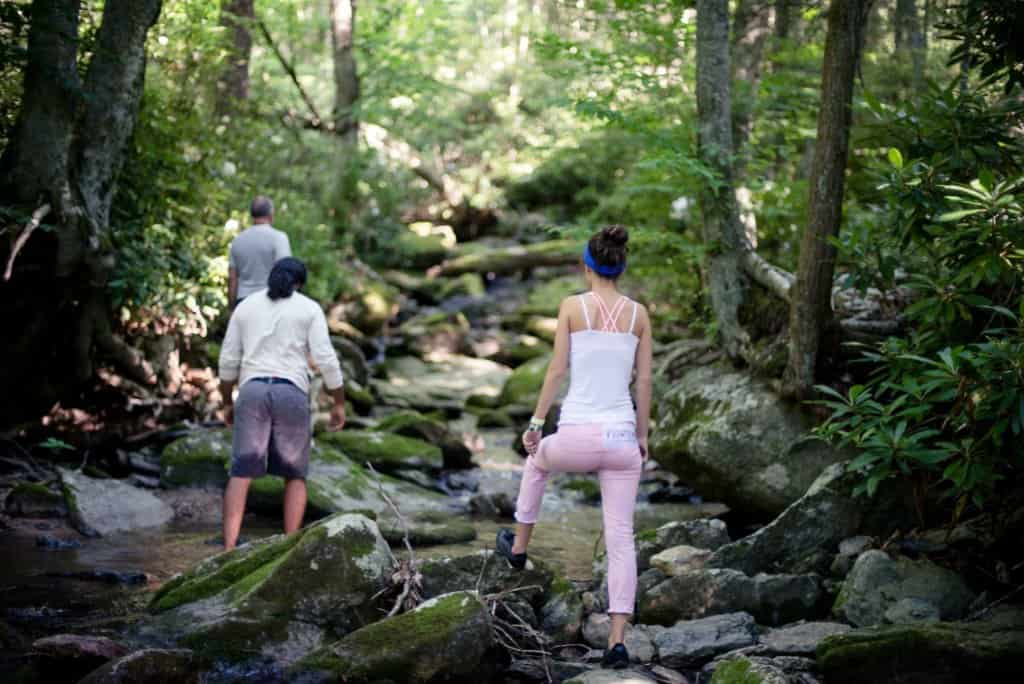 The Center is situated on 380 acres of forested mountain. Two trails meander through the woods here, and several nearby trails offer experienced hikers miles of in-depth exploration. Majestic sights and clean mountain air await!
Dawn–Sunset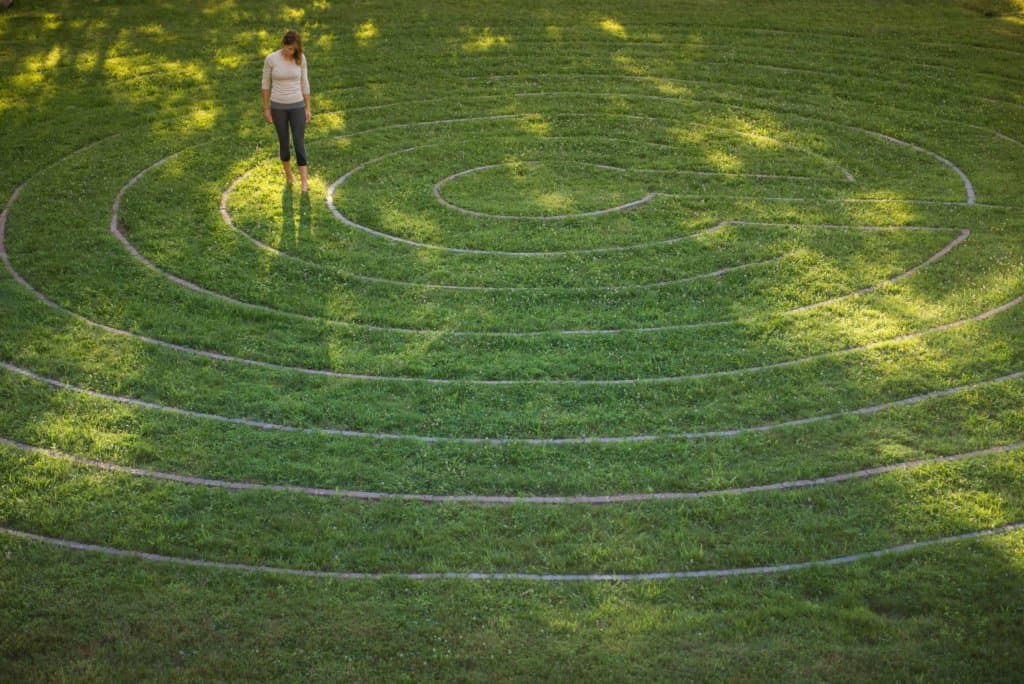 People around the world have used labyrinths for centuries as a walking metaphor for the pilgrim's journey, as a way to open the mind to the present moment and stay centered. Our labyrinth allows for this inner journey in a unique, mountain setting.
Dawn–Sunset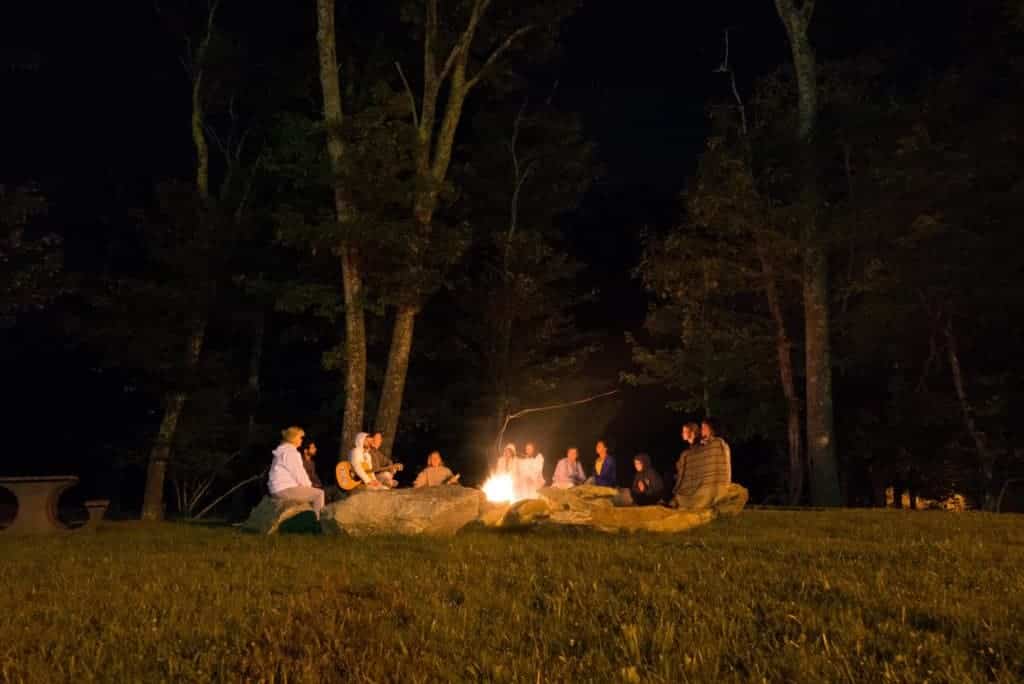 There's no better way to close the day than a fire circle under the stars! If you're interested, we love arranging lovely, end-of-day gatherings for those who wish to come and sing or chat by the warmth of the open fire.
Saturday 8:15–9:30 pm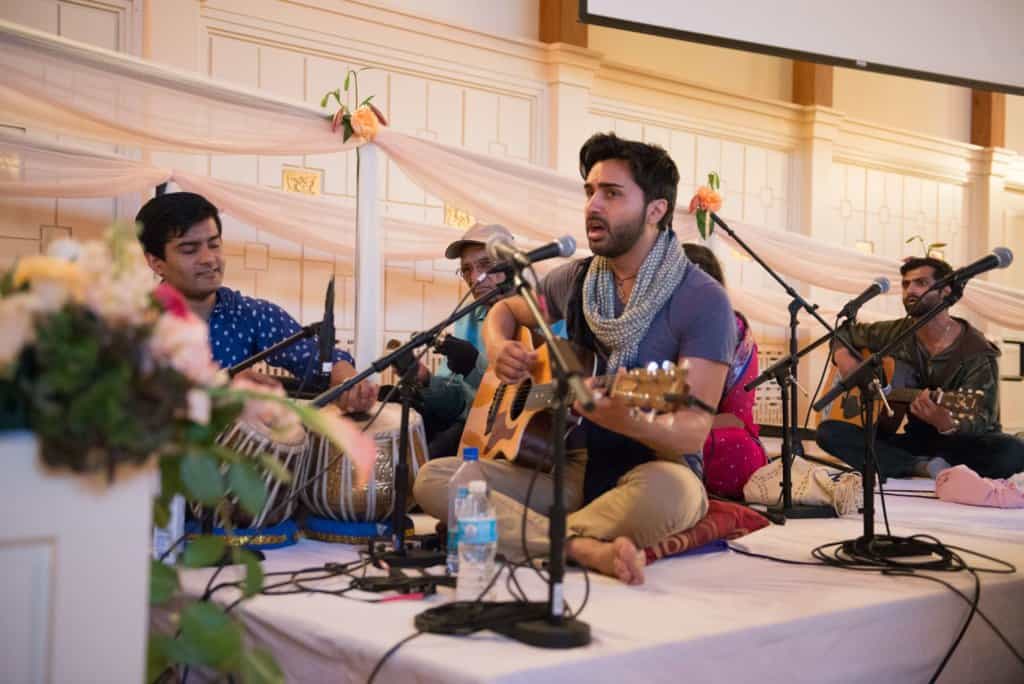 Allow yourself to settle in for a soul-stirring session of community singing with an emphasis on both ancient chant and modern melodies. Kirtan happens nightly and is a community gathering for all interested guests, staff and volunteers.
7:30–8:15 pm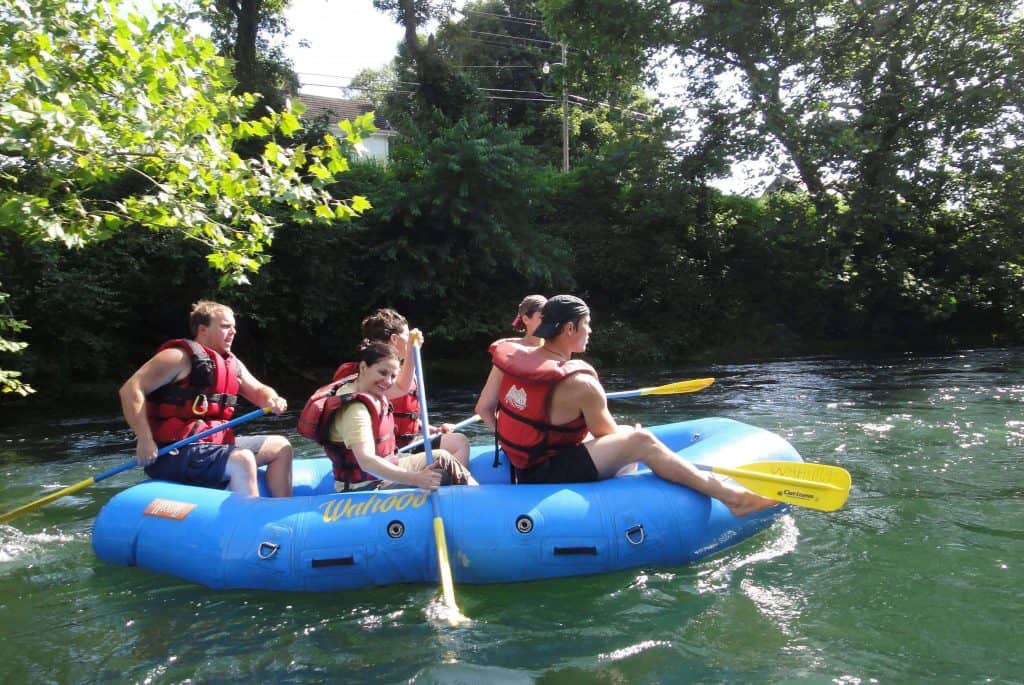 Boone is famous as a vacation destination, with miles of scenic trails, serene lakes, historic sites, climbable cliffs, ski slopes, horseback riding, whitewater rapids, and kayaking spots, local Appalachian music, and delightful dining just steps away.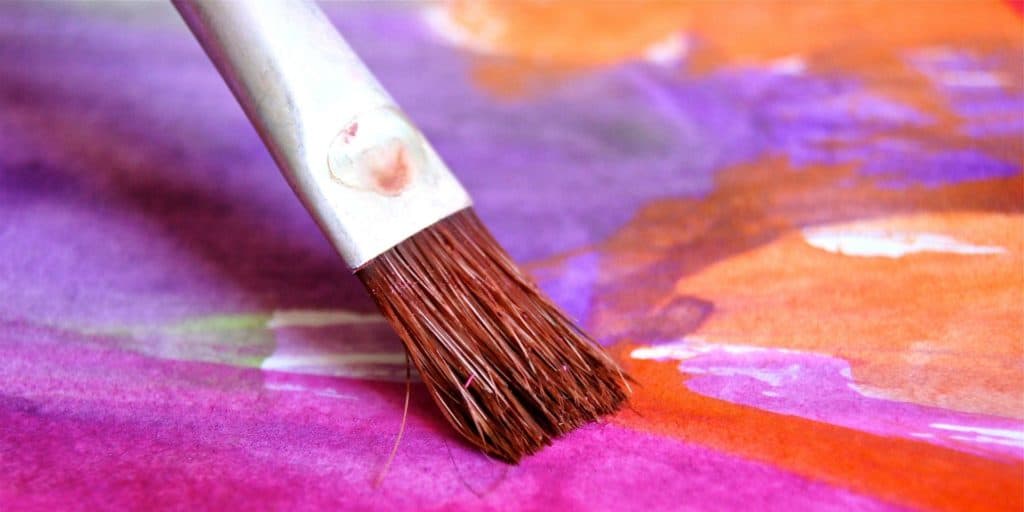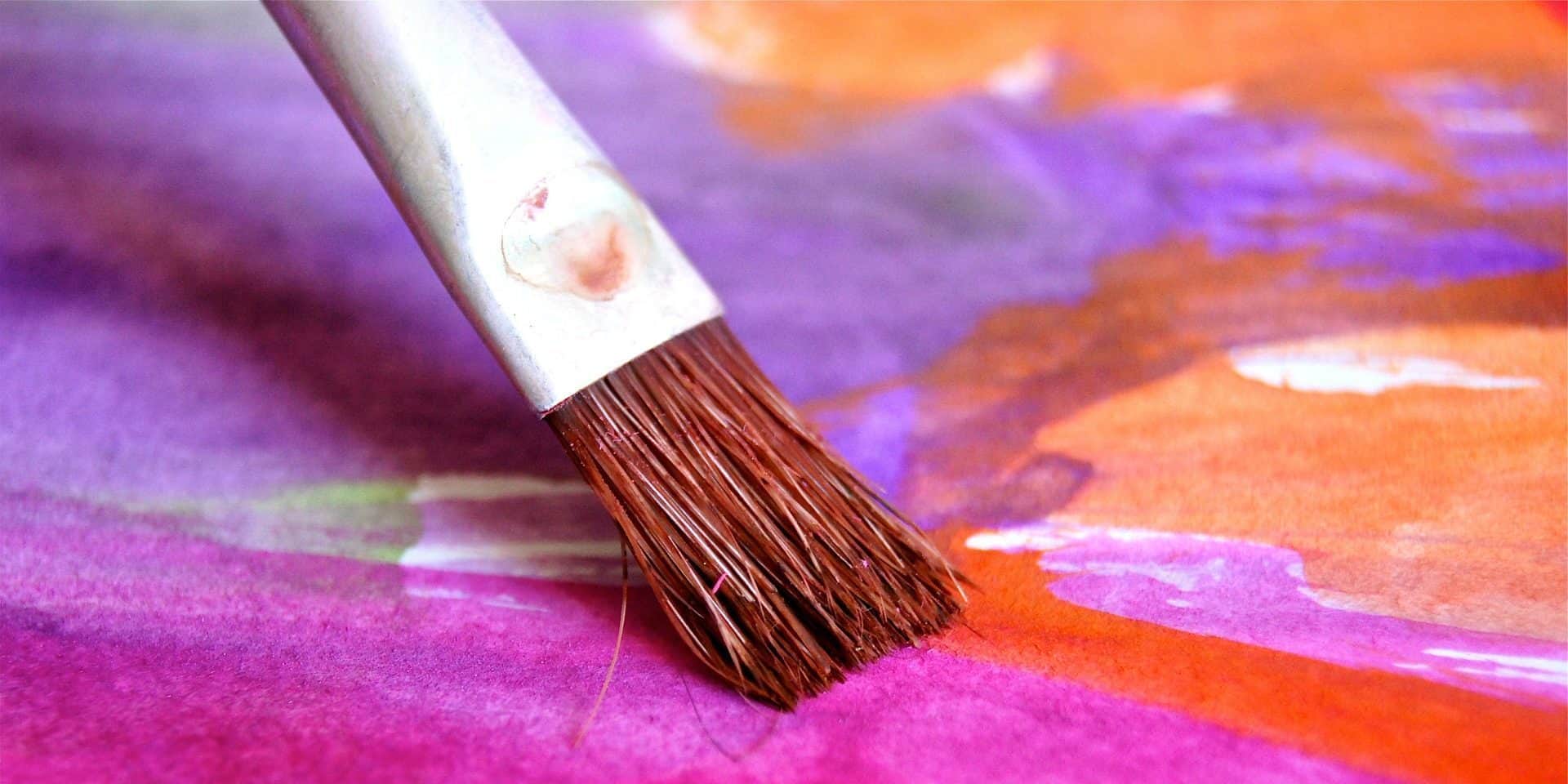 Watercolor is a painting method in which the paints are made of pigments suspended in a water-based solution. Each class begins with a tutorial on the techniques of watercolor painting. Your instructor will help you to connect your emotions to the art of watercolor painting as a tool for art therapy. Students are encouraged to take their beautiful masterpiece(s) home as memorabilia of this course and their stay here at the Art of Living Retreat Center. Included with R&R Retreat and Wellness Getaway packages; additional fee for all other guests.

Hours
Sunday Only; 1 hour class $25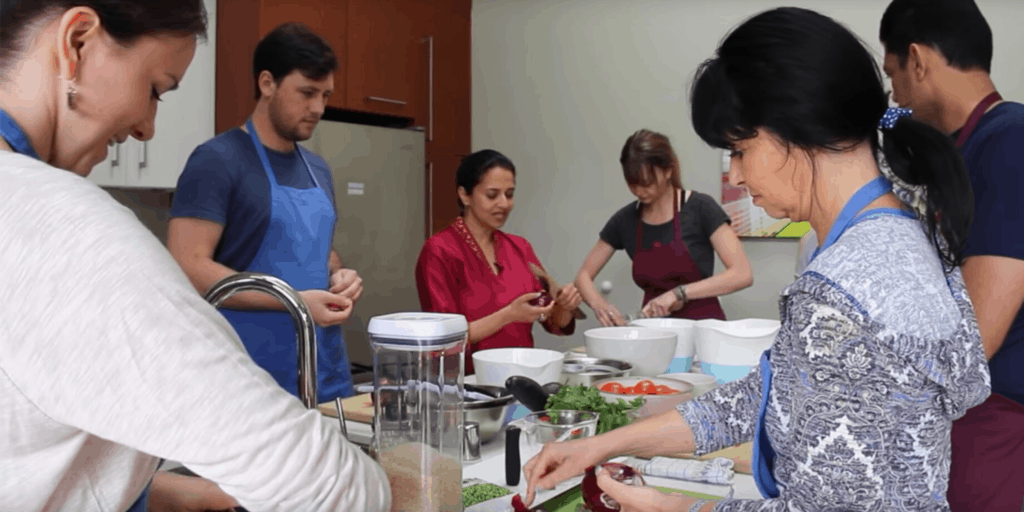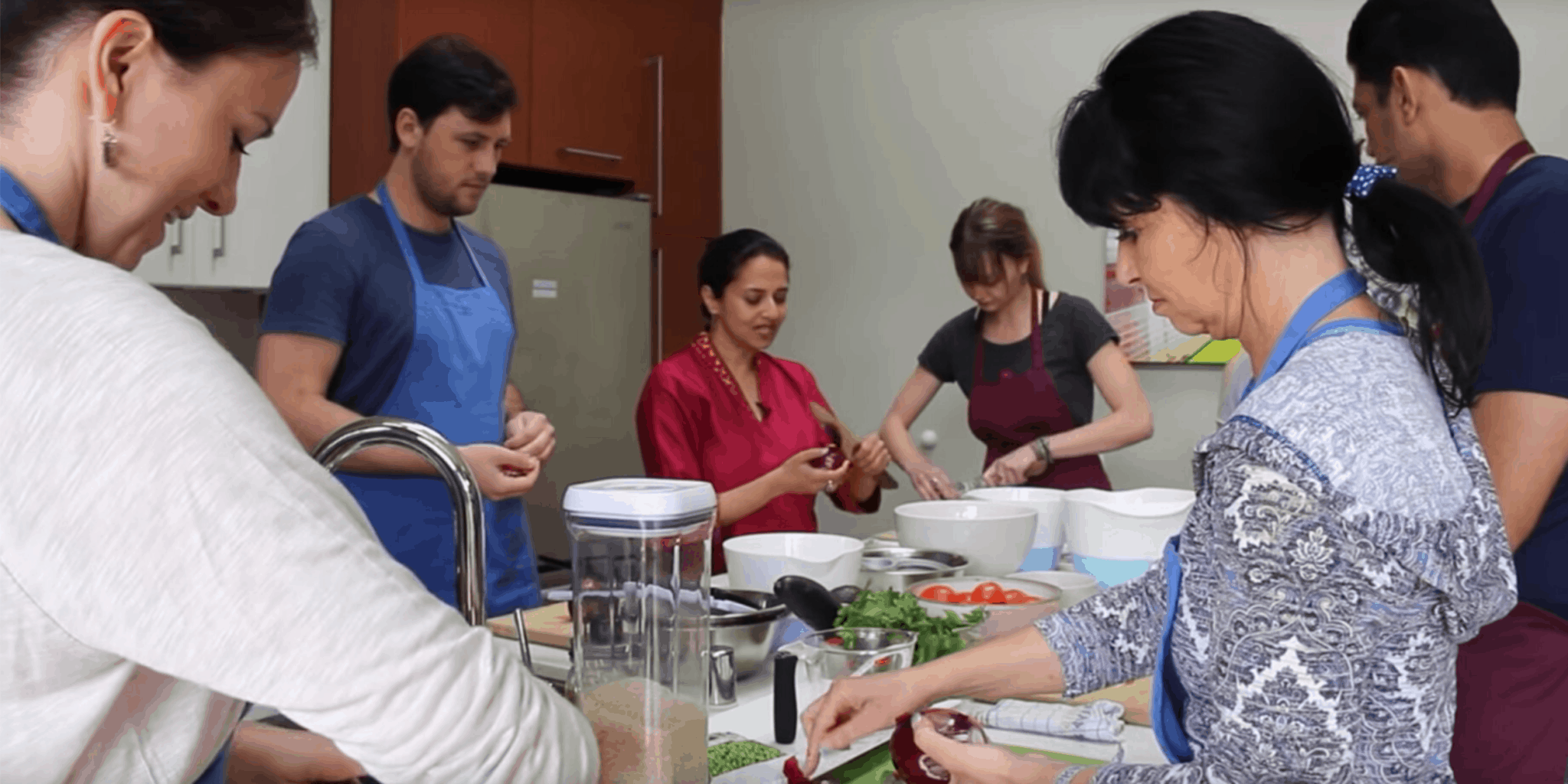 Learn to prepare delicious sweets, snacks, and savory treats in our hands-on Ayurveda cooking classes—healing meals that will transform your relationship with food. Included with R&R Retreat and Wellness Getaway packages; additional fee for all other guests.
Hours
3:00–4:00 pm Thurs & Sat; 1 hour class $25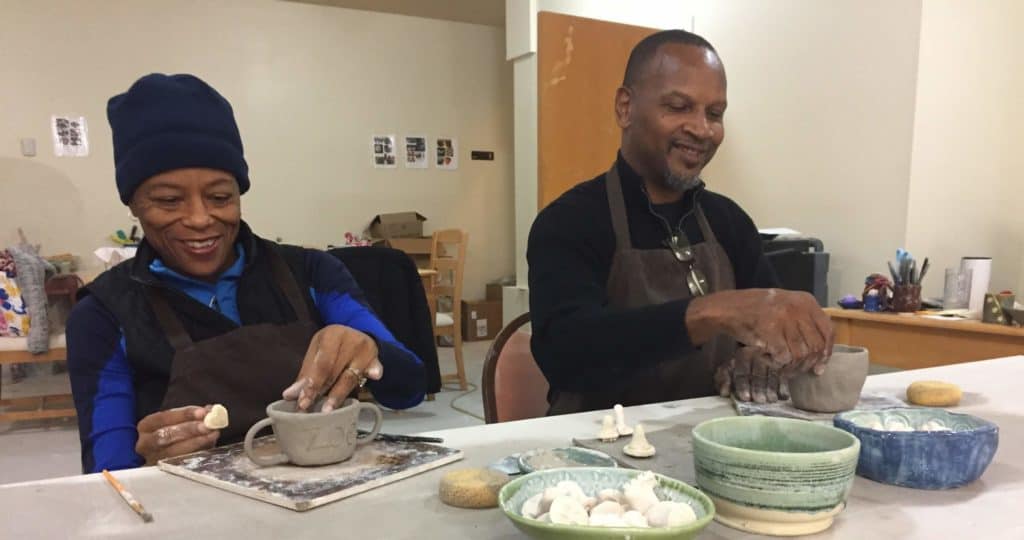 In the clay studio, you are free to play and learn. Gain hands-on experience in throwing on the wheel, hand-building and decorating handmade pots. 
Hours
2:00–6:00 pm Tuesday
12:00–6:00 pm Weds–Friday
12:00–8:00 pm Saturday
12:00–3:00 pm Sunday
Pricing
1 hour hand-building $30
2 hour throwing-wheel $45.
Fire, Glazing, and Shipping $20 (Ship up to three items for one price.)
Everything was a highlight of my stay. Food, views, hiking trails, staff, service, and rooms.