The Mountains are Calling
Set amidst 380 acres of pristine forest high up in the Blue Ridge Mountains is the tranquil Art of Living Retreat Center—the perfect place to begin your journey to wellness. In addition to the inspiring surroundings, the award-winning Shankara Ayurveda Wellness supports you as you shift into self-discovery with therapeutic Ayurvedic treatments designed to cultivate relaxation and rejuvenation.
From our welcome team of authentic and caring staff to pristine grounds to delicious vegetarian food and everything in between, we are dedicated to making your stay extraordinary. You'll experience true nourishment of body, mind, and spirit. Let our expert wisdom and knowledge guide you on the road to well-being and transformation. Choose from a selection of our renowned all-inclusive signature meditation and yoga retreats, life-changing events with sought-after guest presenters, or join us for an R&R Retreat and tailor your stay to suit your own rhythm.
No matter why you visit, you'll take home happiness, health, and peace that stays with you long after you've left our campus.
Shankara Ayurveda Wellness
Our award-winning Shankara Ayurveda Wellness combines the ancient wisdom of Ayurveda with contemporary wellness techniques to bring you the ultimate therapeutic experience. Nourish your body, mind and spirit on a wellness retreat or detox program.
Perfect for individuals or a weekend away with friends.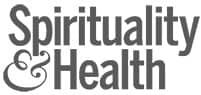 "A welcoming retreat for the spiritual seeker."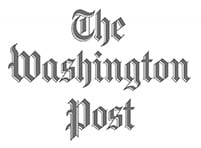 "A 360-acre sanctuary…a balancing act of rest and activities."

"This peaceful getaway is for the wellness warrior and spiritual seeker alike, seeking authentic personal transformation."

"Best Health & Wellness, 2016"
Accommodations
All of our rooms are warm and welcoming with en-suite bathrooms. You can select from
A private room to have space to yourself
A shared room to meet new people or stay with friends
A simple "retreat-style" room (No TV, no distractions)
A hotel-style room
A furnished apartment with kitchenette (for longer stays).
And the food!
Delicious and wholesome vegetarian meals are served buffet-style three times a day. Close to home and further afield—from the fresh flavors of our mountain-top vegetable garden to the color and fragrance of Indian cuisine.

Prepared by our chefs with love and nourishment in mind, our food is constantly raved about in reviews and we can't wait to share it with you.
Activities
A short walk from your accommodations, you'll discover walking and hiking trails, incredible vistas, and opportunities to connect with nature. In addition, we offer
Pottery and Cooking Classes (Additional Cost)
Daily Yoga and Meditation Classes
A Labyrinth
Kirtan (call-and-response chant)
and much more...