Retreat Type
Art of Living
Meditation & Mindfulness
Online Program
Self-Discovery
Retreat Goals
Boost Energy
Calm & Clear Mind
Get Happy
Create Lasting Happiness
In today's racing world, the mind has a tendency to get stuck either in the past or the future. But happiness is here and now. You miss the present moment when you are distracted, regretting yesterday or worried about tomorrow. Yet with practical, self-empowering tools using the breath, we can successfully counter the increasing demands of contemporary life.
During our signature Happiness Retreat, you will find out how to access the present moment and tap into your inner power and freedom—not just as a concept, but as a direct experience. This is the source of abiding happiness.
Learn to manage and reduce stress
Greater sense of happiness and enthusiasm
Experience relief from symptoms of depression, anxiety, and Seasonal Affective Disorder
Sleep better, longer
Less social anxiety
More ease in interpersonal relations
Who is this program for?
Our Happiness Retreat has something for everyone, whether you've never meditated before or have a life-long practice. Our expert guides teach you practical techniques that can benefit all areas of your life. The centerpiece of the Art of Living Happiness Retreat is the Sudarshan Kriya, a powerful breathing technique that uses precise natural rhythms to get you unstuck. 
You'll master valuable tools and practices that bring more resiliency, better communication, and more ease into your life, as well as receive the support you need to continue your journey—access to our meditation app, monthly reconnection live-streams, and membership to our exclusive Facebook group. 
The Next Best Thing to Being Here
This live-streamed program is just like having a meditation studio right in your backyard! Experience interactive sessions with the same expert faculty you'd find on our campus. There are ample opportunities to ask questions, voice concerns, participate in discussion, and connect with fellow participants. Pre-requisite: 18 years of age or older
Independent research has shown Sudarshan Kriya Yoga (SKY), the key technique of the program, significantly:
Reduces levels of stress
Supports the immune system
Relieves anxiety and depression
Increased levels of antioxidant enzymes which protect us from many diseases and rapid aging [6, 23, 27]
Improves amount and quality of deep sleep.
Recently, a group of Yale researchers published a study evaluating classroom wellness training programs incorporating breathing and emotional intelligence strategies. In the study, published in the July 15, 2020, Frontiers of Psychiatry, the Art of Living's SKY Campus Happiness most beneficial, reporting improvements in six areas of well-being: depression, stress, mental health, mindfulness, positive affect, and social connectedness. Read the YaleNews article here.
Relieve Anxiety, Depression, and Stress
Proven techniques to significantly increase well-being mentally and physically, including Sudarshan Kriya Yoga—a powerful breathing practice.
Read More
Numerous scientific studies have shown that SKY provides a comprehensive range of significant benefits. Not only does it help with relaxation, but SKY practice settles the mind directly to the deepest state of pure awareness. You'll experience immediate, positive shifts in your energy, clarity, and state of mind.
Resilience and Emotional Regulation
Practical ancient wisdom for dealing with conflict and triumphing over life's hurdles.
Read More
The mind is often focused on the past or future with unproductive, repetitive thoughts, worries, and regrets that make you less aware, less authentic, and less connected with others. With mindfulness practice, you'll gain greater awareness allowing you to consciously reframe negative thinking to more positive perspectives—learning to let go and live with more joy in life.
Increased Energy and Mental Focus
Yoga and meditation to open the heart, strengthen the body, clear the mind, and lift the spirit.
Read More
Practicing the physical postures of yoga can improve strength, flexibility, and circulation, while meditation keeps the mind sharp, relieves stress, and may even strengthen your immune system. Essentially, every body part is revitalized and nurtured providing you with more energy and mental clarity.
Improved Sleep Quality
Mindful meditations, yoga, and breathing practices to help you rest, relax, and get a good night's sleep.
Read More
Some of the most beneficial aspects of yoga are the minute changes that come about as you stretch into a pose and come back to your body at the end of a busy day. As a matter of face, a national survey by Harvard Medical School showed that over 55% of the people who did yoga found it helped them get better sleep. Meditation allows you to let go of your day and rest your mind, easing into restfulness.
Better Connections
Tools and practices to help you connect more deeply and easily with others, so you can enjoy happier relationships with old friends and new.
Read More
When you're less stressed and happier, you more easily notice and appreciate the good in life and in others. When we slow down and tune into our bodies and minds, we become more self-aware. This kind of understanding of ourselves helps us step back and evaluate our reactions and their impacts. You'll also benefit from the teachings of love, gratitude, and kindness that remind you to appreciate more deeply and live mindfully.
Support Immune System
Self-care and breathing practices proven to positively affect immune function.
Read More
Ayurveda has been naturally supporting immune health for thousands of years—treating the body and mind with balanced nutrition, exercise, yoga, meditation, herbal and mineral support, and the creation of balance at mental, emotional, and spiritual levels. The breathing practices introduced in our Happiness Program have been found helpful in for a wide variety of diseases and disorders by reducing stress and anxiety, chronic pain, blood glucose levels, blood pressure, and much, much more. SKY significantly increases 
Already a graduate of the Happiness Program? For a limited time, register for this online offering for only $75! Many people enjoy repeating the program and say they get something new out of it every time. Call 800.392.6870 to reserve your spot today.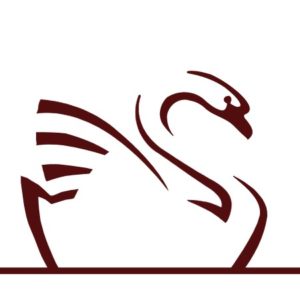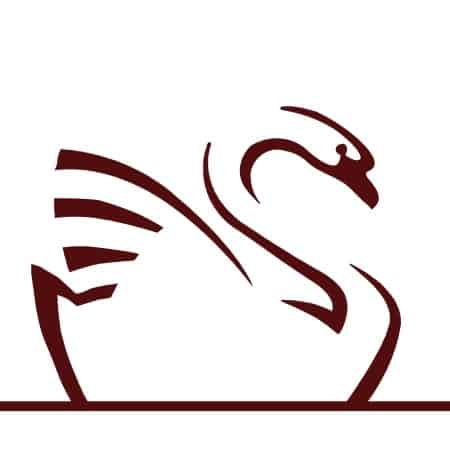 Art of Living faculty are teachers from all over the world who integrate their passion for teaching with a dedication to service of others. Inspired by their own personal experiences of transformation and joy, our teachers blend ancient, timeless wisdom with contemporary approaches to well-being to bring you a heart-based approach rooted in the authentic, effective techniques of Ayurveda, meditation, and breathwork—the very best of health and wellness.
Life Changing Experience!
Bonnie M., Happiness Retreat Participant
"Wonderful, genuinely loving instructors. This was a life changing experience!"
Eye-Opening
Happiness Retreat Participant
"An eye opening experience—very unique. Faculty kept us engaged and answered patiently."
Center Yourself
Saloni S., Happiness Retreat Participant
"The experience has changed my life, the Art of Living instructor is amazing."
Tools for Living
Maya P., Google Review
"We came out of the course with so much knowledge and great tools to take into everyday life."
Naturally Relaxing
Terri H., Happiness Retreat Participant
"The breathing practice and meditation are wonderfully restorative. The Art of Living instructor was delightful and very knowledgeable."
Ready to Take on the World
Renee M., Happiness Retreat Participant
"The Art of Living instructor was absolutely fantastic. The conversations and practices were healing. Leaves you ready to take on the world."
Retreat Cancellation Policy
Refunds are available (less a $50 processing fee) up to eight days before your program. 
Nonrefundable credit toward a future AOLRC program or stay (less a $50 processing fee) is available if you give notice between seven and one day(s) before your program or stay. Credit may be applied to any AOLRC program or stay for one year following the date of issue.


No credit or refund will be given if you cancel on the program start date, if you do not show up, or if you do not complete the program. No refund will be given if you attend a program and are dissatisfied with its presentation or content.
AOLRC reserves the right to cancel a program at any time. If AOLRC cancels a program, you will receive a full refund. Some programs may have special cancellation policies; see individual workshop descriptions.
Your program is hosted on Zoom. In order to participate, you will need one of the following:
Computer: Windows or Mac computer with speakers and a microphone. (Note: Webcams are recommended but not required.)

Mobile Device: iOS or Android 

Phone: mobile, desk or landline.
You can find out more about using Zoom here. 
Once you register and reserve your spot, you will receive a confirmation email with detailed instructions on how to access the online sessions. If you have any problems or questions, please feel free to reach us at 800-392-6870.
All times are Eastern Standard Time (EST) unless otherwise noted.
Schedule (Friday–Sunday)
Friday 6:30–9:00 pm EST
Saturday 10:00 am–12:30 pm EST
Sunday 10:00 am–12:30 pm EST
Schedule (Saturday–Monday)
Saturday 3:00–5:30 pm EST
Sunday 3:00–5:30 pm EST
Monday 6:30–9:30 pm EST